We like to spend a lot of time outdoors over the summer.  Winter is for curling up on the couch with a glass of red, an open fire and a movie.  Summer is a time to get outside and enjoy yourself. 
We go to the zoo often as we have a membership there, but today we actually got to see a few really cool things that we'd never seen before
like a snake shedding it's skin – how I wish I had a video camera with me.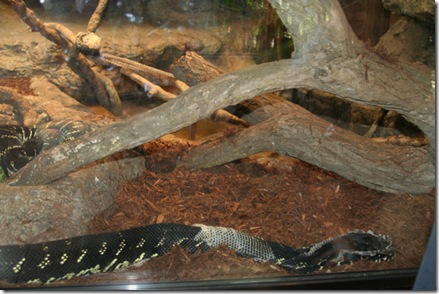 The bubs had a great time in the Petting Zoo and actually went up to a couple of goats on their own this time to pat them.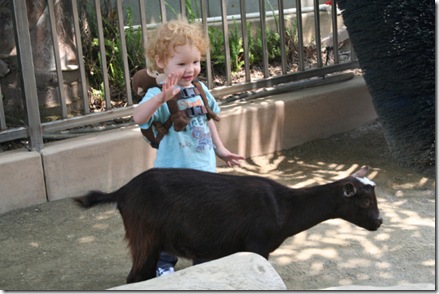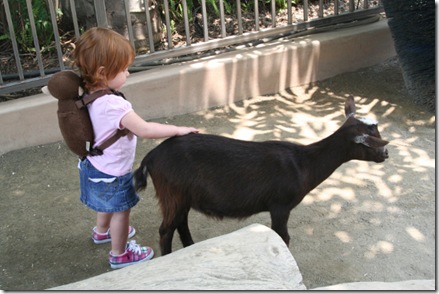 Then the boys went for a ride on the Skyfari while I hiked with the stroller all the way to the Polar Bear exhibit to meet up with them … I swear I walked 400 miles uphill and it must have been 120 degrees … okay that may be a slight exaggeration, but it sure felt like it at the time, which was made even better by them calling me every 2 minutes asking if I was nearly there yet.  Ah, no, I'm not.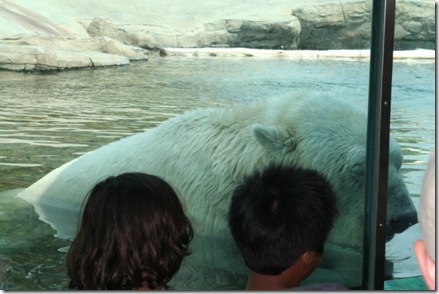 The highlight of the boys day was seeing a rat being ripped to shreds … delightful, I know, but every boys dream.  They thought it was disgusting but could I get them to leave.  Nope.  I took the babies for a walk, sat in the shade, came back and they were still mesmerized.  BOYS!