Want to make a delicious holiday treat for teachers, neighbors, or friends this holiday season? Take a look at these: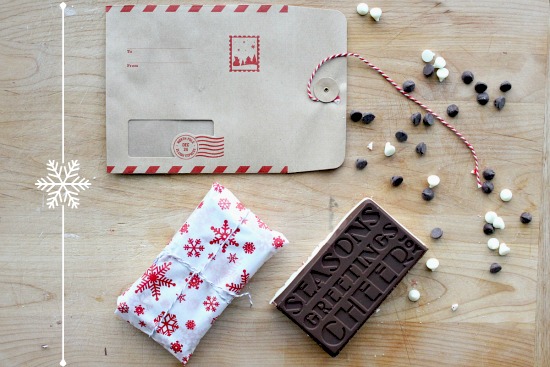 I simply adore peppermint bark, but this is such a fun way to make it and is so easy to do.
What you need:
Good Cook Brittle and Bark Mold
Semi-sweet chocolate chips
White chocolate chips
Peppermint candy canes
2 tbs vegetable shortening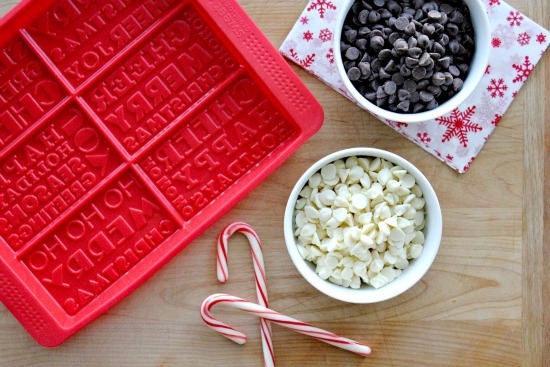 Melt the chocolate chips according to the package directions, then add in 1 tablespoon of vegetable shortening to each and stir.
Pour the chocolate into the baking mold and smooth it out. Pour the white chocolate over the top and smooth that out too.
Crush the candy canes in a bag with a rolling pin and sprinkle them on top.
Place in the freezer until set.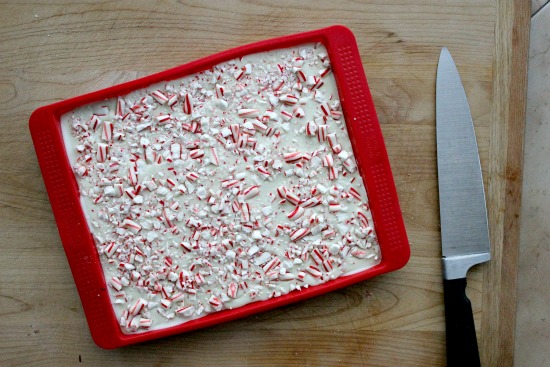 Once set turn it over and peel off the baking mold. Doesn't this look amazing?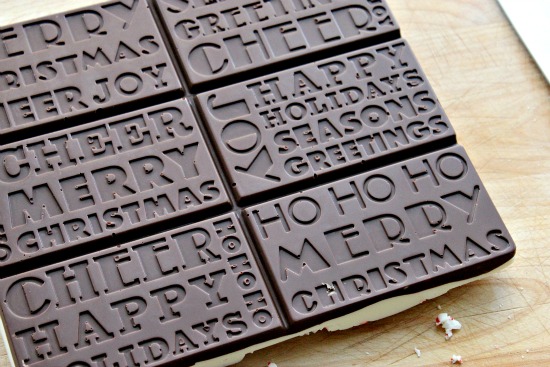 Then using a sharp knife separate each of the peppermint bark blocks. If you cut the block evenly (kind of like using a saw) you won't risk cracking through one of the blocks.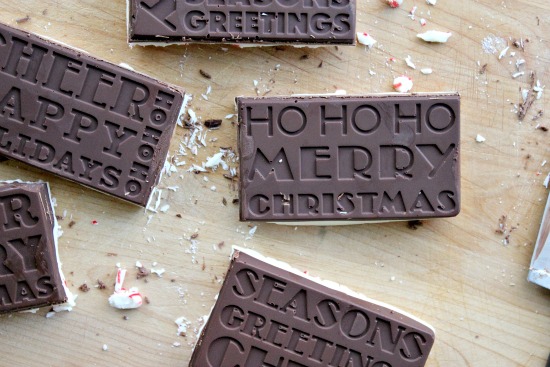 Then wrap each piece in parchment paper and place inside a holiday treat envelope. The ones that I used are part of the new Sweet Creations line from Good Cook.
It's as easy as this to make fabulous homemade gifts this holiday season: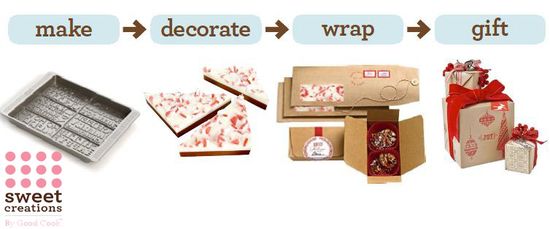 Keep up with all things Good Cook here:
Enter the Good Cook Sweet Creations Bake, Create & Give Holiday Sweepstakes on Pinterest and Facebook and you could win fabulous prizes.
You can also win a Good Cook Sweet Creations bakeware pack right here. Just follow the directions below to enter.
Disclosure: As a Good Cook Preferred Blogger I was provided with a Sweet Creations gift pack.