Beauty and skincare over the age of 40. This is what you need to combat the signs of aging!
Disclosure: This is a sponsored blog post and giveaway for StriVectin and REAL SIMPLE, a division of Time Inc. Lifestyle Group. #StriVeStory

I'm 43. There are days I feel like I'm 143. Most people think I'm in my 30's. I attribute how I look to good genes (thanks mum – my younger sister who is also in her 40's still looks about 12, I kid … kind of), and a great skincare routine. And I attribute how I feel to my three kids … whom I love more than life … no, really!
The past few years have been a little painful though as I watch changes taking place; the occasional grey hair sprouting, the things that just don't bounce back the way they once did, and the wrinkles beginning to appear on my face and neck.
Those who know me personally, know that I've struggled for years with my skin. I have Rosacea and also discovered that I was allergic to nearly every product I had been putting on my skin. A few years ago after trying different products and battling over my never-ending skin issues I had an allergy test done. I took all of the products with me that I was currently using on my skin. I had a reaction to almost all of them. I won't stop wearing makeup (there are some things you will just suffer through), but my skincare routine has since become bare bones.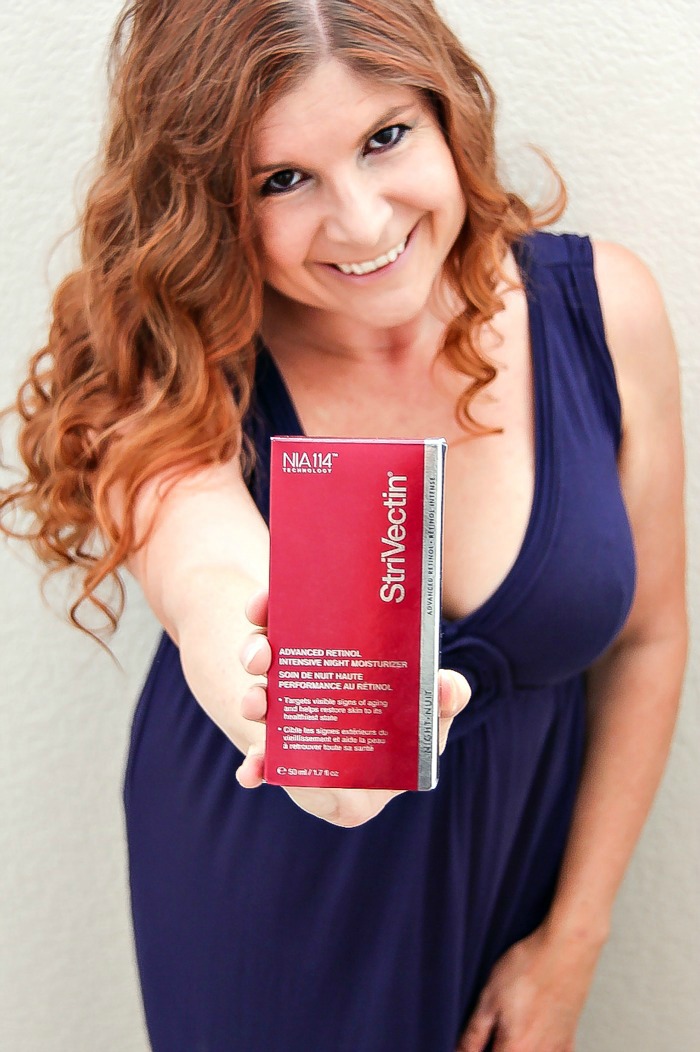 I eliminated makeup remover entirely from my skincare routine a few years ago and now simply remove makeup with an Enjo pad. My mum purchased a few of them for me that I keep in my travel bag, shower and next to the sink. Each morning I use a tinted moisturizer with sunscreen and in the evenings, I use StriVectin Advanced Retinol Intensive Night Moisturizer before bed.
I've been using the StriVectin Advanced Retinol Intensive Night Moisturizer for the past month and there's been no reaction with my rosacea, my skin tone has improved, I've noticed a significant improvement with the redness, and my skin appears brighter, tighter and smoother when I wake up in the morning.
StriVectin Advanced Retinol Intensive Night Moisturizer feels lightweight when applying it, doesn't leave a greasy finish, and it absorbs quickly; which is perfect for me because one of the very last things I do each night before getting into bed is moisturize my legs, arms and face, so it's important to use a product that won't leave a greasy residue on my bedding.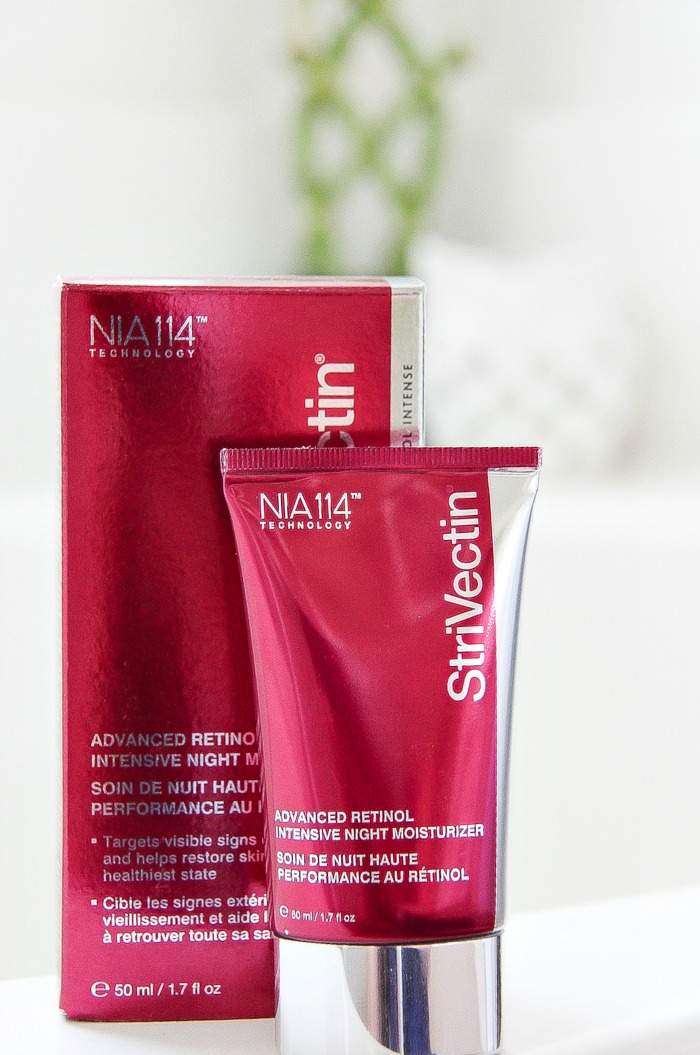 About the NEW StriVectin Advanced Retinol Intensive Night Moisturizer
This intensive overnight moisturizer delivers the proven anti-aging benefits of Retinol faster and stronger than ever before — without the irritating side effects. Powered by patented NIA-114™, Retinol and Copper Tripeptides, this super-charged formula helps restore skin to its healthiest state while you sleep.
Want to try StriVectin Advanced Retinol Intensive Night Moisturizer for yourself?
I'm giving away two. Just enter below.
UPDATE: THIS GIVEAWAY HAS ENDED!
Learn more about StriVectin and follow them here:
Website | Twitter | Facebook | Pinterest | Instagram
Save