Tonight we met up with our friends Double the Adventure for a play after dark at the Wild Animal Park.  There was so much for the kids to do – photos with Santa, light displays, snow, craft stations, story time and marshmallows as well as a few of the regular Wild Animal Park activities such as the Carousel and playgrounds.  Oh and of course hot chocolate with Bailey's for mummy.  And lets not forget the lion, which was spectacular after dark.  Hearing it roar and play once the sun set was quite an experience.  We've been to the park more times than I can count but nearly always during the day when they have been lazing about in the sun. 
Here are just a few of the 81 shots we captured.  I'm honestly too lazy to scan our photo with Santa tonight … it's after midnight, sorry.  It went reasonably well though, there was no screaming from Miss M and I was really impressed with Santa, he was great with the little ones.  Okay, so Marisol didn't look at the camera and had a goofy look on her face, and Flynn had spilled his chocolate milk down the front of his jacket … but there was no screaming and the photo is decent enough that I can frame it and pop it on the tree as is our tradition each year.

The lights on the elephants were just gorgeous, they flicker so it appears the elephants are showering themselves in water.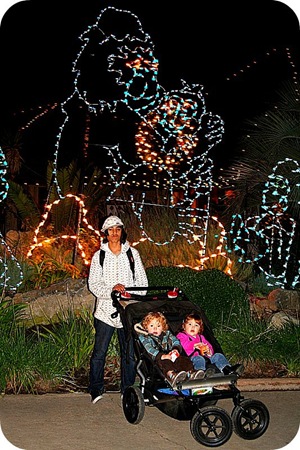 The kids in front of the gorilla lights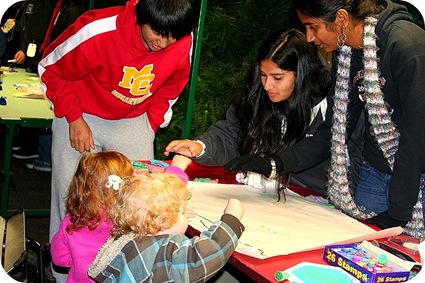 The twins decorated wrapping paper for a couple of gifts they'll be handing out over the weekend.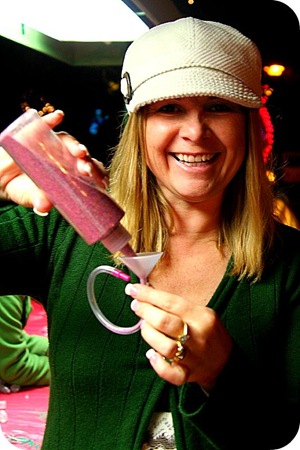 Jay and I made sand bracelets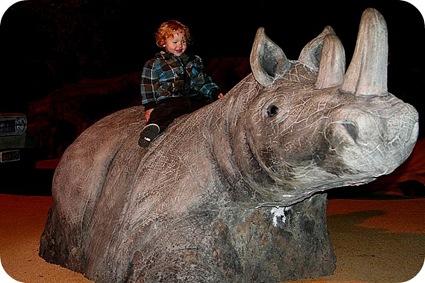 Flynn rockin' the rhino
Sitting in the sludge, ice, snow.  This was his favorite part of the night.  Marisol hated the cold wet stuff touching her hands and Jay had a toboggan ride down the hill.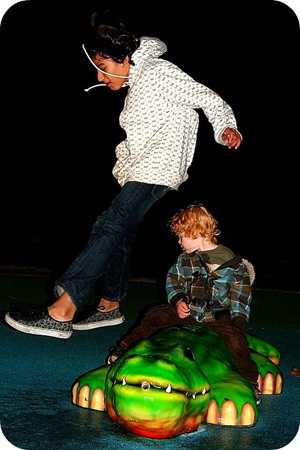 Having fun in one of the playgrounds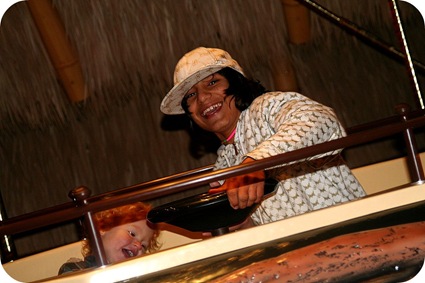 The boys went on the carousel.  If it wasn't enough that the carousel goes round and round, Jay spun the wheel so they were dizzy by the time they got off the ride.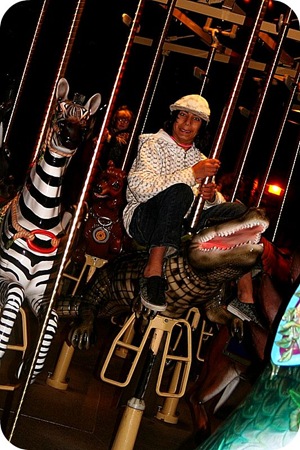 but it didn't stop him from going on one more time by himself.
This year is the last for the Festival of Lights.  Next year the San Diego Zoo will be putting on the display under the name Jungle Bells.