If you have a train lover like I do, the Pacific Southwest Railway Museum is a must-see in San Diego.  It's east of San Diego, in fact not too far away from the Tecate border entrance to Mexico (which I discovered after my trip to Rancho La Puerta)
Not only is there a train museum (obviously), but you can also take train rides on the Golden State which go from Campo on a 12 mile ride (6 miles each way) to the International Border Tunnel at Division, and back again.  There are two ways to ride the train, the first is in the carriage ($15 per adult, kids under 6 are free), which has no assigned seating, you just purchase a ticket and climb aboard.  Or, and this is the fun way, you can ride with the Engineer in the cab, which of course costs more ($35 per person regardless of age), but is well worth it. They only allow two people to ride in the cab with the engineer on each train ride and you need to book in advance, so on the 6 mile ride out to the tunnel I rode with Flynn in the cab, and on the return trip, Randy and I swapped so he could ride up front, and I could go into the carriage with Miss M.
We booked a 5pm train ride and decided to arrive at the museum at 3pm to give ourselves enough time to look around before boarding the train.  I have to say that when we first arrived I was a little taken aback.  I saw that there were a couple of old carriages behind the station, a little playground for the kids, and an informational movie playing in the station, but that's all we saw.  I seriously wondered if we'd wasted our time getting there so early, but then after picking up our tickets we learned that you have to walk down the tracks to get to the museum which is a big old shed and there are trains everywhere, some of which you can walk through, other's that you can just see from  the outside.  The staff are so nice and are more than happy to share stories and tell you the history of all the trains.
Let me share a few photos of the train museum first.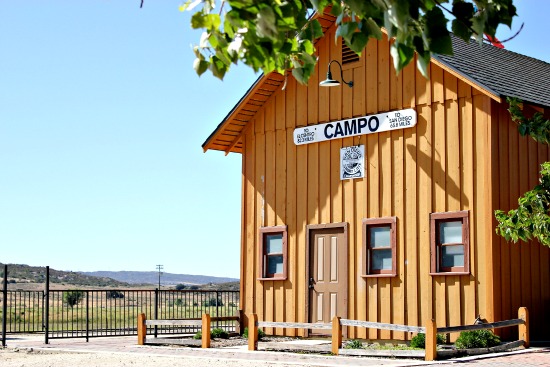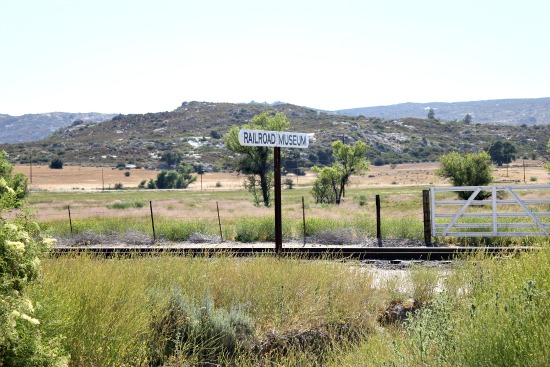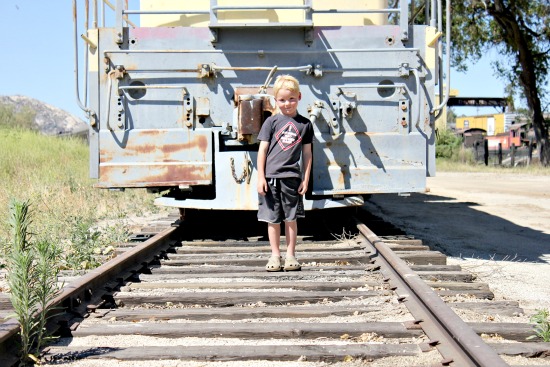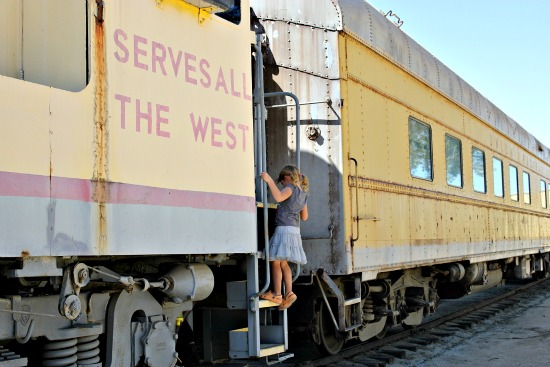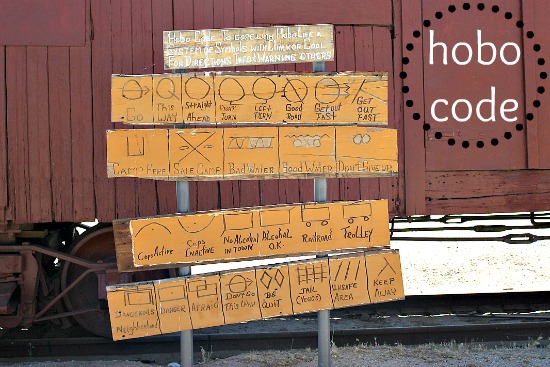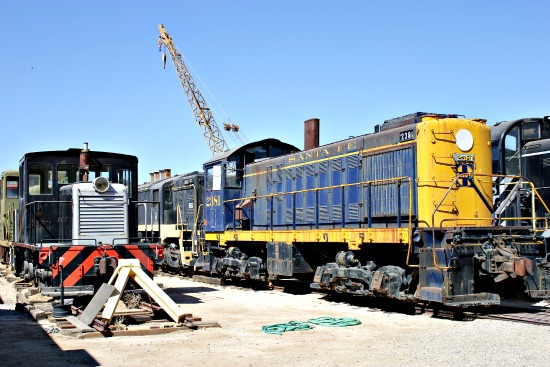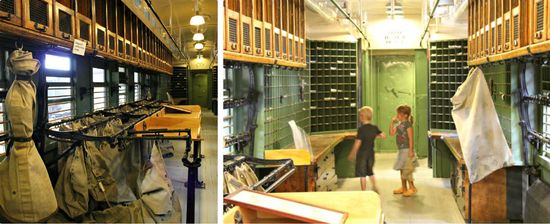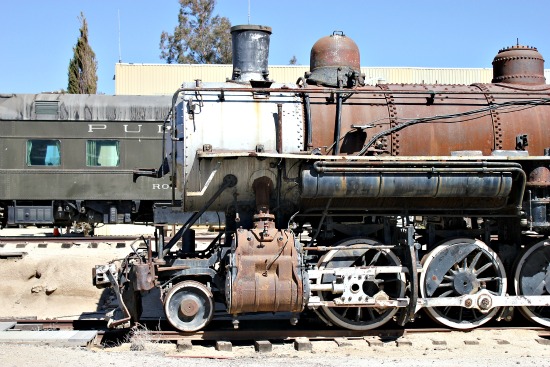 After we had been through every inch of the museum we headed back to the station to wait for our train.  Once all the passengers were boarded we were taken up front to the cab.  The Engineer showed Flynn how everything worked, and let him blow the whistle (a whole lot) during the train ride.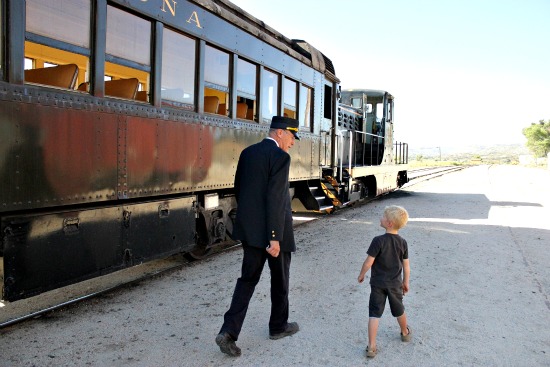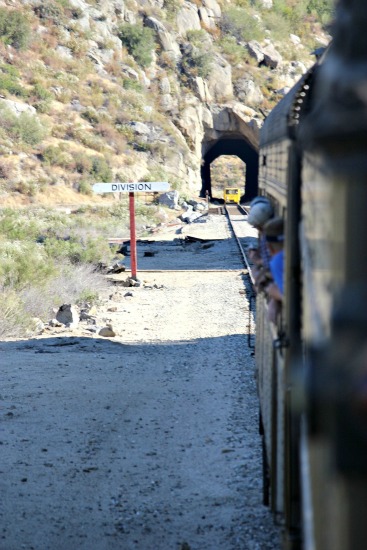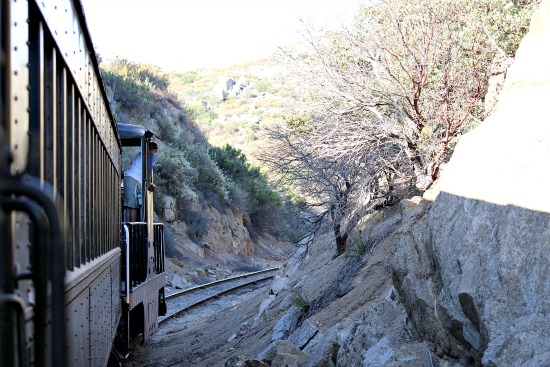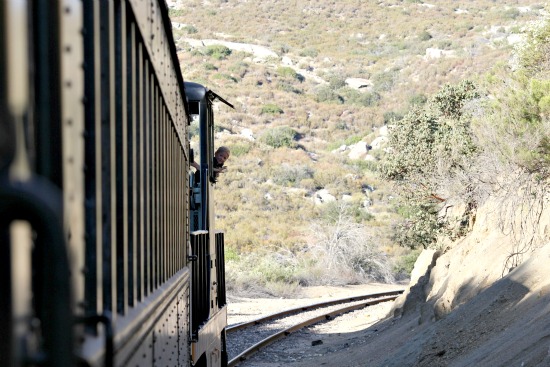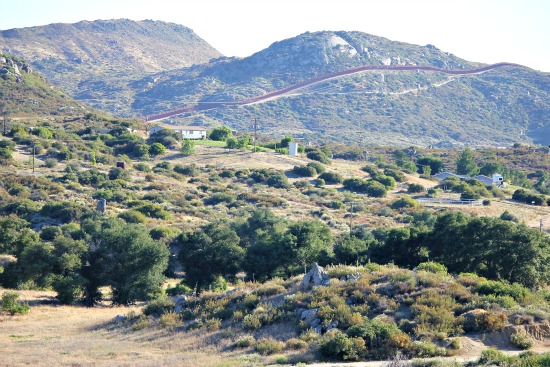 On our way to Campo, we passed a turn-off for Lake Morena County Park.  I'd never been there before, so we decided to take a little detour on our drive home and take a look.  What a great camp ground they have, and such a beautiful location, which I'll share in just a minute but first I have to share a really cute photo.  You know when you are driving along and see something that catches your eye and wish you had a camera handy?  Well this happened on our little detour.  We were driving past a farm when I noticed three little birds sitting on a barbed wire fence.  They looked so sweet I couldn't resist pulling over, backing up, praying the whole time they wouldn't fly away.  Thankfully they didn't, and I was able to snap a few photos before they apparently were totally over the paparazzi and flew off.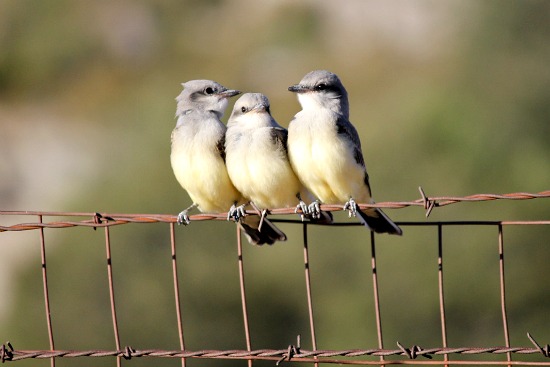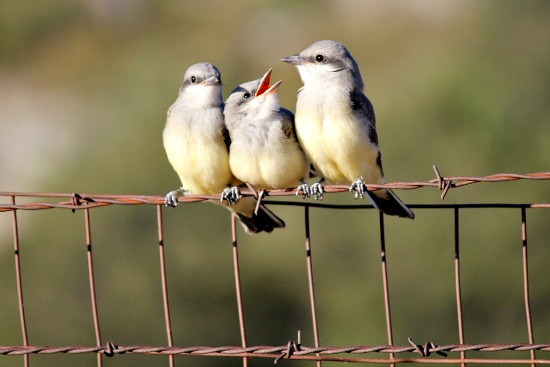 Now I can share photos of Lake Morena.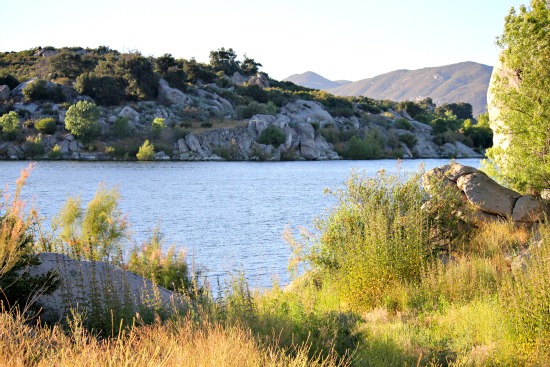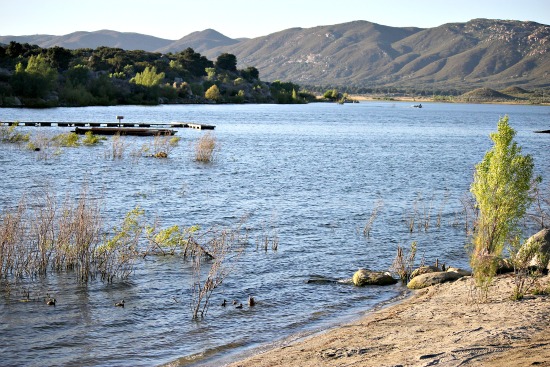 By this stage in the evening it was well passed dinnertime and the kids were starving so we found a sweet little cafe Janet's Montana Cafe in Alpine, which was only a short drive away, and on our back home to San Diego.  The food is delicious, and the meals are big.  The location is adorable, and if you dine on the patio like we did, you can hear the trickling of water from a little pond, it's really very peaceful.
Oh, and one more note about the Pacific Southwest Railway Museum, they run special Polar Express rides during the holiday season.