It's no secret that I'm a huge fan of craft kits for kids.  I've collected quite the stash of them.  There are 2 full shelves in my craft room.  I've been saving a lot of them up to use over summer vacation.  You know, for when we have had enough sun and swimming in the pool, or when I'm not knee-deep in LEGO.
Marisol pulled the Wee Enchanted Garden kit off the shelf a couple of weeks ago and insisted that I do it with her, which means that she did it and my role was to sit there and watch.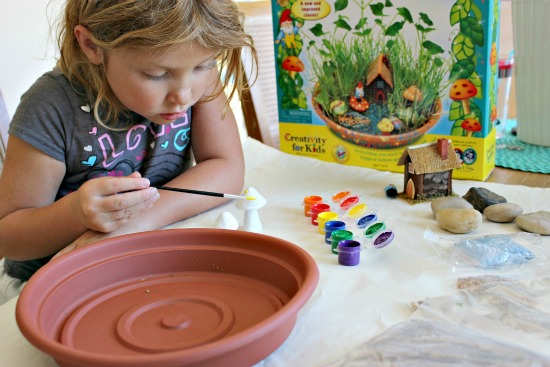 Isn't it an adorable kit.  It comes with everything you need, right down to soil and seeds to make a lovely enchanted garden. 
This was after she painted everything and we planted the seeds.  She allowed me to paint the word 'welcome' onto one of the rocks.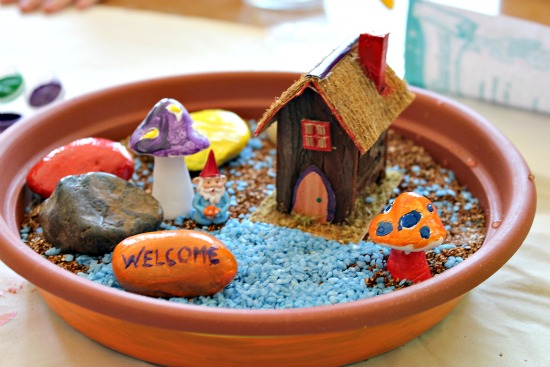 And two weeks later.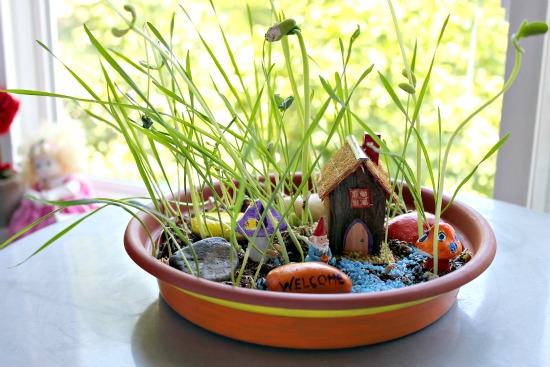 We saved about half of the seeds to use later. I couldn't believe how quickly the grass and bean sprouts grew and we've only had to water them every few days.   Her little garden is sitting on a table by the window in her bedroom.  What a great way to grow your child's love of gardening.
I noticed that they currently have this kit for sale on the Creativity For Kids website.  It's normally $25.99, but at the moment it's only $18.20.  Bargain.