If I were to go to a children's store on any normal day I would find purple fairy wings.  In fact, I've purchased purple fairy wings before … until I painted them black for Halloween.  However, for the past 2 weeks I searched high and low for purple fairy wings.  Do you think I could find any?  NO!   Not one single pair.
So I resorted to purchasing pink wings and pink ballet slippers and painting them purple so that Marisol could have an adorable fairy costume to wear to a fairy festival yesterday.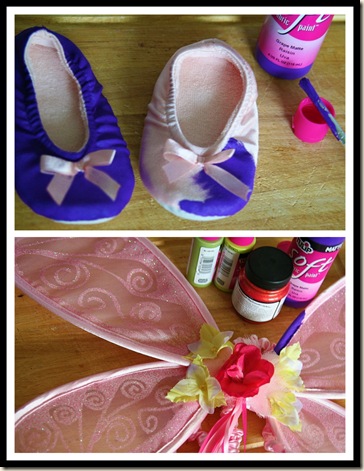 The result:
All it took was fabric paint in purple, green and a metallic pink gold to make these fairy wings and pink ballet slippers match her adorable tutu and headband which had the most beautiful little flowers on them.