Be prepared for a disaster with our tips from emergency kits for kids, to getting through a power outage and no WI-FI being available.
Disclosure: I was asked to participate in the #NoWifi campaign, sponsored by Schneider Electric. Although I have been compensated, all opinions are my own.
Whether there's a natural disaster, severe weather, snowstorm or simply a power outage, it's so important to be able to stay connected to loved ones.
Few people still have landlines at home now. Most of us stay connected through cell phones, email, and social media. We have children living away from home going to college and family on the other side of the country (or in another country). If we hear about a severe storm or power outage on the news, the first people we want to reach out to are those who live in that area to ensure they are safe. What if you were that person a loved one was trying to reach?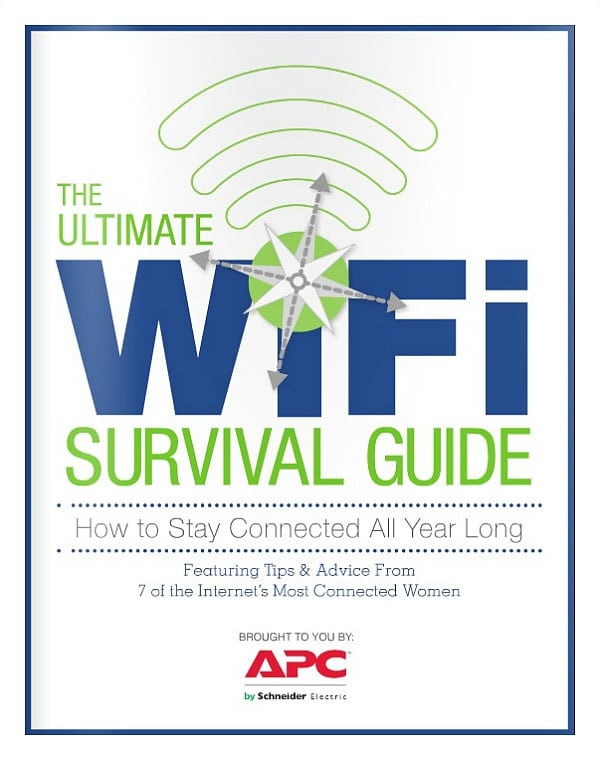 In order to help you prepare for an emergency, a group of us have partnered with APC by Schneider Electric to not only share our stories, but also offer tips and advice on how you can stay connected.
We've all had moments of being disconnected. Our cell phone battery has gone flat, and suddenly we feel like we've been cut off from everyone. Imagine if that happened in an emergency situation.
Stay connected so you can keep in touch with loved ones, run your business from home, stay-up-to-date with news reports, and keep your children entertained while you weather the storm.
Click the link to read our Ultimate WiFi Survival Guide.
We hope that by reading our stories and following our easy tips, you will be better prepared if you lose power at home.
If you are looking for more great ideas, please take a look at some of my previous posts: