This Valentine's Day candy tray is perfect for celebrating Galentine's Day with girlfriends. Watch movies and enjoy sparkling wine too.
Disclosure: The post is sponsored by Oriental Trading Company.
I have no idea what we are doing for Valentine's Day yet. The girls are requesting a weekend beach camping and knocking things off their bucket list. Mike is trying to fly out here for the weekend. We are all over the place.
No matter what you are doing for Valentine's Day this year, you can't go wrong with this candy tray.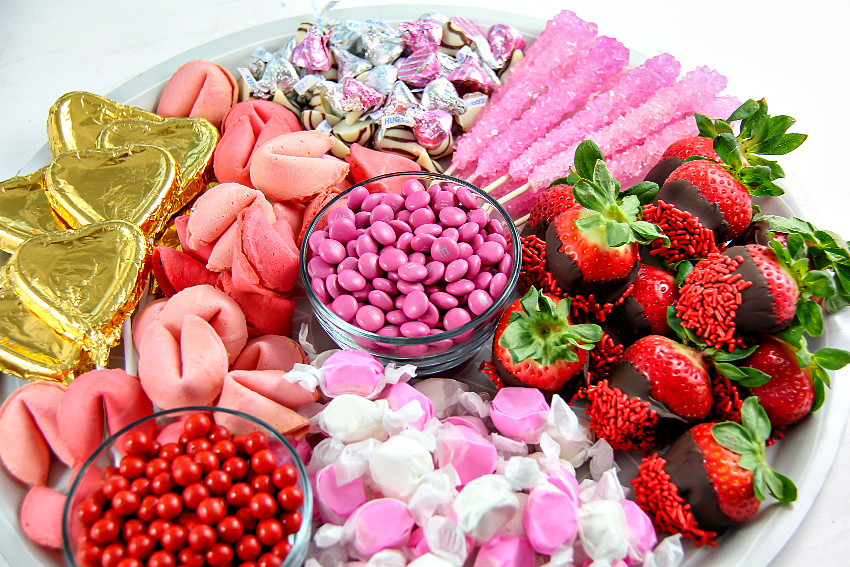 I just want to devour the whole thing by myself, but I'm pretty sure I won't be allowed to do that and will have to share.
Everything on this candy tray (aside from the strawberries. of course) I ordered from Oriental Trading Company.
Valentine Fortune Cookies
Pink Rock Candy Lollipops
Pink and White Salt Water Taffy Candy
Hershey's® Hugs™ & Kisses® Chocolate Candy
Bulk M&Ms® Chocolate Candies – Dark Pink
Gold Foil-Wrapped Chocolate Heart Lollipops
Red Caramel Balls Chocolate Candy
Red Candy Buffet Assortment
Nonpareils – candy sprinkles
Rocky Candy Lollipops are perfect for putting into champagne glasses to make a delicious Galentine's Day cocktail.
Valentine's Day candy tray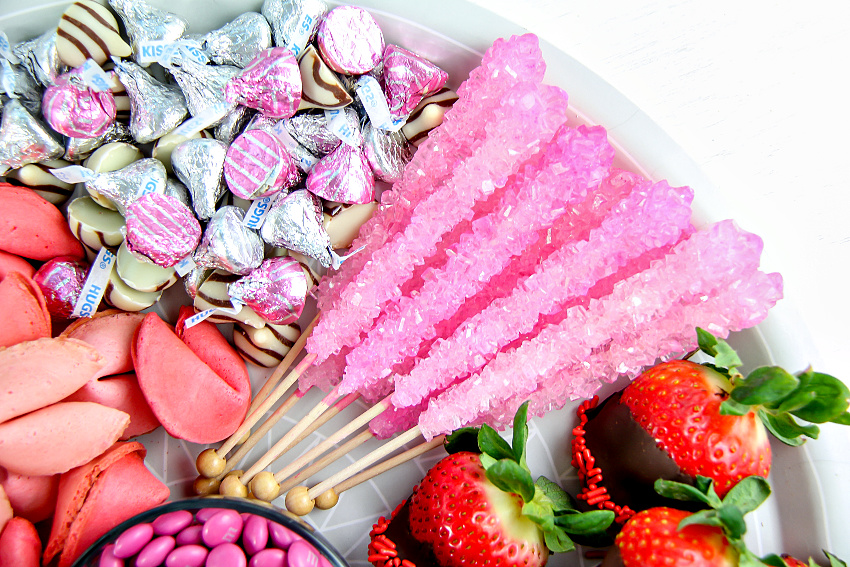 My favorite though is the pink fortune cookies. They come in two shades of pink, are delicious, and have inspiring and lovely messages inside for the recipient.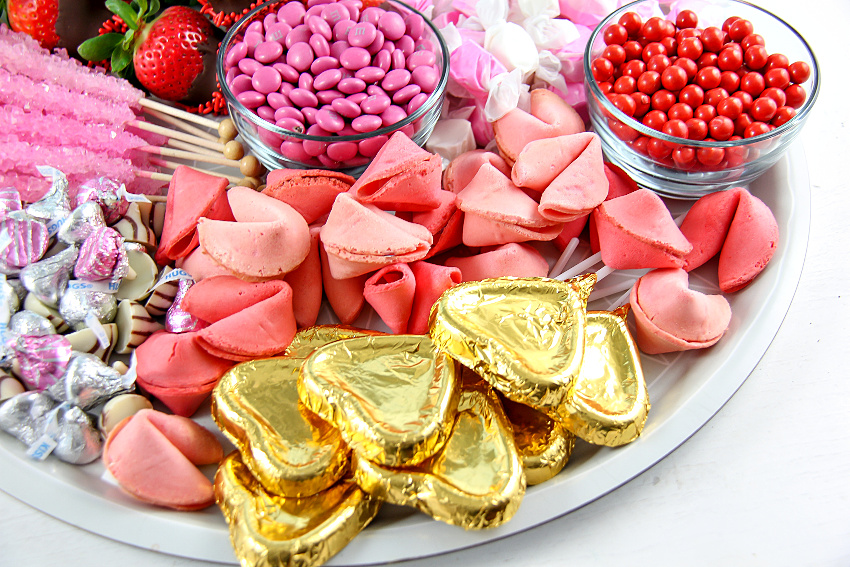 Chocolate covered strawberries are an extra delicious treat. Plus, there's strawberry. This board is practically a health board now. Simply melt chocolate candy, and dip the strawberries in, Dip them into the sprinkles, and then place them on parchment paper on a baking tray. Pop them into the refrigerator to stay cold until you are ready to serve them.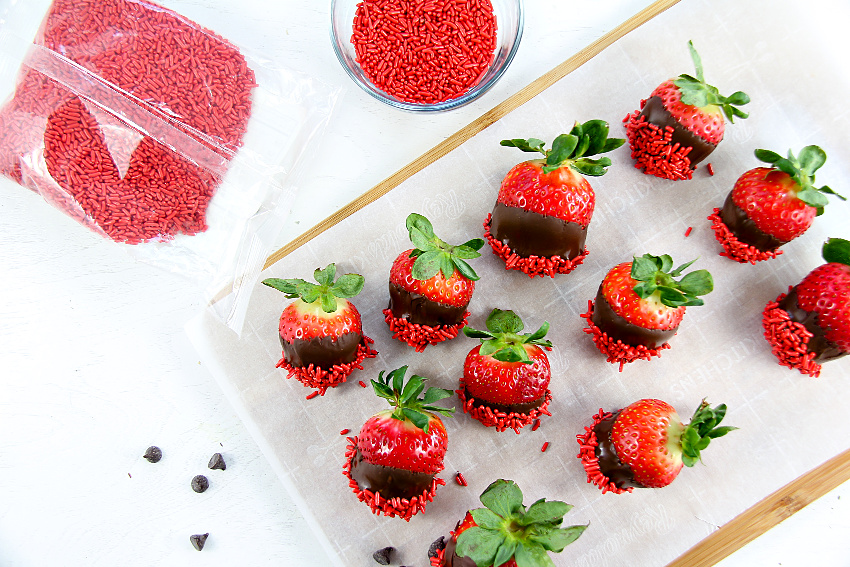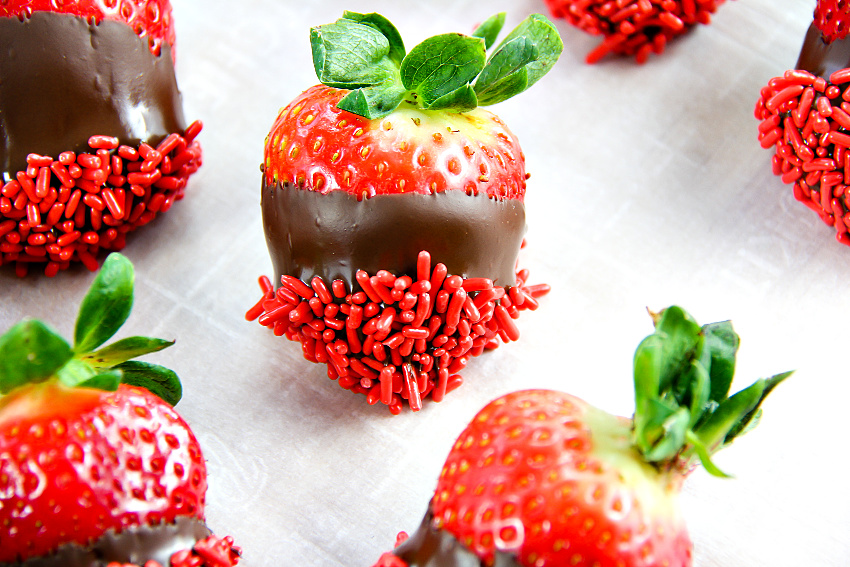 Use Code: CUPIDSQUAD during the Valentine's Day sale at Oriental Trading Company. Select products are up to 50% off, and you'll get free shipping on any size order too.
Please pin this post for later: