This white pizza recipe is perfect for a party appetizer, meatless Monday, or a weekend lunch.
I love a really simple pizza recipe for weekend lunch, especially if it's just Mike and I watching a movie and chilling out.
This white pizza recipe is easy to make, and delicious. But, it's perfect for entertaining at home too.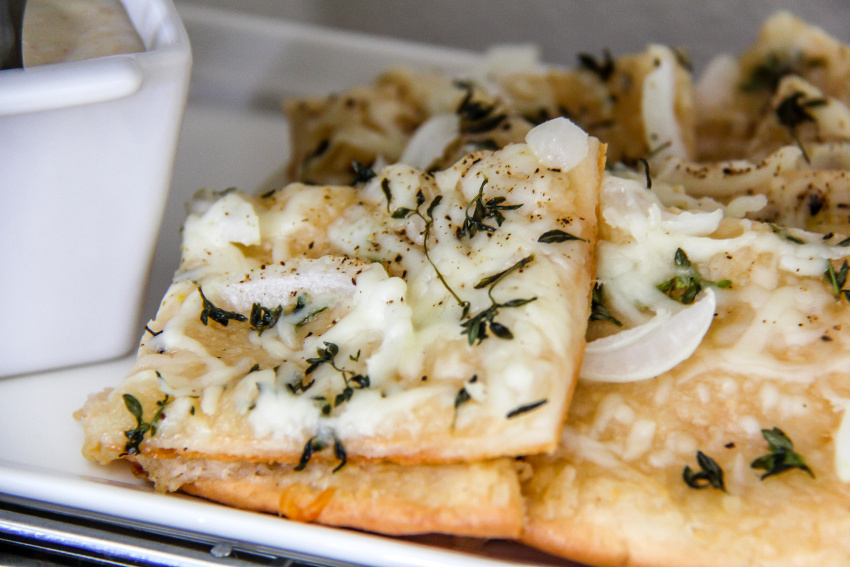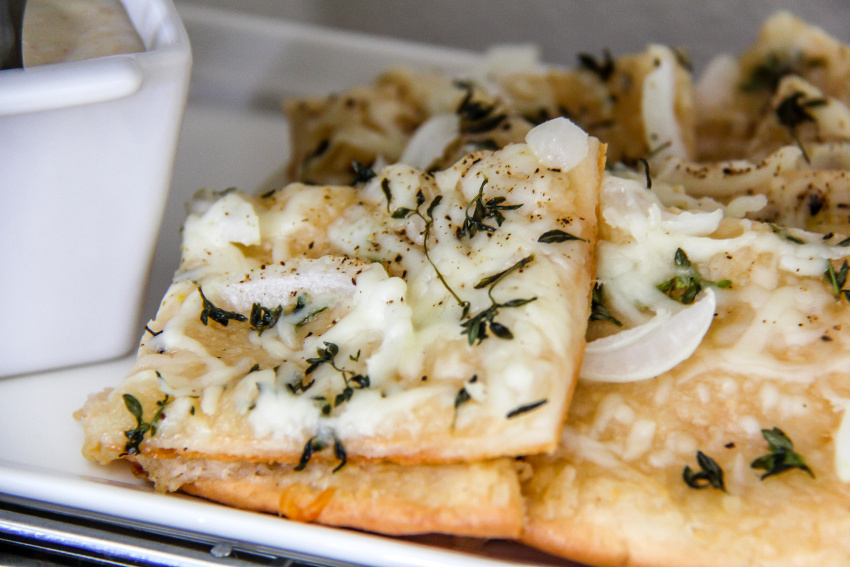 Ingredients
Pizza crust
1 tbs butter
1 tsp crushed garlic
1/2 yellow onion
1 tbs fresh thyme leaves
2 tbs all-purpose flour
1/4 cup cream
1/4 cup milk
1/4 cup Parmesan cheese
1/4 cup mozzarella cheese
Instructions
Preheat oven to 400F.
In a pan melt the butter, and then add the garlic. Add the flour, cream, and milk and whisk until it begins thickening. Remove from the heat and stir in the Parmesan cheese.
Spread the sauce over the pizza, top with onion, fresh thyme, and mozzarella. Bake for approximately 10 minutes.
Have you tried a white pizza? This one is the perfect addition to a wine tasting party.
Please pin this post for later: