The twins made these earlier in the week to give to their teachers at school.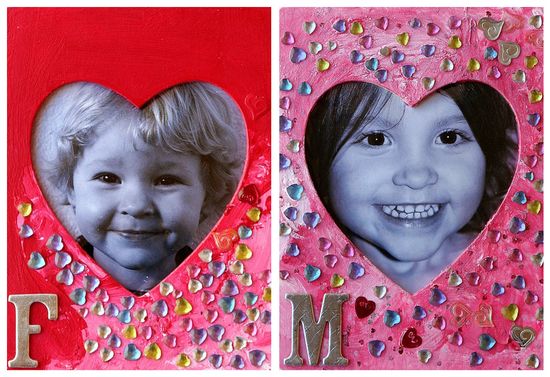 Michael's currently sell the unfinished wood frames in a couple of different sizes for $1 each.  They come with a peg to put into the back so the frames stand up. The kids used our own supplies from home to decorate them.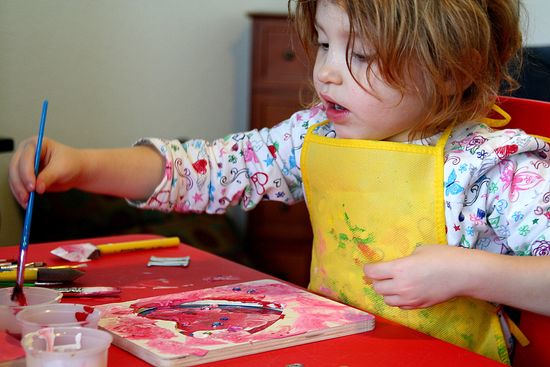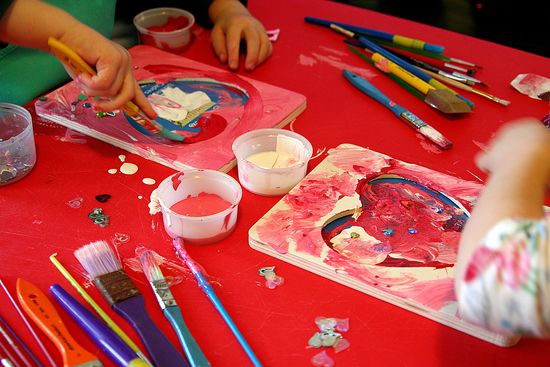 Once they had finished painting, attaching hearts and the frames had dried I used a wet cloth to remove excess paint from the hearts, then sprayed an acrylic varnish over the top.
One thing these frames don't come with is glass or perspex to protect the photos.  But honestly, what do you expect for only $1.  With this in mind I headed to Beverly's where you can purchase clear vinyl in a variety of thicknesses – much more child friendly and cost effective than having glass or perspex cut to a heart shape.  The vinyl is on a roll in the fabric department so I had a 1/4 yard cut and still have plenty left over for more projects in the future.
My tip:  Remove the cardboard heart from the center before decorating commences.  I didn't and of course it was decorated too.  Which wasn't a big deal, except I had to cut a new back to put behind the photographs.  you can use a cereal box etc for this, I used a turkish delight container because one side was plain white.