What's new at the San Diego Zoo Safari Park? Walkabout Australia opens in May 2018, just in time for summer break.
Walkabout Australia opens at the San Diego Zoo Safari Park TODAY (May 25, 2018).
Yesterday I was treated to a media day to check it out and spend some time with a few of my favorites from back home.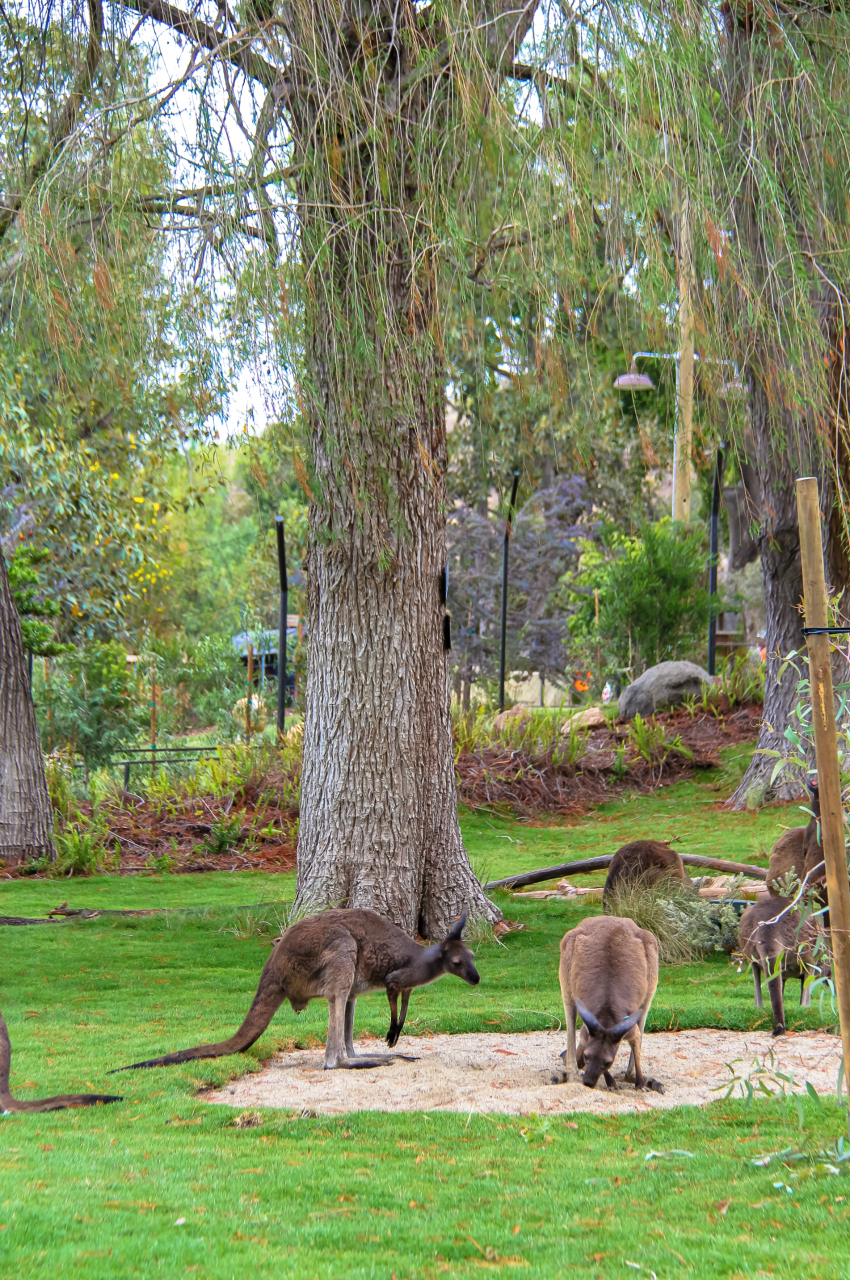 There is a walking path through the wallaby and grey kangaroo enclosure. There are a few rules though, we don't want to scare our friends, so if you stick to the path, move slowly and quietly, and make sure not to feed them, then all will be well. They will hop across the path, and may even come up to you. You can touch them gently if they do, but please don't hold them. There was a very pregnant mama there today who seemed to have a few unusual pregnancy cravings (like wood benches), and they are a little shy and will take time to acclimate in their new environment.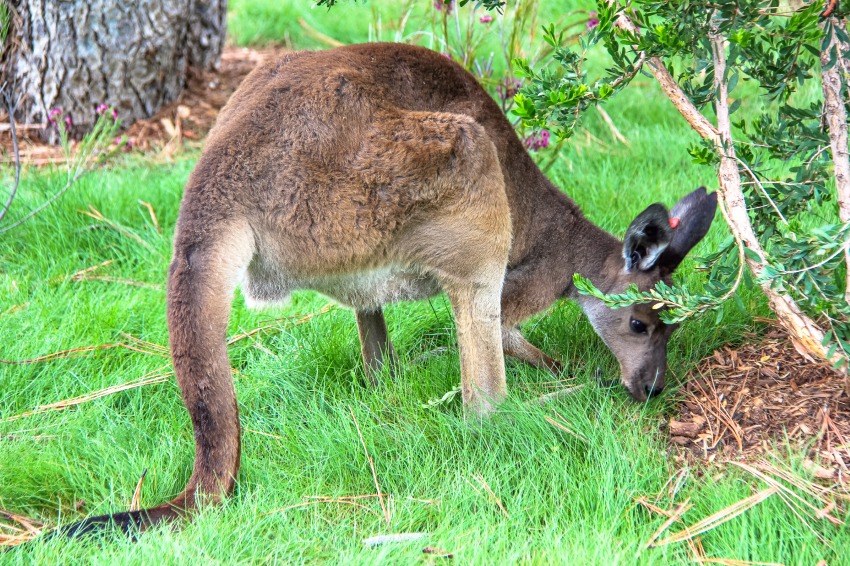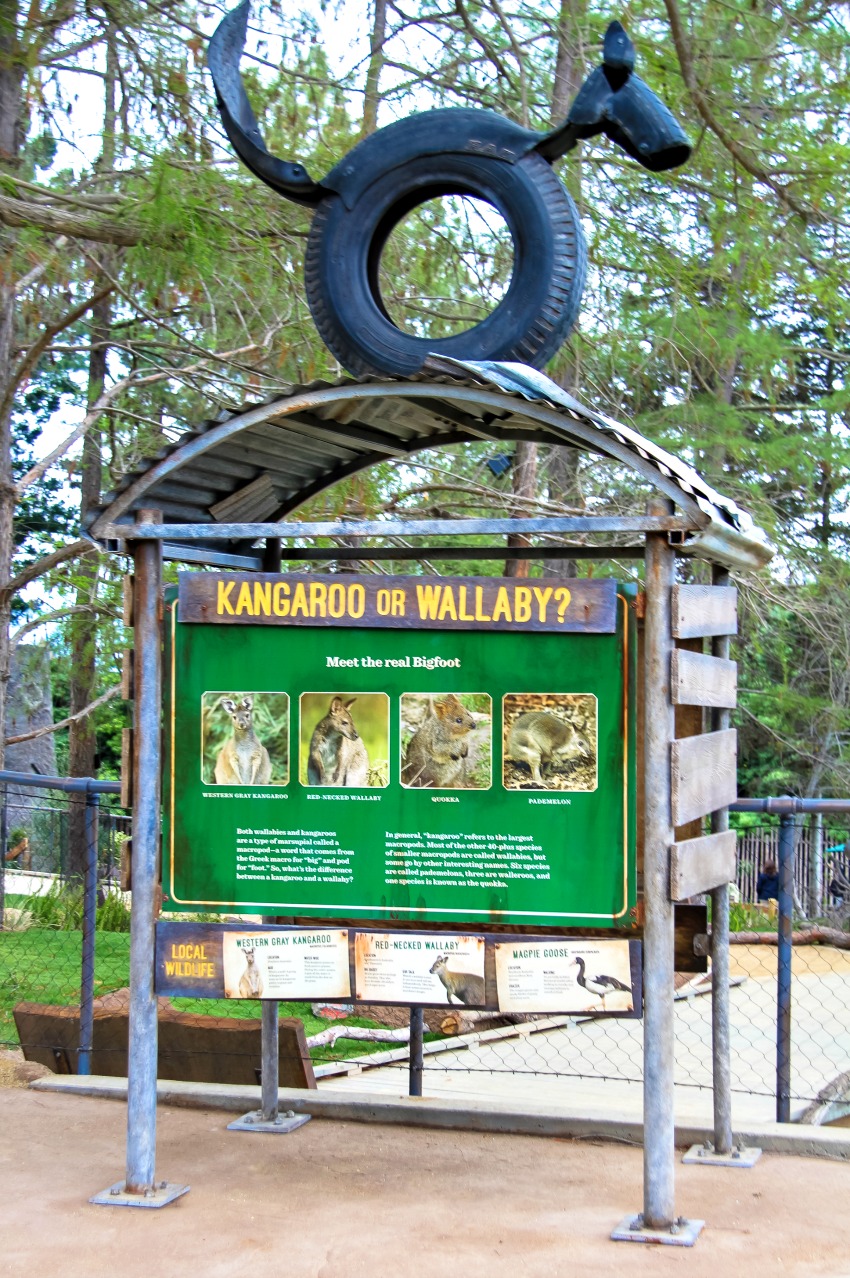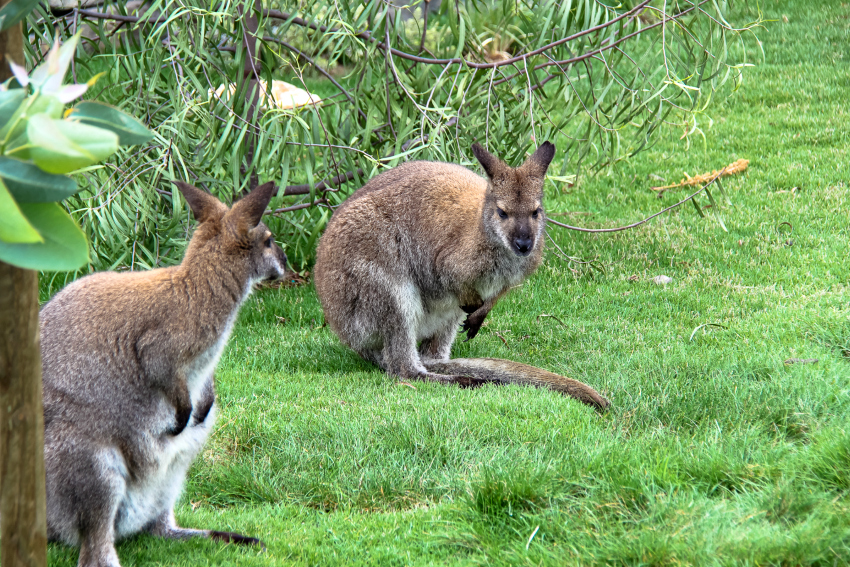 It's not just the animals though that you can see in the new exhibit, make sure to check out the native flora too. There are signs posted around explaining which plants are Australian and lots of details about them, so there is lots to learn as you wander around.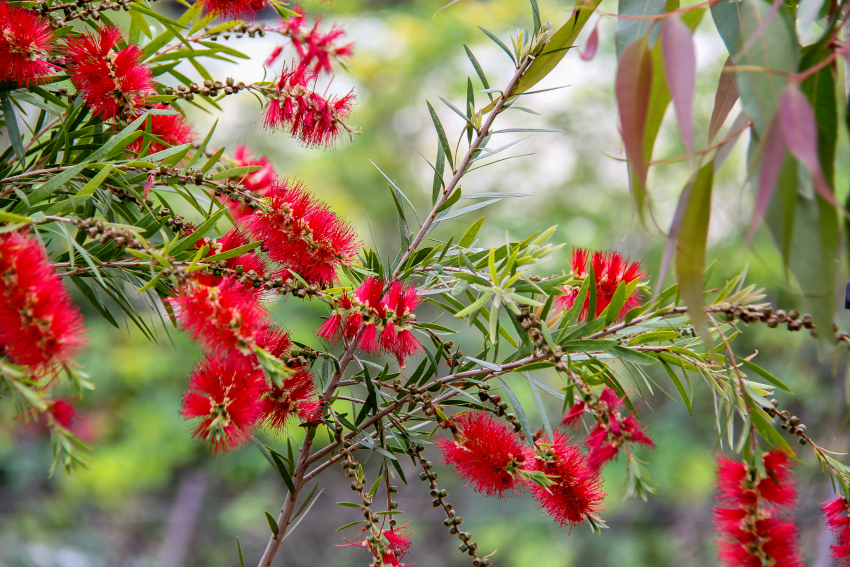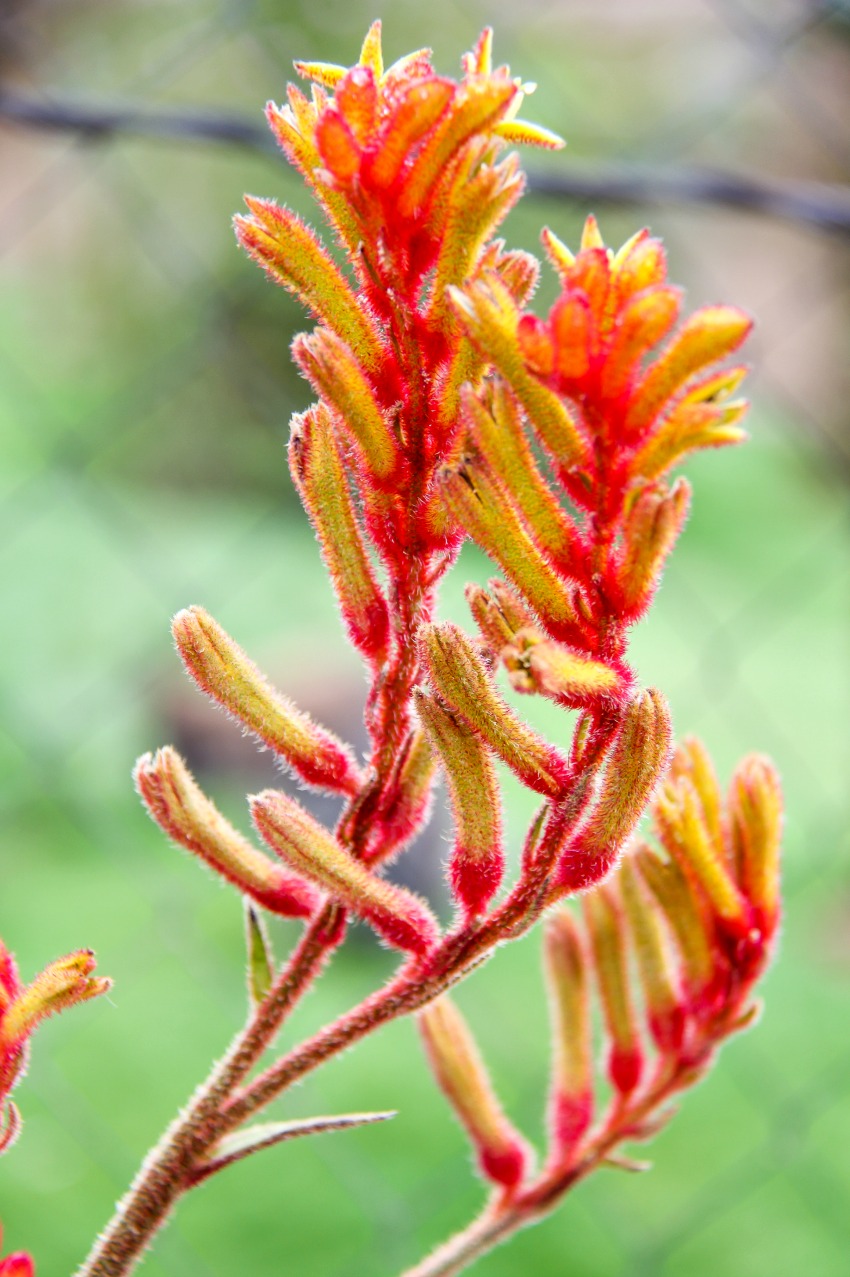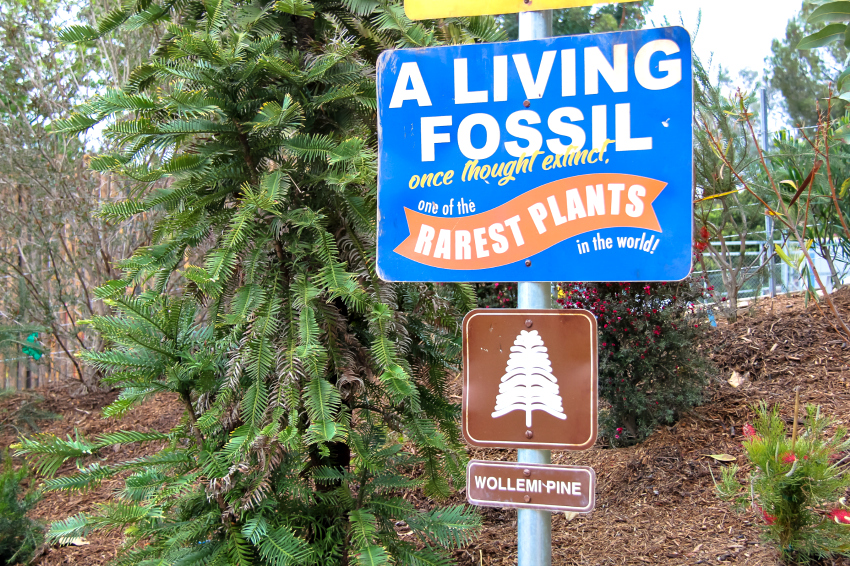 Unfortunately, the Cassowary was hiding today whenever I popped around to his home so I wasn't able to see him, but the tree kangaroo came out to play for a little while.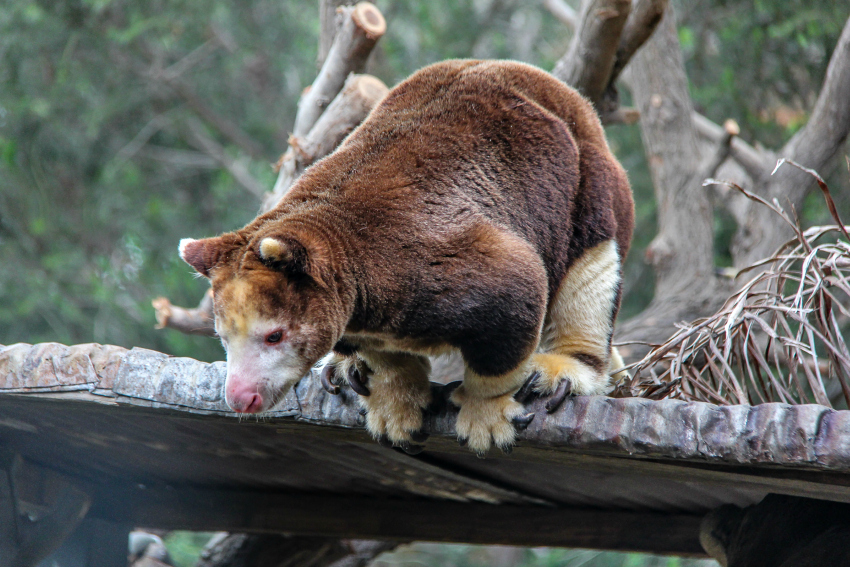 There is a cafe, and restrooms right there in Walkabout Australia, and plenty of benches to rest on and watch the kangaroos and wallabies.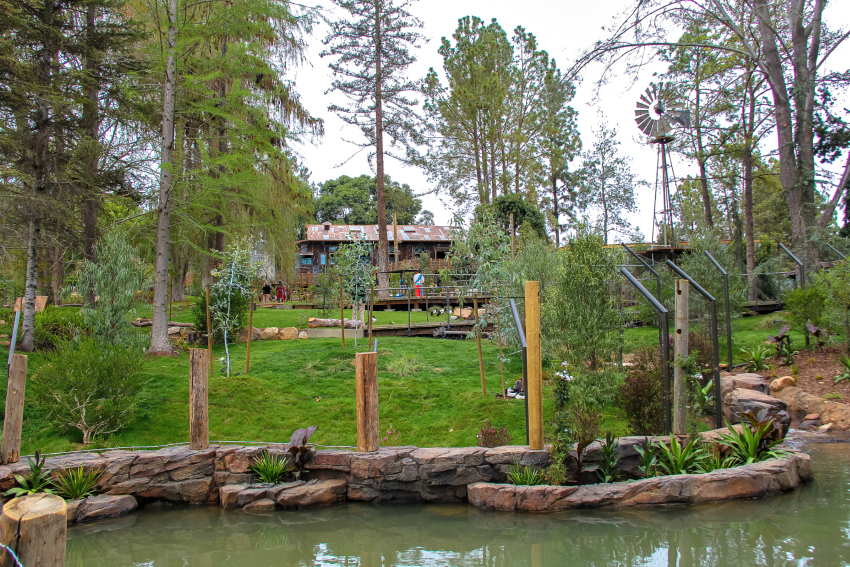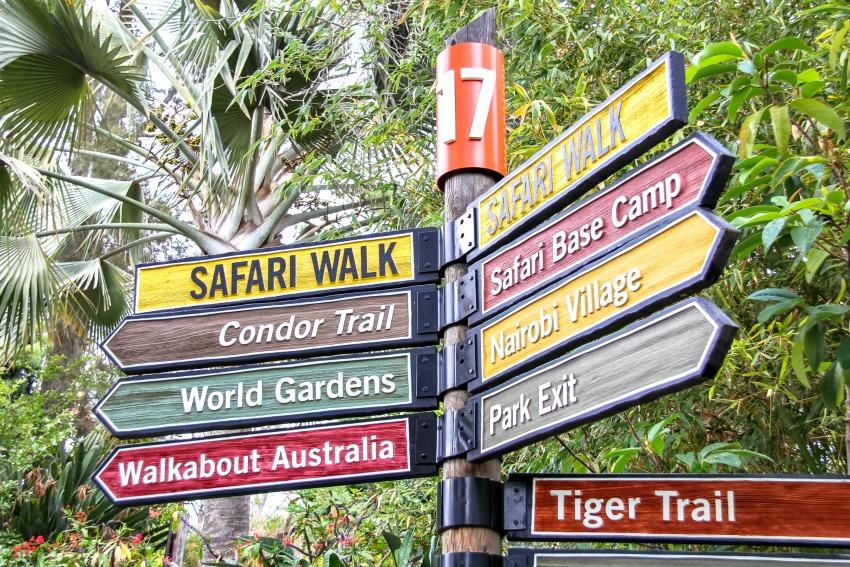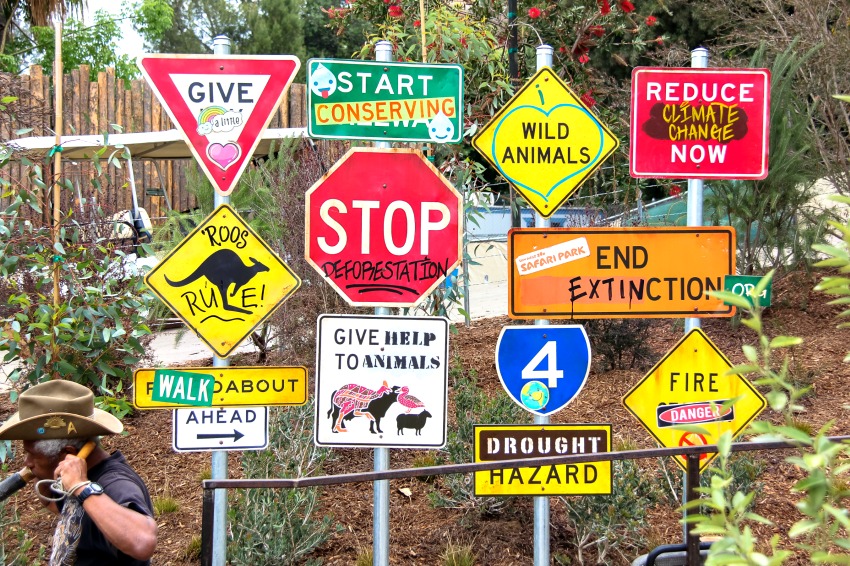 Although I didn't experience it today, there is a Roos and Mates Behind-The-Scenes Tour available. You'll find more details and be able to purchase tickets online.
You won't find koalas or wombats here (they are happily at home in Koalifornia at the San Diego Zoo), but I understand there will be guest appearances by the animal ambassadors. We met a couple of them today.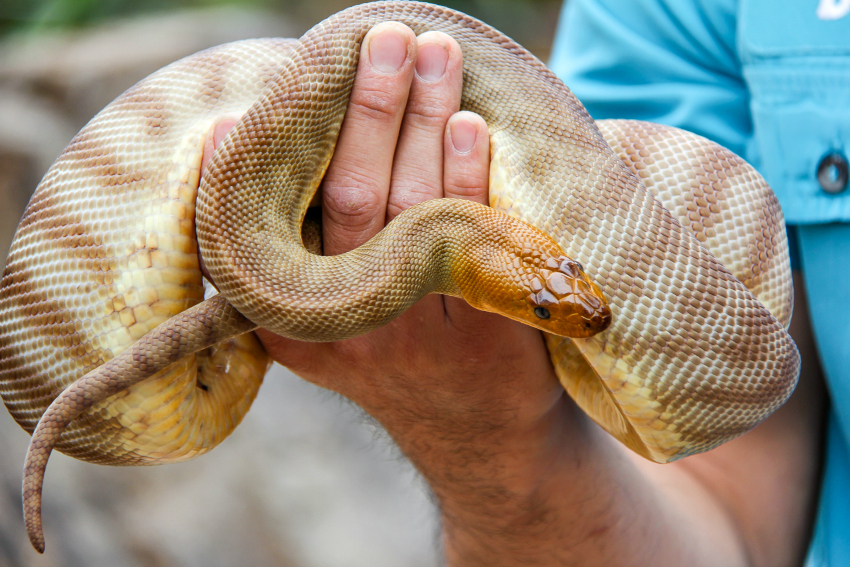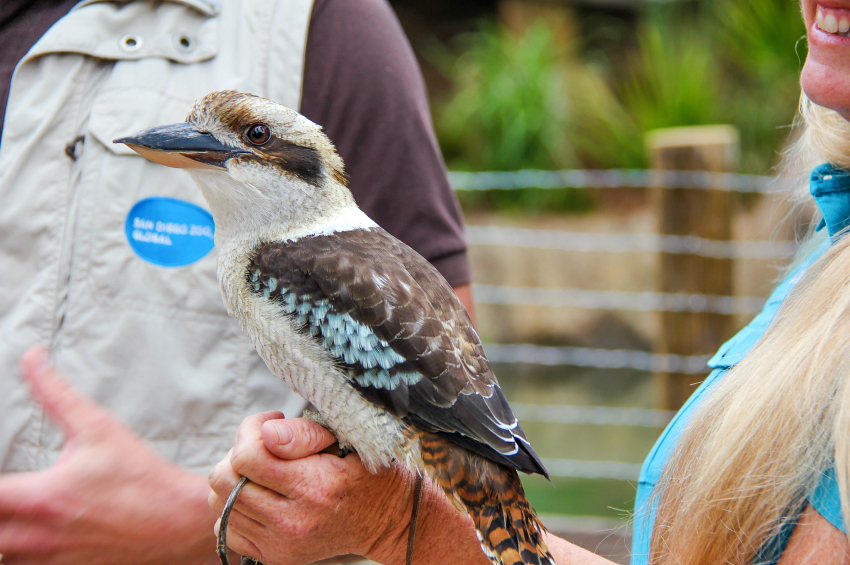 And there's a beautiful view from Walkabout Australia … look out for the balloon across the treeline.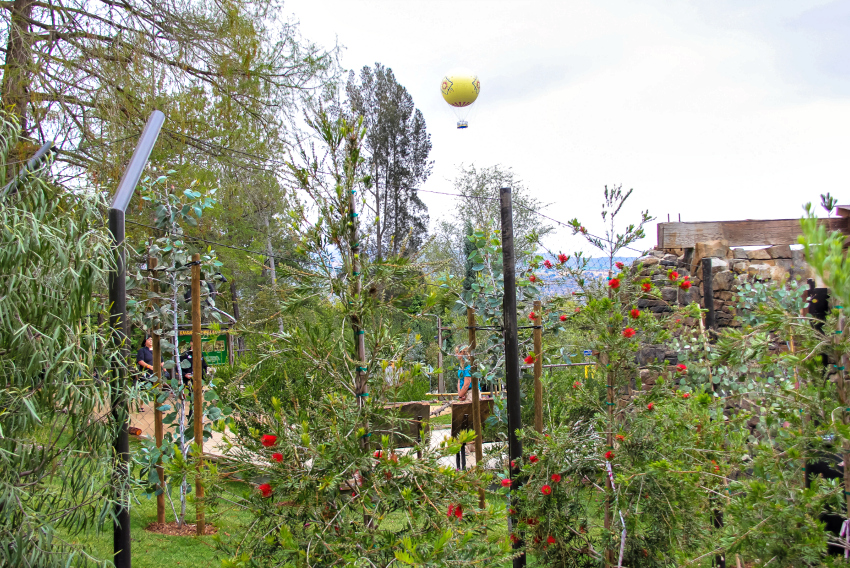 I hope you'll visit the new Walkabout Australia this summer.
Feel free to check out my video below too,  you'll get to hear the lovely sound of the kookaburra.
Please pin this for later: