Tips for fishing at Oceanside Pier in Southern California and storing freshly caught fish.
Disclosure: This post is sponsored by Everywhere Agency on behalf of FoodSaver®; however, all thoughts and opinions expressed are my own.
My boys love fishing. It's not just about the fishing though, it's about the bonding. Mike could happily spend hours just sitting on the side of a river or lake listening to the water with a fishing rod next to him with no bait on the line. He finds it so relaxing.
So, he bought Flynn his very first fishing rod last year. Flynn had been wanting to go fishing for years, but let's face it, I'm just no good at it and would need lessons before I even considered taking him, so this was the perfect way for the guys to bond and spend quality time together. They fished in the pond at the house in Kentucky, and then, we hired Mike's fishing guide to take us out onto Lake Cumberland for a fun day of fishing. Since then, the boys have been fishing as often as they can.
Jayden hadn't been fishing though since my dad took him a few years ago during a trip to Australia. Unfortunately, with his work and college schedule, he hasn't always been able to make the trips with us. This summer though, we plan on fishing a lot with both boys.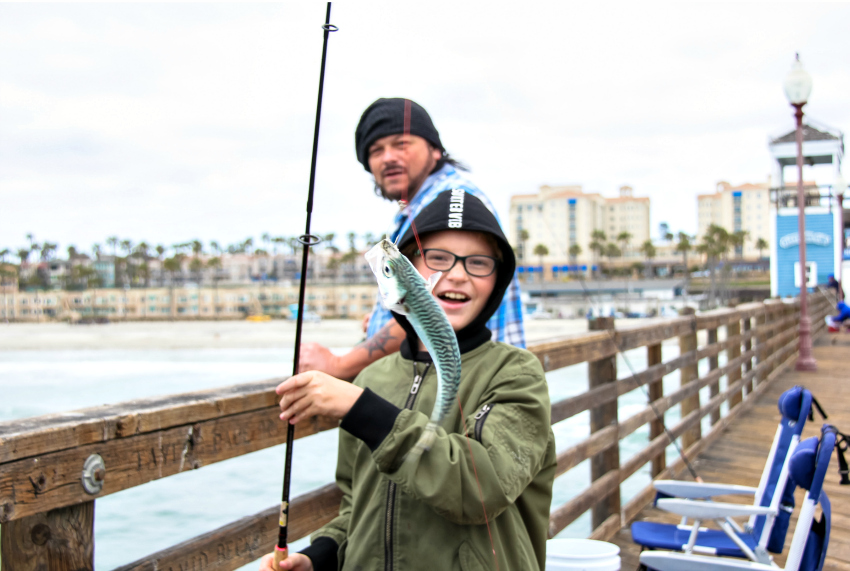 Mike and I bought both the boys their own fishing rods recently to keep here at the house in California. So one day after school ( and when Jay didn't have to work), we headed down to Oceanside Pier for an afternoon of fishing. We had tried to go here a couple of times before but we all finally found ourselves with a free afternoon and the weather was perfect. It was overcast and cool, with the bonus of the local night market happening so we could grab a quick dinner afterward.
Mike absolutely loves teaching the kids a new skill, whether it's showing them how to cast, or putting bait on the hook, and which type of bait to use. And the boys love learning.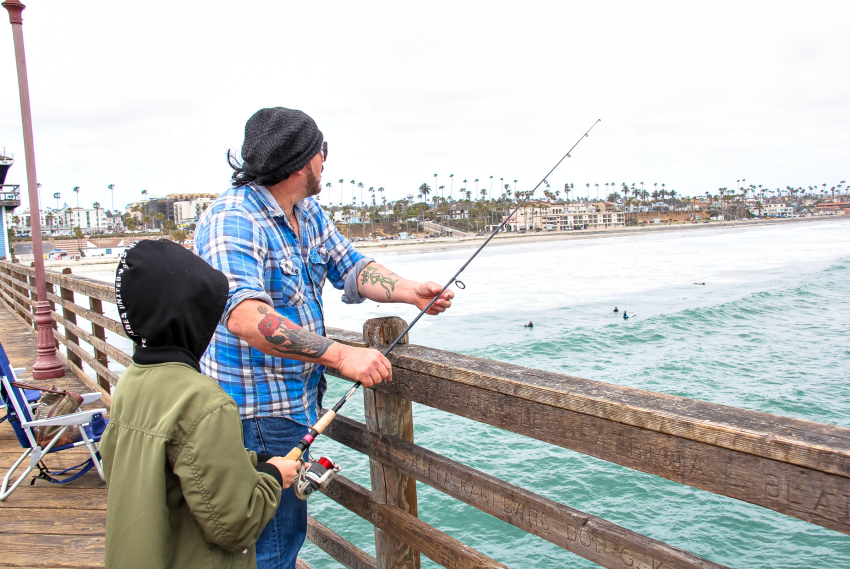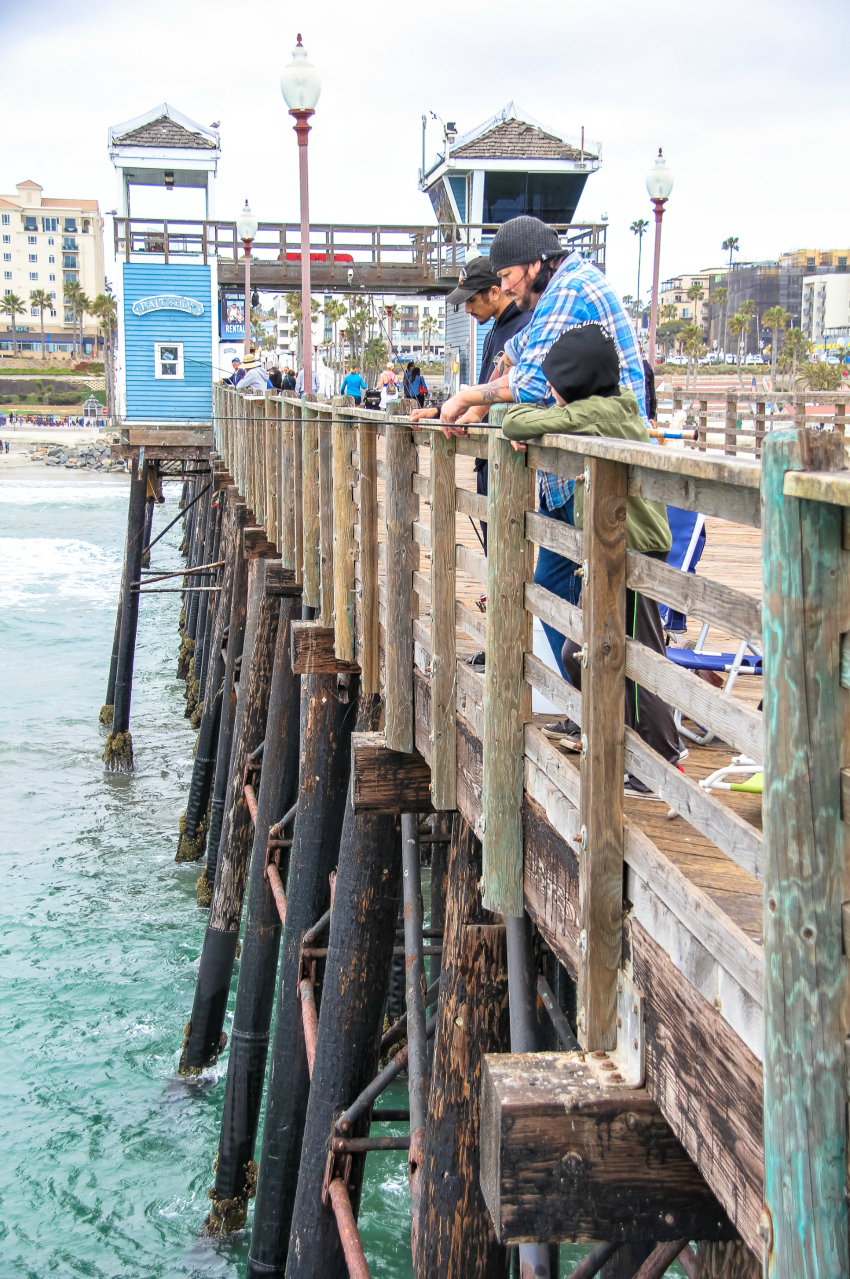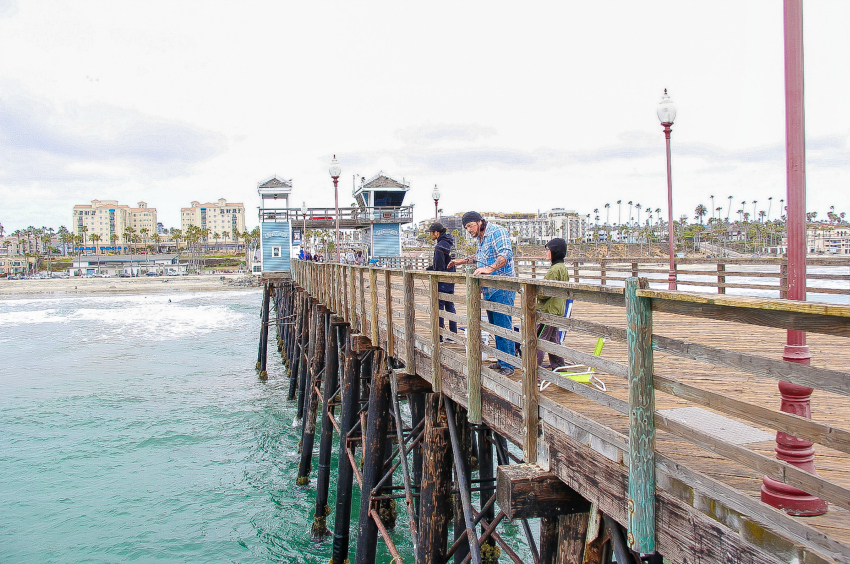 You don't need a license to fish off a pier in San Diego County, but you cannot cast overhead, you can only drop your line into the water. So, if you have your own fishing rods (which we do now), all you need is a bucket and a little bait and you are set for a few fun hours of bonding, watching the surfers, and chatting with other fishermen.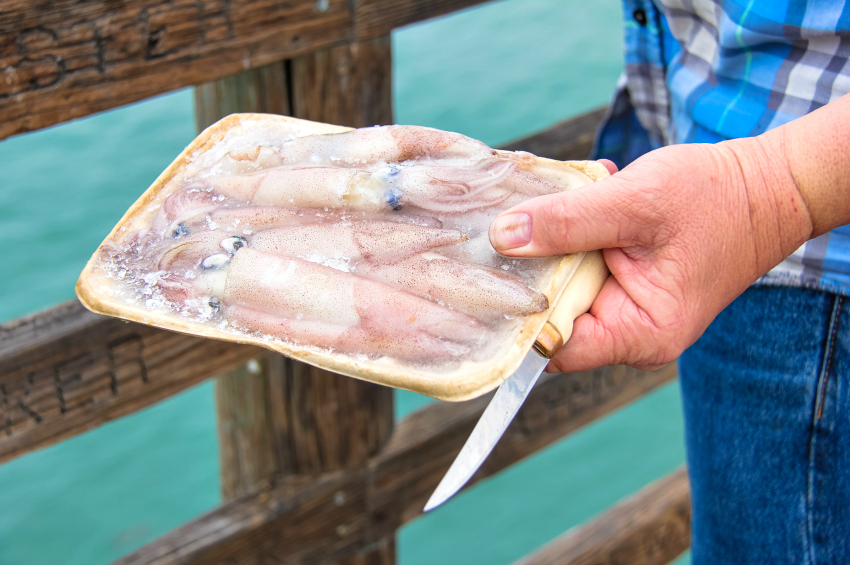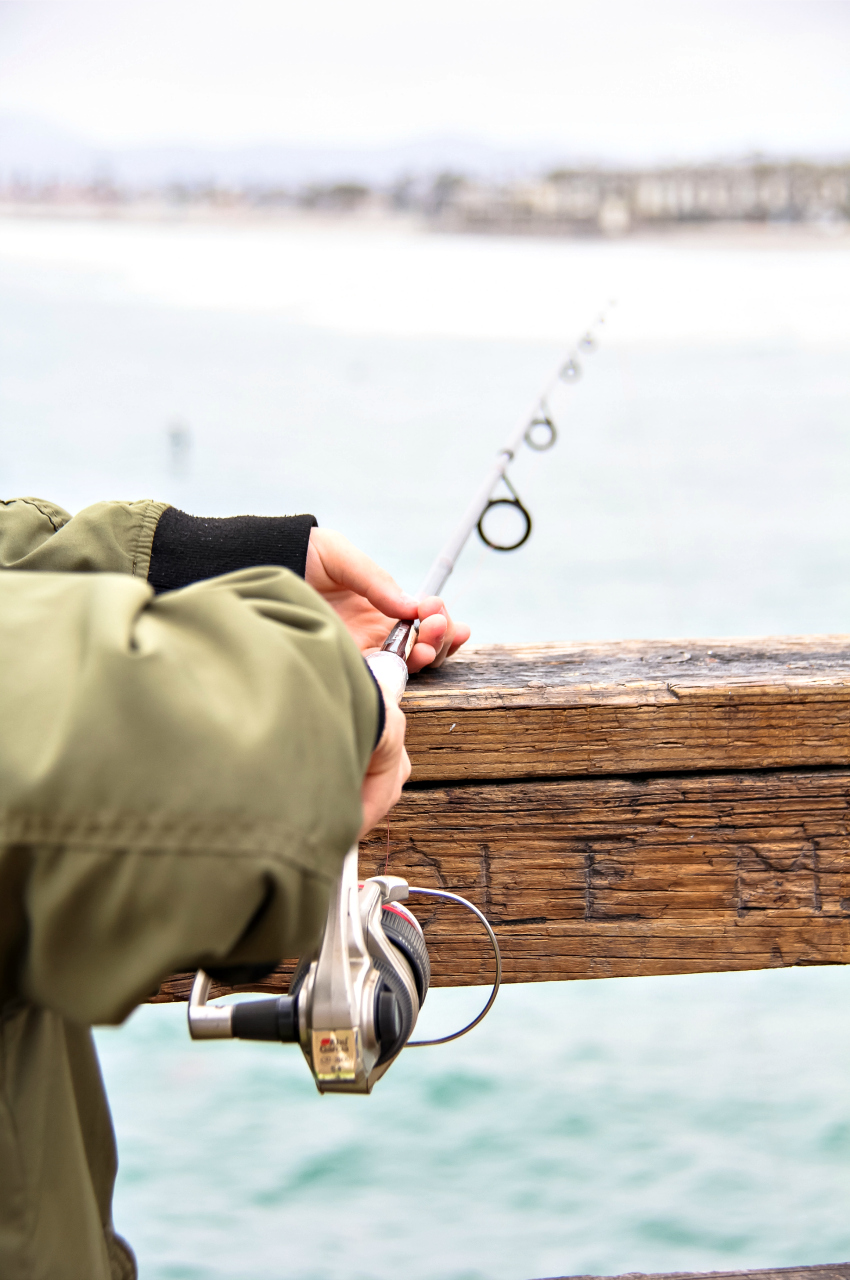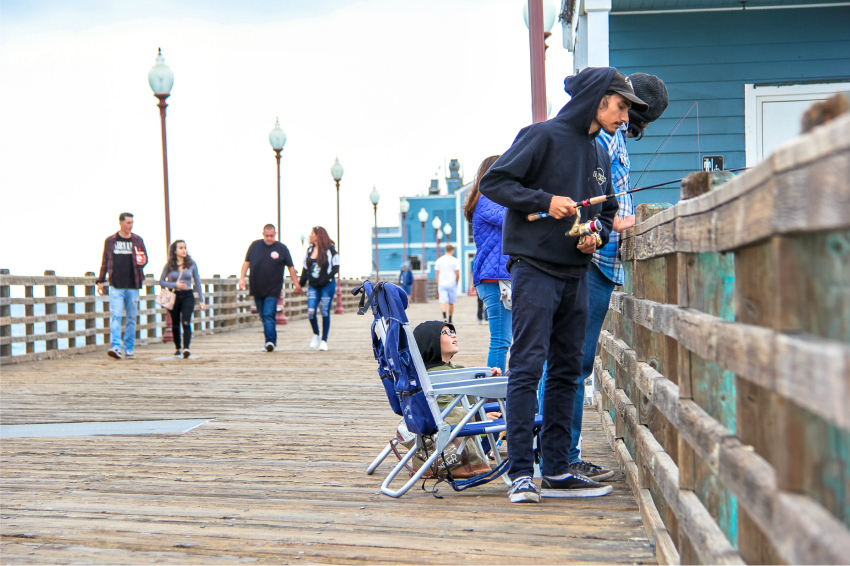 I won't always go with the boys though, I'll let them have their bonding time alone. Plus, Marisol doesn't like fishing, so it gives us the perfect opportunity to do something alone together too … and we would have this day if she didn't already have plans to go to a girlfriend's house after school. So instead I got to snap photos, and put my feet up.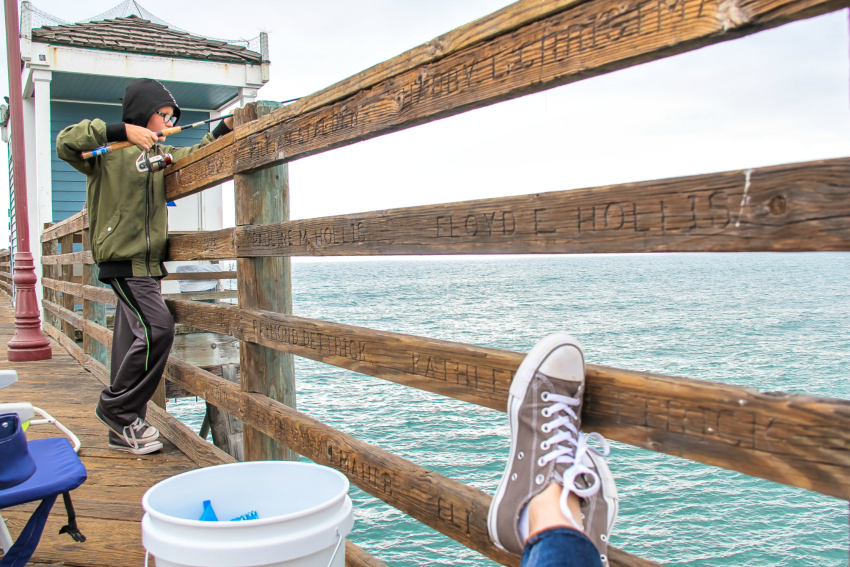 The best part is both boys caught a fish each, but we threw both back into the water. We even briefly wondered if they caught the same fish because we had just thrown Flynn's back into the water when Jay caught one and we could have sworn it was the same little guy. Unfortunately, though I forgot to get photos with my camera of Jay catching one, he wanted me to shoot video of him to post on Instagram Stories instead.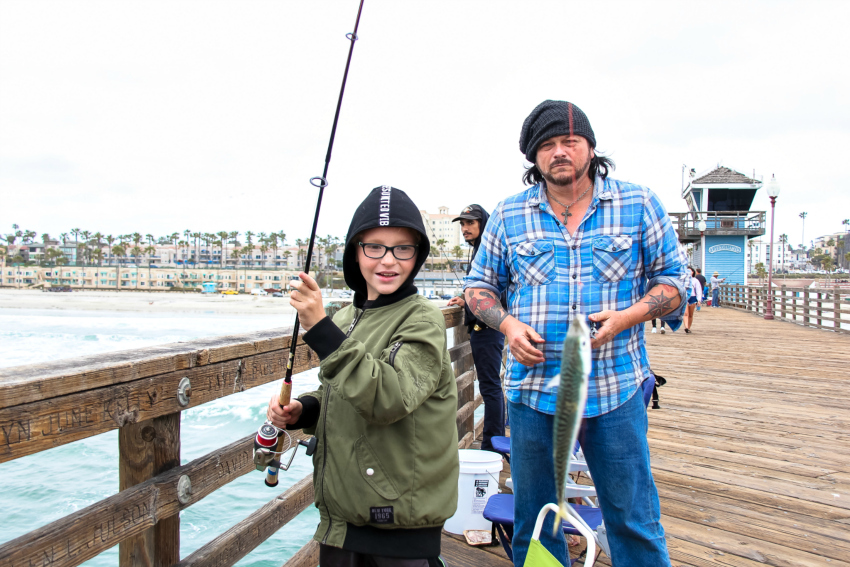 And my boys got to bond a little too. With the 11-year age difference, they don't spend a lot of time together, except when they occasionally play Fortnite together, but this gave them the perfect opportunity to spend quality time together and do something that they both love.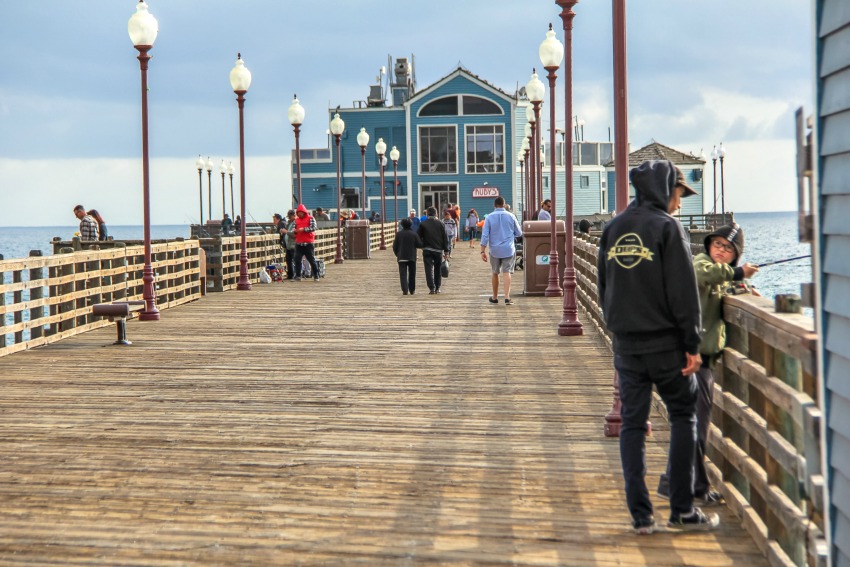 If you have a man in your life who loves to fish (like we do) and are looking for the perfect gift this Father's Day, then take a look at the GameSaver® Big Game Vacuum Sealing System with GameSaver® Vacuum Heat-Seal Rolls.
When we went fishing at Lake Cumberland we caught 6 BIG fish, and although we had a cooler to transport them home, it would have been so much better if Mike could have preserved them and prolonged their freshness for transporting them home and into the freezer. So yes, now we have one, and he can do this the next time we head out and catch a lot of fish (hopefully this summer).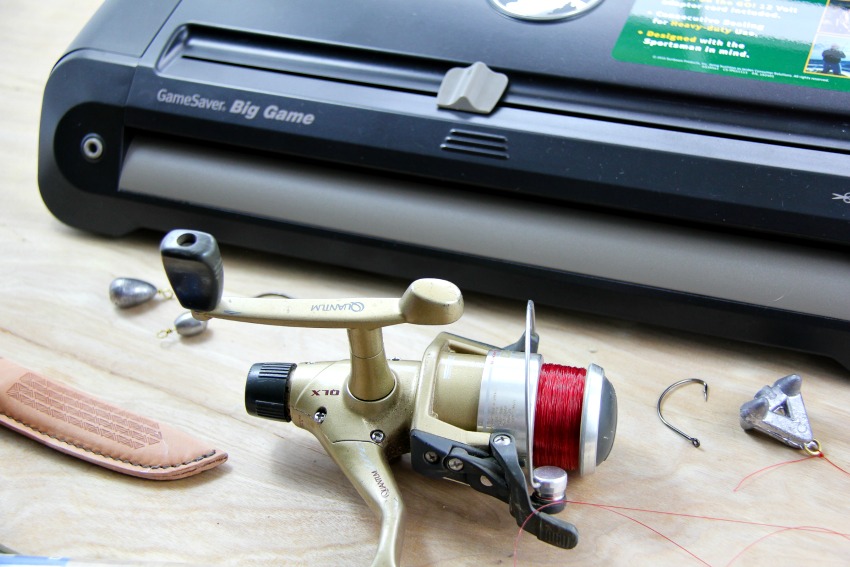 About the GameSaver Big Game Vacuum Sealing System
GameSaver® keeps fish fresh up to 5X longer compared to regular storage methods, and prevents freezer burn. It's perfect for when we catch a lot of fish like we've done previously. It's also perfect to take with you. It has a carry handle and 12 Volt DC Adaptor so you can power up and preserve straight from autos, boats, and RVs. Which is great for when we go to the lake because we always rent a boat and are out there all day fishing and floating.
You can find GameSaver® Big Game Vacuum Sealing System and GameSaver® Vacuum Heat-Seal Rolls in-store at your local Walmart.
Want to WIN a GameSaver® Big Game Vacuum Sealing System?
Gamesaver® is offering fans the once-in-a-lifetime chance to cook with The Sporting Chef (as well as win a GameSaver® Big GameTM Vacuum Sealing System)! To enter the contest, participants must share a photo that celebrates fatherhood and captures a precious memory between dad and child in order to connect with the Preserve the Moment theme, using this hashtag: #PreservetheMomentContest. You'll find all the terms and conditions for the contest here.
The Grand Prize winner will receive the opportunity to cook with The Sporting Chef in their own home, as well as the Ultimate Father's Day Prize Package that includes many items along with the GameSaver® Big Game Vacuum Sealing System.
Two runner-ups will also receive the Ultimate Father's Day Prize Package.
This GameSaver® Father's Day Contest runs from May 29-June 17!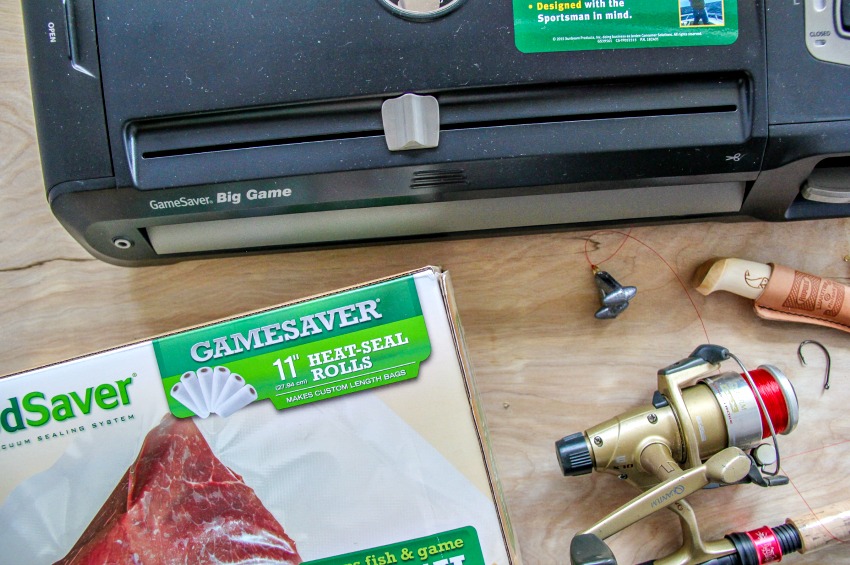 Please pin this post for later: