Looking for things to do with the kids in Victoria? We've got you covered from hikes in a rainforest, to ferry rides, and indoor activities for rainy days.
I'm really behind on posting photographs from our trip to Australia. So I decided to compile five of the wonderful places we visited in Victoria into one post. These locations are well worth a visit, most are not typical tourist destinations, and they are all kid-friendly.
Wirrawilla Rainforest Walk – Toolangi State Forest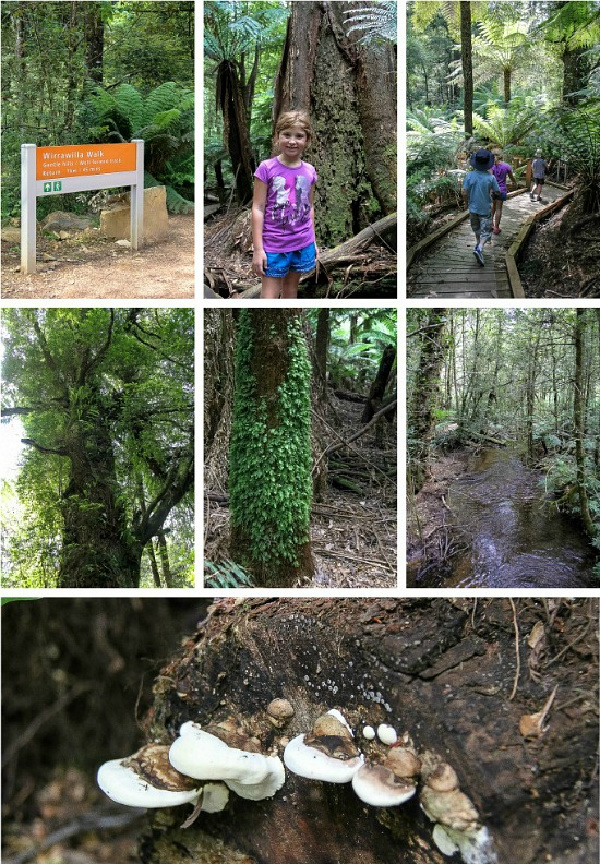 The Wirrawilla Rainforest trail is primarily on a boardwalk through a cool temperate rainforest that winds its way through ferns and mosses, under Myrtle Beech trees and over Sylvia Creek. It's a lovely walk, with just the sounds of the many bird species and the water falling over rocks in the creek. You may get lucky and spot a platypus, unfortunately though we didn't.
There isn't a direct website for the Toolangi State Forest, but if you search for the Wirrawilla Rainforest walk, you will find plenty of information about where it is and other things to do in the area.
Bollygum Park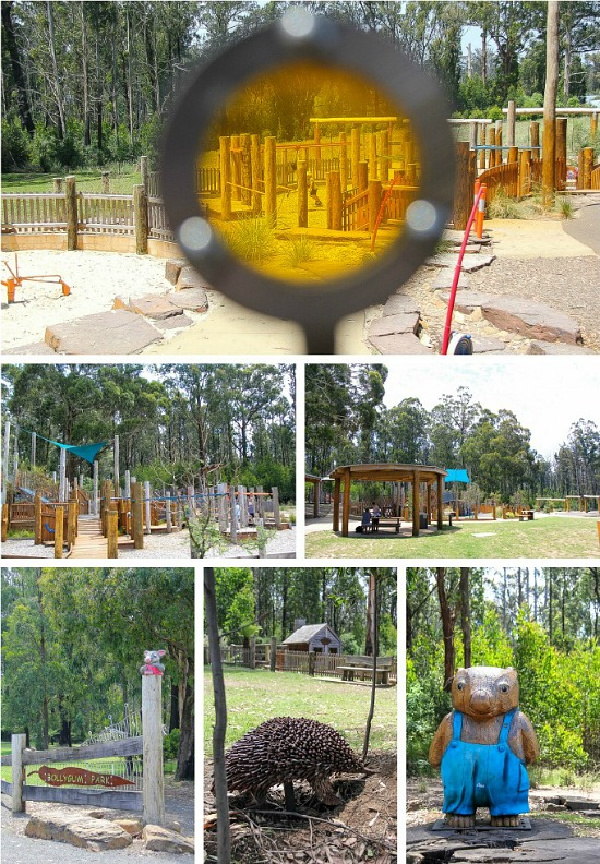 Bollygum Park is a fantastic playground in Kinglake. It's not too far from Wirrawilla Rainforest (above) or from Kinglake National Park (which I previously wrote about). The playground is based on the children's book Bollygum, by the Australian author and illustrator Garry Fleming.
There is a playground, skate park, picnic tables, and bathrooms. A couple of minutes away is a small shopping strip with a fantastic bakery where you can pick up food and drinks for a picnic lunch.
Lilydale Lake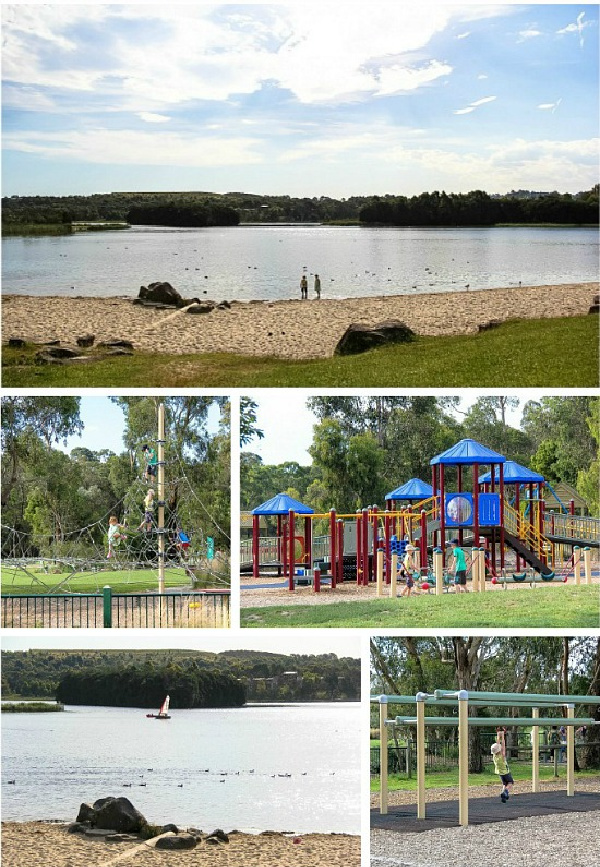 Lilydale Lake has been a favorite spot to take the kids for years. Not only is there a large playground, but also picnic and barbecue areas, and large grassy areas for the kids to run around, fly kites, or kick a ball around. There are also 10 kilometers of trails around the lake area for walking, running, or cycling and a boat ramp for non-powered boats.
Healesville Sanctuary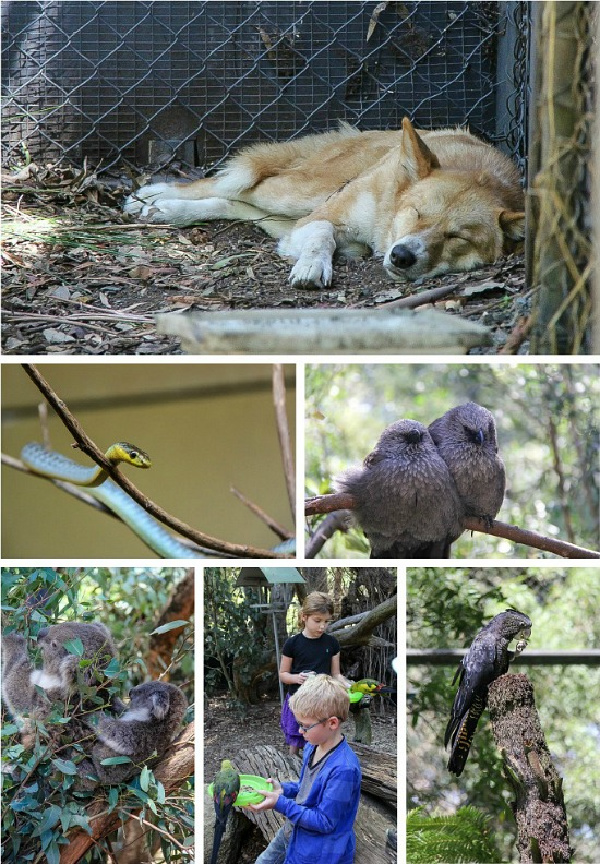 Healesville Sanctuary is another place we love to visit when we are home. This zoo-based conservation organization works tirelessly to fight extinction and heal injured native animals. Allow time during your visit to meet the keepers, visit the wildlife health center, watch the bird show and walk through the aviary where you can feed the birds.
My favorite thing was watching the sweet Apostle Birds (pictured above) inside the walk through aviary. They remained snuggled up together, side-by-side.
Make sure to check out their website for special events before your visit.
Southbank Promenade
Located on the south side of the Yarra River in Melbourne is Southbank.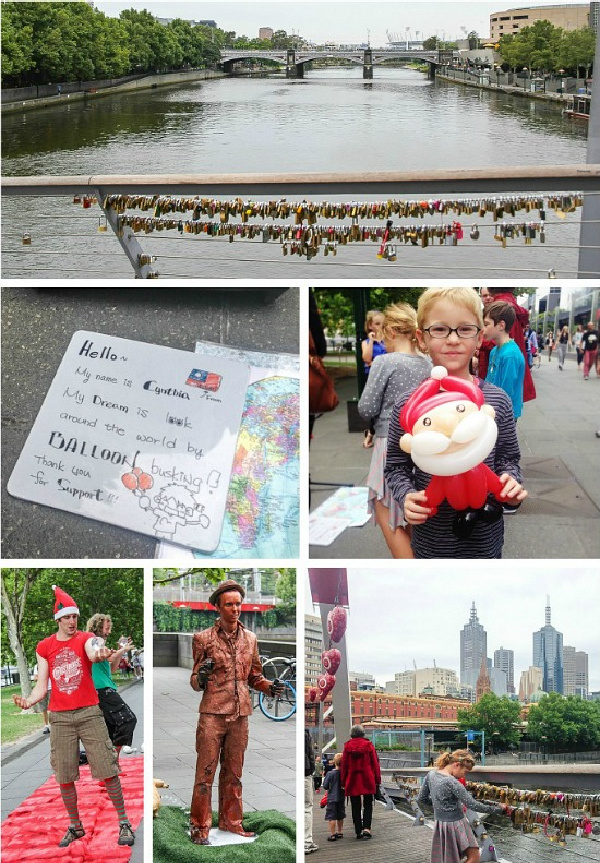 There is so much to do in this area including Crown Entertainment Complex, Southgate shopping and dining, the Concert Hall, Maritime Museum, and so much more.
We actually visited this location over a couple of days. On the first day, we enjoyed lunch at one of the restaurants inside the Crown Entertainment Complex. The kids met Santa and we watched a holiday show before taking a stroll along the Southbank Promenade. We stopped every now and then to watch the many buskers and walked along the bridges to watch the trains on the other side of the Yarra River.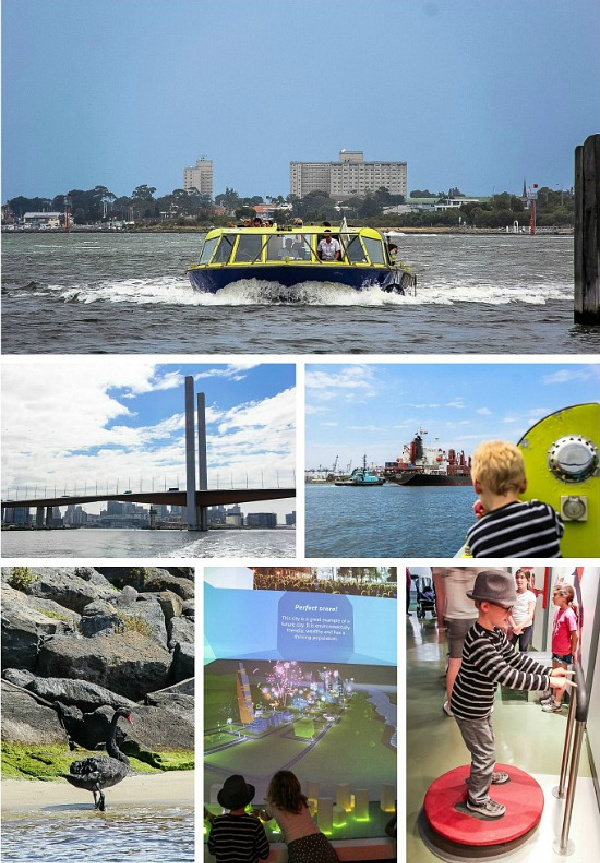 On our second day, we boarded the Williamstown Ferry at the Southbank Promenade by the footbridge and made the journey to Scienceworks. After heading back to Southbank on the ferry, we enjoyed a late lunch at the Southgate food court.