These 'You're One In A Minion' classroom valentines ideas are sure to be a hit. Download our free printable Minion wrapper for your favorite treats.
The past couple of weeks, as we've gotten closer and closer to Valentine's Day, traffic around here has been crazy. Sarah from The Winthrop Chronicles posted super cute Minion Valentine's Day gifts using my Despicable Me push up pop wrappers. They look so great.
This had me wondering what else the wrappers would fit around for last-minute classroom gifts.
I printed one, headed to the grocery store and found that they are the perfect size for raisin boxes too.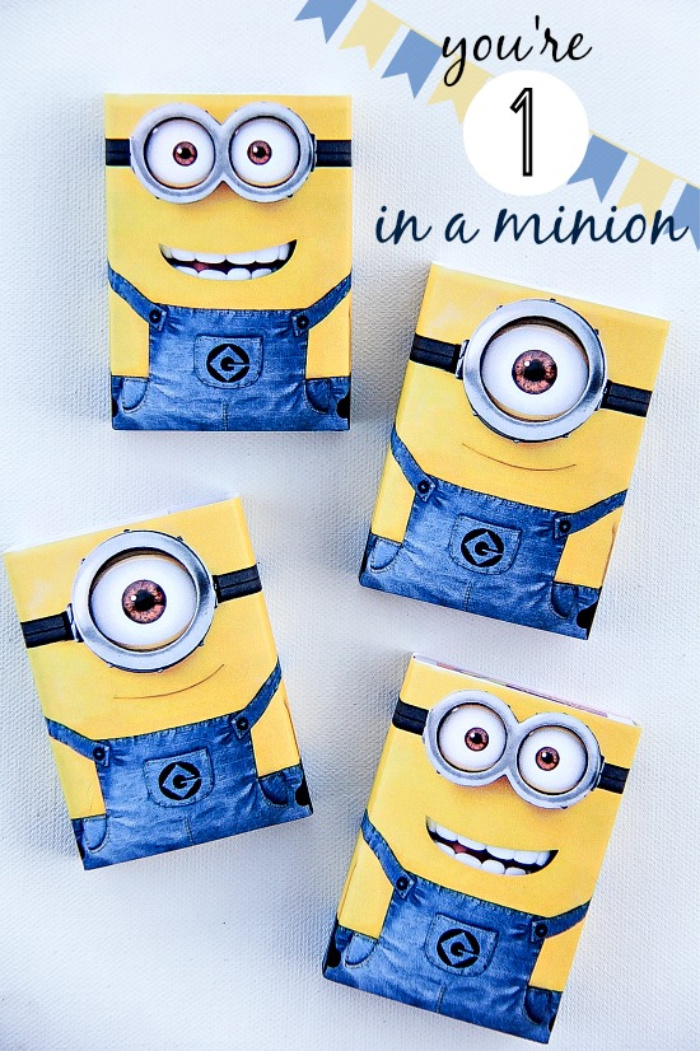 These took just a few minutes to make and Flynn handed them out to his friends at school. I played Happy by Pharrell Williams while I wrapped and glued and they were done in no time at all.
Print the wrappers, cut them out, use a hot glue gun (if you don't want to wait for the glue to dry), and wrap them around the raisin box.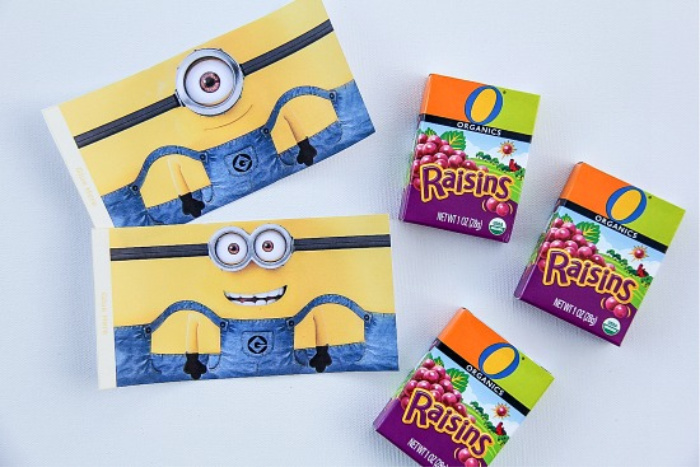 If you still need to make class Valentine's Day gifts, it doesn't get any easier than this.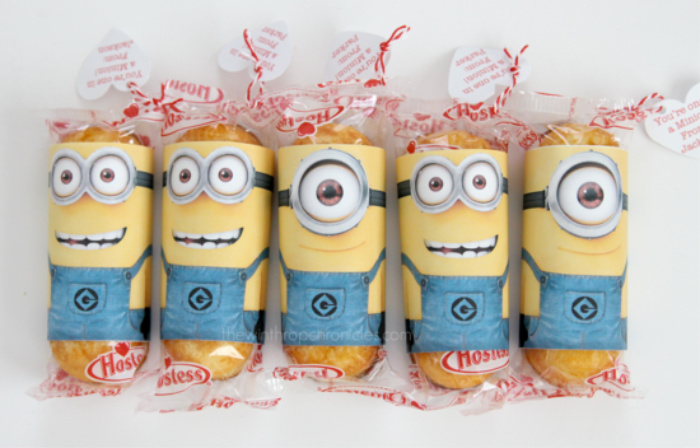 If you want to print these Minion wrappers, just click here.
Note: I noticed some people have been having a little trouble printing them. If you have any problems at all, please email me at blogbytonya AT gmail DOT com and I will send them straight over to you.
Please pin this post for later: