If you love coconut and banana, then you'll want to make this yummy Banana Coconut Shake that is made with Outshine Frozen Fruit Bars.
Disclosure: This recipe was created as part of a sponsored post for Socialstars by Crowdtap. #outshine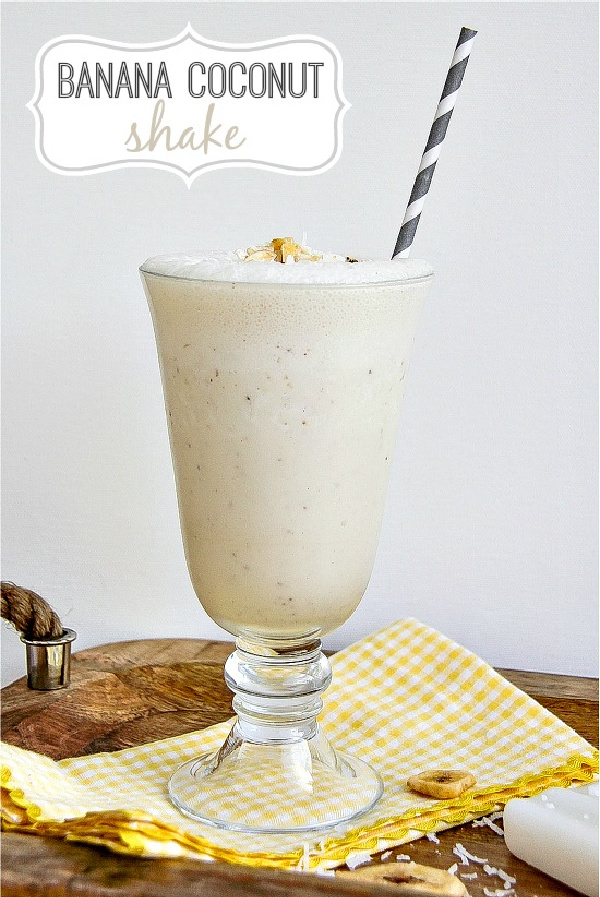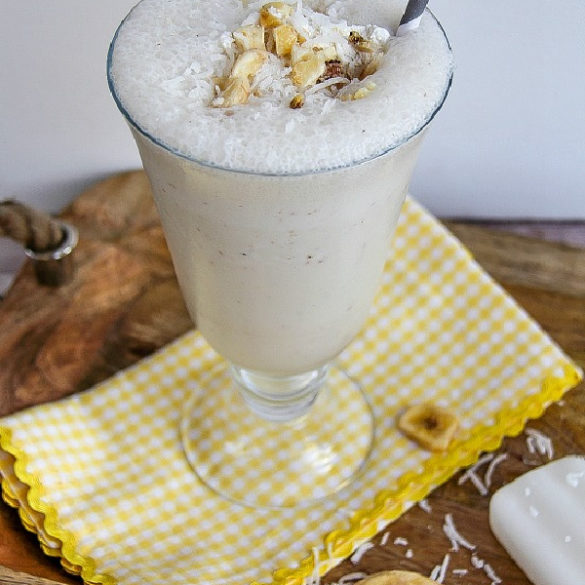 Ingredients
2 Outshine Frozen Fruit Bars - Coconut Waters
1 1/2 cups reduced-fat milk
1 banana
4 scoops vanilla bean ice cream
1 heaped tsp flaxseed meal
1 extra scoop vanilla bean ice cream
toppings: dried bananas (chopped) and sweetened flaked coconut
Instructions
Roughly chop the Outshine Frozen Fruit Bars and place in a blender with the milk, banana, ice cream, and flaxseed meal. Blend until smooth. 
Pour into a glass and top with the extra scoop of ice cream, dried bananas, and flaked coconut.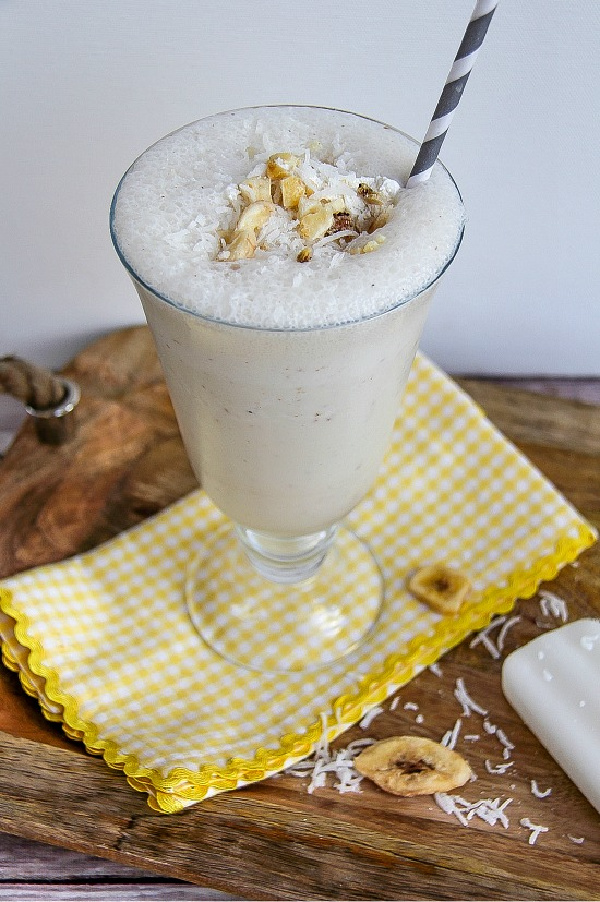 About Outshine fruit bars
Outshine Coconut Waters Frozen Fruit bars have zero fat and contain coconut water combined with banana puree. And they are really yummy. Oh, and there is one with pineapple instead of a banana.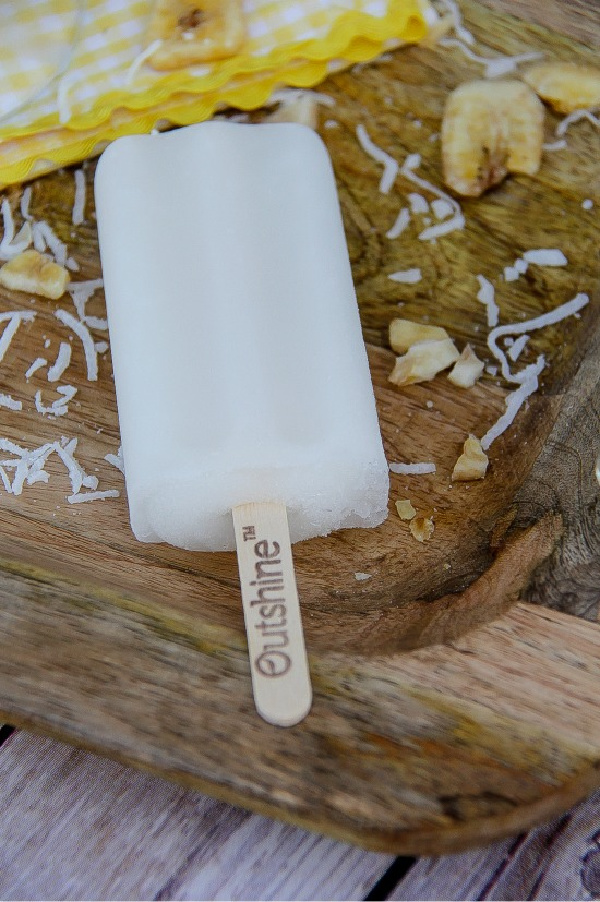 Please pin this post for later: