Handmade photo ornaments are the perfect way to display your favorite family photos over the holiday season, and they make great gifts too.
My holiday photo ornaments have been so popular over the years that I decided to spruce them up a little.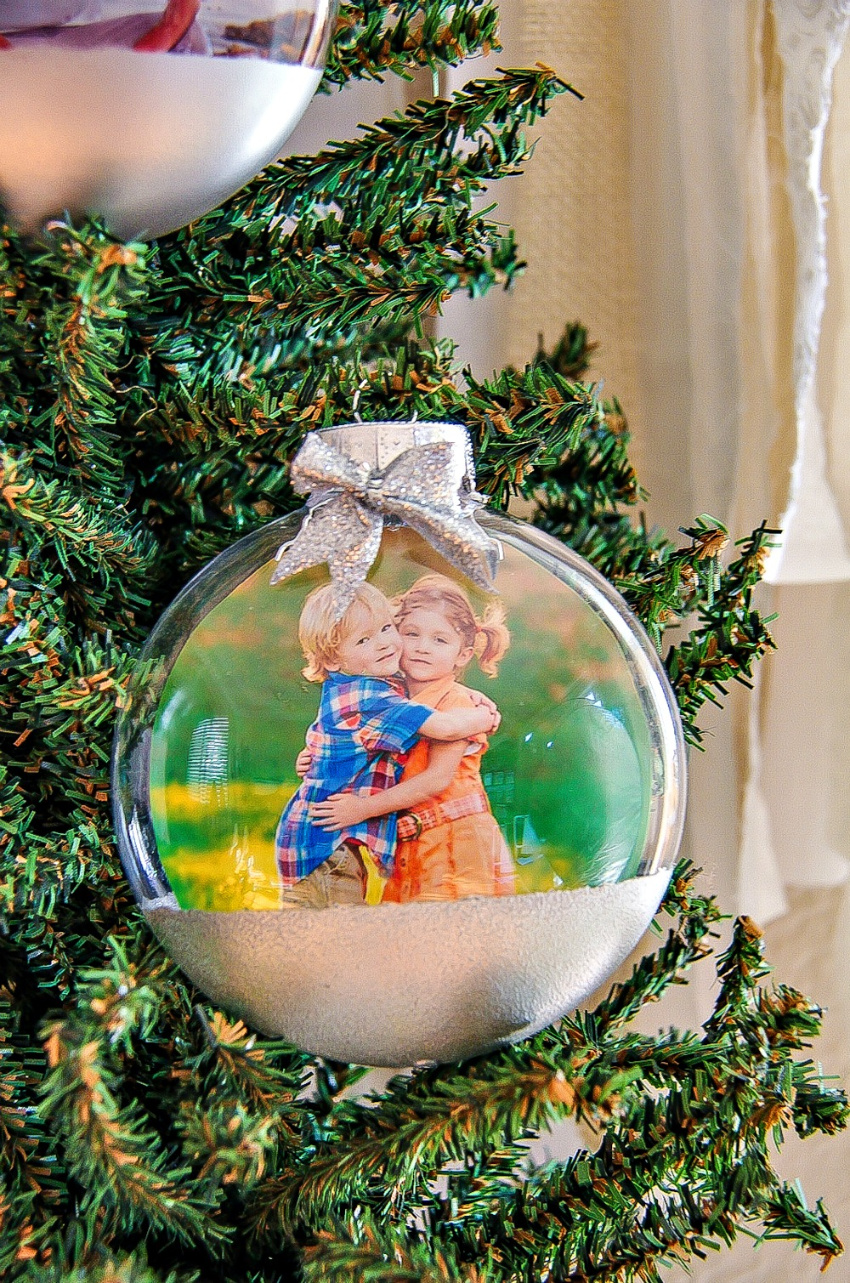 Note: This project was originally created for Hewlett Packard's MyPrintly however that site has been taken offline. You can still find some of the MyPrintly projects on the HP YouTube channel.
These ornaments are the perfect way to display your favorite memories and photographs of your family members over the holiday season. They make great gifts for grandparents too.
What You Need To Make Holiday Photo Ornaments
HP ENVY Photo Printer  7855
HP Advanced Photo Paper 4×6
Clear plastic or glass ornaments
Glass paint, or spray paint (I'll show you both methods)
Painter's tape
Hot glue
Scissors
Ribbon (optional)
How To Make Holiday Photo Ornaments
Print out your favorite photographs using your HP printer and HP photo paper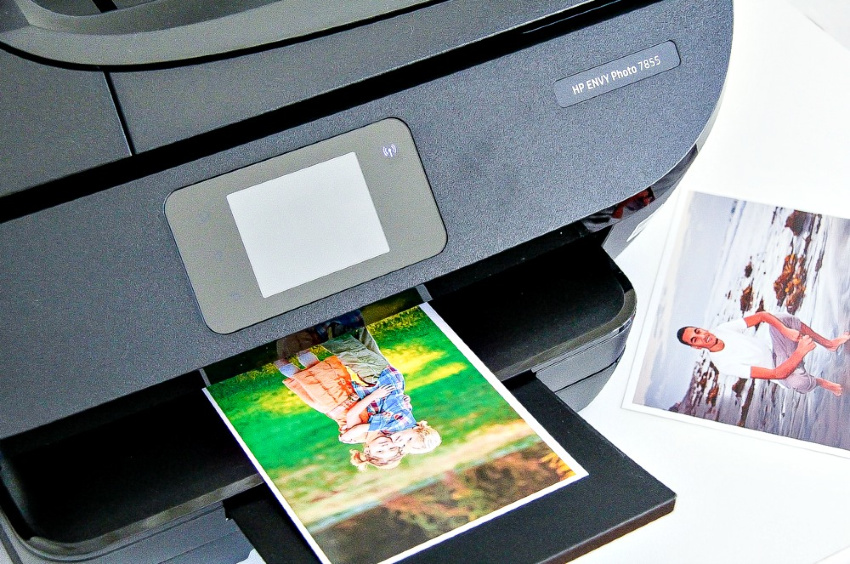 Wrap painter's tape around the ornaments ensuring you leave enough space at the top for the photo to be visible.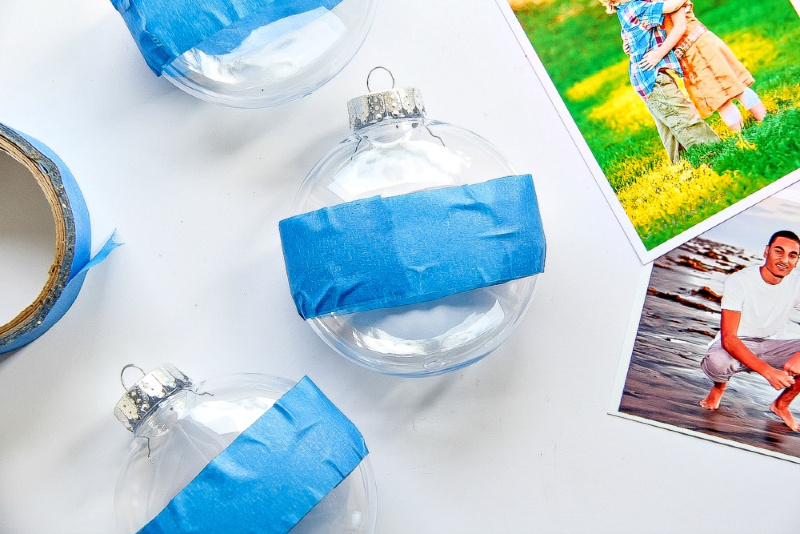 You can paint your ornaments using either of these methods. a/ dab glass paint onto the ornaments, you will need to do roughly 3 coats and these can take up to 21 days to air dry, but will be touch dry in a couple of hours. b/ spray paint works just as well and you can use a metallic or glitter based paint, this isn't as long wearing as the glass paint. You can view the video below for the spray paint method. As you can see below the metallic spray paint leaves a shiny, more event finish, but the glass paint when layered gives a really cool frosted look.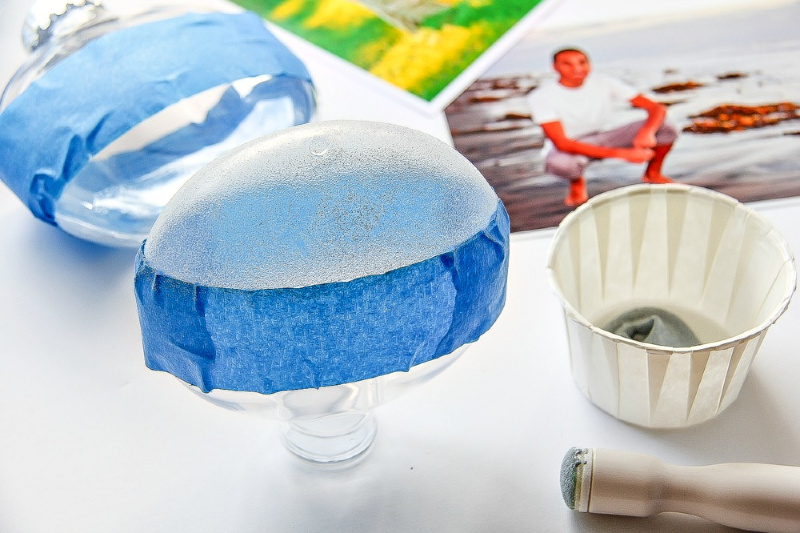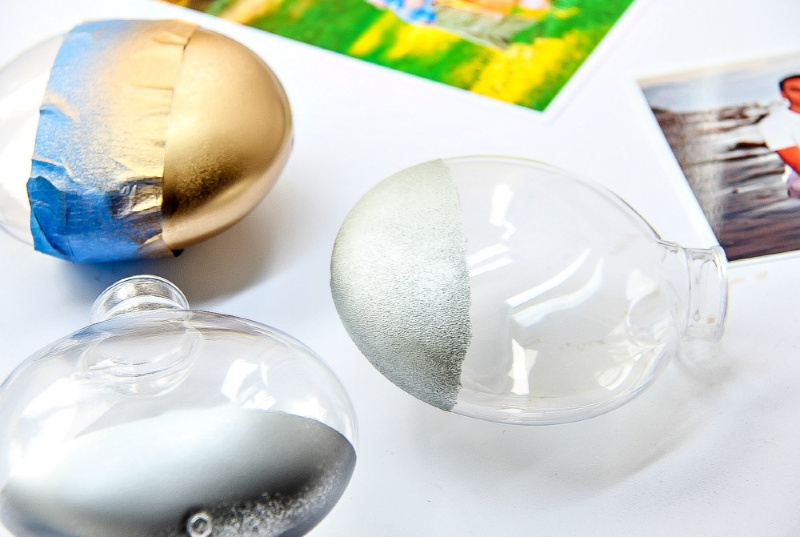 Cut your photo into a round shape a little smaller than the shape of the ornament. Roll it with the photo on the outside and slide it through the opening of the ornament. Use a skewer, pencil, or paint brush to flatten it once inside, and then using a little hot glue on the top back side of the photo attach it to the inside of the back of the ornament. You can view the step-by-step details on doing this on the video below.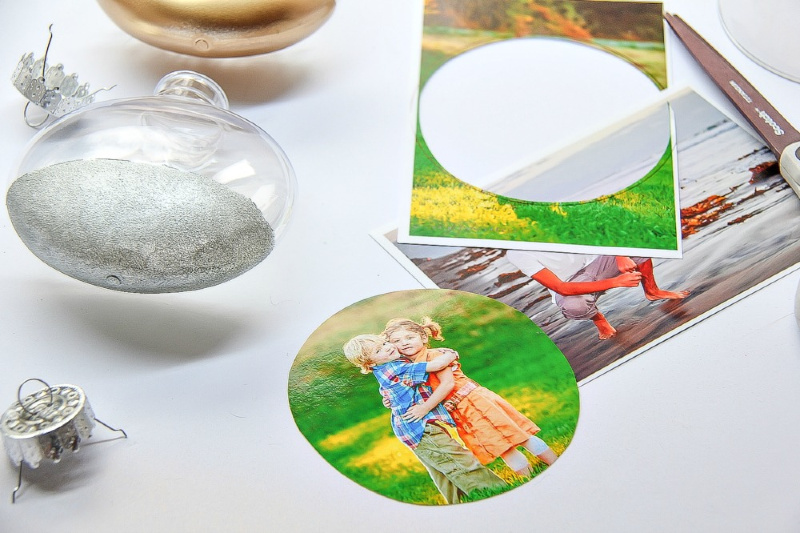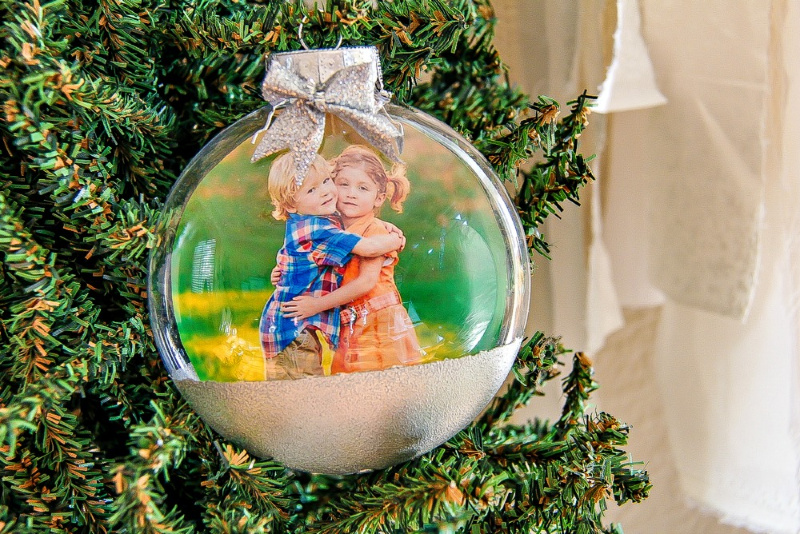 Please pin this project for later: