This gluten-free cheese and cracker grazing platter is perfect for entertaining at home, movie nights, and date nights.
Disclosure: I was selected for this opportunity as a member of Clever Girls and the content and opinions expressed here are all my own.
The kids had head colds the past few days. On Friday I received the request for soup for dinner; tomato for him and chicken noodle for her. They needed comfort food, something warm and soothing.
Saturday I suggested I put together a charcuterie board for dinner that we could enjoy while lazing on the couch.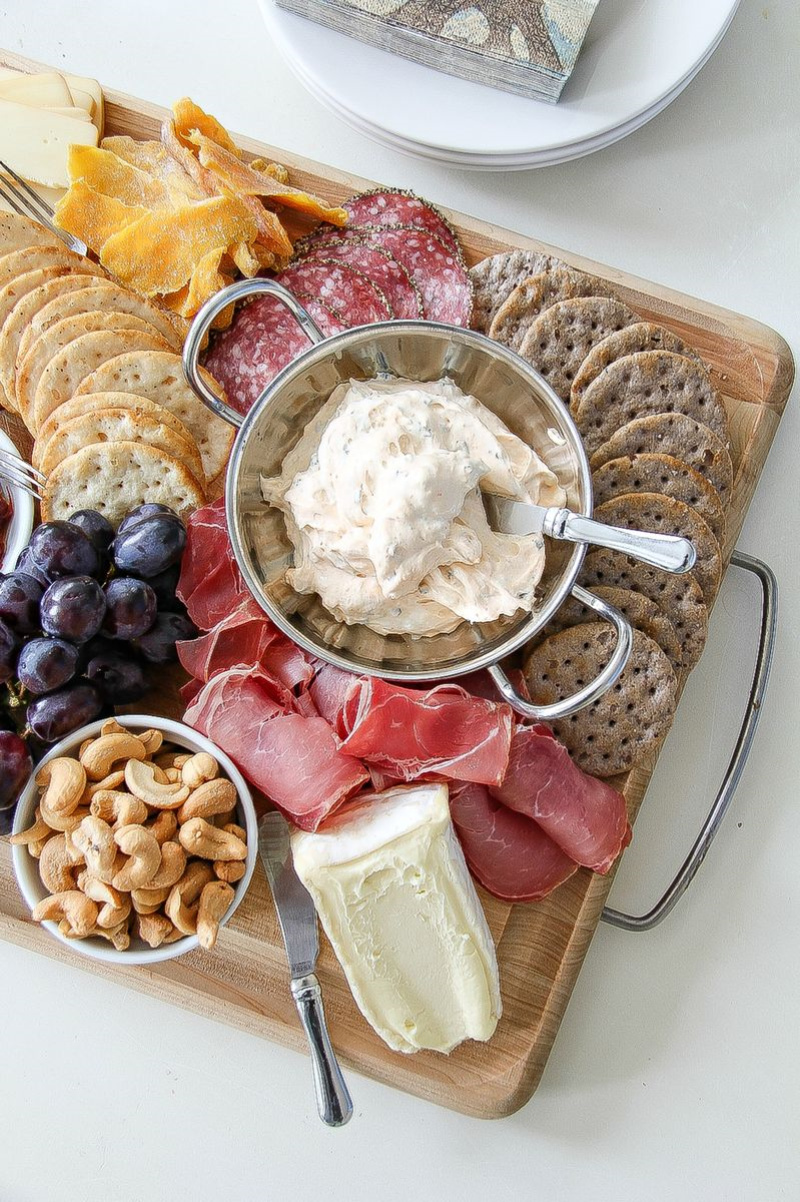 Finger foods and platters are some of their favorite things. After school, I often make them a Bento box style snack or a plate of snacks. They love our Sunday brunch which is full of assorted foods to try from fruit to pastries and hot dishes. And, when Marisol and I do our nails together we make a plate of finger foods to enjoy while we watch a movie so it feels a little like we are at the spa.
When I make these trays, whether for home entertaining or just for us to enjoy it's important to ensure you add items that everyone will love and also take food allergies into consideration.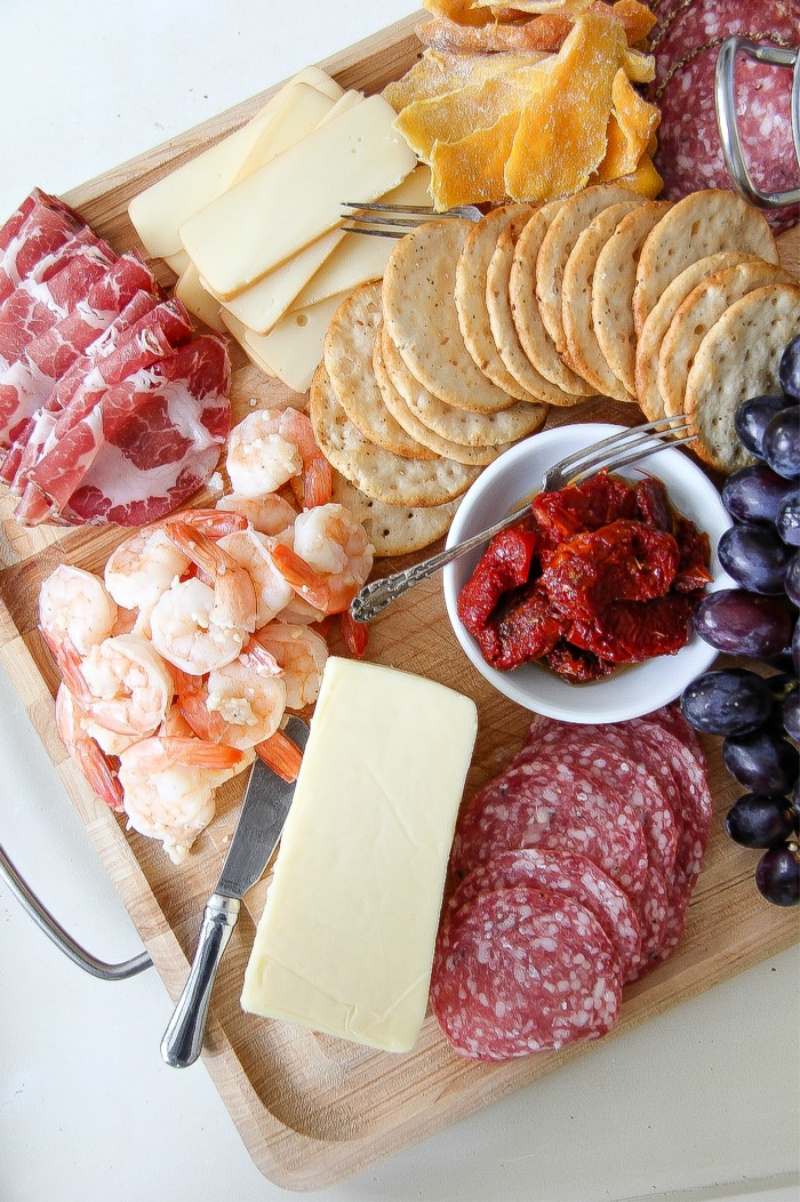 What to put on a gluten-free grazing board
Assorted deli meats – Prosciutto, Coppa, Italian dry salami, and Dry salami with black pepper
Assorted cheeses – Brie, Gruyere, and Havarti
Breton gluten-free black bean with onion and garlic crackers
Breton gluten-free white bean with salt and pepper crackers
Black grapes
Sun-dried tomatoes
Dried mango
Cashews
Shrimp
The shrimp is quick and easy to prepare. It was fully cooked when I purchased it, but I threw it into a pan with a tsp of crushed garlic and a tablespoon of lemon juice to give it a little flavor.
Shrimp pairs perfectly with my homemade cream cheese spread on crackers or baguette slices.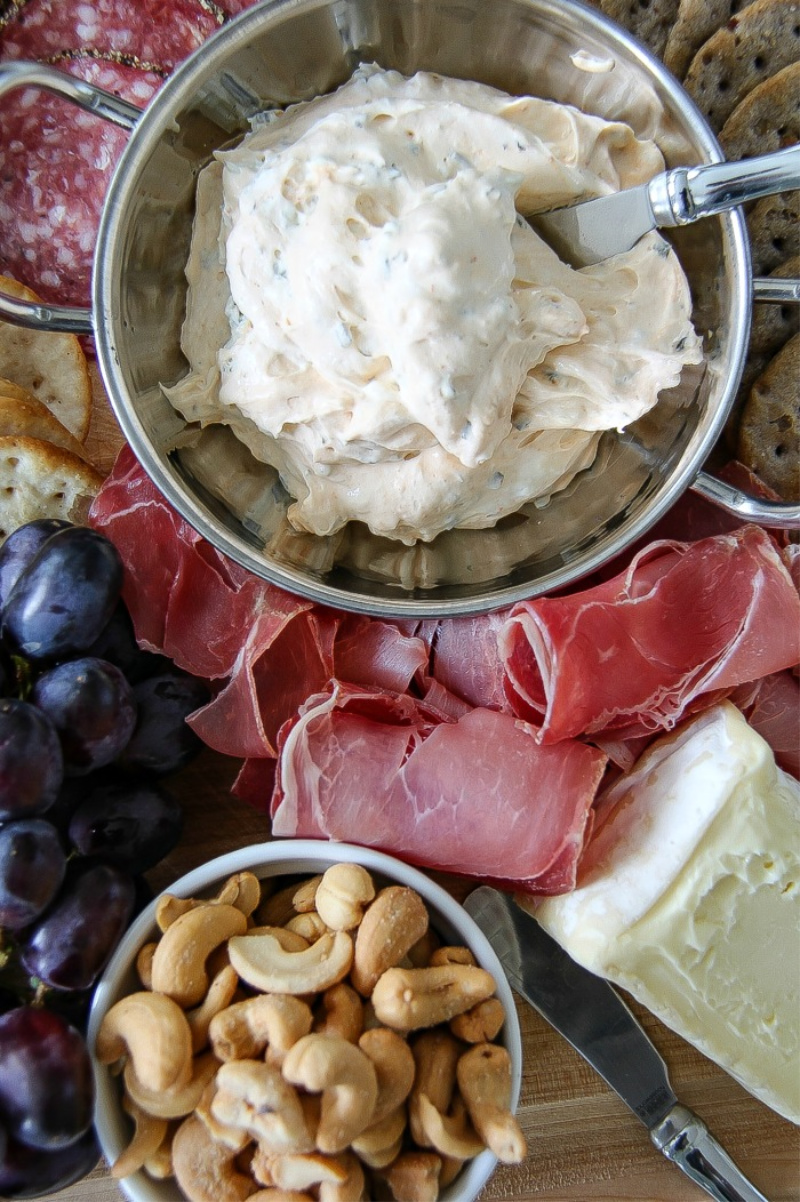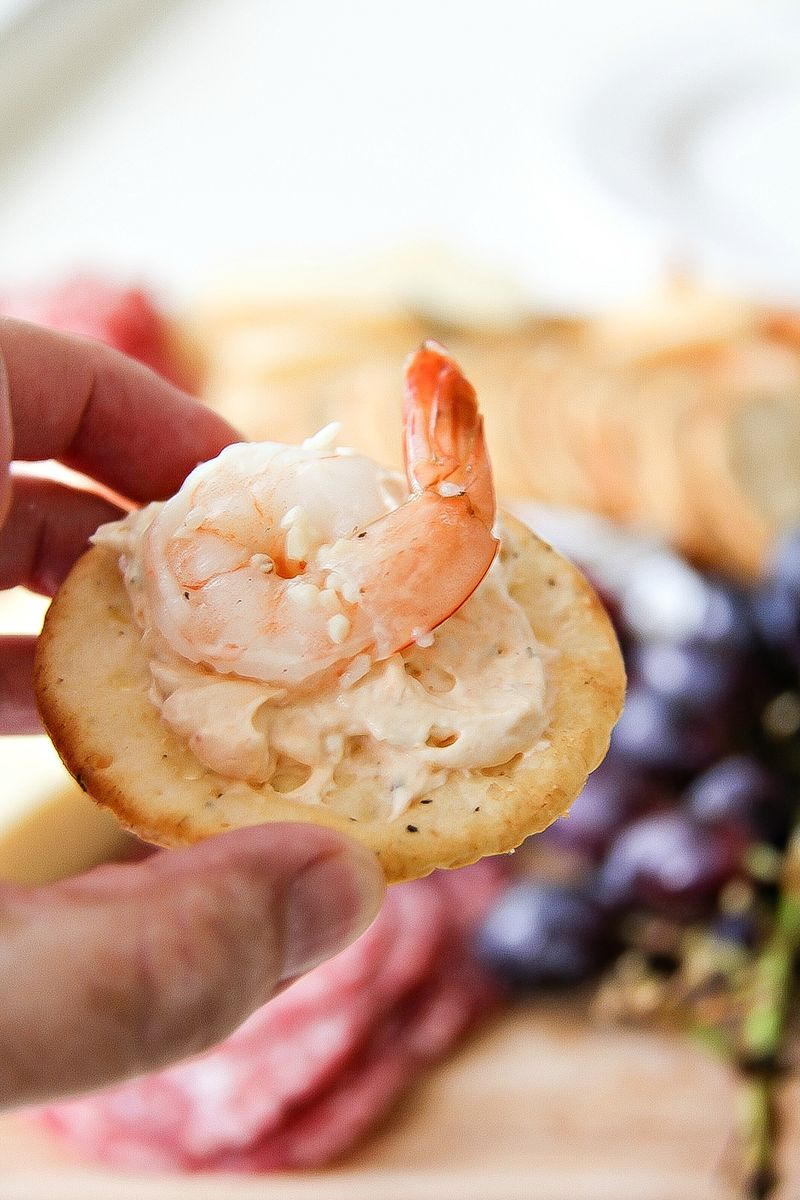 Although the kids don't eat everything on this plate, I always make sure to have some of their favorite things. They both love the white bean gluten-free crackers with cheese, especially Flynn who is on a gluten-free diet. Marisol loves dried mango, grapes, and cashews and Flynn loves shrimp and grapes. I can't get either one to try sundried tomatoes yet but I'm working on it.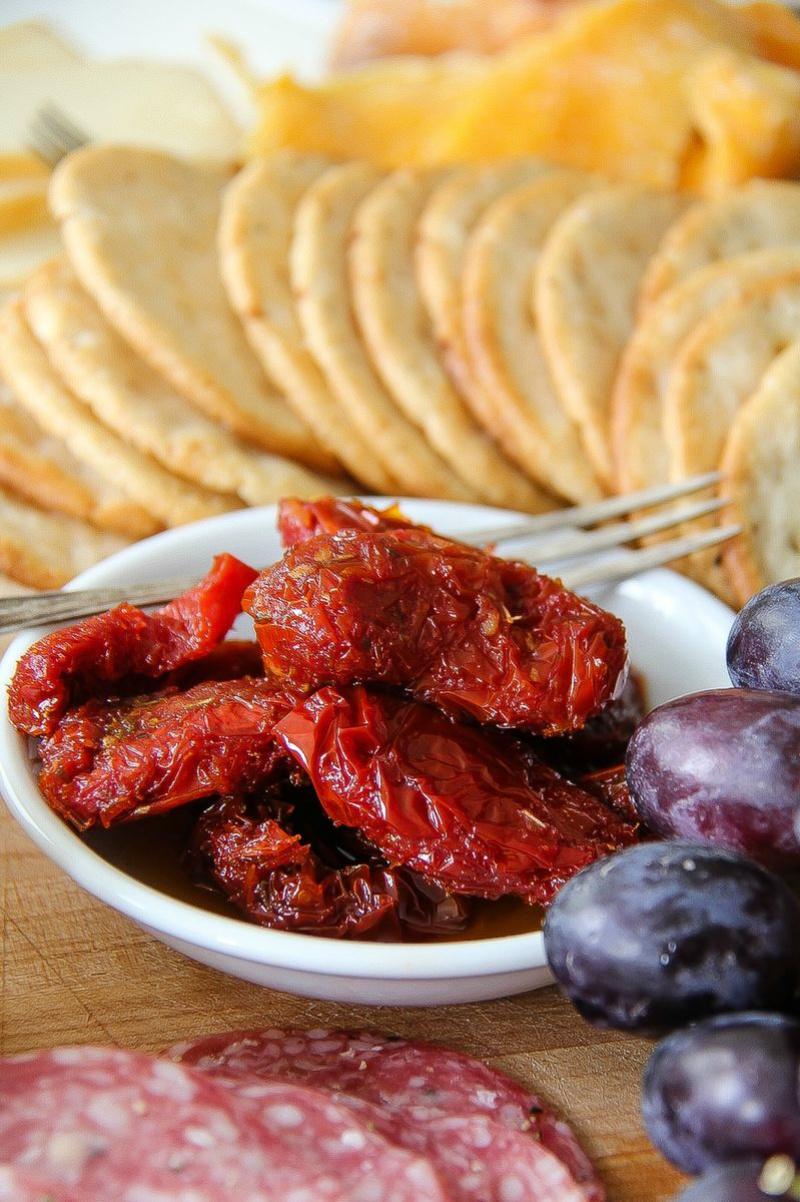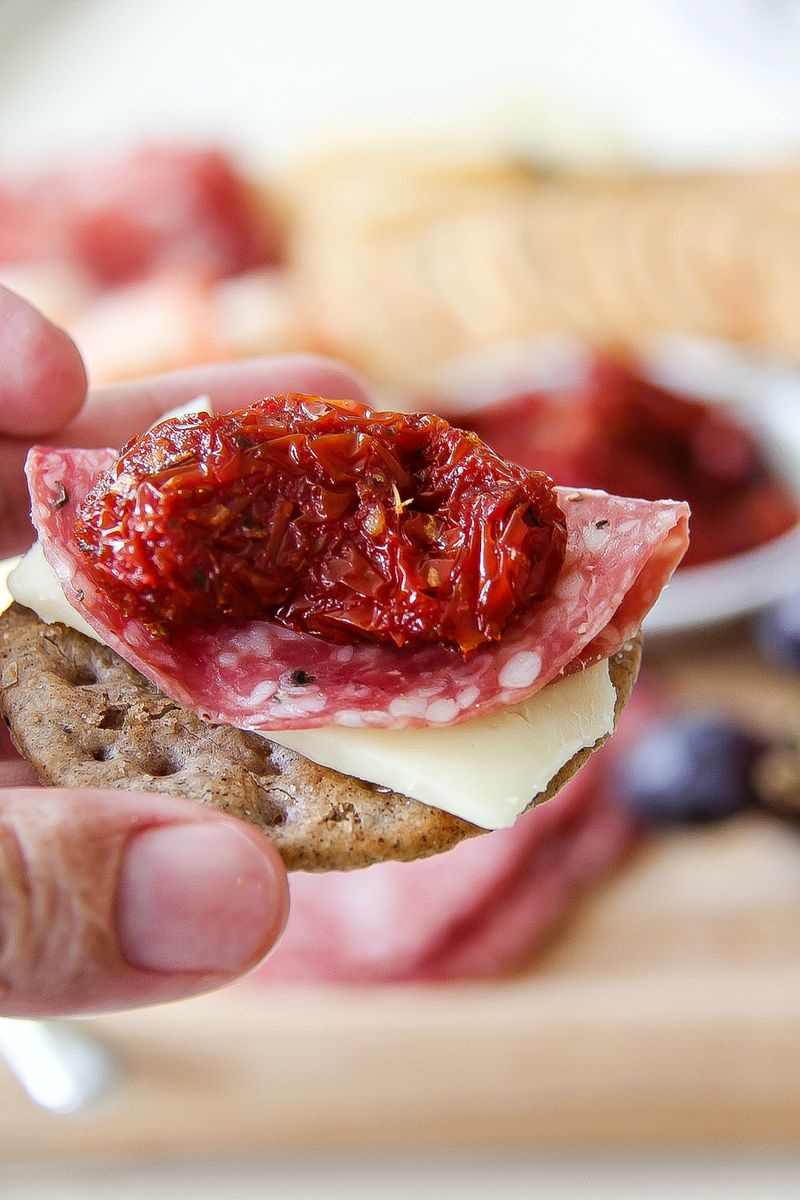 What are your favorite items to add to a cheese platter?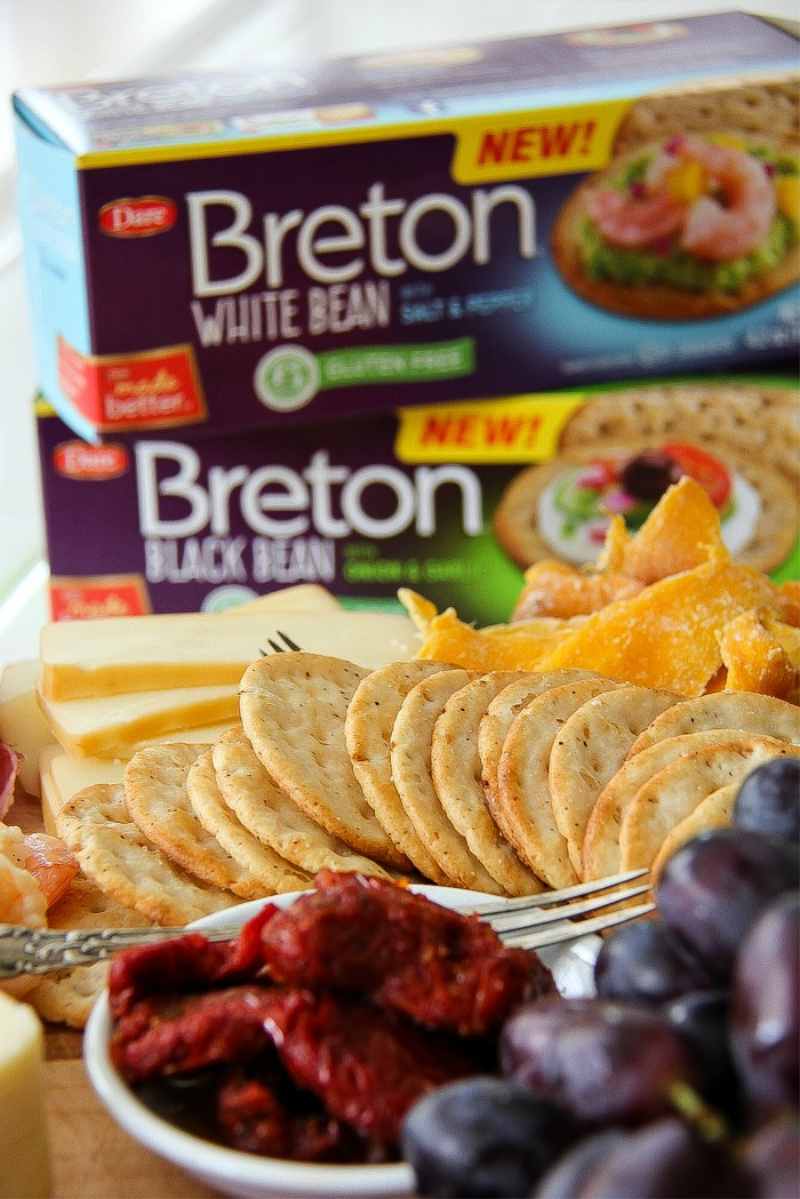 About Breton Gluten-Free Crackers
BRETON GLUTEN-FREE HERB & GARLIC – Gluten free with the tender-crisp texture and wholesome taste of the original Breton. Bursting with herb and garlic flavor, it can be savored on its own, or with delicious toppings, for a nutritious snack your family will love.
BRETON GLUTEN-FREE ORIGINAL WITH FLAX — Gluten free with the tender-crisp texture and wholesome taste of the original Breton. Made with arrowroot flour and green lentil flour, they're so delicious you'll find it hard to believe they're gluten-free!
BRETON BLACK BEAN WITH ONION AND GARLIC AND BRETON WHITE BEAN WITH SALT AND PEPPER CRACKERS — Beans are the main ingredients and listed first on the nutritional label. Each serving contains two grams of fiber and two grams of protein. These new crackers are also low in saturated fat, contain no artificial colors or flavors, no cholesterol and are trans-fat free.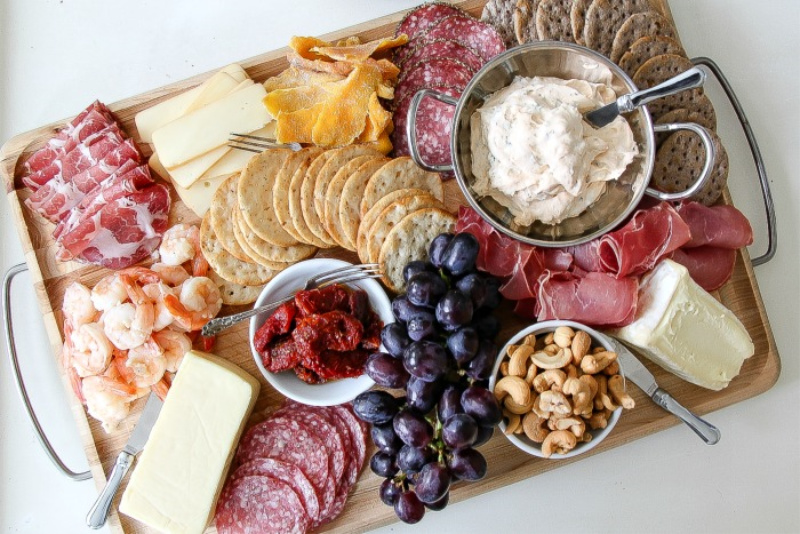 All Breton Crackers are certified gluten-free by the National Foundation for Celiac Awareness Gluten-Free Certification Program.
Check out our gluten-free grazing board for kids to see even more ideas of items to put on your next grazing platter.
Please pin this post for later: