Need a quick and easy spread to include on a grazing board? Try this two-ingredient cream cheese and chive spread that has a sriracha kick.
You all know about my love of grazing boards by now. I've been making them for years for everything from home entertaining to movie night with the kids and lunchtime dates at home with Mike. Grazing boards are perfect for holidays, breakfast, brunch, lunch, dinner, dessert, and parties too.
Most of what I include on these boards is store-bought but I often like to include a little something homemade that's quick and easy to whip up. This two-ingredient cream cheese and chive spread is the perfect addition to a grazing board.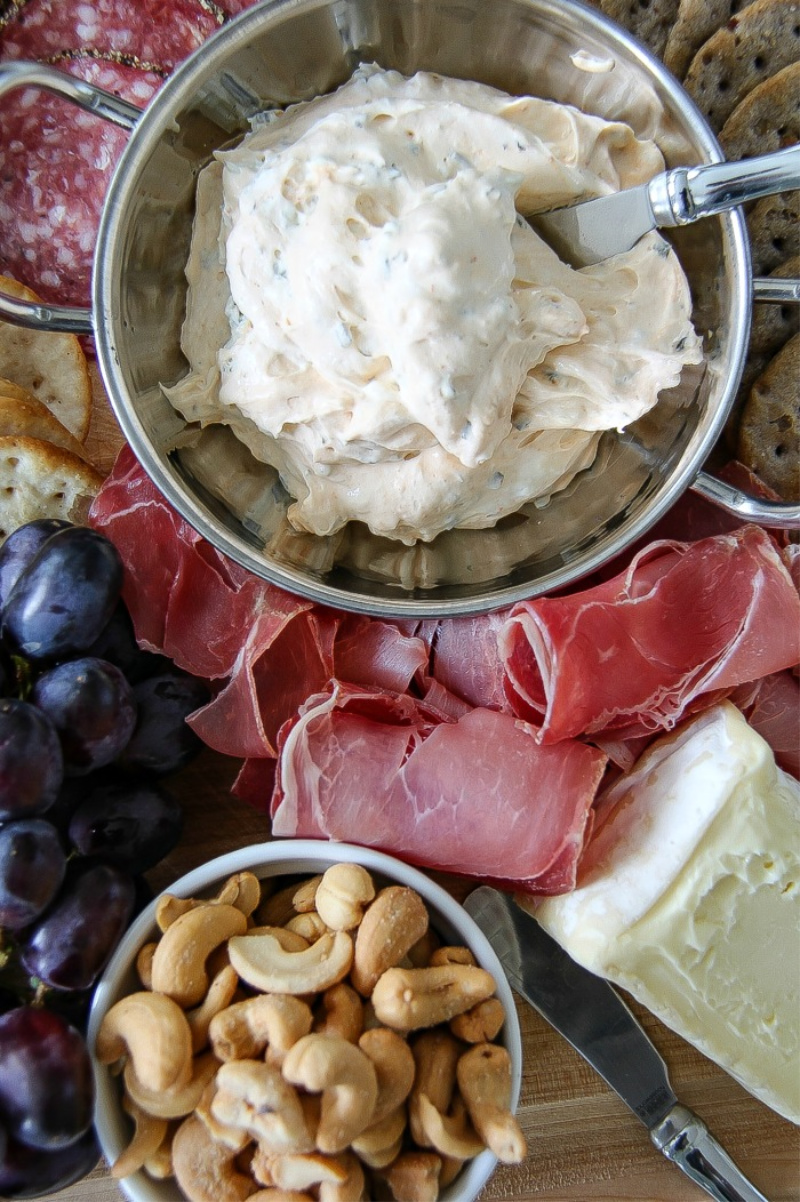 I used a tub of cream cheese with chives to make this recipe, but you can use a regular plain tub of cream cheese instead. Simply finely chop about one tablespoon of fresh chives and mix it in, making it a three-ingredient recipe instead.
Cream cheese spread recipe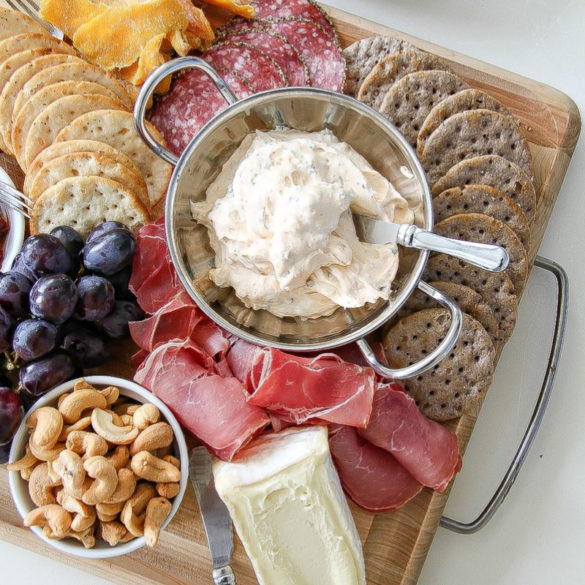 Ingredients
1 tub of Cream cheese with chives (alternatively, plain cream cheese with 1 tbs freshly chopped chives)
1 tbs Sriracha sauce
Instructions
Add the Sriracha to the tub of cream cheese with chives.
Combine until the Sriracha is completely mixed in, and then spoon the mixture into a serving dish.
It's really that quick and easy. Now I want to plant chives at home so I always have them on hand because our refrigerator is always stocked with plain cream cheese for bagels.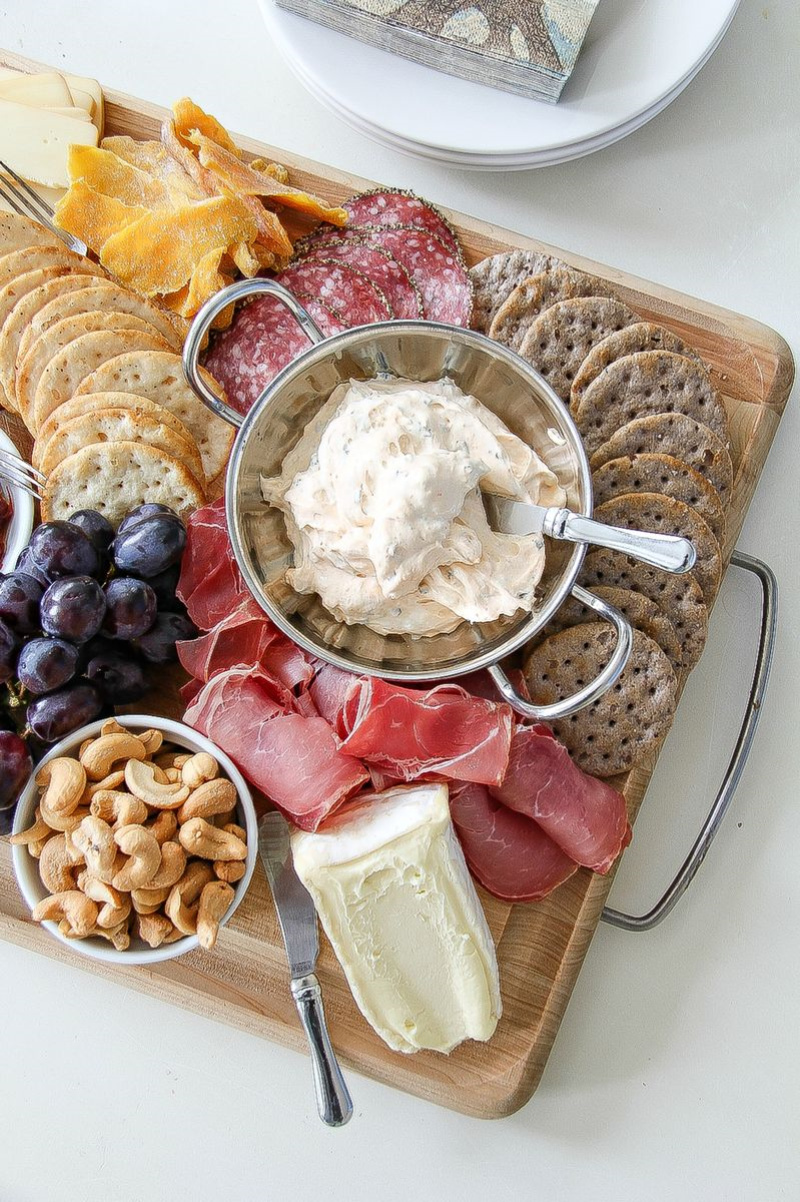 This delicious cream cheese spread pairs perfectly with cooked shrimp on crackers.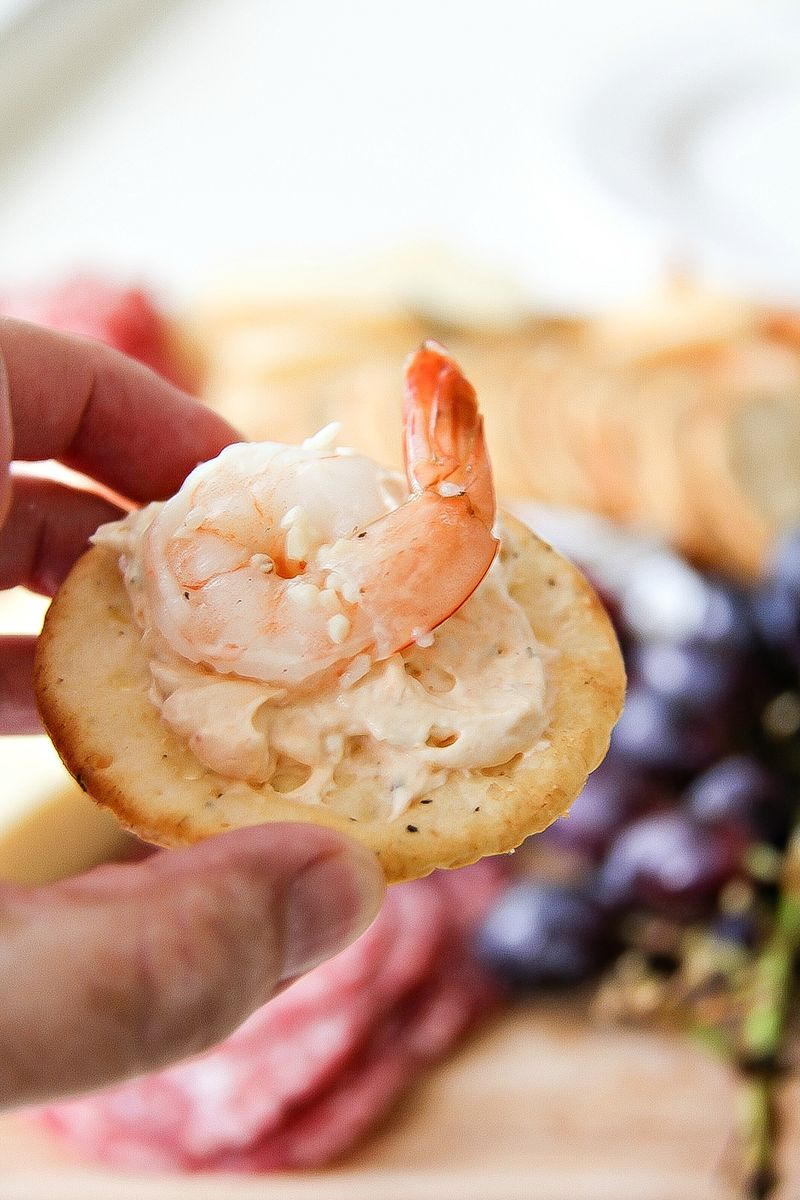 You can see everything we included on this gluten-free grazing board here.
Are you looking for more delicious cream cheese recipes that you can include on a grazing board? You need to check out these:
Please pin this post for later: