Create a delicious 'gourmet' gluten-free grazing board that kids will love for play dates and entertaining their friends at home.
Disclosure: This post was sponsored by Blue Diamond® as part of an Influencer Activation and all opinions expressed in my post are my own.
At the beginning of summer break, I promised my daughter and her friend that I would take them to a local cheese shop to sample a variety of cheese (they LOVE cheese and even have a cheese-focused Instagram page). I ordered a tray of food that we could all share that included crackers, cheese, meats, fruit, condiments, and assorted gourmet snacks. We sat outside on the patio, the kids tried new foods, and we played countless rounds of UNO. It was fantastic, and they discovered new foods that they actually really loved … my daughter has been eating fig jam like it's candy ever since.
This has meant that we've been able to kick up our entertaining at home when their friends come over … unfortunately, it also means that they'll now be diving into the snack trays that Mike and I make all the time too and we will now have to share.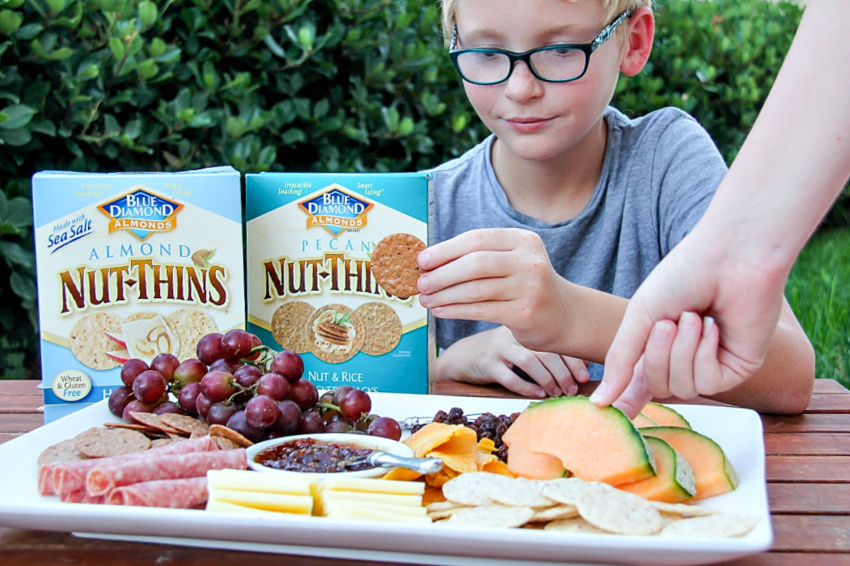 I have to admit, I kept stealing snacks from this tray that I made them though, it was all so yummy, and all of the things I love too.
Here is what you need to create a gluten-free snack tray for kids, or at least what I used. Create your own with your kids' favorite snacks!
Gluten-free grazing board ingredients
Blue Diamond® Nut-Thins Hint of Sea Salt
Blue Diamond® Pecan Nut-Thins
Cheese – I put out a honey goat cheese and a white cheddar
Deli meats – salami and turkey are a favorite here
Dried fruit – mango and raisins
Fresh fruit – cantaloupe and red grapes
Condiments – fig jam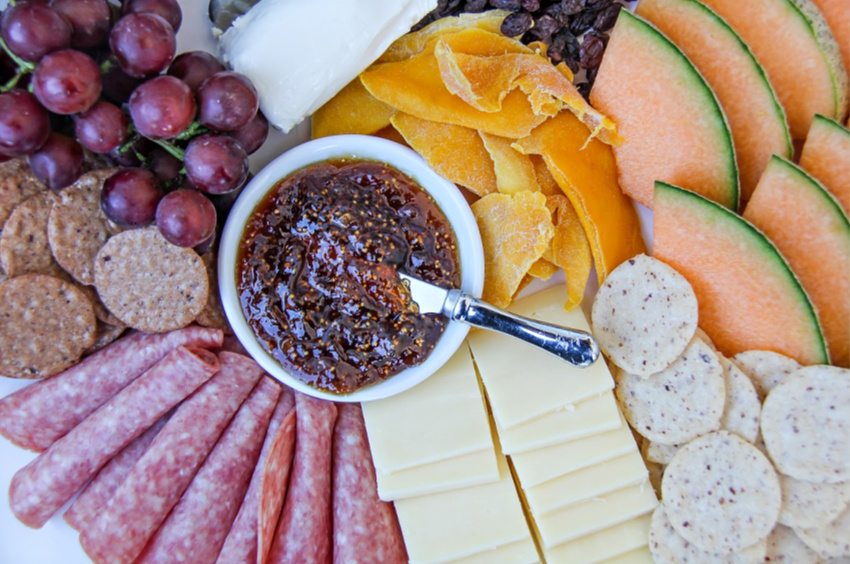 This might be a gluten-free snack tray, but believe me, everyone will love it. I think my daughter eats Blue Diamond Nut-Thins more than my son (and he's the one who is gluten-free).
You should never have to compromise when it comes to snacking! Blue Diamond Nut-Thins can satisfy snack cravings by offering a wide range of cracker flavors that you can feel good about! They are made with no artificial flavors or colors, are wheat and gluten-free, and are made with real California Almonds.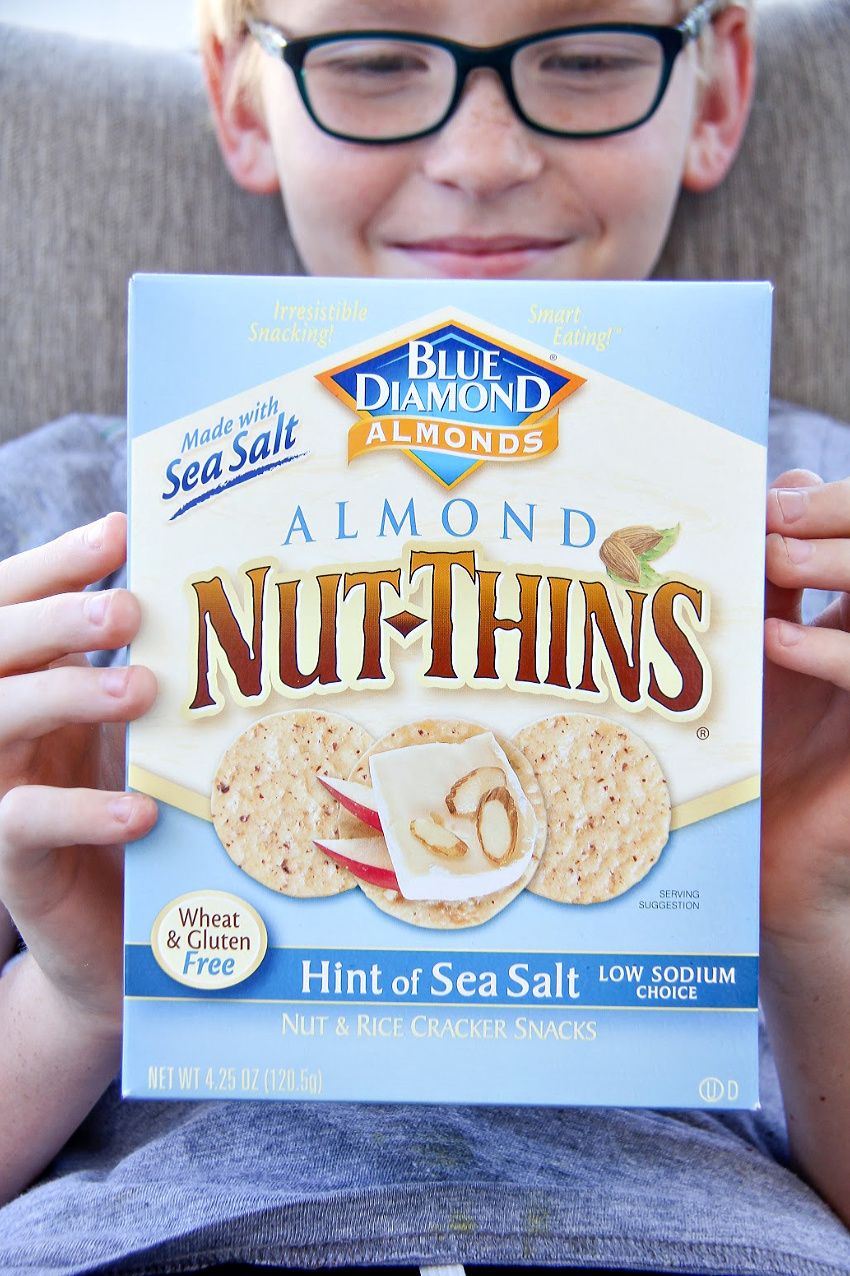 What are your favorite snacks for kids that could be put out on a 'gourmet' snack tray like this one?
Have you tried Blue Diamond Nut-Thins? If so, which are your favorite flavors? Personally, I like the Pecan, but the kids prefer the Hint of Sea Salt and Original Almond which we can purchase from our local Walmart, Albertson's, and Target stores.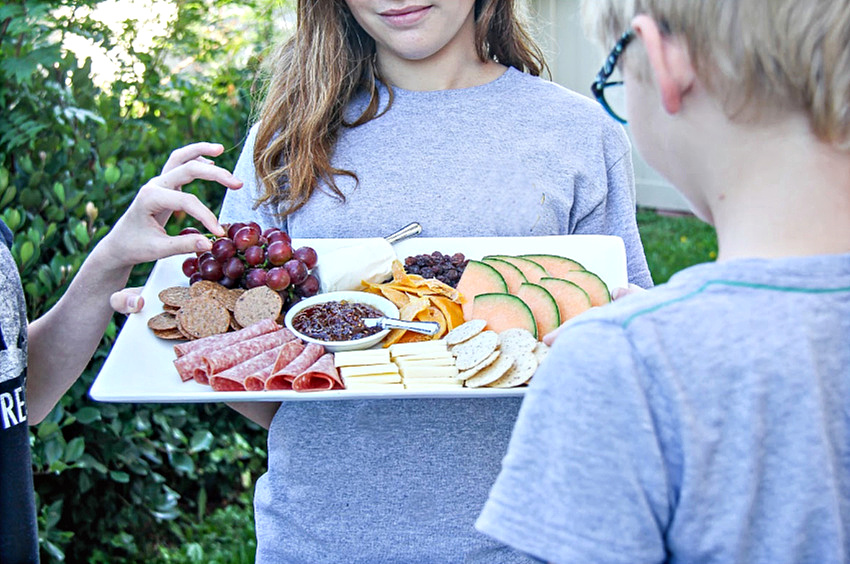 Looking for more gluten-free food that could be included in your grazing board? Check out these:
Please pin this post for later: