These cute turkey treats are perfect for kids. They are perfect for Thanksgiving parties, sleepovers, and play dates with their friends.
If you are looking for cute turkey treats this Thanksgiving, then this round-up is perfect for you.
Cute turkey treats
This collection of yummy turkey treats are perfect for Thanksgiving parties, school parties, cookie or cupcake decorating parties, and for gift giving this Thanksgiving. Plus, kids are going to have so much fun making them too.
Turkey treat jars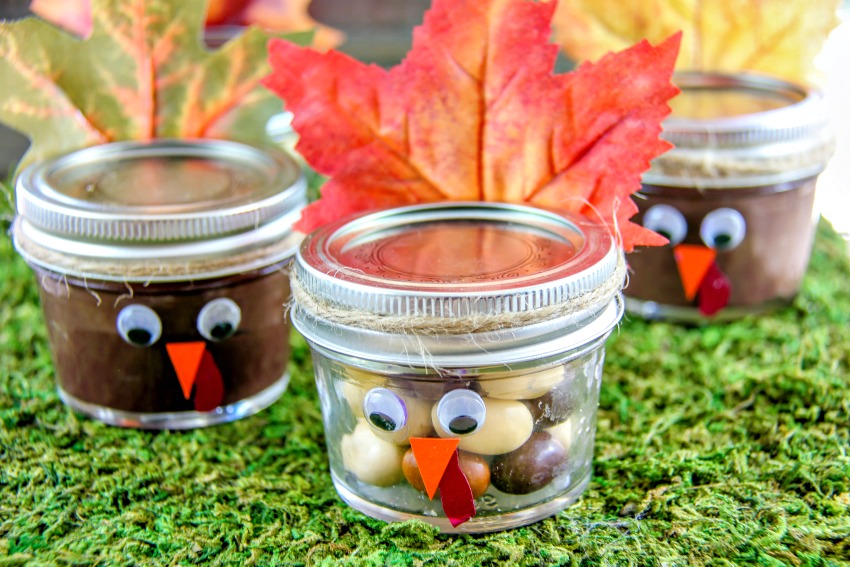 Whether you fill these turkey jars with pudding, candy, or your kid's favorite treat they will be loved by everyone. You can find my instructions to make your own at Lady and the Blog.
Conecake turkeys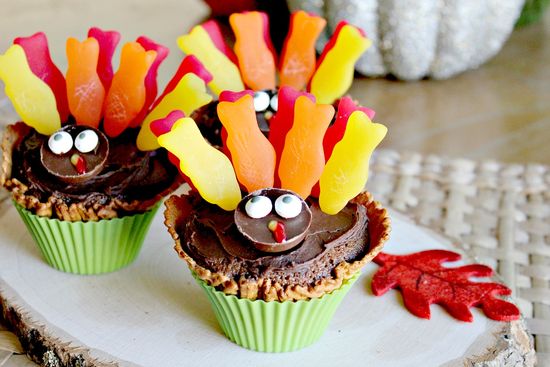 These yummy turkey conecakes are the perfect addition to your Thanksgiving and fall celebrations. Kids will love to help make them too. You could also use candy corn for the tail feathers if your kids don't like Swedish Fish.
Gluten-free turkey cookies
These gluten-free turkey cookies are made using leftover Halloween candy. You don't need any special frosting or decorating skills to make these fun cookies. You can find my instructions to make these at The Centsible Life.
Oreo turkeys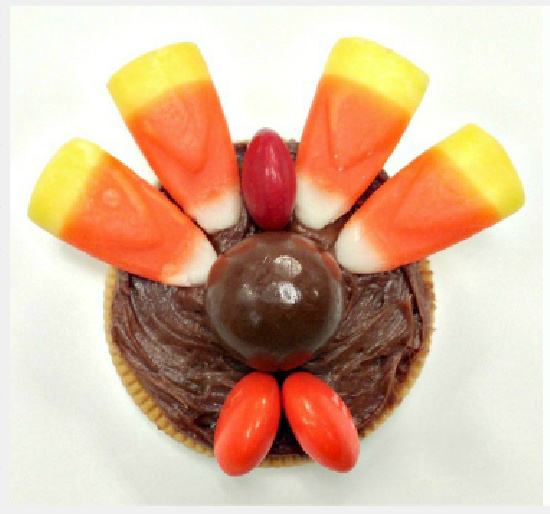 We made these Oreo turkeys during a Thanksgiving celebration at school. They are so easy for the kids to make, and a delicious treat for them to enjoy too.
Turkey treat ornaments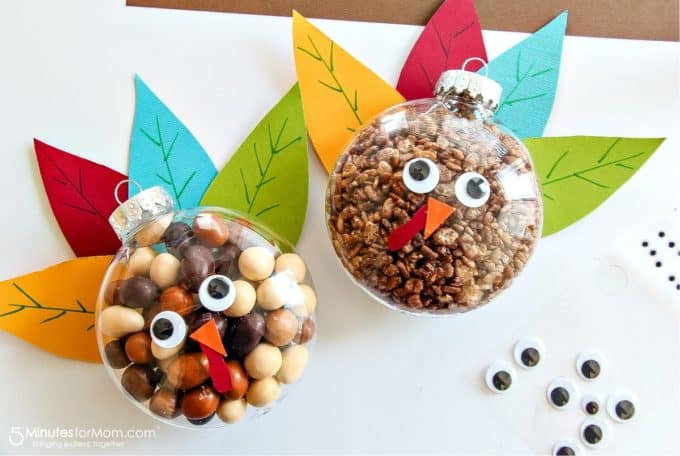 Fill these turkey ornaments with everything from your kids favorite breakfast cereal, to yummy treats for them to enjoy after Thanksgiving dinner. You can find my instructions to make your own at 5 Minutes for Mom.
Turkey juice box craft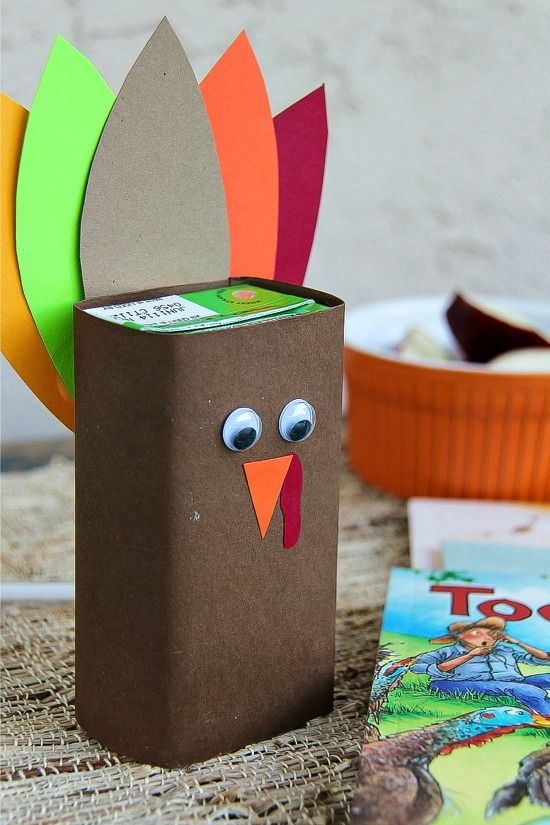 We've got a lot of food in this round-up, but I think the kids need a fun drink too. They will love this juice box turkey craft. These are perfect for the Thanksgiving table or a fall party.
Healthy turkey snacks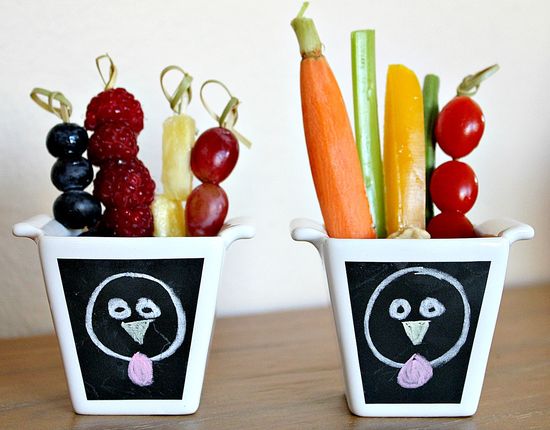 Let's not fill the kids completely with sugar and unhealthy treats this year. Here is a healthy turkey snack that they will love. Make sure to include some of their favorite fruits and vegetables using skewers.
Turkey cupcakes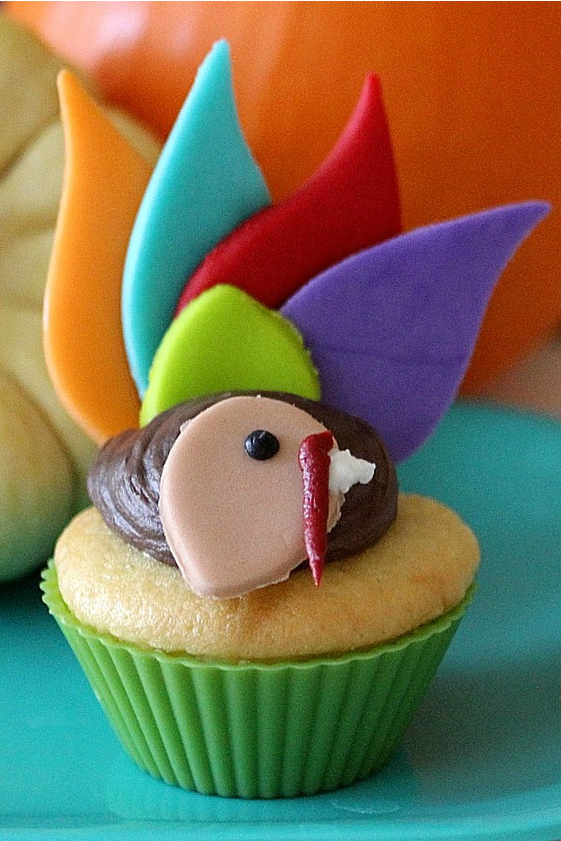 These turkey cupcakes are fun, colorful, and delicious. They are perfect the perfect Thanksgiving dessert for kids, or put a tray of them out for your fall party.
Do you have any fun turkey treat recipes or ideas to share? If so, please leave a link in the comments below. Let's build on this collection together.
Please pin this post for later: