This 4-ingredient strawberry mango smoothie made with frozen produce is perfect for busy mornings, or a midday break. Kids will love it too.
I'm really trying not to go to the grocery store much at the moment. It's hard when your kids live on milk and go through a gallon every day. I'm buying two gallons at a time (while there is some in the refrigerator) which means I'm having to go every third day right now if we make it last.
One way to make it last a little longer is to make smoothies. With all of the other ingredients added in, two cups of milk will make four smoothies.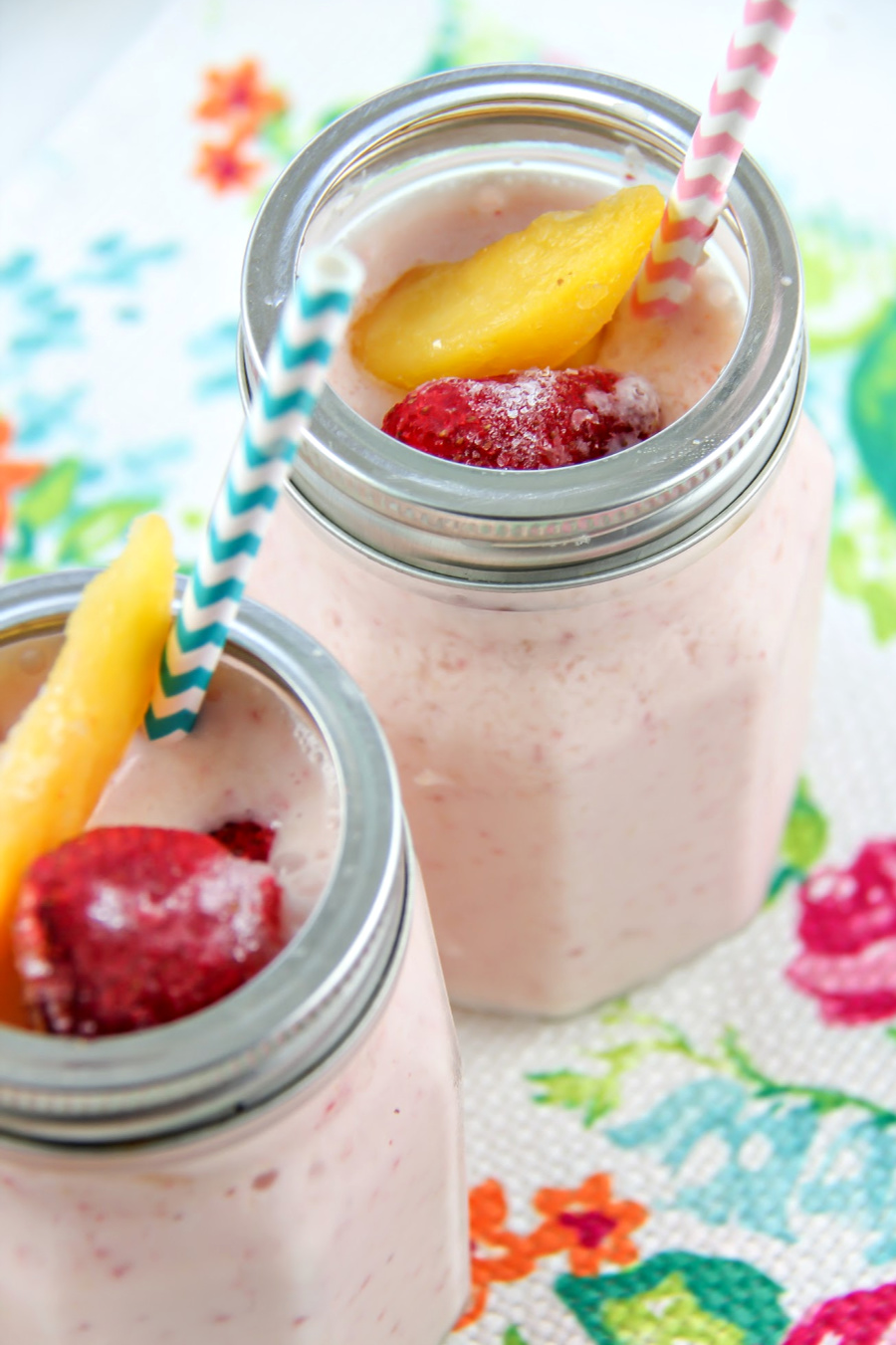 Have you tried Noosa yogurt? It's my latest addiction. It's so thick and creamy and reminds me of cheesecake. Especially the lemon one. But I love using the honey or coconut flavors in smoothies too.
We also keep a supply of frozen fruit in the freezer for smoothie days. I don't always use coconut milk to make these, I normally use regular, but just happened to have coconut milk leftover from another recipe and wanted to use it up.
Strawberry mango smoothie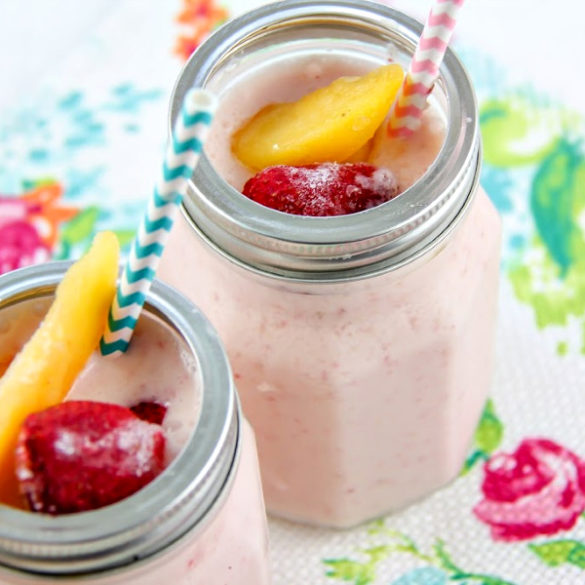 Ingredients
8oz container Noosa coconut yogurt
1 cup frozen strawberries
1 cup frozen mango
Coconut milk
Instructions
Put the first three ingredients into the blender. Top with coconut milk and blend until smooth. Serve immediately.
Looking for more delicious smoothie recipes? Try these:
Please pin this post for later: