This epic iced caramel macchiato topped with crushed dark chocolate coated coffee beans, and soft caramel is the perfect summer drink.
Disclosure: This shop has been compensated by Collective Bias, Inc. and its advertiser. All opinions are mine alone. #FoundMyDelight #CollectiveBias
Coffee is my jam. It's the first thing I make when I wake in the morning. During the cold weather, I prefer hot coffee, but when it's warm and summer has hit, then iced coffee is where it's at.
Most of the time, I'm quite happy just pouring a ready-made iced coffee into a glass over ice and going about my work day, but some days a girl just wants a fancy, frou-frou beverage dripping in caramel syrup and topped with whipped cream. But, I'm also too lazy to drive all the way to a cafe to get one. That would involve putting pants on.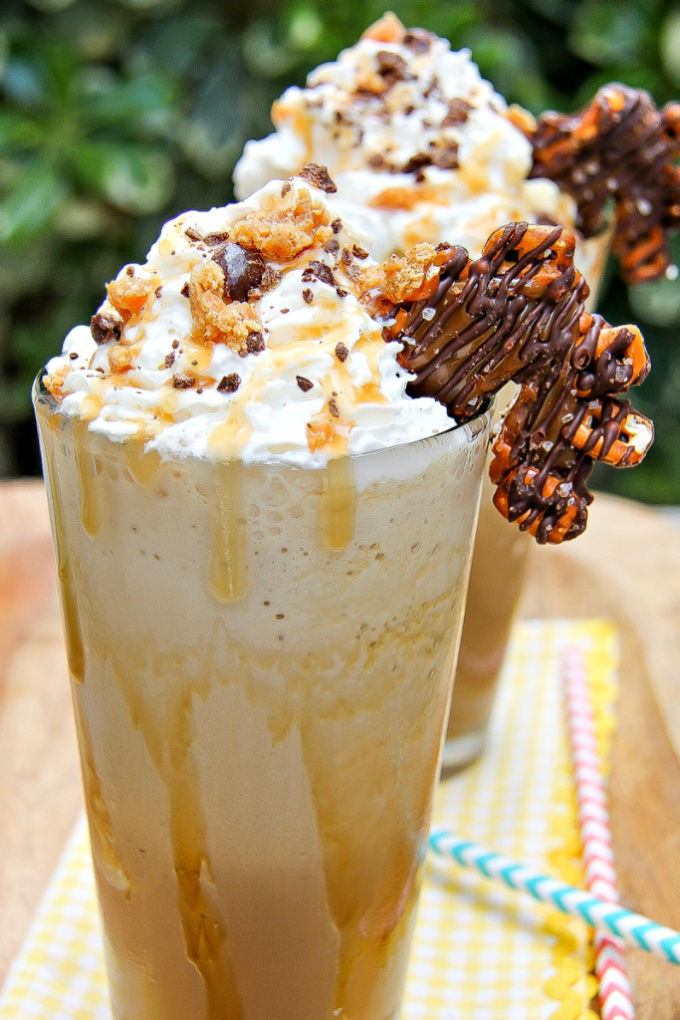 That's right, this delicious drink is a frozen caramel macchiato made with International Delight® Caramel Macchiato Iced Coffee.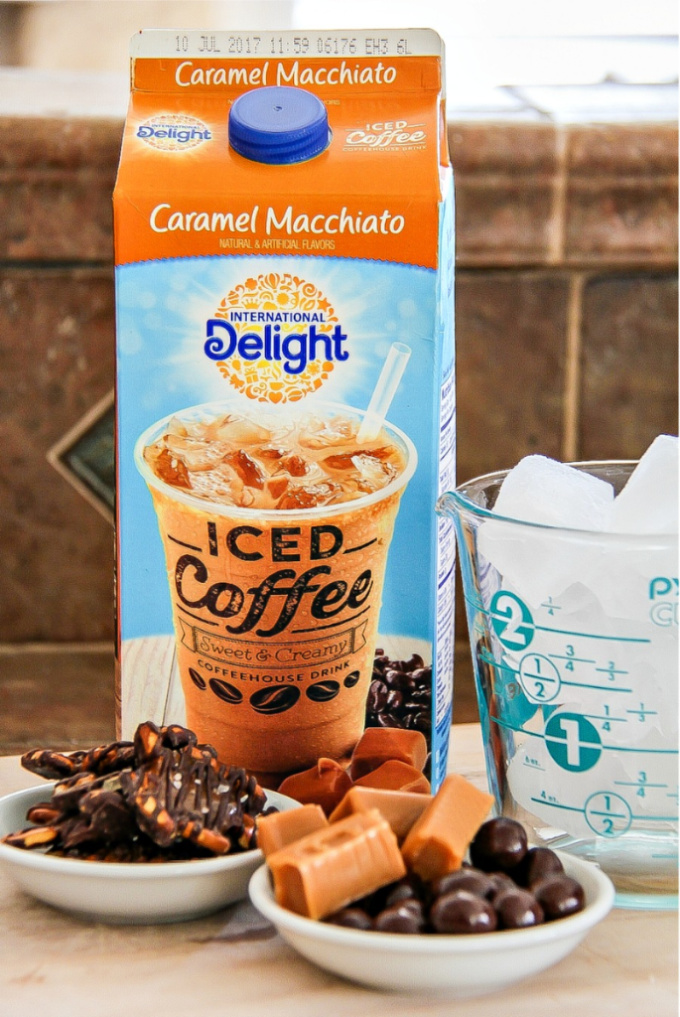 Iced caramel macchiato recipe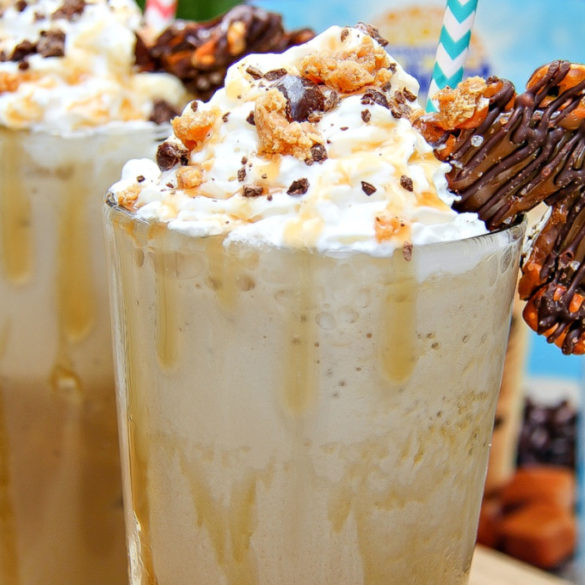 Ingredients
2 cups International Delight Caramel Macchiato Iced Coffee
2 1/2 cups of Ice
2 tbs caramel syrup plus extra for topping
whipped cream toppings: chocolate caramel pretzels, dark-chocolate coffee beans, soft caramels
Instructions
In a blender combine the International Delight® Caramel Macchiato Iced Coffee, ice, and syrup.
Tilt a glass on its side and let caramel syrup drip down the inside of the glass.
Pour the iced coffee into the glass.
Top with whipped cream, crushed chocolate-covered coffee beans, and finely chopped pieces of soft caramel.
Garnish with a delicious chocolate caramel pretzel.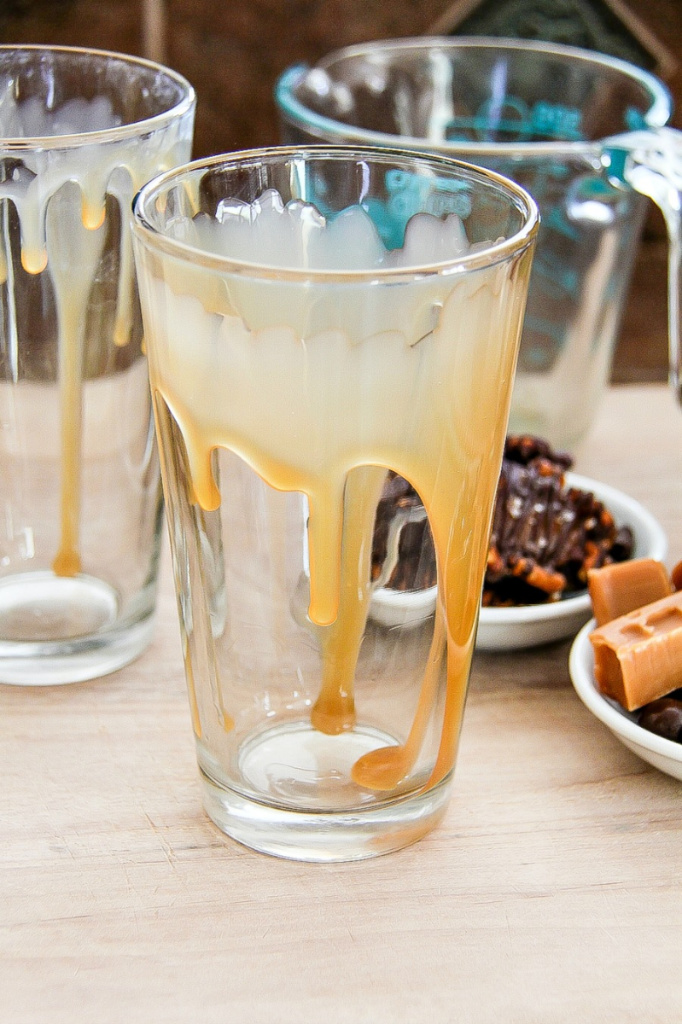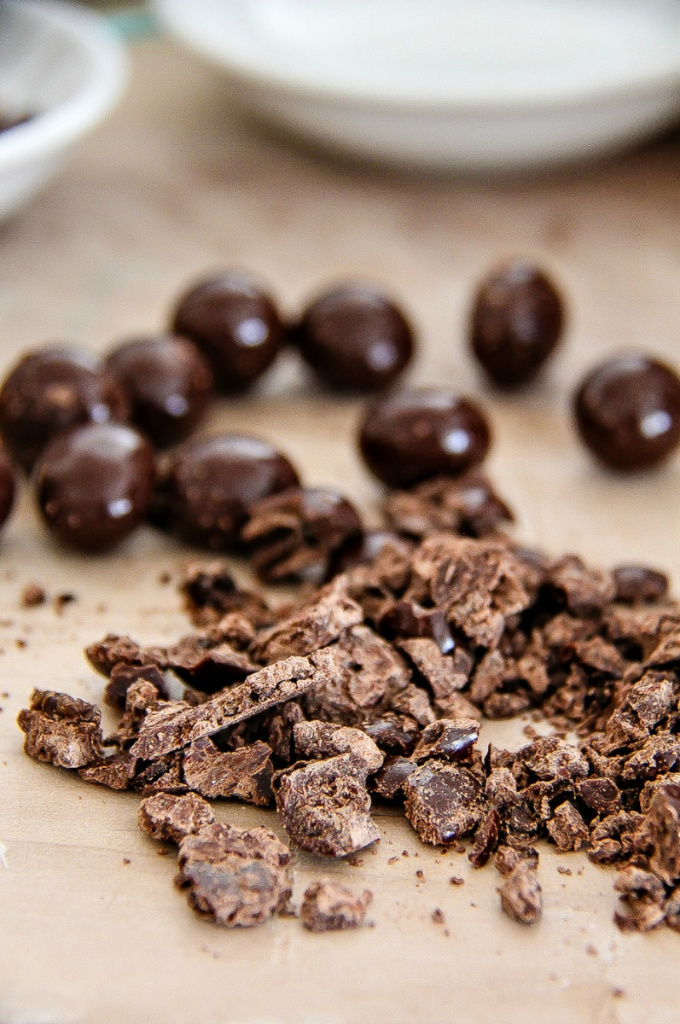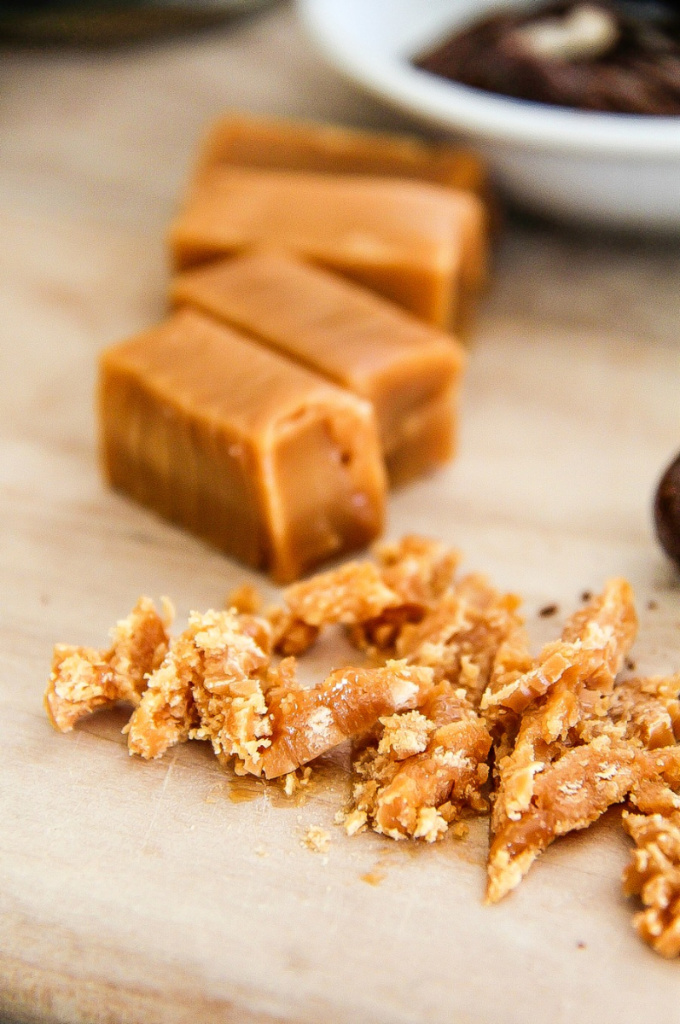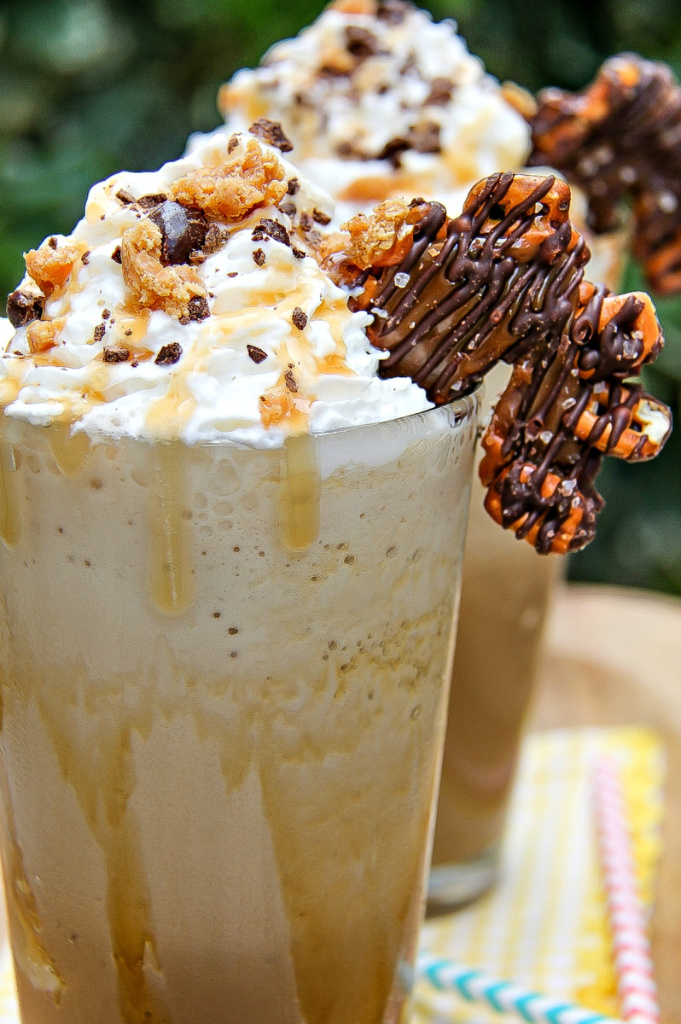 It doesn't get any better than that. Enjoy!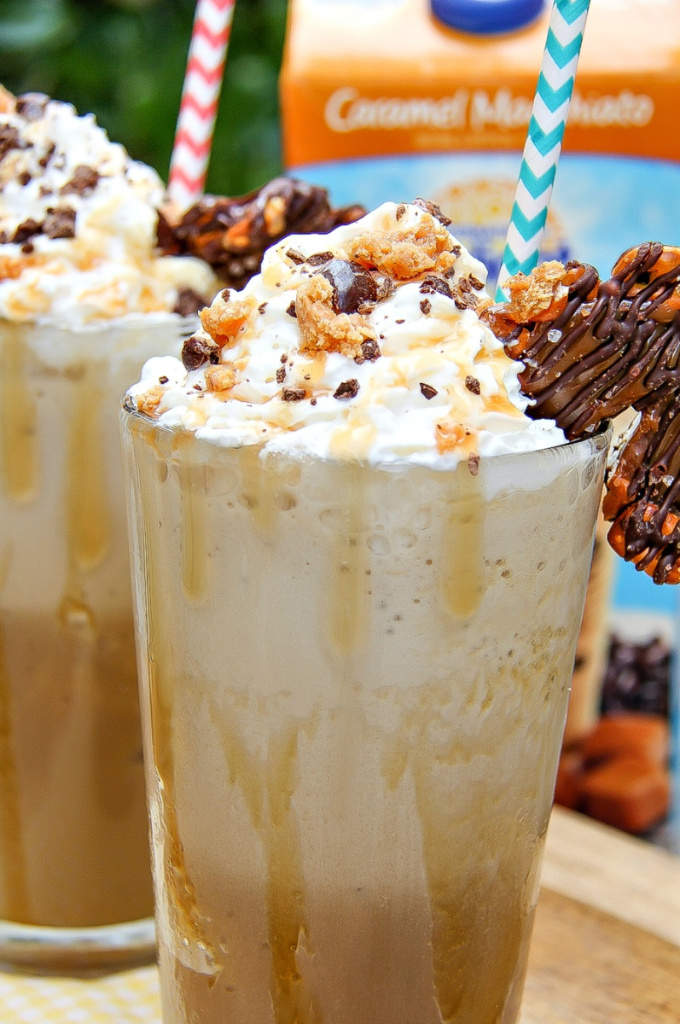 International Delight® Iced Coffee has a great coffeehouse taste without the coffeehouse hassle! It's easy to pour over ice to drink or to add to recipes.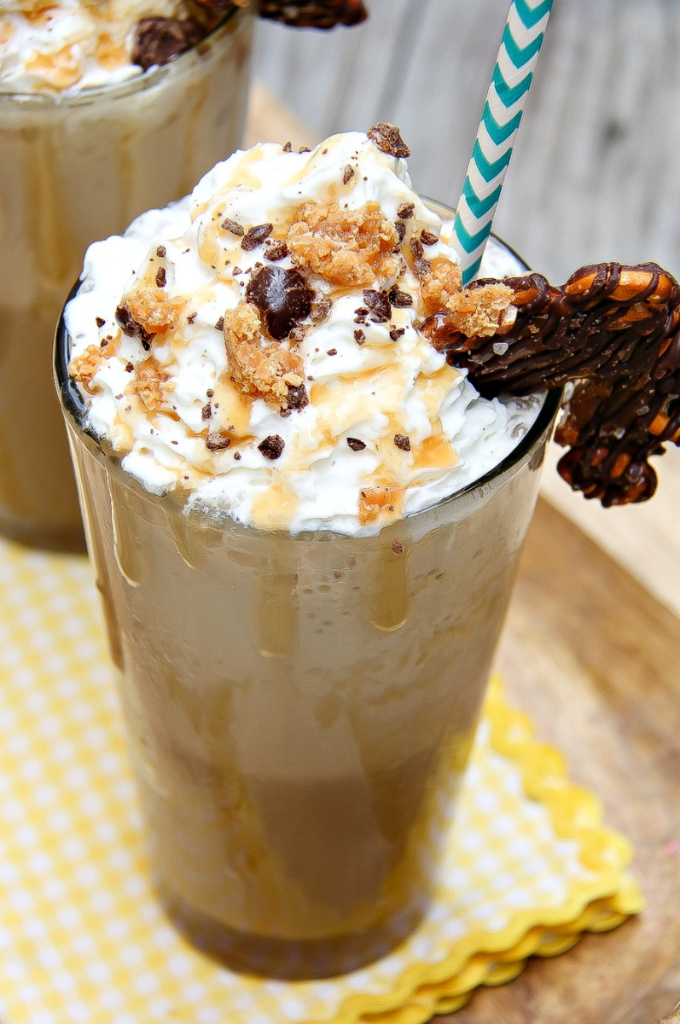 Mix up this delicious recipe by using the International Delight® Mocha Iced Coffee instead of Caramel Macchiato. So instead of caramel syrup and soft caramels, add mini chocolate chips, or decadent chocolate pieces grated over the top with chocolate syrup.
International Delight® Iced Coffee is available in the refrigerator section where you find all your iced coffee and teas at your local Walmart.
More summer drink ideas
Are you looking for more yummy summer drink ideas? Take a look at these:
Pin this post for later