From a summer orange cream slush, to re-purposing juice bottles into a backyard ring toss game, these fun ideas are perfect for the kids this summer break.
Disclosure: This shop has been compensated by Collective Bias, Inc. and its advertiser. All opinions are mine alone. #WhereFunBegins #CollectiveBias
The kids have been spending more and more time outdoors lately, it's been lovely. They always seem to play together so much nicer when they are outside, there's so much less fighting.
I feel like they need more activities to do out there though. We have quite a large yard and live in a quiet cul-de-sac so they ride bikes and scooters and play soccer, but at our old house, we had a pond, a swimming pool, outdoor play equipment, and a sand pit. Here we don't have any of that. Which means I need to get creative and come up with a few fun activities for them to do.
This one was quick and easy and mostly used recycled items.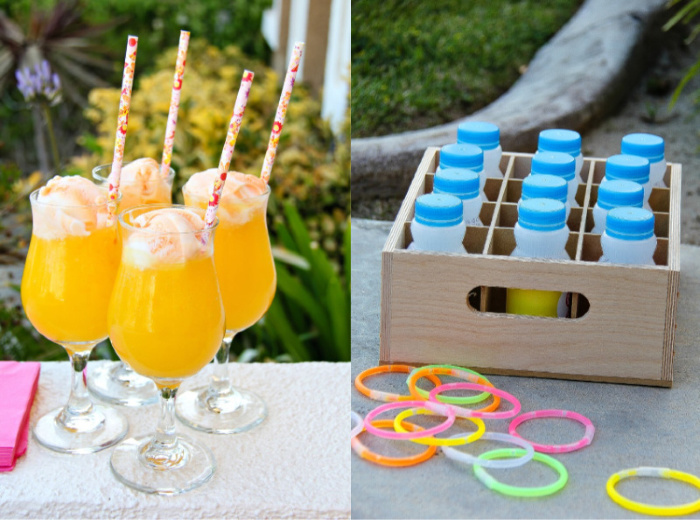 There are two aspects to this fun summer activity – a drink and a game.
Summer Orange Cream Slush
What you need
SunnyD 24ct. 6.75oz. bottles – Tangy Original flavor
Ice
Orange cream sherbet
How to make it
Place three bottles of SunnyD into a blender, top with ice and blend until slushy.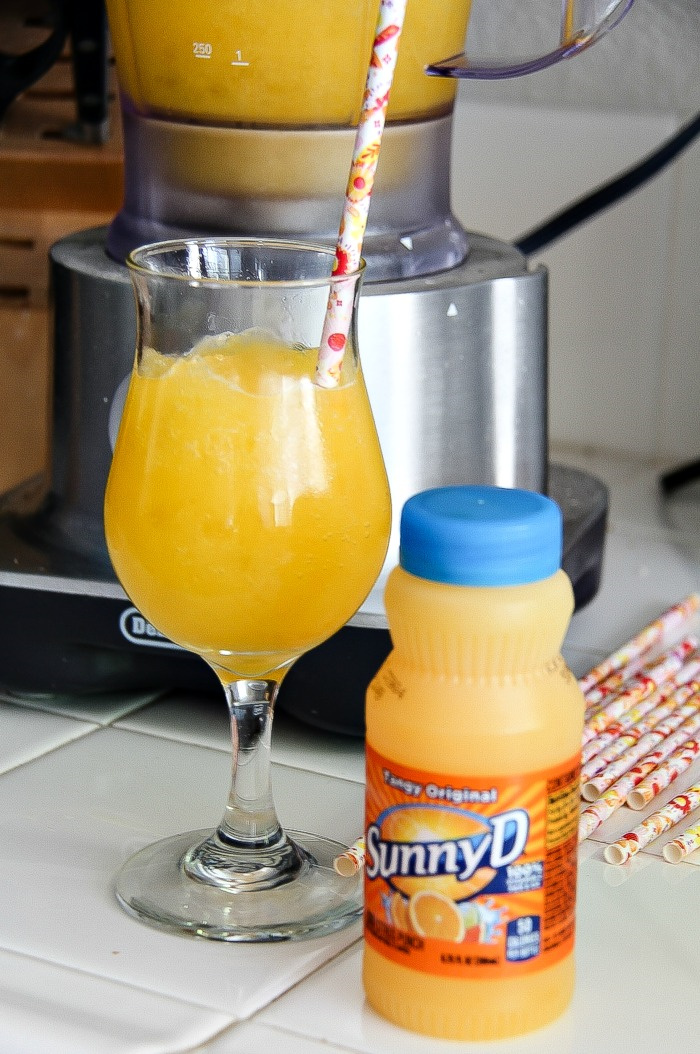 Using a spoon, transfer the slushy mixture to glasses and pop in a straw. Top with a scoop of sherbet.
Upcycle juice bottle game
This is a simple ring toss game, however, I added a little math element to it to keep their minds active and they actually love the competition that came with playing it the first time, especially when I told them that the winner got to stay up for an extra 15 minutes past their normal bedtime.
What you need
Empty SunnyD 24ct. 6.75oz. bottles
Wood crate
My free printable bottle labels
Glow stick bracelets
Tape
Note: Don't throw out your glow stick bracelets from summer celebrations, hang onto them for this game, or purchase new ones for around $1 for a carton of them at your local craft store and the kids can play this game after dark.
How to make it
If you haven't done so already, remove the labels from your SunnyD bottles and wash them thoroughly.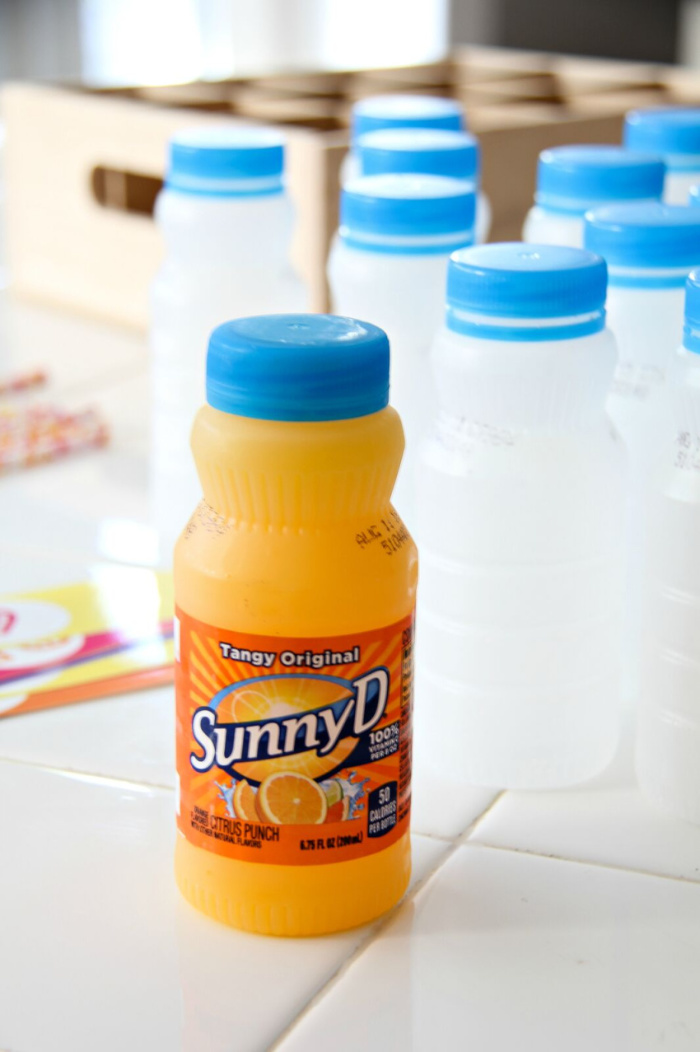 Download and print my free bottle labels by clicking on the image below.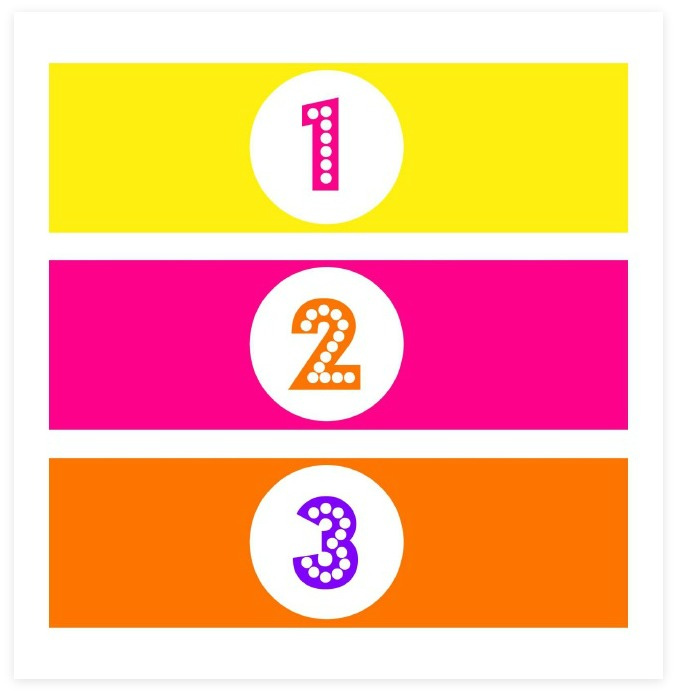 The labels are numbered 1-12. I printed mine on photo paper just because I love the thickness of the paper and the gloss.
Cut out the labels, wrap them around each bottle and tape the back of each.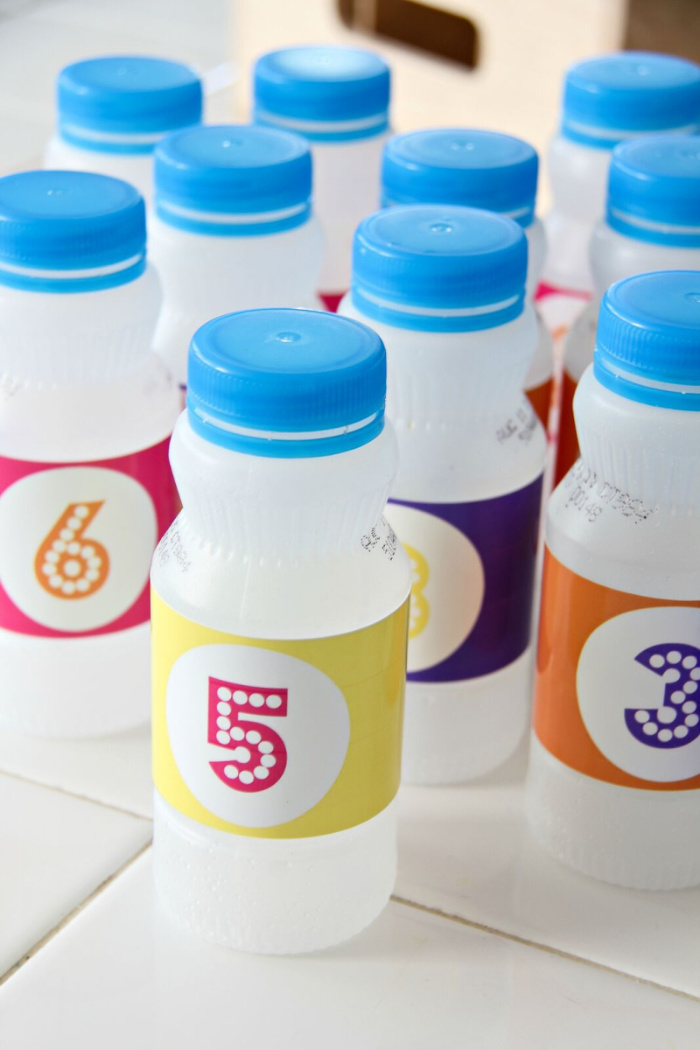 Your kids can be put to work making most of this, from cutting the labels, to taping them on, and then putting the glow stick bracelets together.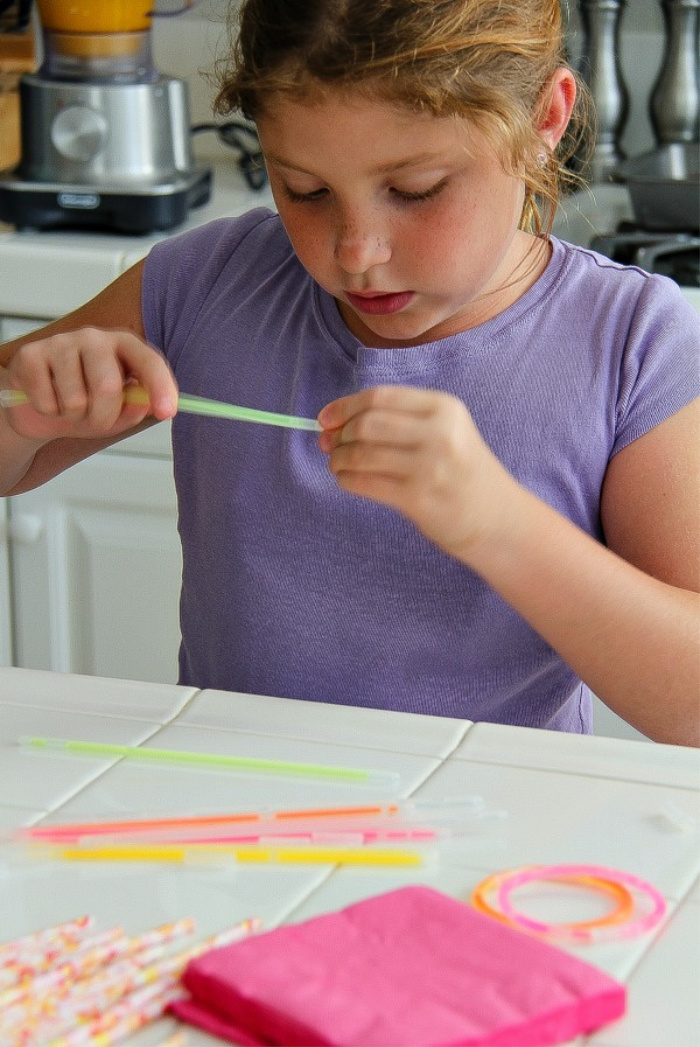 Place the bottles randomly inside the crate. The trick to this game is to switch the bottles around so the kids don't know where the higher scoring bottles are when they toss the rings.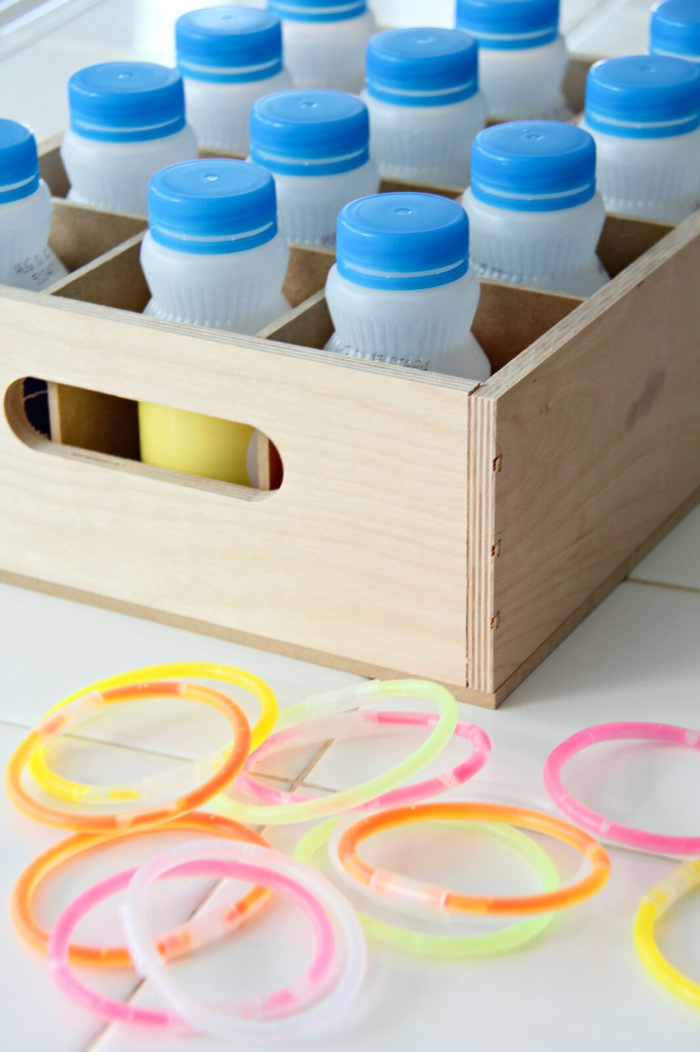 This is only a small ring toss game so we used a crack in the path as a line they had to stay behind. I had them sit down so they were closer to the game, standing just made the rings bounce off the bottles.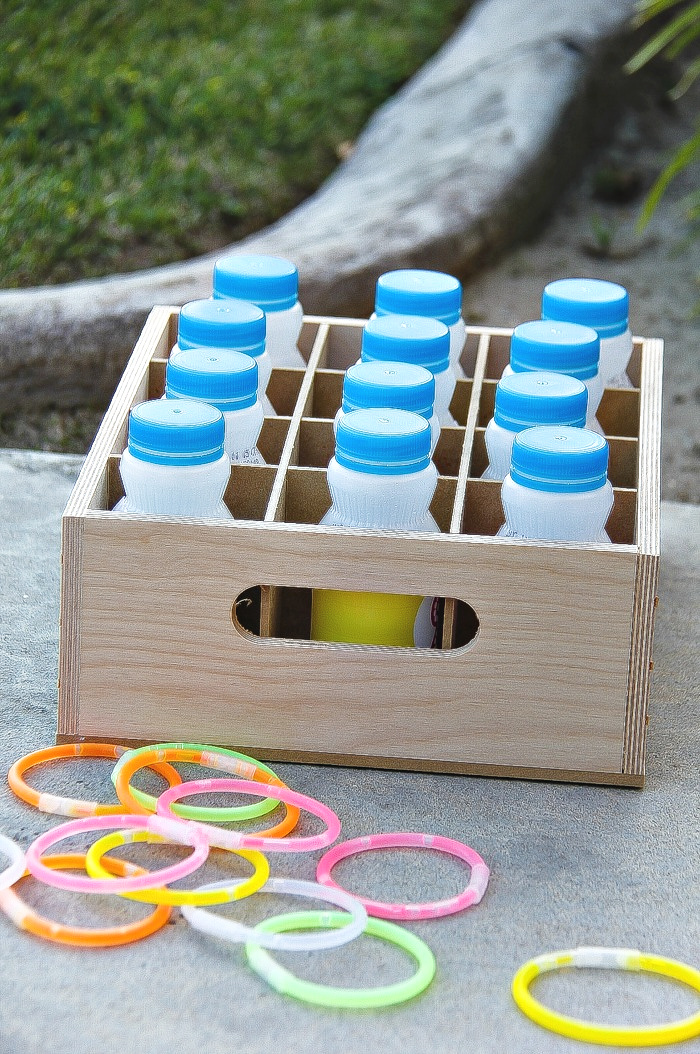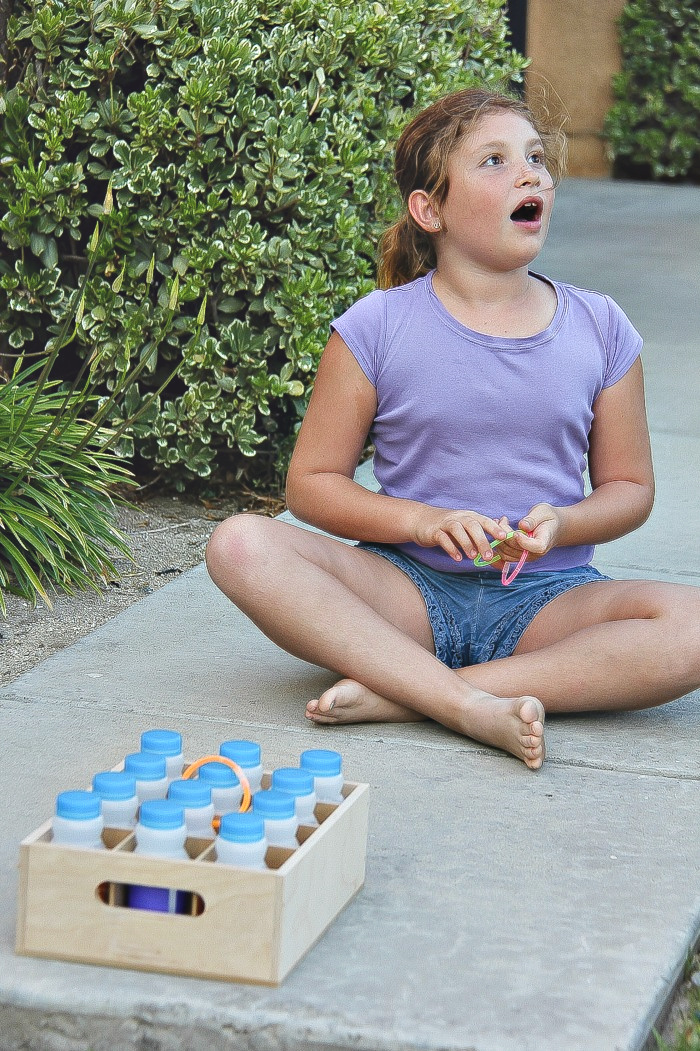 They had a great time playing, with a little friendly competition of course, and some math thrown in for good measure.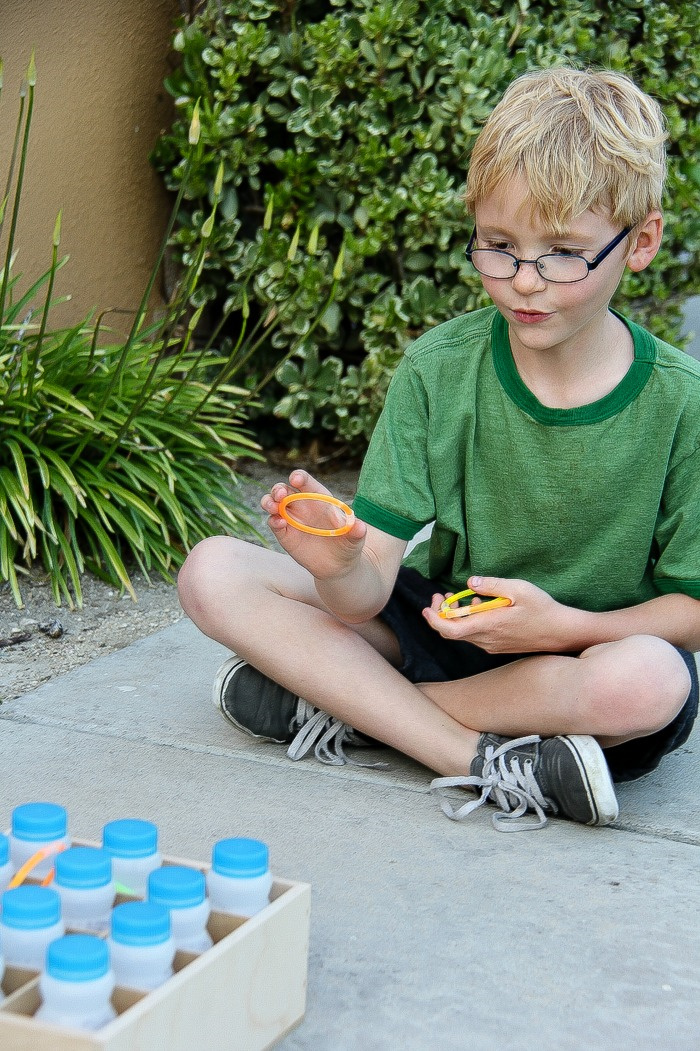 Get more fun ideas at WhereFunBegins.net. Do you have any great ideas to share for summer fun with the kids?
Pick up your SunnyD 24ct. 6.75oz. bottles (Tangy Original flavor) on rollback for $5.38 at your local Sam's Club, you will find them in the refrigerator section.
Please pin this post for later: