Check out our bathroom storage baskets with custom DIY wood bathroom organization labels. Your bathroom closet will be organized in no time.
Bathroom Storage Baskets
We found these white bathroom storage baskets at Target. Our bathroom closet has two shelves above the main shelf that we use to store towels and we are able to fit three baskets on each shelf.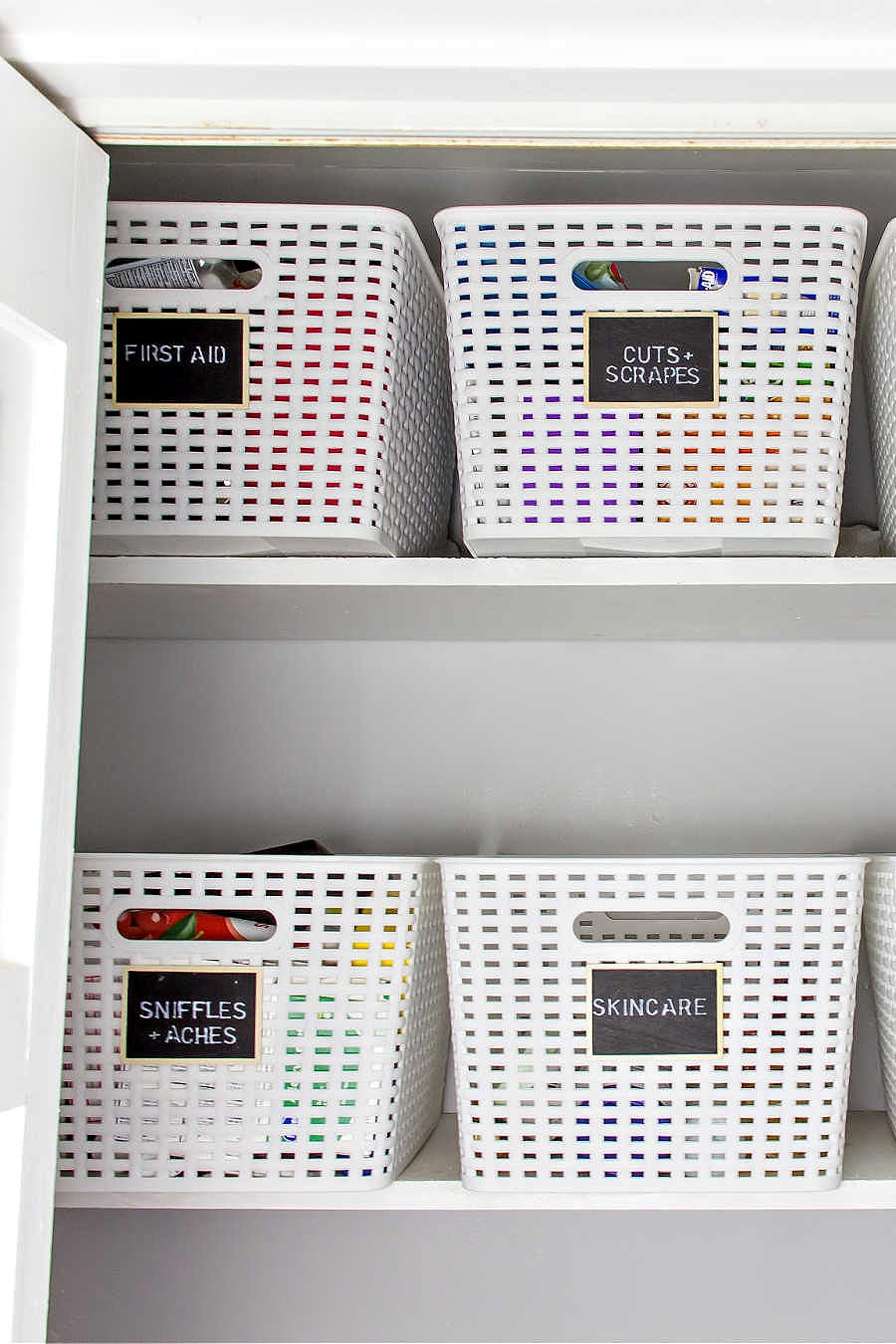 Bathroom Organization Labels
Supplies
White hard plastic baskets
Mini chalkboard signs
White fine point Sharpie
Letter stencils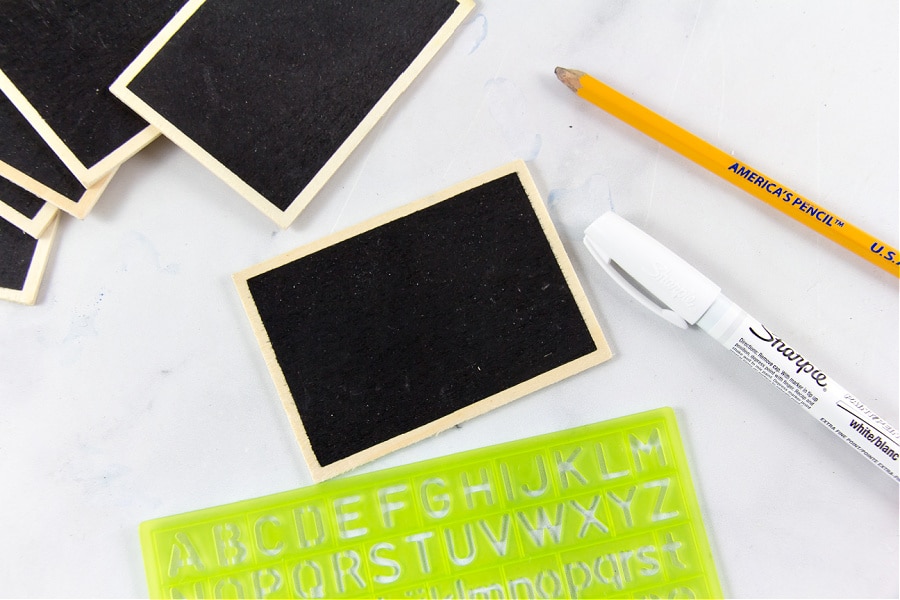 Instructions
The first step is to decide how many storage baskets you need, and then what you are going to put in each.
These are the label names that I came up with for ours:
Sniffles and aches – for all medicines
Cuts and scrapes – bandaids and bandages
Bath time – soap, bath bombs, bubble bath
Skincare – moisturisers, body lotions, suncare
First aid – first aid kit, heat and ice packs, thermometers
Just breathe – Asthma inhalers, spacers, pulmonary function testing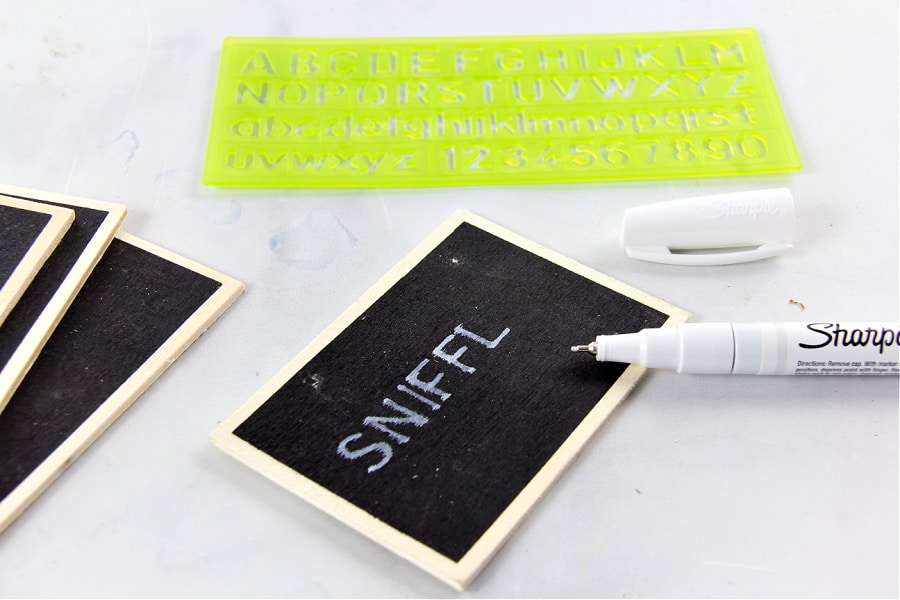 Using a white fine-point Sharpie and a letter stencil, stencil the chalkboard labels for your bathroom storage baskets.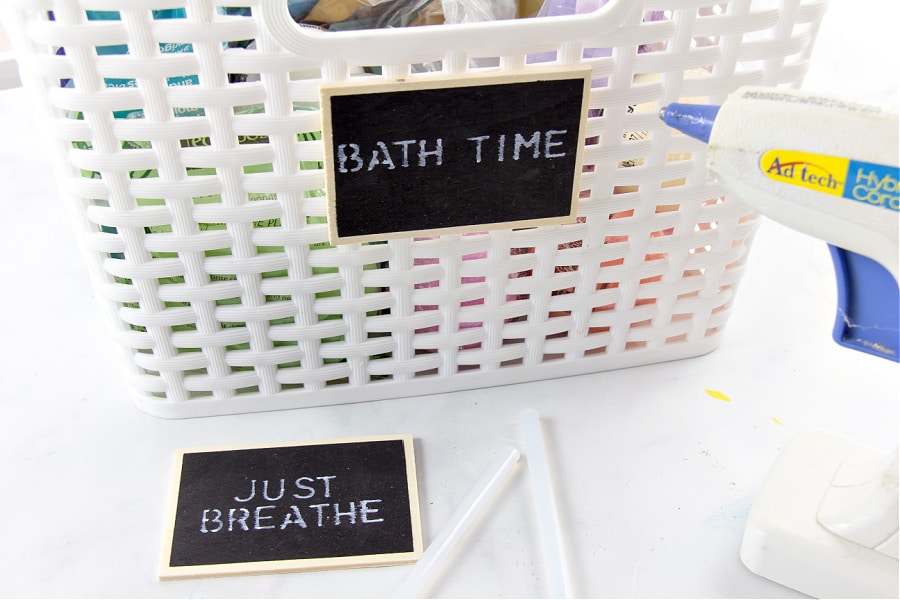 Attach the bathroom organization labels to the storage baskets using hot glue. Press on them for a few seconds to make sure they stick properly.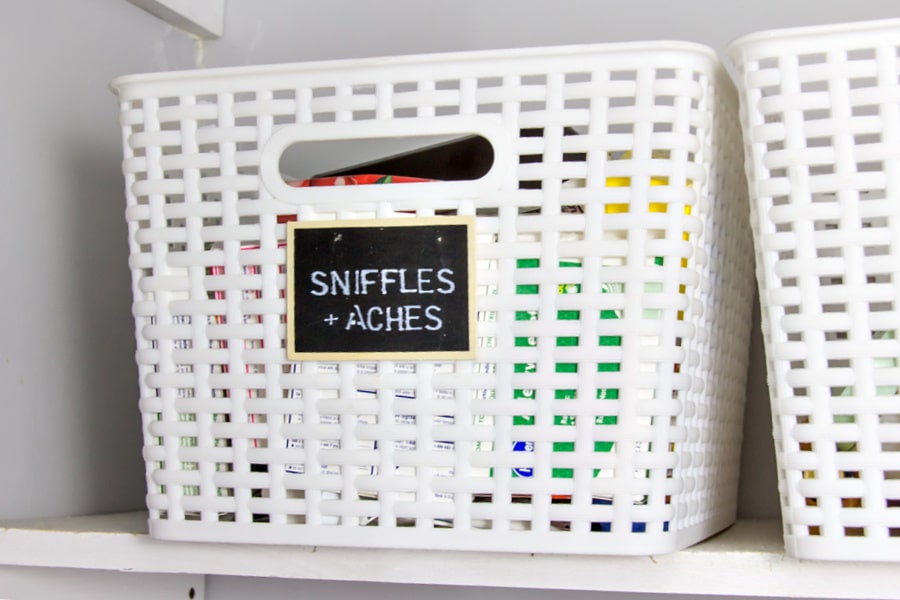 More home organization ideas
Are you looking for more easy tips for organizing your home? Check out these easy ideas:
Please pin this post for later: