Use natural Christmas decor such as gumnuts that have been painted to make beautiful and simple Christmas table decorations on a budget.
We put a little Down Under into our Christmas decor this year. We incorporated lots of natural decor onto our table, which looked beautiful, and is budget-friendly too.
Christmas table decorations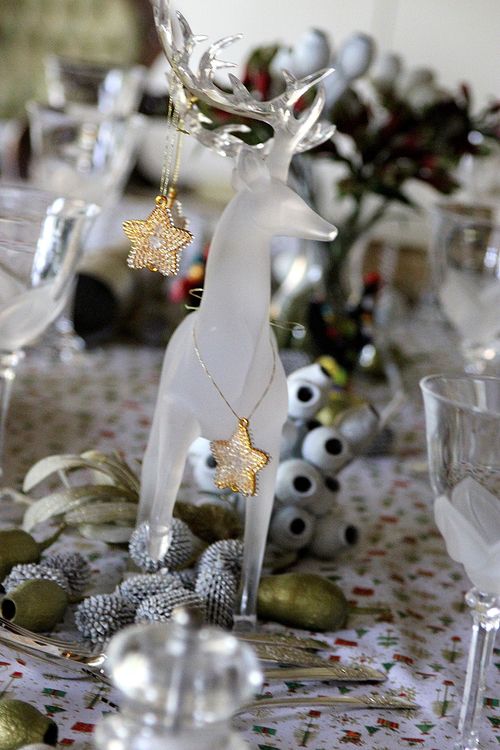 Don't you love the beautiful red and green trumpet flowers below. We weren't sure what they were until I wanted to do this blog post. They were picked from my parents garden, but the plant was already there before they moved into this house. It turns out they are the New Zealand Christmas Bell (also known as the Peruvian Lily or Alstroemeria). How very fitting.
Natural Christmas decor
These are some of the items that we gathered for our table:
Gumnuts
Banksia
Hakea cones
New Zealand Christmas Bell flowers (also known as the Peruvian Lily or Alstroemeria).
Dried leaves
My mum handmade the beautiful tablecloth that you can see pictured so we wanted to tie in a few of the colors.
I decided to paint them white, gold, and a little green gold metallic spray paint. Glitter was then splattered over the top to shine under the star lights that we strung above the table. We then tied green wool around raw gumnuts and then around gold napkins for each place setting.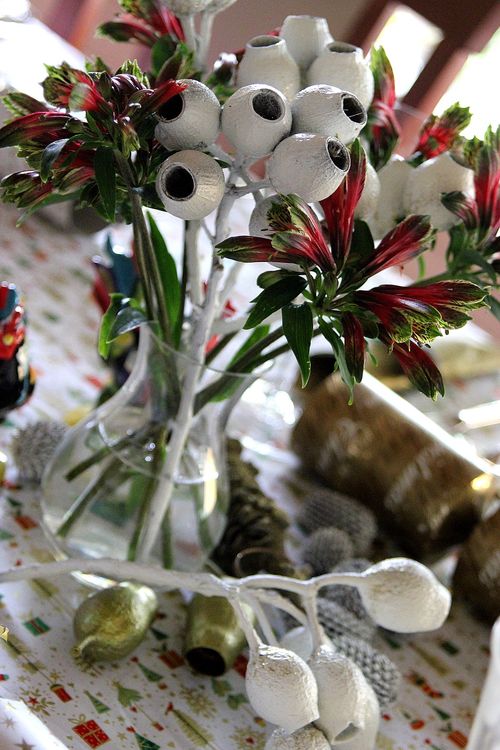 Are you looking for more DIY Christmas decoration ideas? Take a look at these:
Please pin this post for later: