We put a little Down Under into our Christmas decor.  As one does I guess when they are in Australia for the holidays.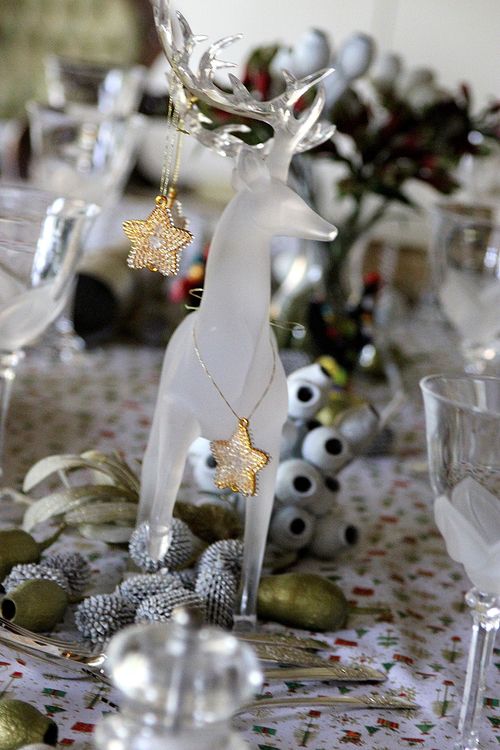 Don't you love the beautiful red and green trumpet flowers below.  We weren't sure what they were until I wanted to do this blog post.  They were picked from my parents garden, but the plant was already there before they moved into this house.  It turns out they are the New Zealand Christmas Bell (also known as the Peruvian Lily or Alstroemeria).  How very fitting.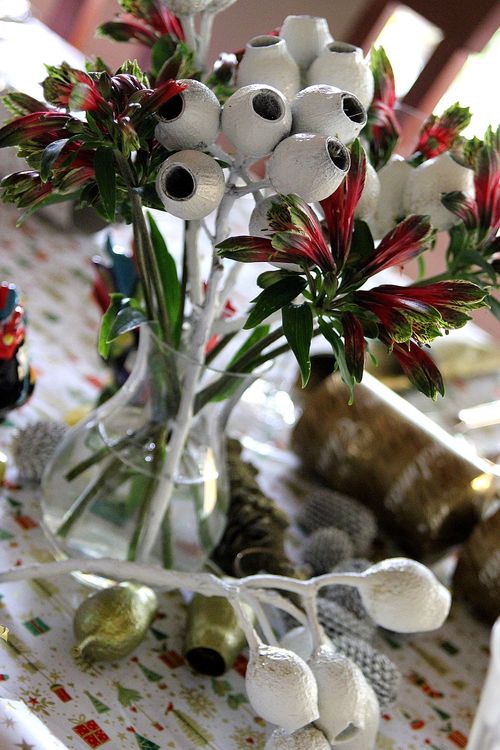 My mother had gathered a selection of gumnuts, banksia and hakea cones before I arrived in Australia and set me to work painting them to decorate the Christmas table.  She was making the beautiful tablecloth that you can see pictured so we wanted to tie in a few of the colors.
I decided to paint them white, gold and a little green gold metallic spray paint and then splattered a little glitter over to shine under the star lights that were strung above the table. Then used some raw gumnuts tied with green wool around gold napkins at each place setting.