A Christmas gift that came all the way from Australia for Marisol was the Butterfly Hair Clips Kit by Faber-Castell.  I think you all know of my love for craft kits, so this was a fabulous gift and one that I knew Marisol would love to do.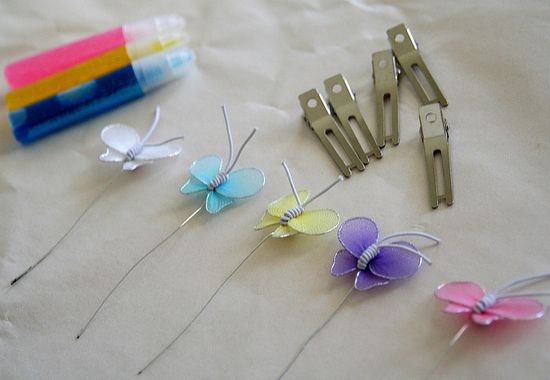 Thankfully I had a project on hand for Flynn to do too.  An unfinished jigsaw puzzle.  If you haven't seen these at Michael's craft stores, they are only a dollar or two (I honestly can't remember exactly how much having bought it a long time ago) but great to have on hand for a rainy day activity.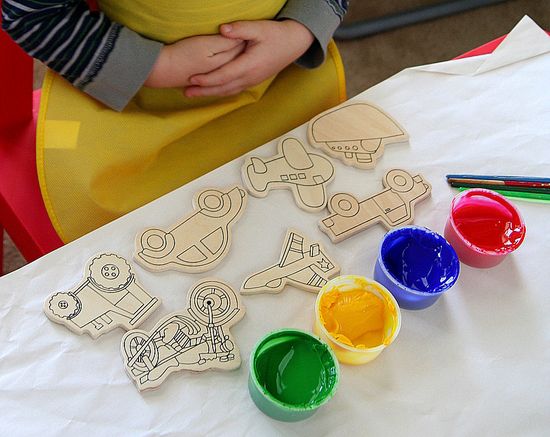 Crafts in progress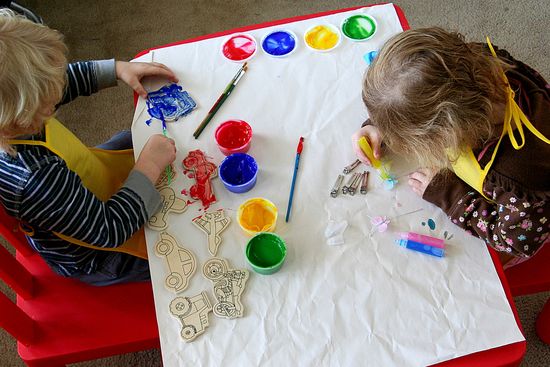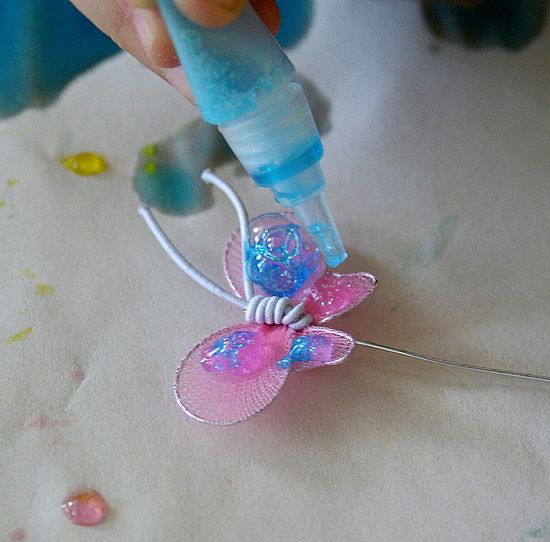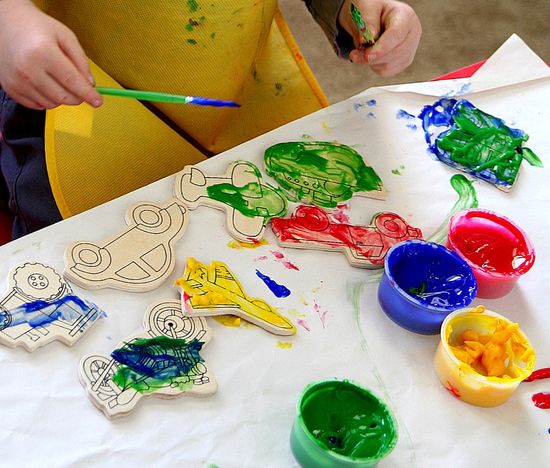 To get rid of the big globs of paint on each of the jigsaw puzzle pieces, I had Flynn turn them upside down and use them as stamps on the paper.  He loved this and I think it created a pretty great color effect on each piece, as you will see below.
The finished projects