Use these simple tips including a free printable motivational sign to create a homework space that kids will love.
Disclosure: This shop has been compensated by Collective Bias, Inc. and its advertiser. All opinions are mine alone. #BTSwithHP #CollectiveBias
With the kids going back to school this week I decided it was time to set up homework stations for them. Last year most of their homework was done at the dining room table, but I found that resulted in a lot of fighting because someone was reading out loud to themselves, and there were too many distractions if one was finished and watching television (or even worse, playing video games). So that system just wasn't working for us.
They each have a desk in their bedroom, so I've been slowly putting together space for them where they have all of the supplies they need to complete homework, as well as draw, read, or play on the computer. But, I want that space to be fun, inspiring, and reflect their individual style. This is Marisol's space: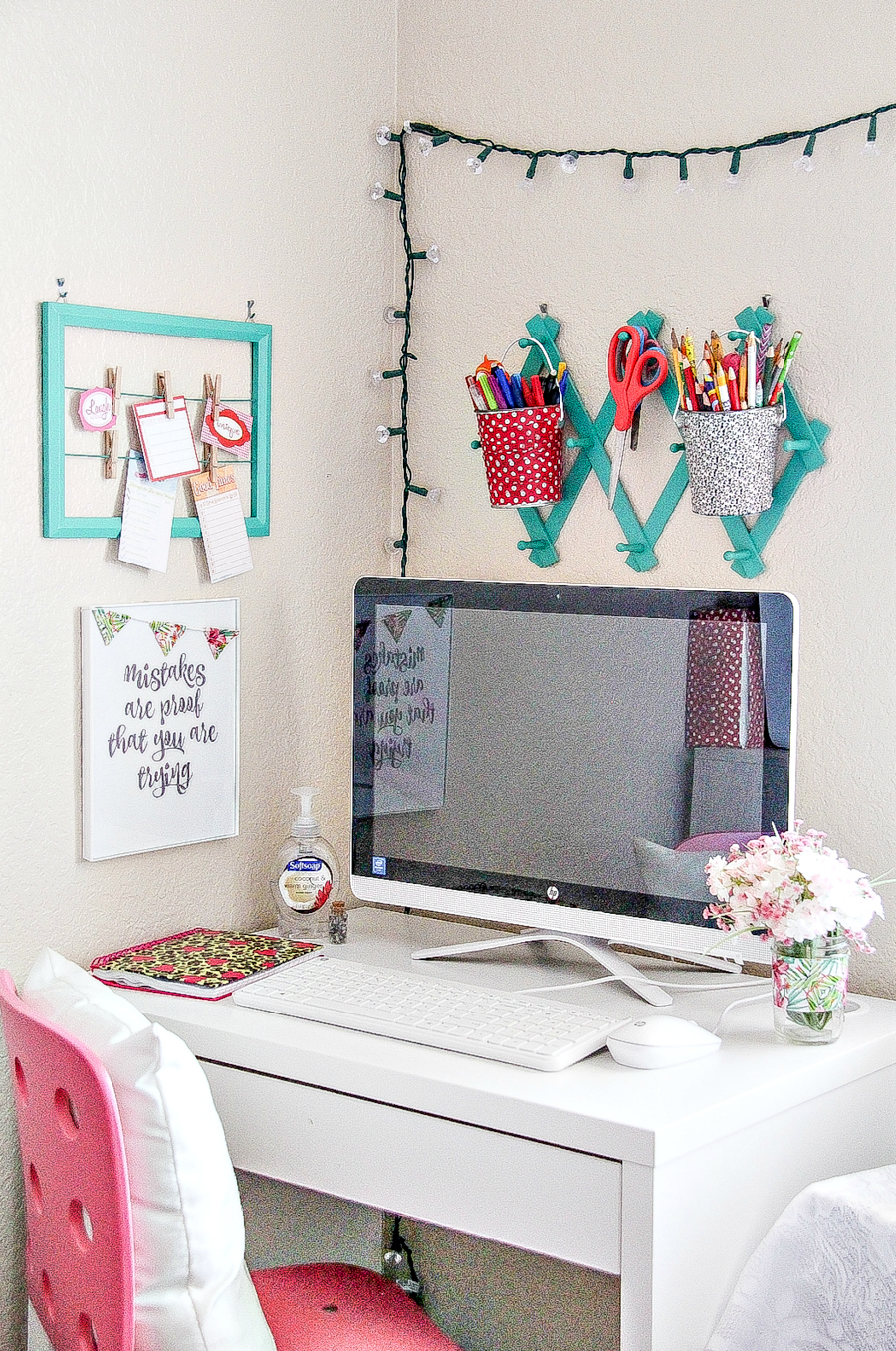 Her bedroom is all white, grey, pink, and turquoise. So, of course, her homework station needed to match. I've gradually been adding to this over time. I had given her the desk, chair, and turquoise wall organizers for Christmas. She asked me to hang pretty lights around the wall (the girl spends too much time on Pinterest), and then more recently we received the white HP All-in-One 22-b013w computer. I then created an inspirational sign to hang above her workspace so that she would always remember that as long as she keeps trying then she's doing a fantastic job and I'm proud of her.
Because "mistakes are proof that you are trying." And I want her to remember to always keep trying.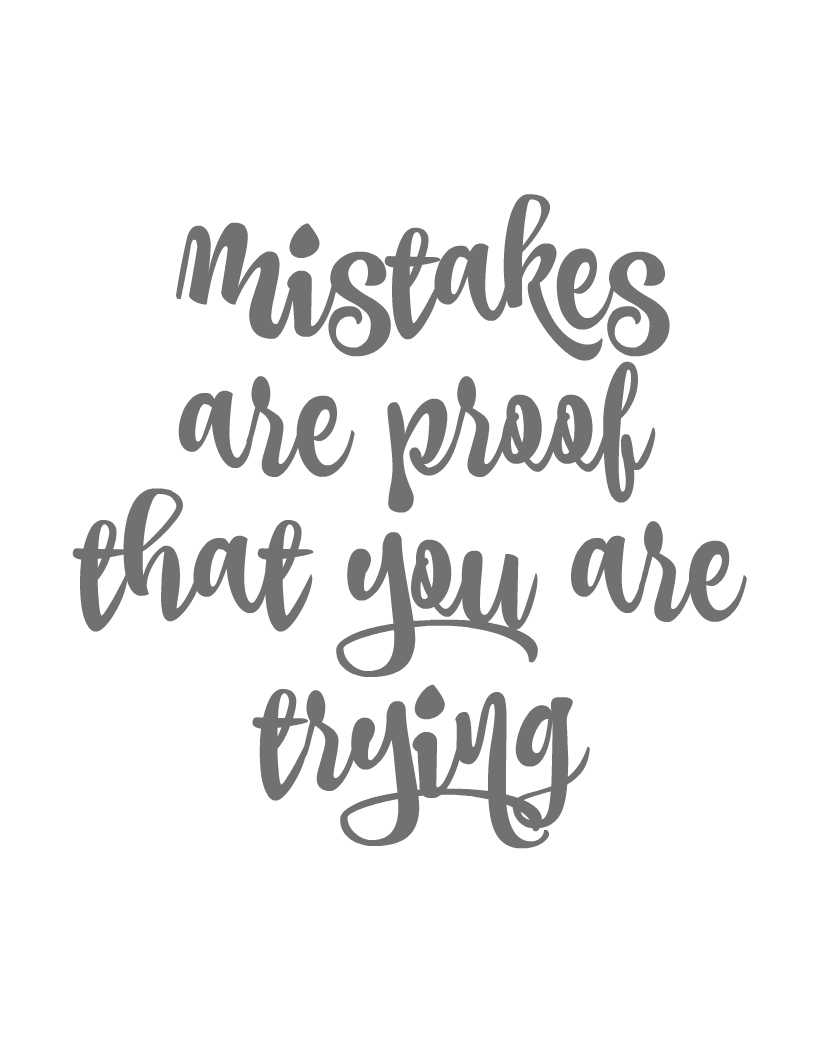 This project cost only a couple of dollars. The frame was $1, and we picked up the pretty tape at Walmart, which I'm using for a number of projects for her bedroom, not just this one.
Just download my free printable, and print it on 8.5×11 photo paper.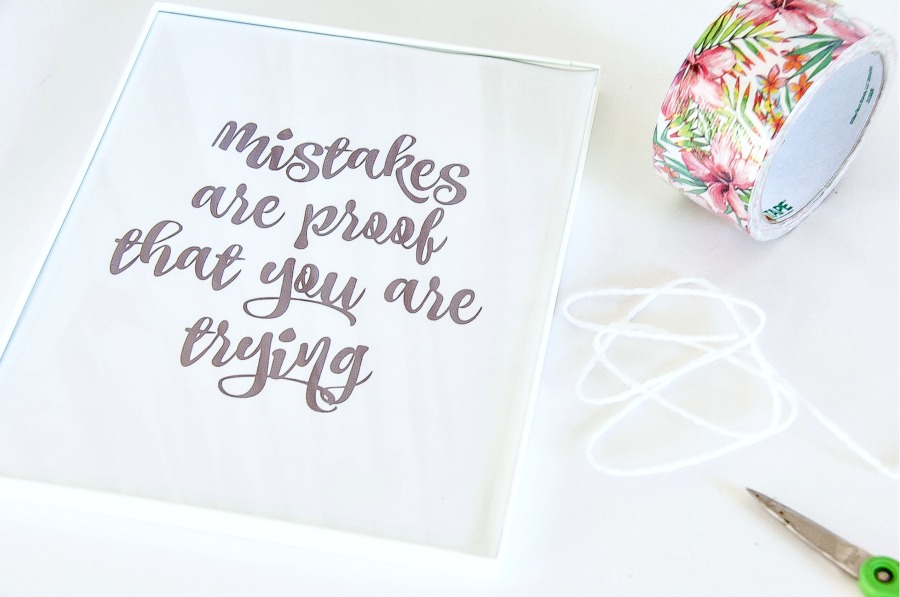 Take a piece of twine and cut small pieces of tape approximately 3-4 inches long, wrap them over the twine, and then cut them into a triangle.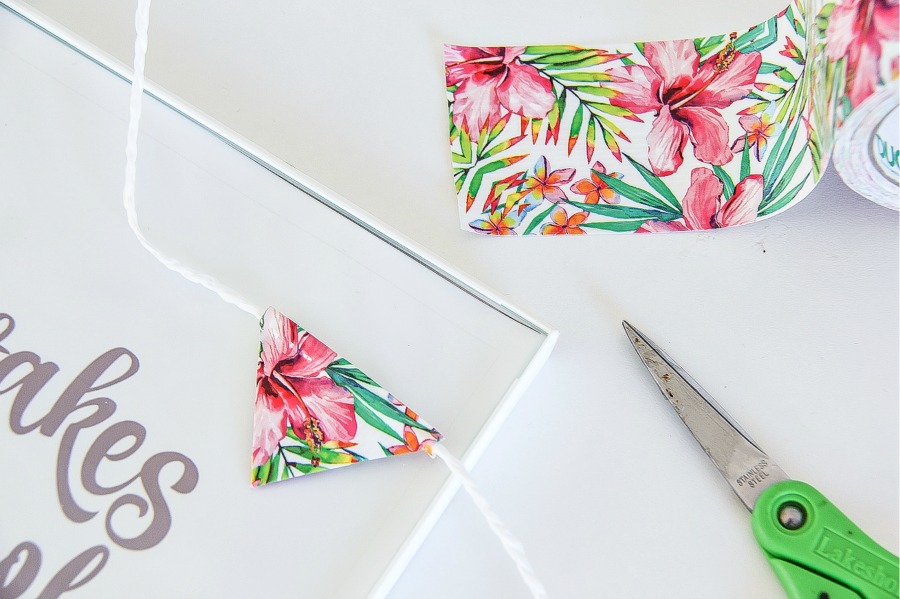 Wrap the banner around the frame and you are ready to hang it on the wall.
I also wrapped a band of tape around a mason jar to pop flowers in for on her desk, it's a quick, easy, and inexpensive way to decorate, and can be changed over so quickly should they decide they want a different color or pattern.
Let me share a little more about this great computer too. As you may know, I've been one of the MyPrintly ambassadors for some time, where we create monthly printable DIY projects for mom's to make at home using HP electronics and paper, so I'm a huge fan of their products having used them for so long.
This desktop is fantastic for students, there is no bulky hard-drive, and it has a large slim screen.
The HP All-in-One 22-b013w has been redesigned, is reliable, and is ready for you.
Whether your family is looking to surf, stream or tackle that next big assignment, this budget-friendly All-in-One has been redesigned to give everyone what they need.
HP All-in-One Product overview
Powered for every day: The latest processors and plenty of storage power your family's content
to new heights.
Quality everyone can count on: Backed by over 100 tests, your HP All-in-One is family
approved.
A pop of personality: Completely redesigned with a stylish ripple pattern and a new, elevated
stand.
This desktop is all new and available at Walmart for $469.00.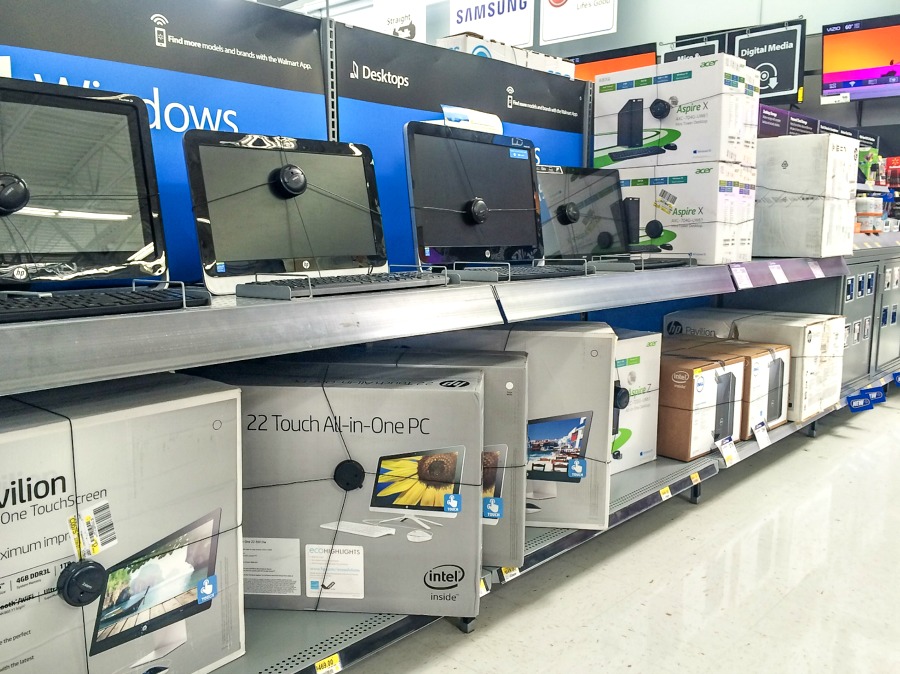 If you like your HP computer as my family does, be sure to visit Walmart to share your thoughts!
Pin this post for later: