These apple-shaped red velvet cake mix donuts are the perfect addition to your child's classroom party for back-to-school.
Are your kids back to school yet? Mine started back during the week. Their last year of elementary school. Cue tears.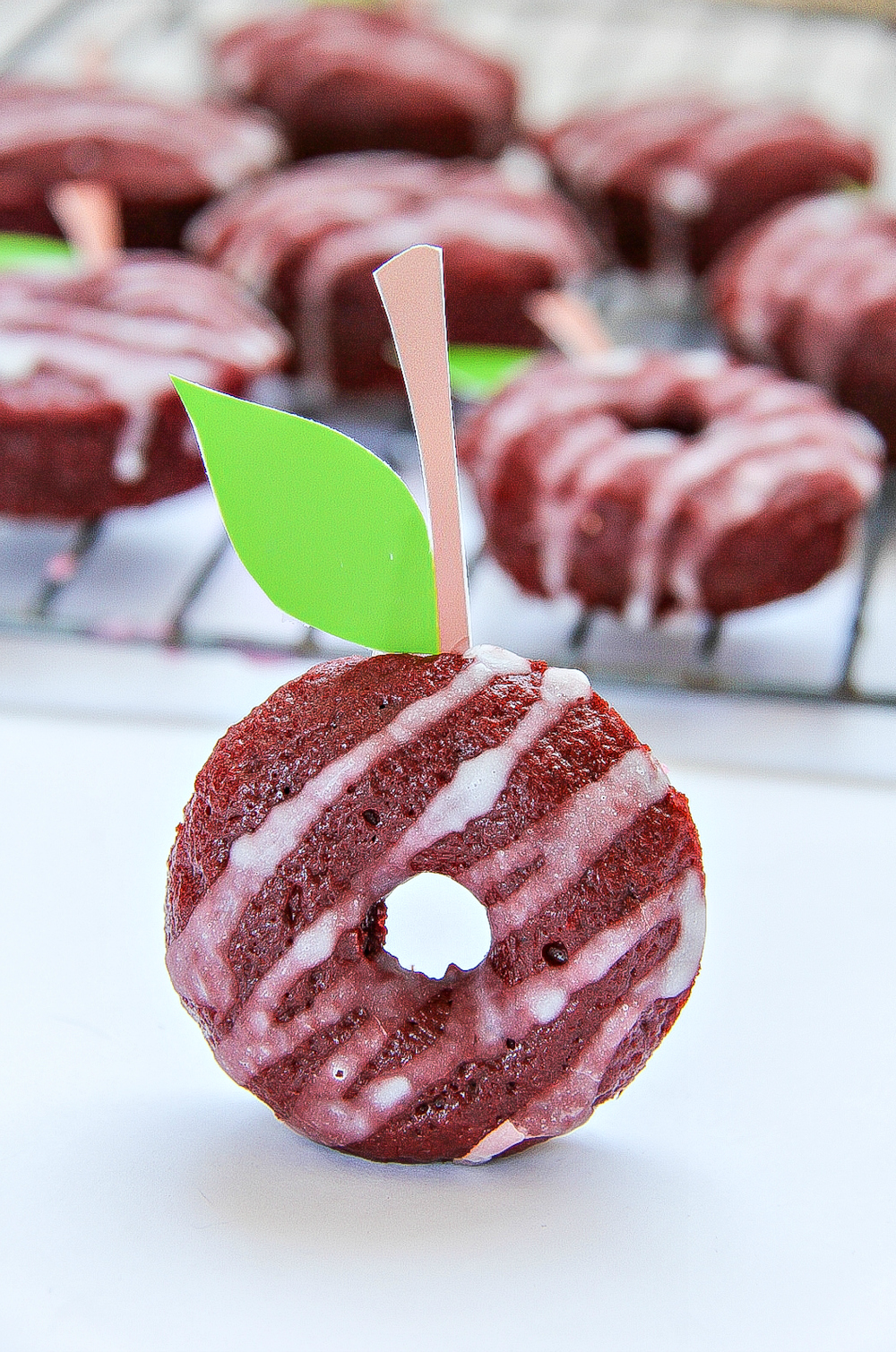 Note: These apple donut treats were originally created for Hewlett Packard's MyPrintly website however that site is currently offline. You can still find some of the MyPrintly projects on the HP YouTube channel.
With kids gearing up to head back to school, whether you are a parent, a teacher, or on the PTA, it's time to think about class parties, back-to-school celebrations, and fun (and easy) gifts to give throughout the year. And this one is delicious and sure to be a big hit.
Follow the directions below and make them, but first, download and print the apple stalk printable.
How To Make Red Velvet Cake Mix Donuts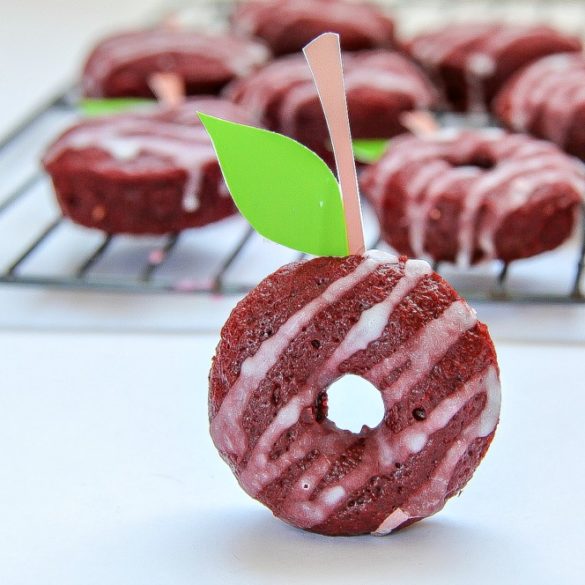 Ingredients
2 cups red velvet cake mix
3/4 cup buttermilk
3 tbs melted butter
1 egg, beaten
1 cup confectioner's sugar
1/2 tsp vanilla extract
2 tbs reduced-fat milk
toothpick
tape
Instructions
Pre-heat the oven to 350F.
Combine the cake mix, buttermilk, melted butter and egg in a bowl. Whisk completely to combine.
Spray a donut pan with nonstick spray, and using a piping bag pipe the donut mix into the pan.
Bake for 10 minutes.
Leave to cool slightly and then transfer to a wire rack. Place a sheet of parchment paper underneath.
Combine the confectioner's sugar, milk, and vanilla in a bowl. Pour into a piping bag and drizzle over donuts.
Recipe: by Tonya Staab tonyastaab.com
Don't forget to download the apple stalk printable at tonyastaab.com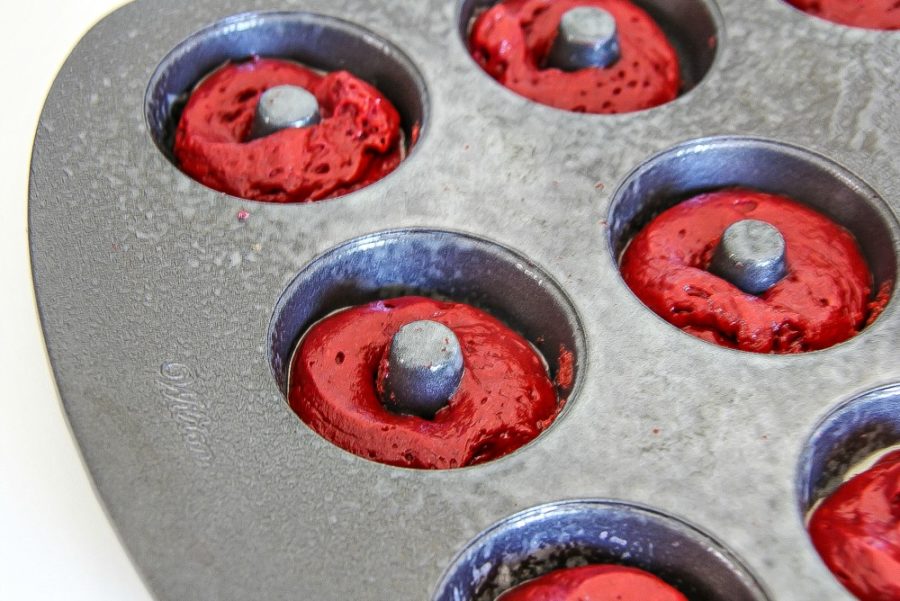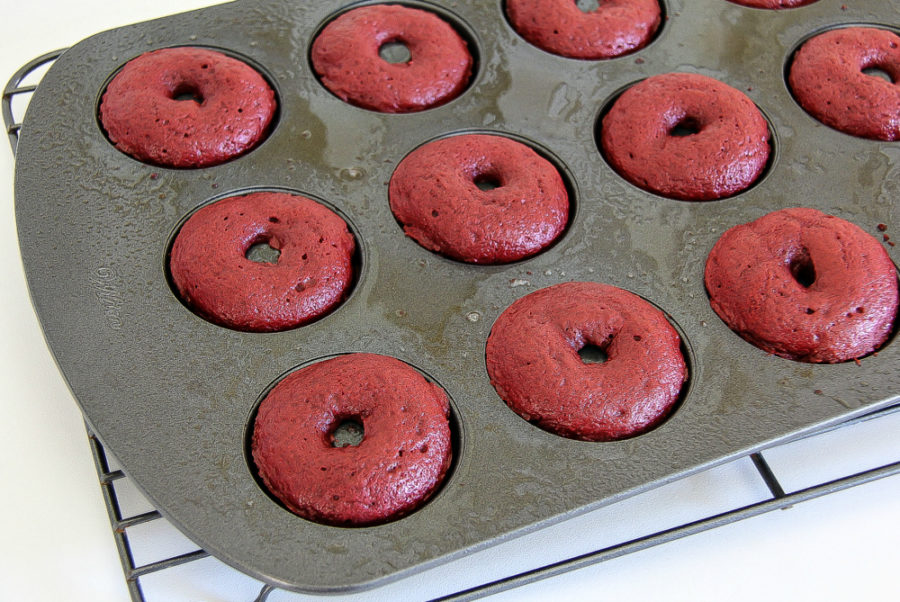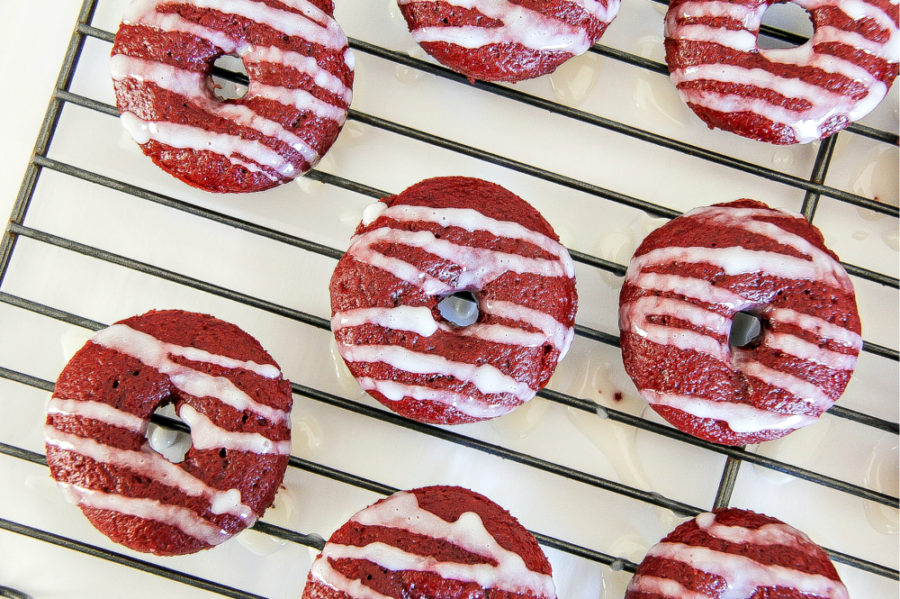 Once the donuts are cooled and iced attach the apple stalk to a toothpick using tape, and insert it into the top of each donut.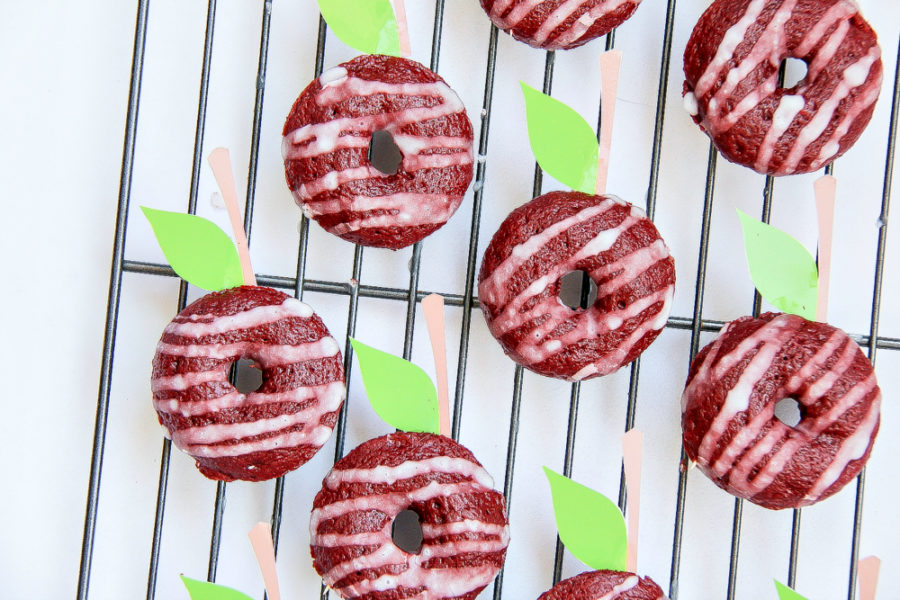 Please pin this post for later: