A fun and easy way to cover up a boring vase is to make a vase cover. This felt and fabric hand-stitched cover is perfect for a little girl.
As those of you who read my blog regularly know, I have a 3-year-old girlie girl. She loves flowers, pink, butterflies, dancing, hosting tea parties for her toys, and dressing up as a princess.
While we were Halloween shopping last month, I found these green Daisy Reeds at Pier 1 Imports and thought they would look beautiful in her bedroom. The only problem, was I didn't want to put a glass vase in her room because undoubtedly it would be knocked over and broken in no time; either by her carrying her vase of flowers up and down the stairs repeatedly (she LOVES to move everything around and re-decorate) or by her brother hitting it with his hammer (which is the most likely scenario to happen).
I decided to use a plastic glass as a vase and make this felt cover for it.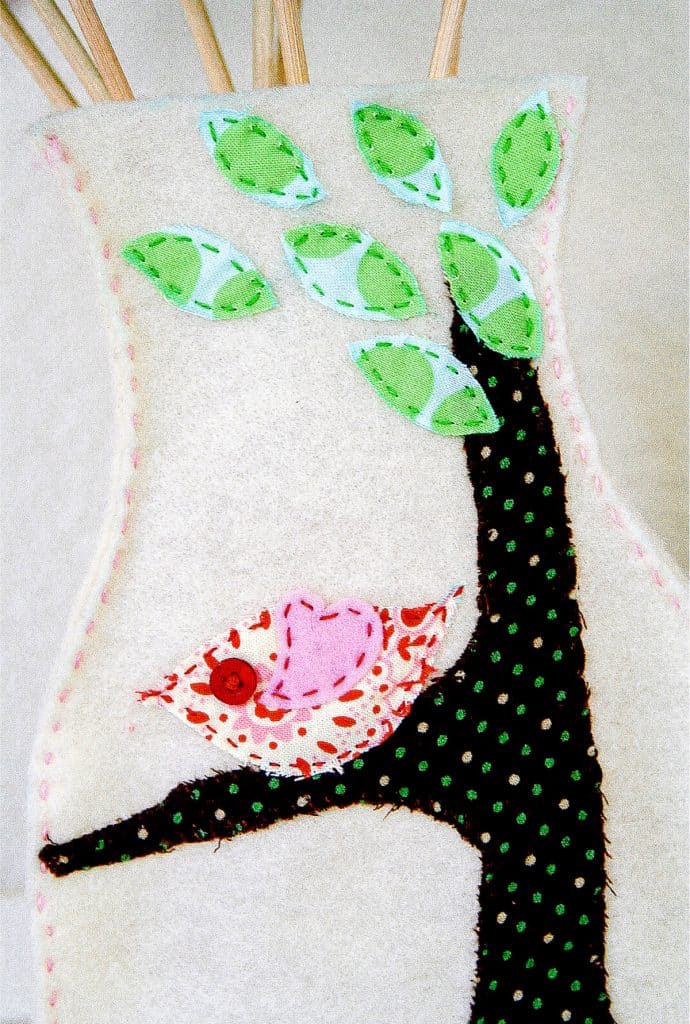 How to make a felt vase cover
Supplies
Felt sheets (assorted colors)
Fabric scraps
Button
Embroidery thread
Needle
Scissors
Instructions
Cut your felt into a vase shape. Make identical pieces for the front and back, and then the sides.
Cut out pieces of scrap fabric to make a tree with leaves and a bird. Hand-sew these onto the front of the felt vase using embroidery thread. Stitch a button in place for the bird's eye, and a small felt hard for its wing.
Using embroidery thread, sew the sides and base to the front of the cover, and then sew on the back too.
Once your vase cover is made, insert a thin vase, glass, or glass jar.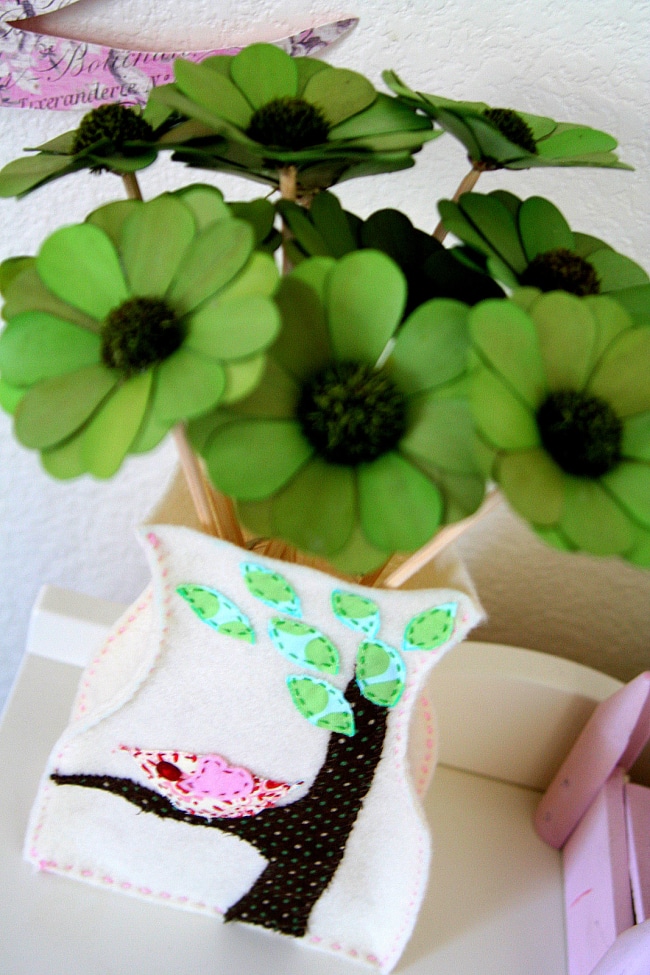 More vase cover crafts
Are you looking for more ideas for covering that boring base hidden in your cupboard? Take a look at these:
Please pin this post for later