Decorating your chicken coop is almost as fun as your home. Make this DIY egg wreath for your chicken coop door or a fun Easter craft.
A couple of years ago I made a simple DIY evergreen front door wreath over at Make and Takes. It hung on our day for as long as we lived in California. By the time we had relocated to Kentucky, I had accumulated a few more wreaths that clutter my office.
How to make a DIY chicken coop door wreath
This wreath combined with wooden eggs that I had ordered, (but then never used) for Easter crafts last year made the perfect egg wreath for our chicken coop.
Supplies
Basic round stick wreath
Greenery (if your wreath doesn't already have any)
Wood eggs
Spray paint – I used vintage pink, blue, beige, and white
Hot glue
Instructions
You can find my full tutorial to make an evergreen wreath at Make and Takes.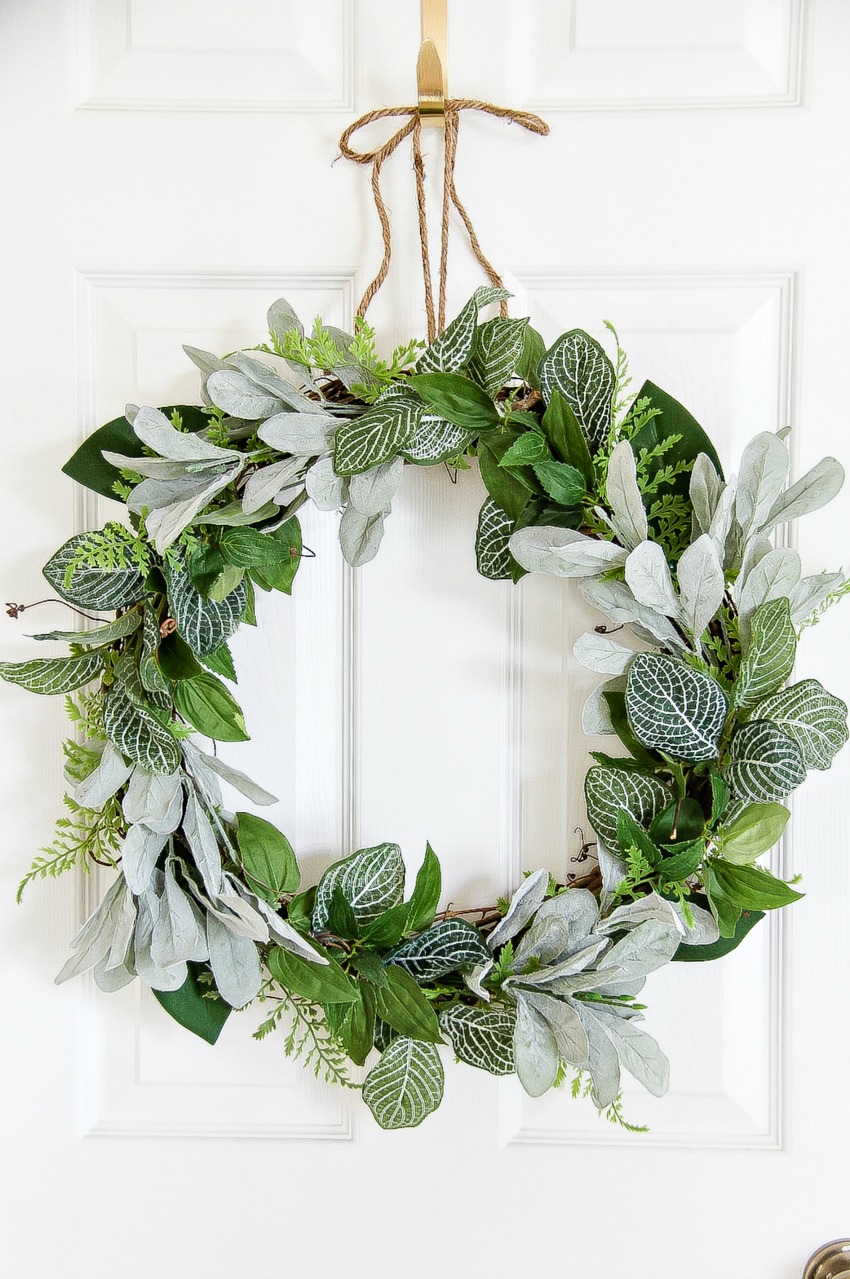 Once you have your basic green wreath together, the next step is to spray paint your wooden eggs.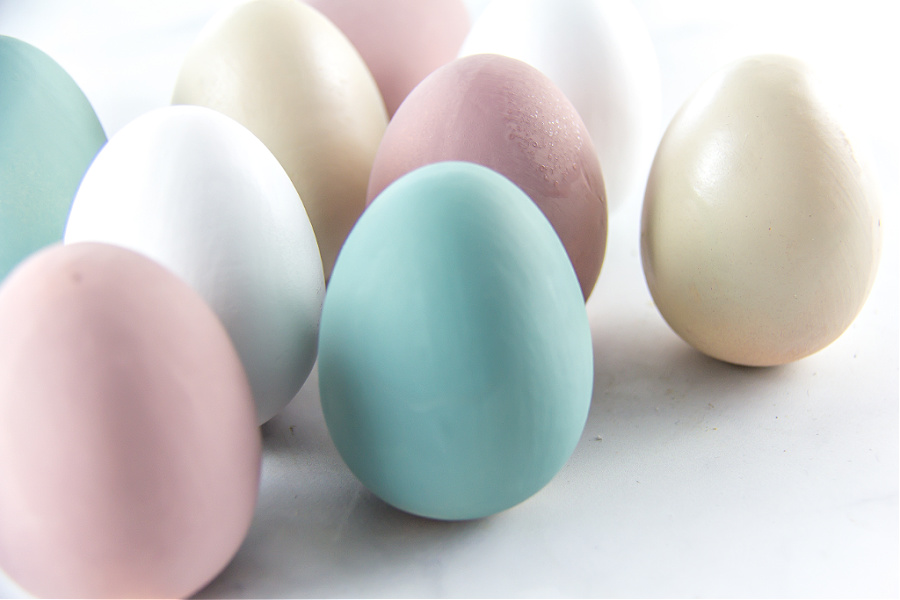 Using a hot glue gun, attach the eggs around the wreath. I also glued a few of the leaves to the eggs to make sure they held in place and added more greenery than the initial tutorial had.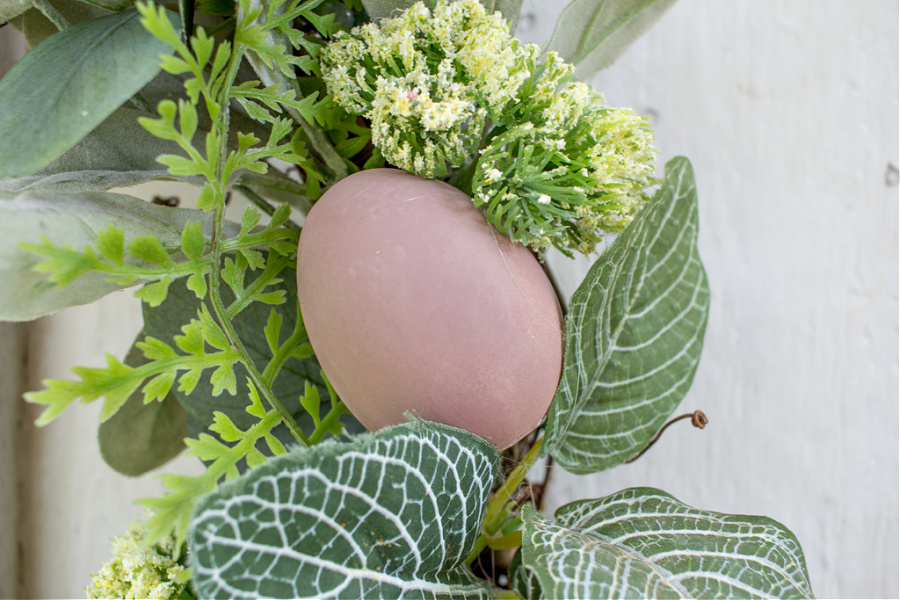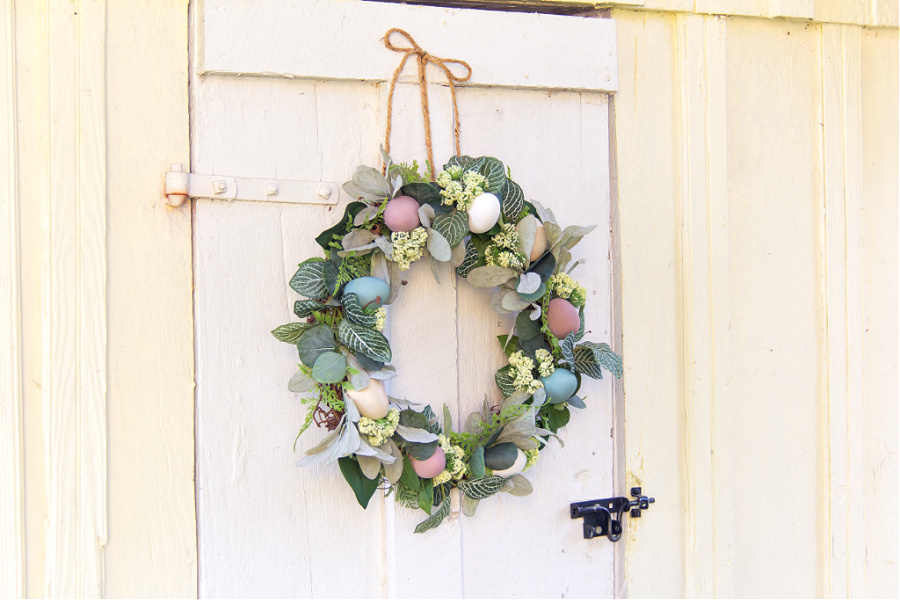 This project makes a great Easter craft too. Make one to hang on your own front door.
More ideas for keeping backyard chickens and ducks