Embroidered kitchen towels not only brighten up your own kitchen but make a wonderful personalized gift too. Use this tutorial to design your own.
Disclosure: This shop has been compensated by Collective Bias, Inc. and Mrs. Meyer's® Brand products. All opinions are mine alone. #HomeIsWhereMrsMeyersIs #CollectiveBias
Who else has kids who use the 'nice' kitchen towel hanging up to clean up spaghetti sauce, or juice spills? It's like throw pillows, or fancy bathroom towels. Maybe I'll try again when they have grown and moved out of home. For now though, I'll embrace the mess, the stains on everything, and the 'lived in' feel of our home. It doesn't mean I can't try to make things look nice though … in 6 months I'm sure I'll be making a new set of these towels.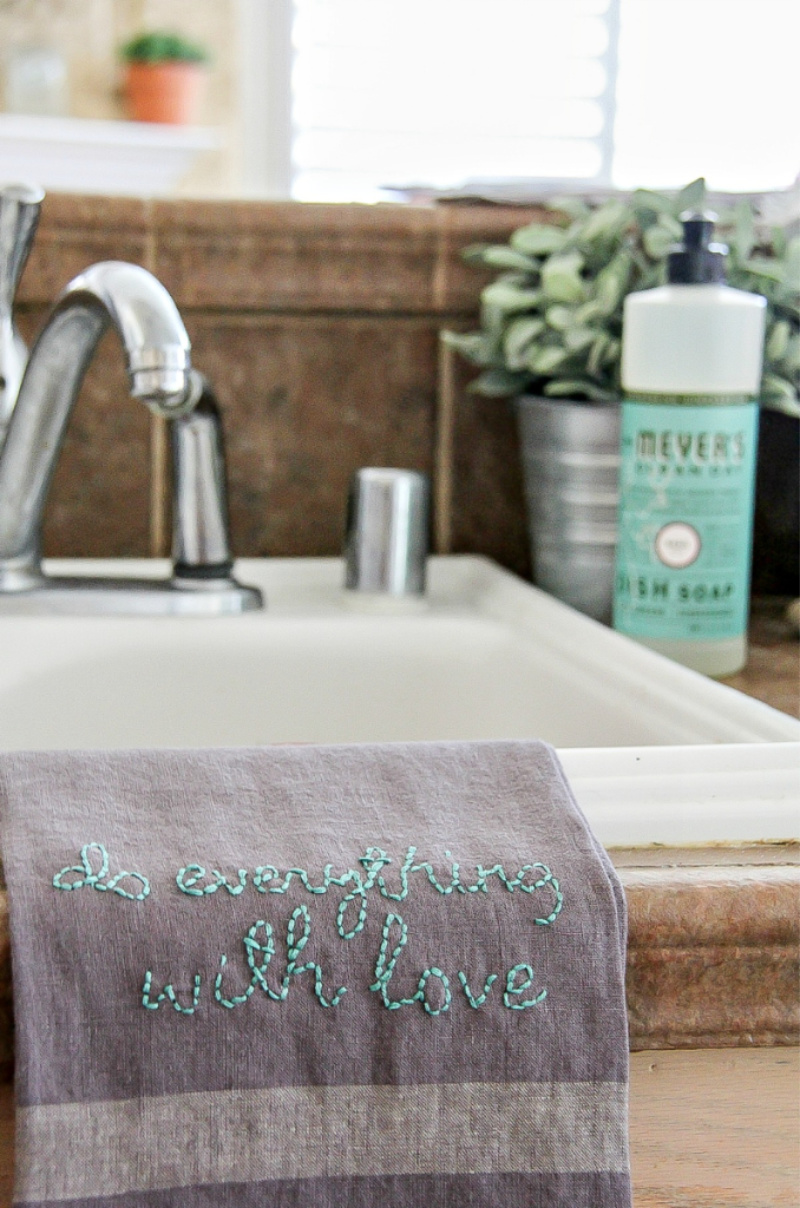 My last set of kitchen towels were white, and showed everything! So, I thought I'd go with a dark grey set this time and embroider some fun words on them, hopefully to inspire those who use them, or even catch their eye as they wander past them every day. I think subtle reminders and positive, inspirational words posted around the house sometimes inspire the kids to do more than play on electronics and face-time their friends.
What You Need To Embroider Kitchen Towels
Kitchen towels
Embroidery thread
Needle
Carbon paper
Words printed on plain paper – or you can download the PDF I made.
Pen or pencil
Note: If you use dark kitchen towels like I did you will want to use carbon paper in white, yellow, or blue so that the text stands out.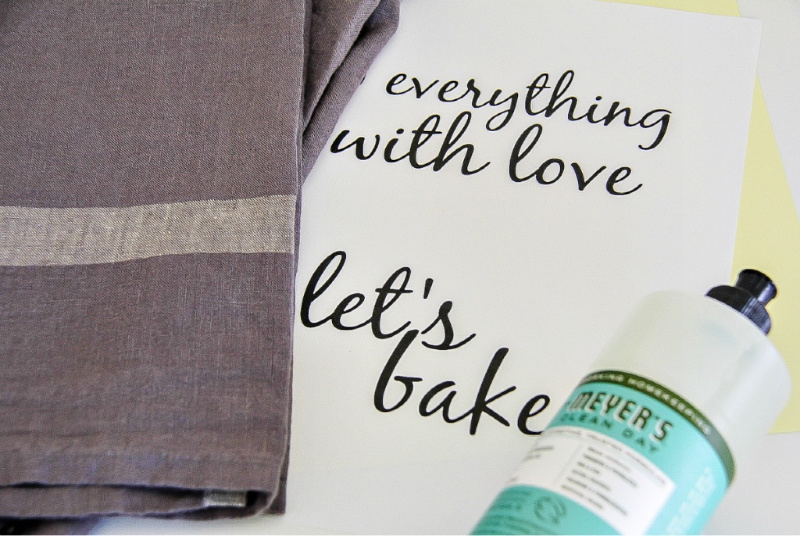 Either create your own wording on the computer and print it out, or print out the PDF that I've created for the two kitchen towels that I've made here.
Tape the carbon paper and printed words onto the kitchen towel exactly where you want to embroider it.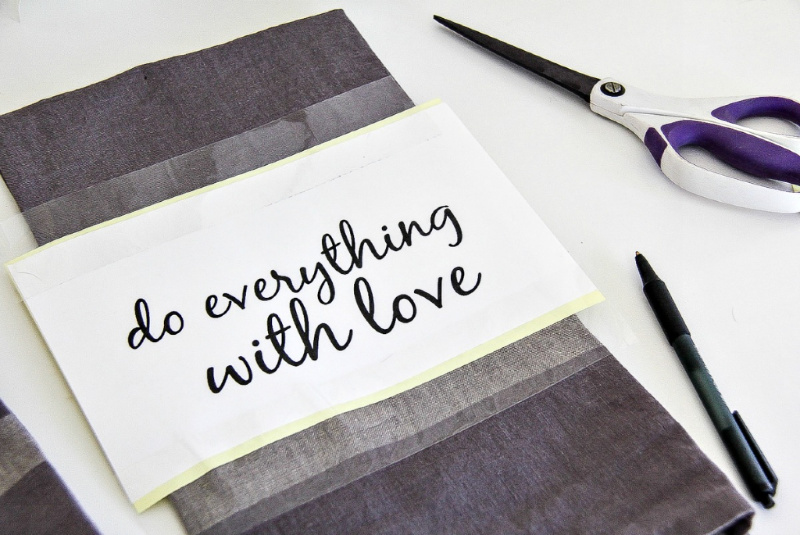 Open up the kitchen towel onto a hard flat surface, and then using a pen draw over the words transferring them through the carbon paper onto the fabric.
Then, you can begin stitching over the top with embroidery thread and a needle. I like to use three strands of thread to make the stitches a little thicker, and I double the thread over through the needle. For this embroidery project I used a basic back stitch, but a stem stitch would look pretty too, especially if your words are a little larger.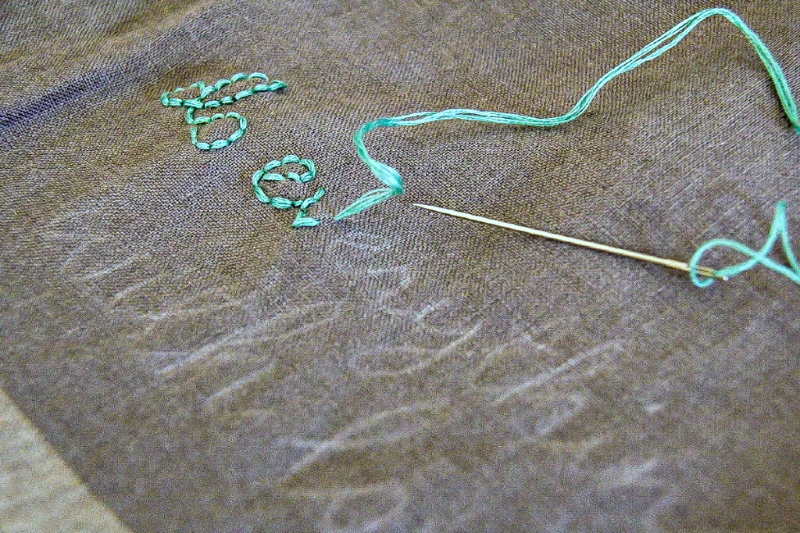 It's the perfect project to do while watching a movie … or at least that's my excuse for watching a little television during the day.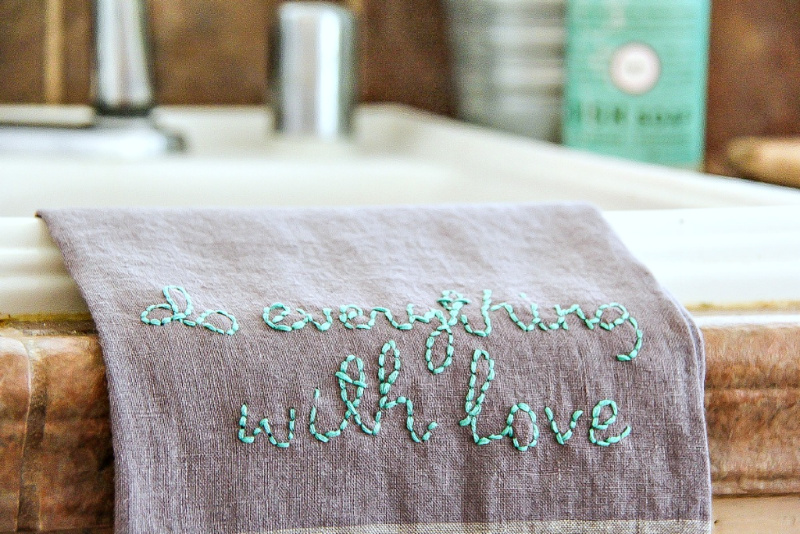 These embroidered towels would make a great housewarming gift too. Pop them into a container with a bottle of Mrs. Meyer's® Dish Soap, a sponge, and a dishwashing brush that you can add liquid to.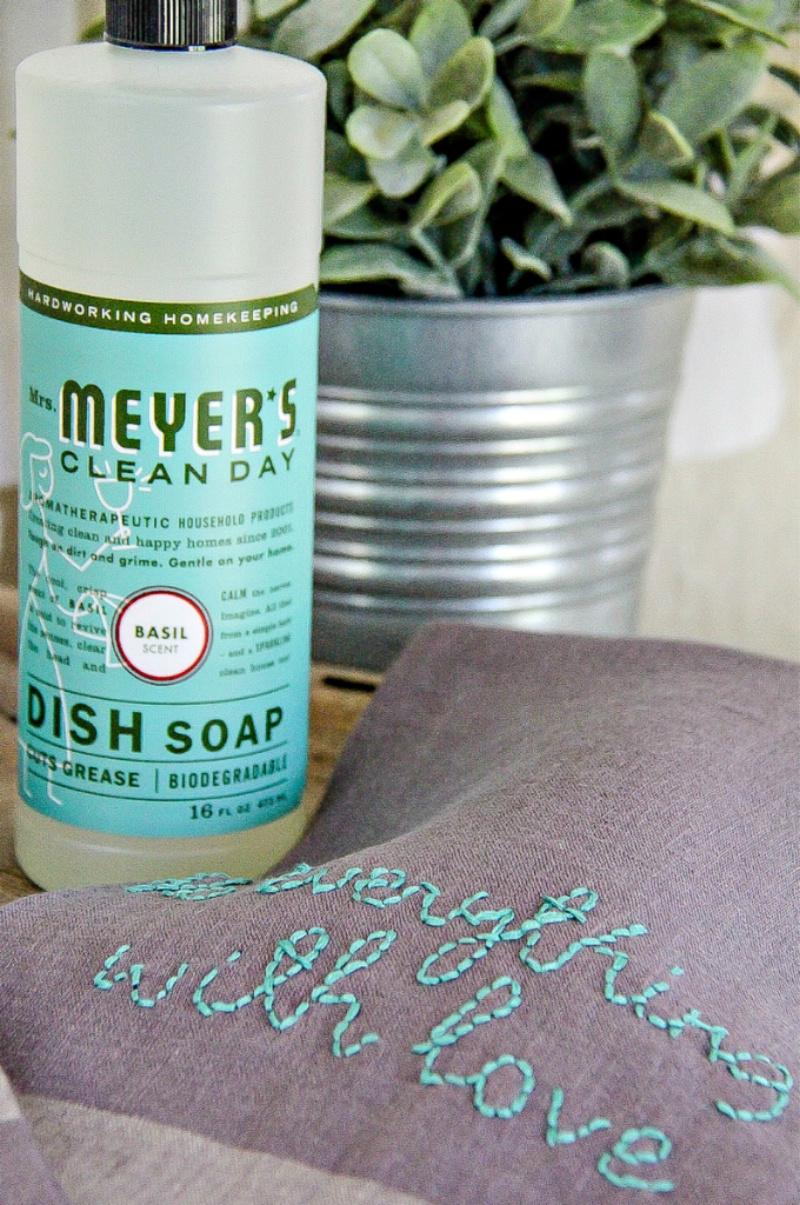 They'll look fabulous in any kitchen.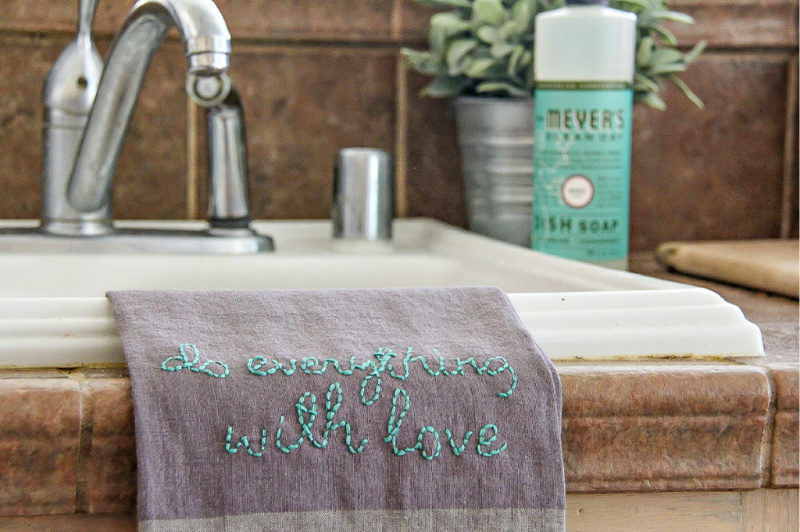 And are perfect for using all around the kitchen, not just at the sink.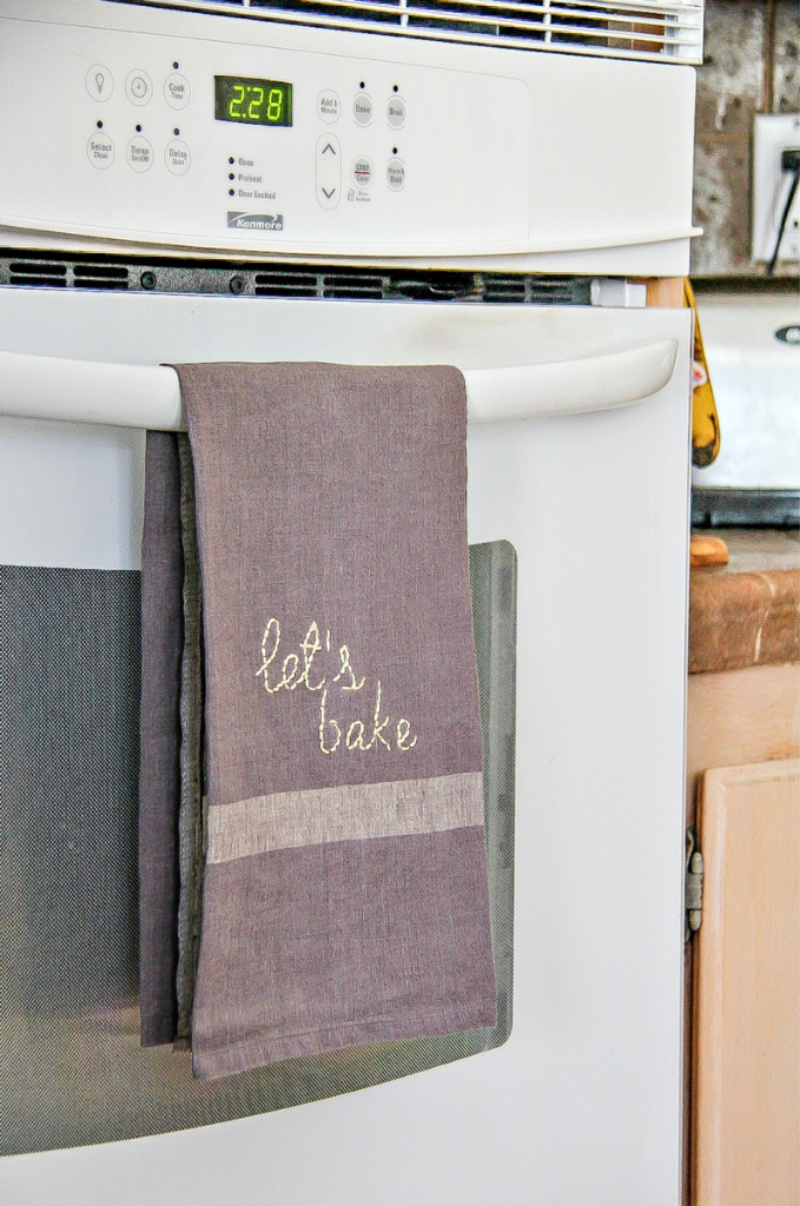 Mrs. Meyer's® Basil Dish Soap is rich, thick and makes grease disappear like nobody's business. This concentrated liquid dish soap formula for hand washing dishes includes Soap Bark Extract, another ingredient from the garden that is one of nature's best degreasers. The formula is biodegradable, contains plant-derived ingredients and rinses clean. All you need is a squirt or two of liquid dish soap and you're on your way.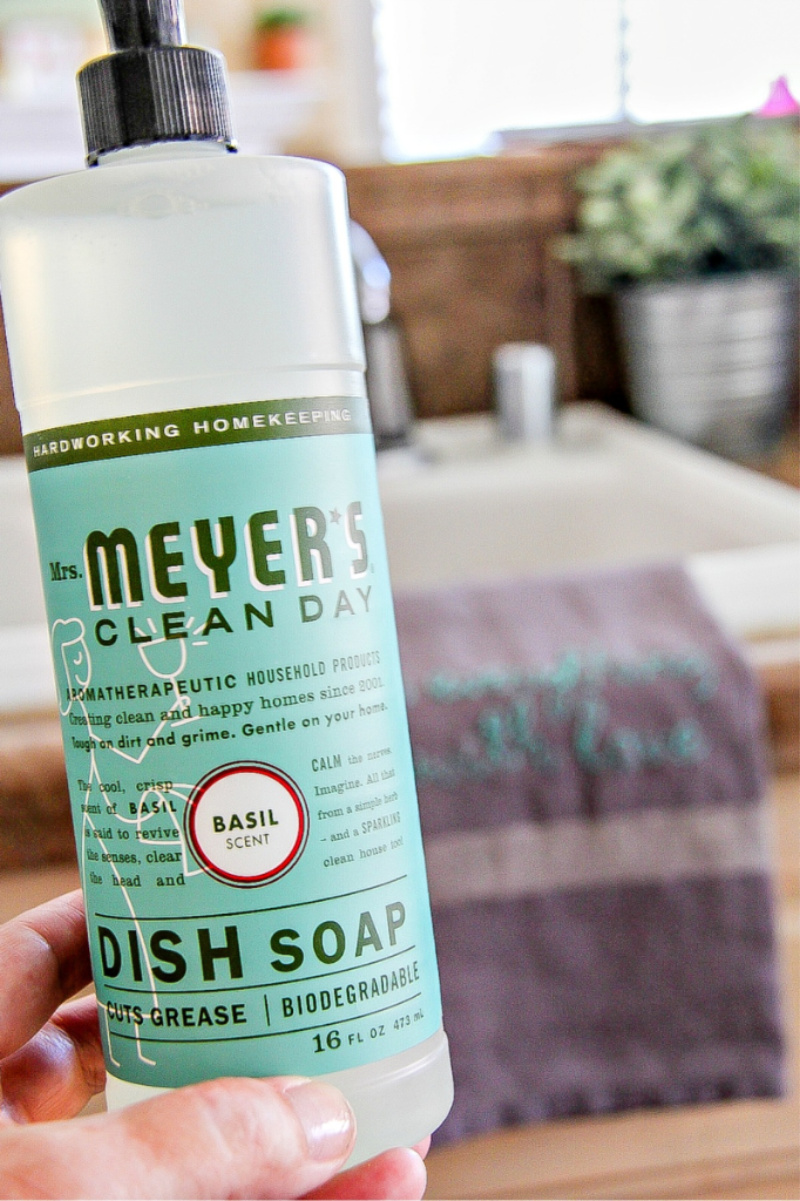 Mrs. Meyer's® Brand products are packaged in beautiful bottles that are recyclable and BPA free. They are Leaping Bunny certified/not tested on animals and manufactured in the USA. Products are made with essential oils and plant-derived ingredients and have garden-inspired scents provide an aromatherapeutic experience while you clean.
You can find Mrs. Meyer's® Dish Soap at your local Kroger store where dish washing products can be found.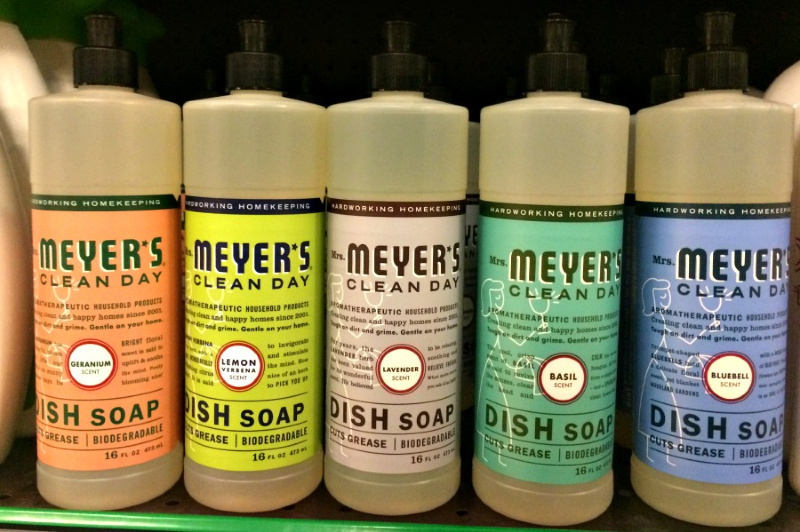 And while there, grab Mrs. Meyer's® Laundry Detergent too, available in the aisle where laundry detergents are sold. Your clothes will thank you.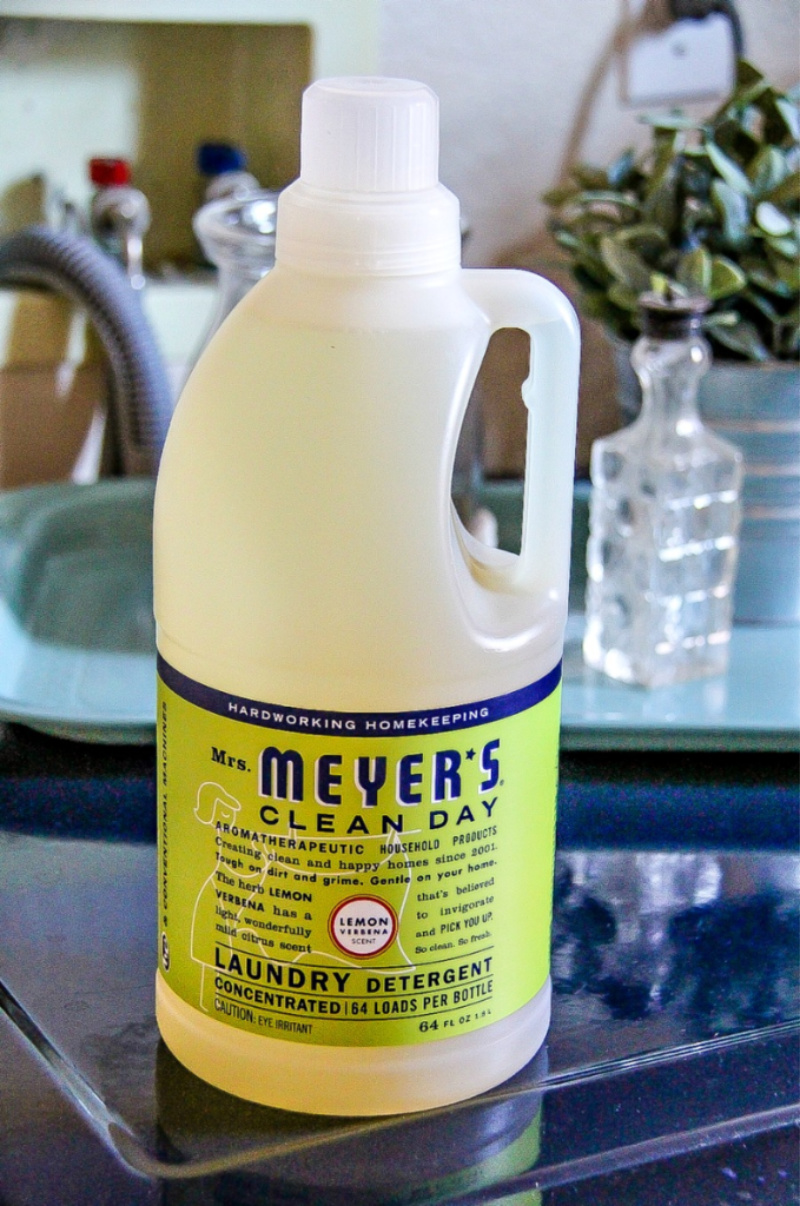 Pin this post for later: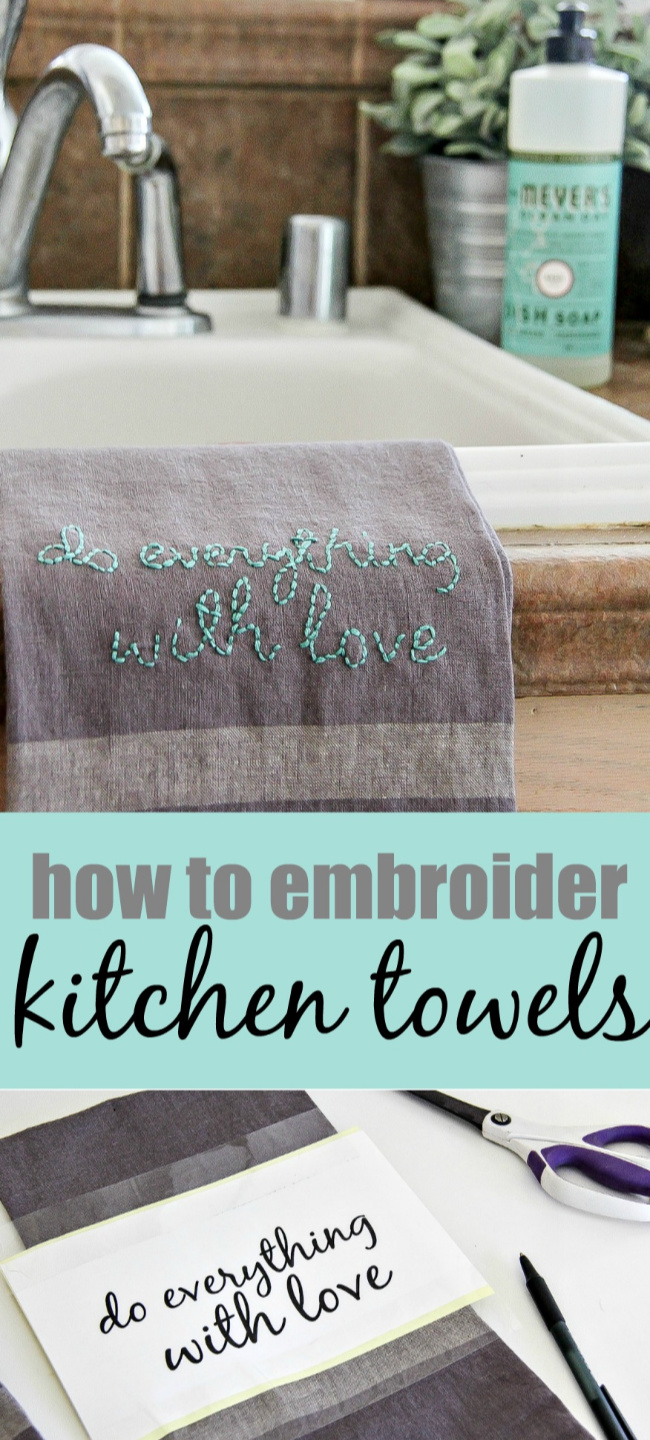 Save
Save
Save
Save
Save
Save