DIY food trays just like they have in the movie theater are perfect for family movie night at home. Learn how to make them right here.
Disclosure: This shop has been compensated by Collective Bias, INC. and The Coca-Cola Company, all opinions are mine alone. #WinCoPizzaNight #CollectiveBias
I love the holiday season. The kids have two weeks off school from winter break, and I am so looking forward to spending lots of time with them enjoying family movie nights, playing in the snow, ice-skating, game nights, and so much more.
One of our favorite things to do is curl up in front of the fire, watch a movie, and have dinner and snacks together.  I like to switch it up a little though so that it's not just the same thing over and over … you know, the same snacks, and the same activities. I like to throw a little something in there that the kids will get a kick out of.
One of my more recent things is these movie night food trays. They are just like the ones you get at the movie theater, so we can take them to the drive-in or use them at home for family movie night.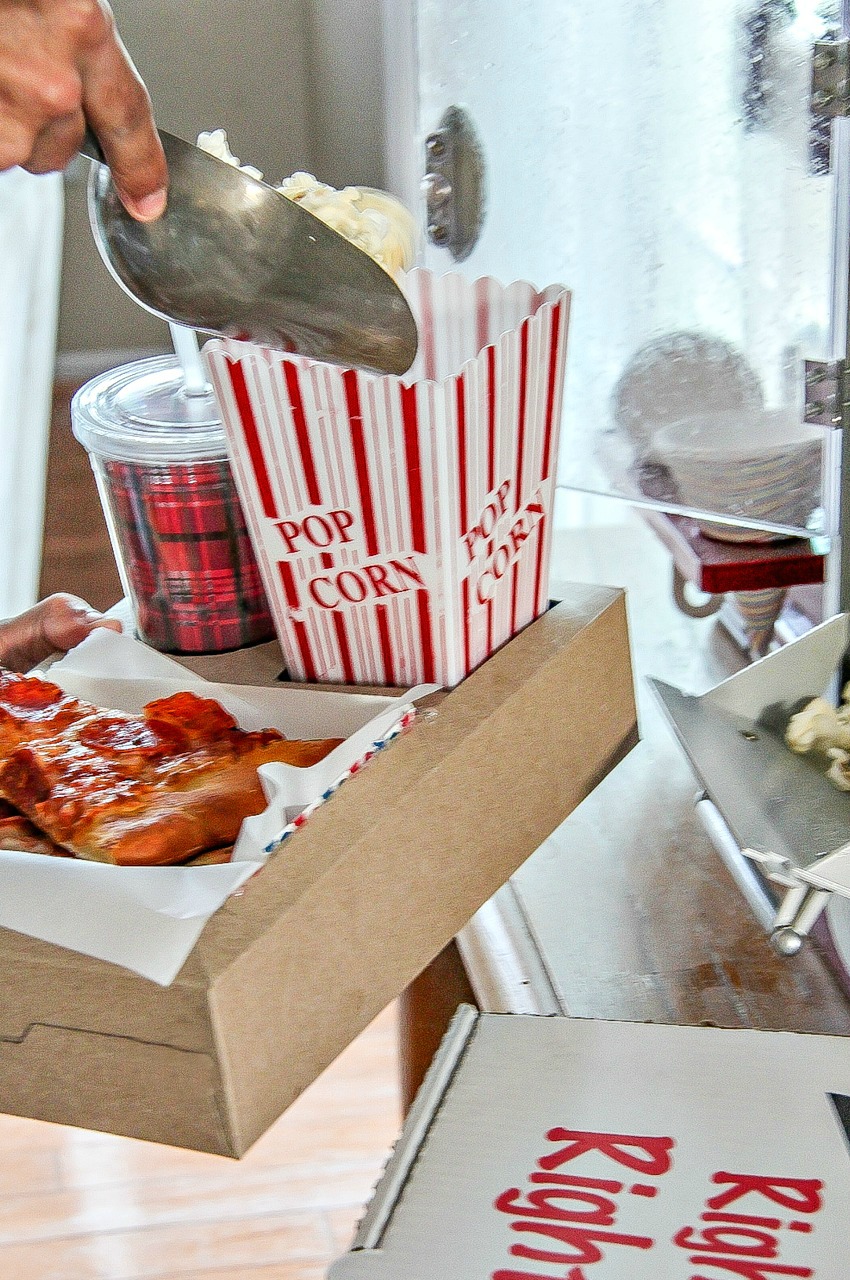 Pizza night makes meal time easy and saves time so we can spend more time together doing what we love, watching movies, and spending quality time together.
These movie night food trays are quick and easy to make, and are the perfect way to use those cereal boxes instead of throwing them away.
How To Make Movie Night Food Trays Like The Movie Theater
The first thing you need to do, is to open up your cereal box along it's joins. You will find that one side, the top and bottom are adhered together, but will peel apart. Place your drink bottle, popcorn tub, and food tray on top and trace around them, and then cut out these spaces with a box cutter.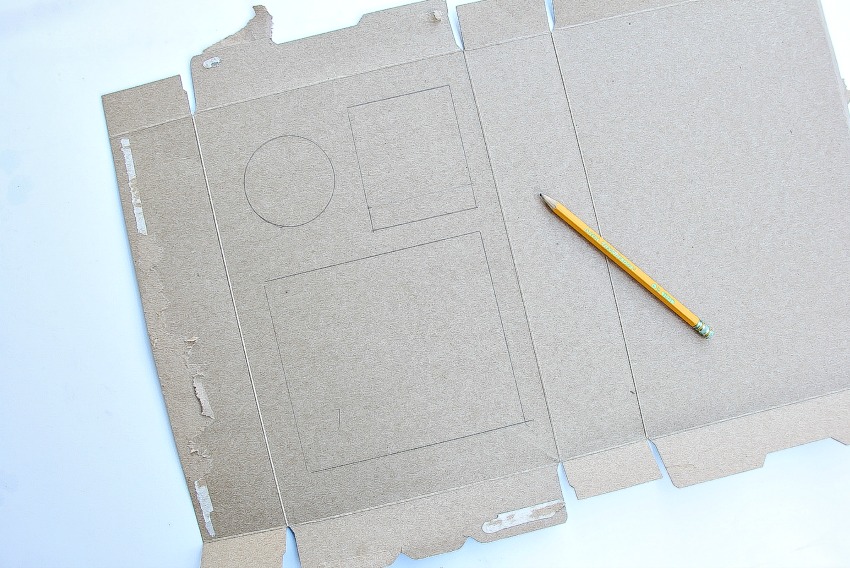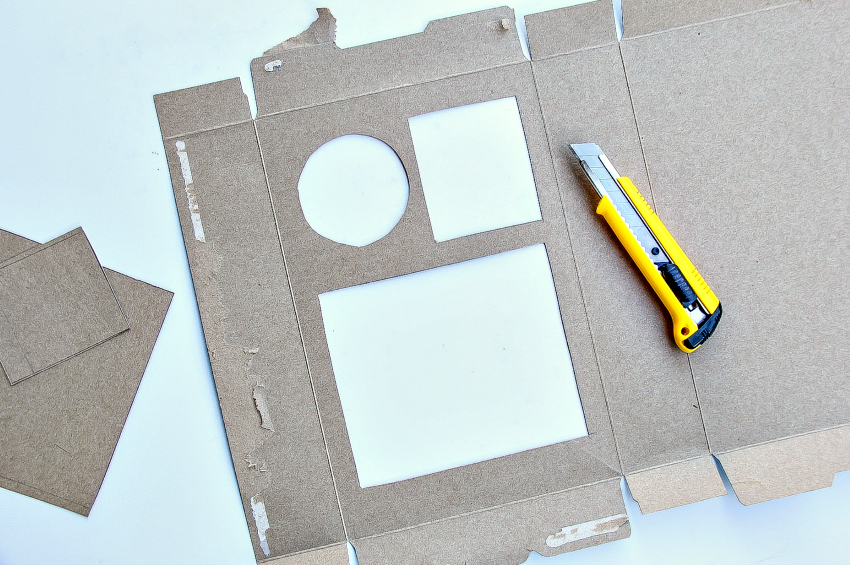 Then, using hot glue, stick your box back together, but inside out. Your trays and tubs will fit neatly inside.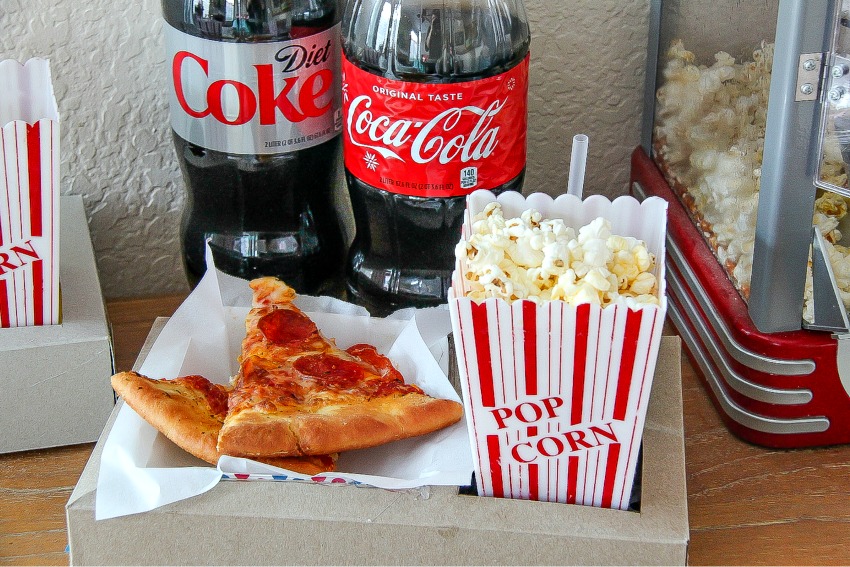 Everyone can then fill their popcorn tubs, drink containers, and food trays with their favorite movie night snacks like pizza, popcorn, and soda.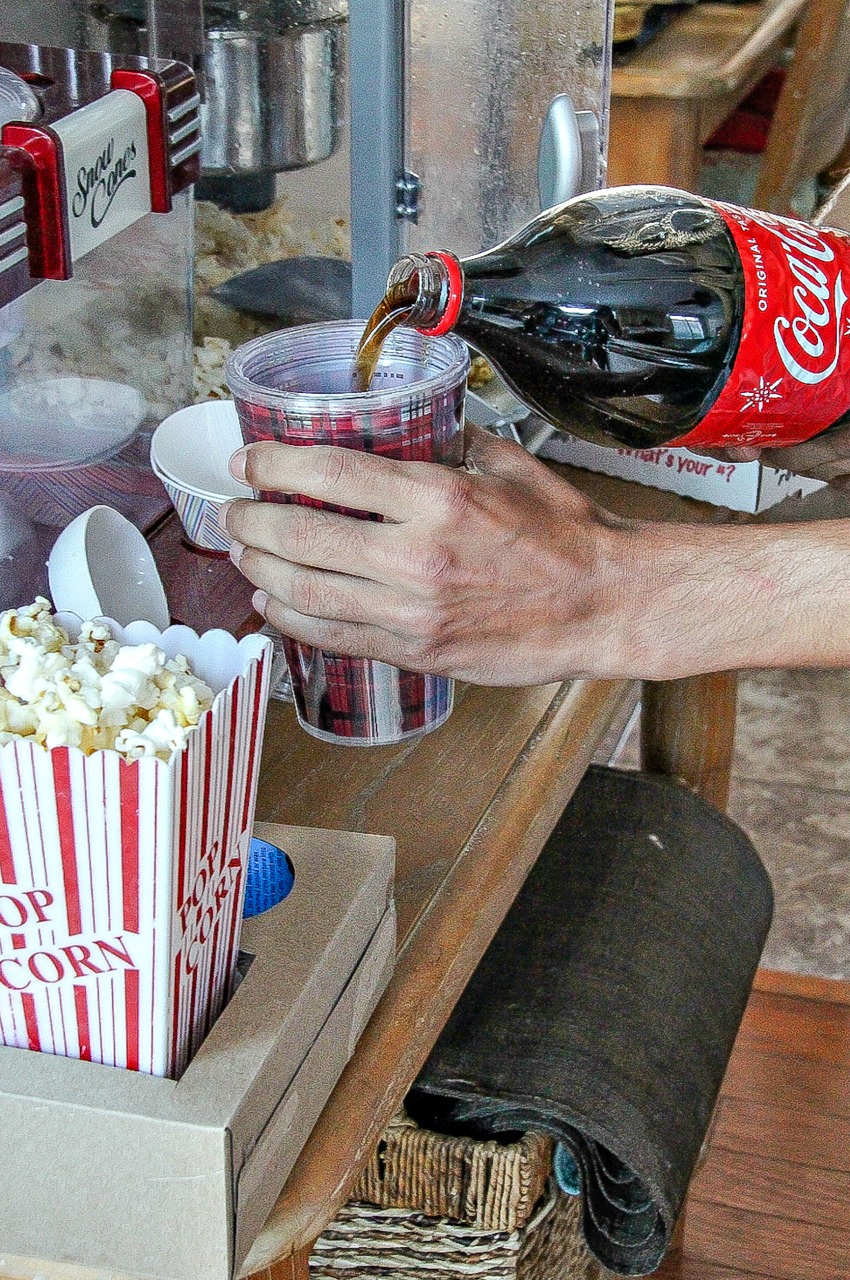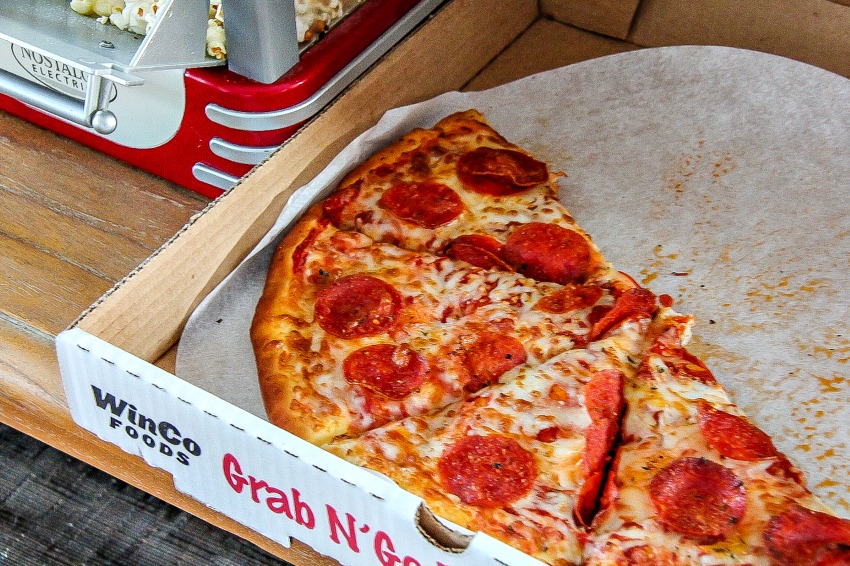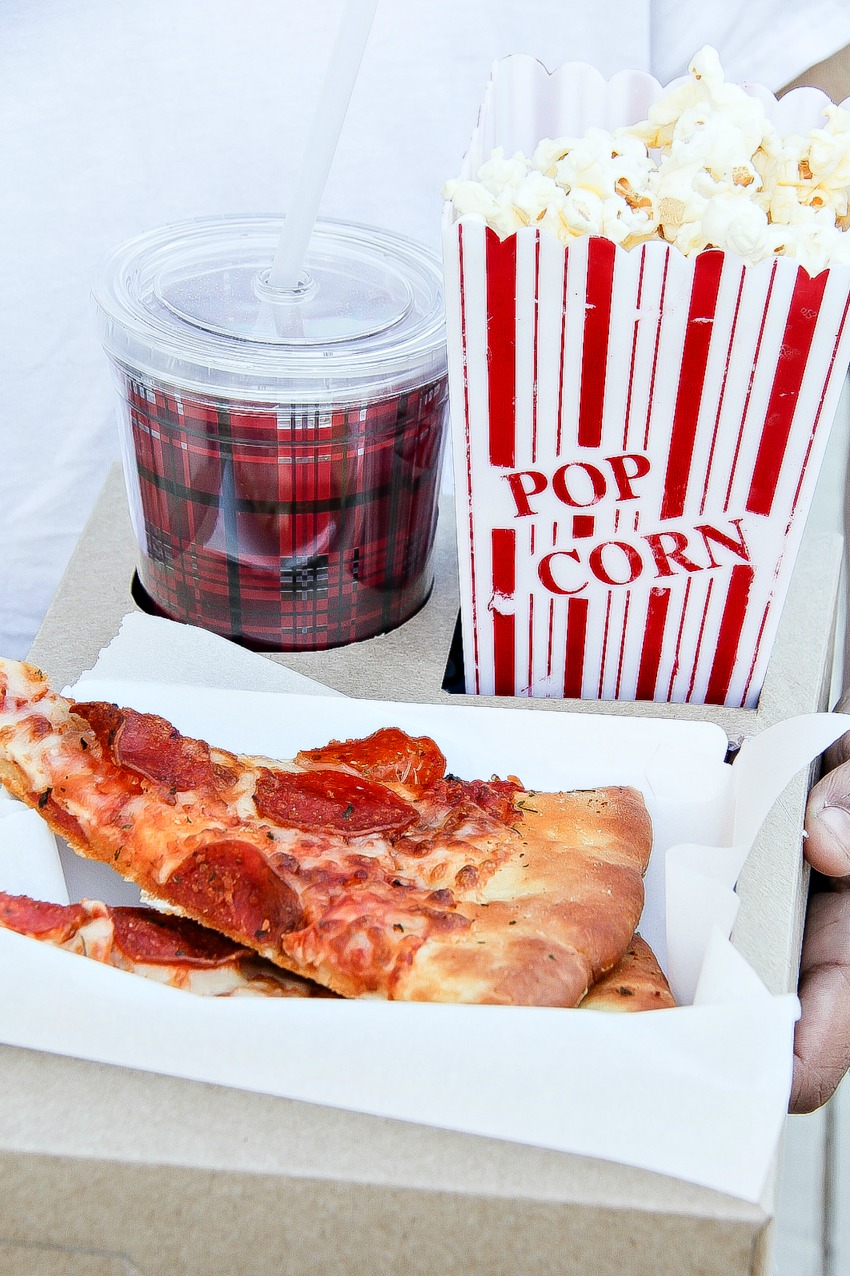 You can get everything you need for this great movie night at WinCo, the employee-owned company, where they have low prices in every aisle, of every department, every day. Did you know that they also have take 'n bake pizza at WinCo? AND, they even have gluten-free, which we absolutely love. I can pick up a pepperoni pizza for two of the kids to share, a gluten-free pizza for my little man, and pizza-by-the-slice for me with all of my favorite vegetable toppings. And no matter whether you love pineapple, or pepperoni, pizza tastes better with Coca-Cola®.
They have a great deal on right now.
"Save $1 when you buy any WinCo Pizza and (2) 2-Liter Coca-Cola Beverages! (Offer Ends 2/28/18)" in-store coupon
Connect right here for more great deals from WinCo:
Facebook |Pinterest | Twitter | Instagram | Website | WinCo Snapchat: ilovewinco
You will find your favorite Coca-Cola beverages in the soda aisle of your local store, and the taken 'n bake pizza at the front of the store by the check-out.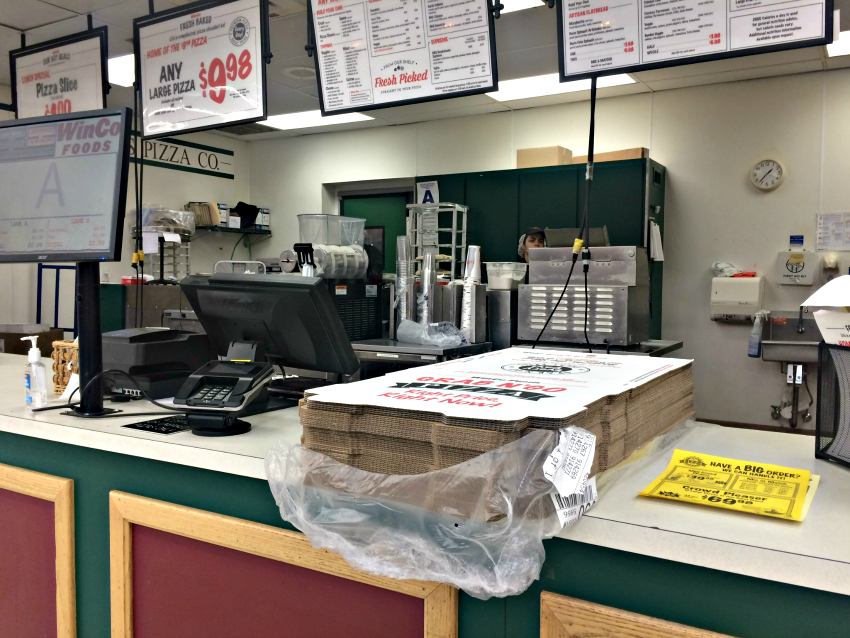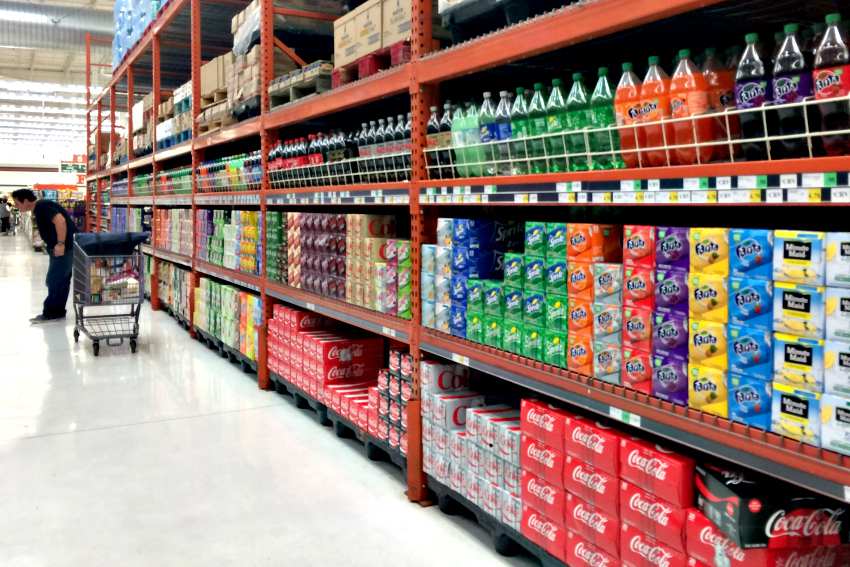 Pin this post for later: