If you need dollhouse flooring ideas, we show you how to make custom DIY dollhouse wood flooring. It's easier than you think and looks great.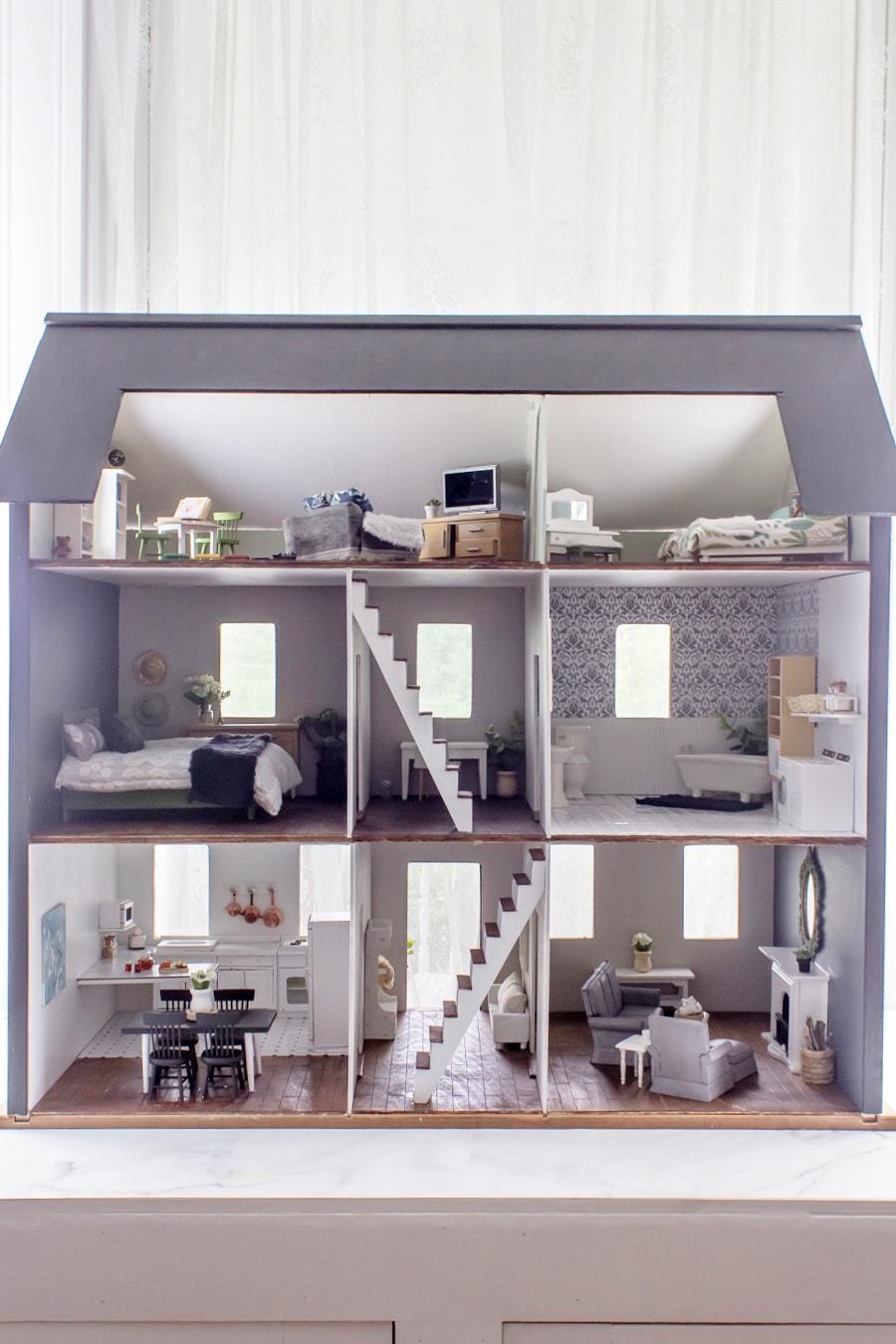 Dollhouse wood flooring
No matter what size of dollhouse you have, you can use our dollhouse wood flooring instructions to make custom flooring for each room. You can stain it in different colors, keep it uniform throughout, and we'll also show you how to use the same materials to make bathroom and kitchen faux tiling too that flows from room to room.
Supplies
Dollhouse
Craft ply (wood) – we purchased 3mm x 12″ x 24″ sheets from the hardware store
Ruler
Saw (for cutting the wood sheets to size)
Scratch awl (or anything else that you have that can make a groove in the wood)
Wood stain
E-6000 glue
Instructions
The below photo shows the basic dollhouse we started with that we purchased from an antique and collectibles store.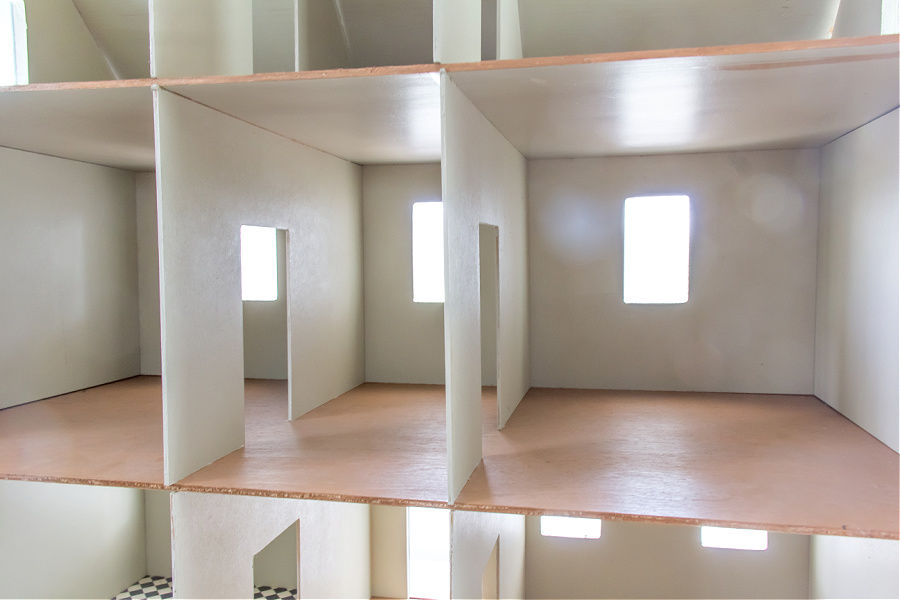 The first step is to measure the floors in each of the rooms, and then use a saw to cut the wood to size.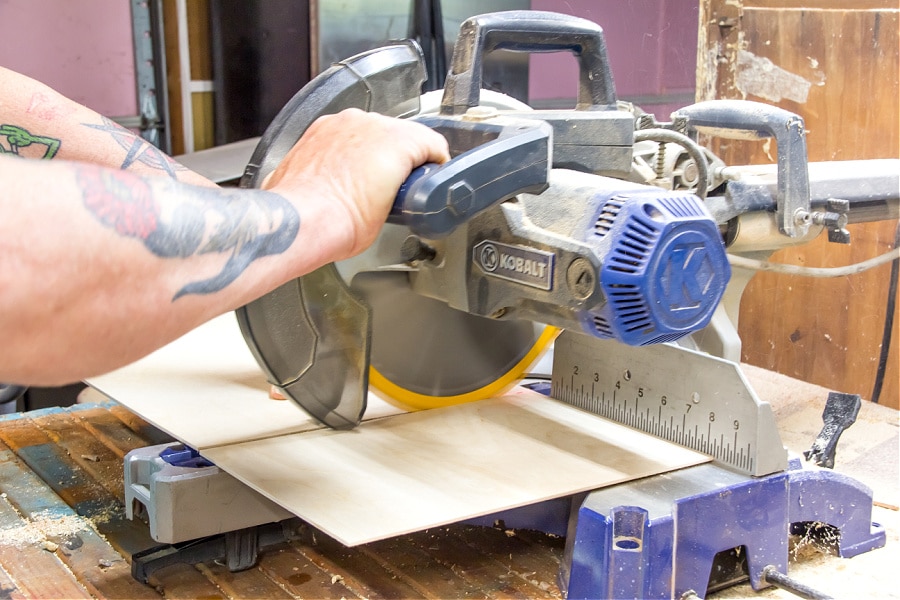 Using a scratch awl and a ruler, make grooves all the way down the craft ply.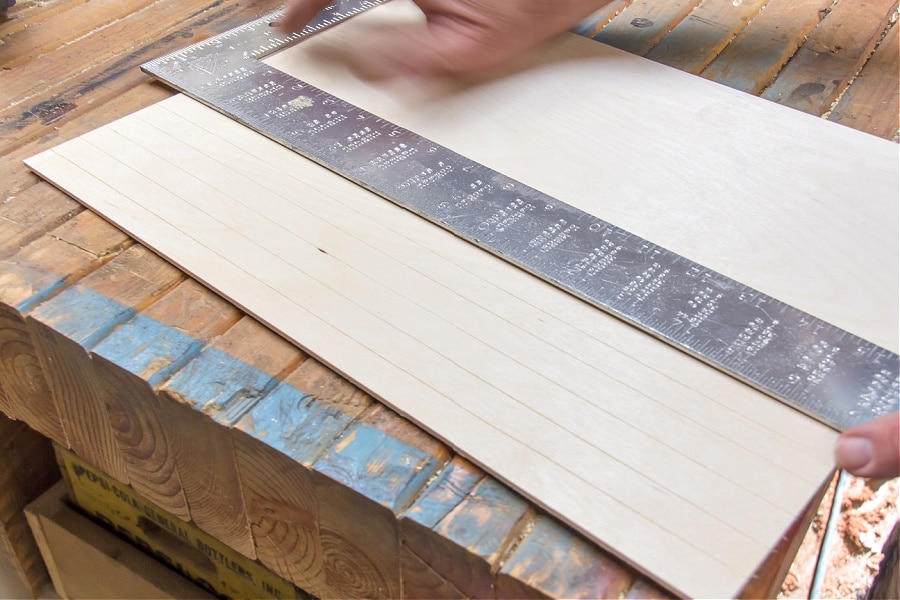 Turn the wood around and make grooves going in the other direction to resemble floorboards.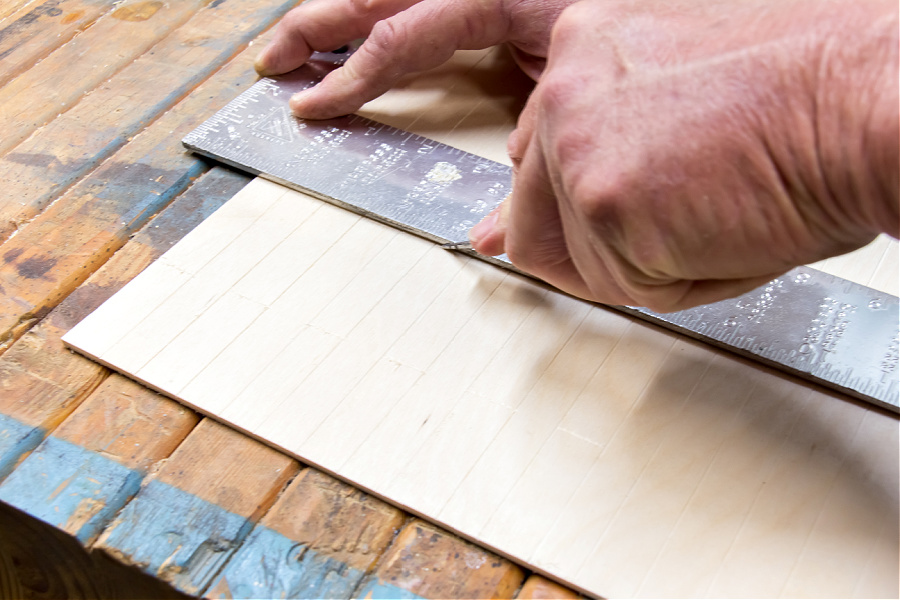 Now you are ready to stain your wood. Apply the stain to the grooves first and leave that on for 5 to 10 minutes because you want that color to be darker. Apply the stain to the rest of the wood, and wipe off – time will depend on how light or dark you want the flooring.
Note: Set aside a sample piece or two of the wood (with grooves) to try out different stains and lengths of time to leave them on until you get the look that you want.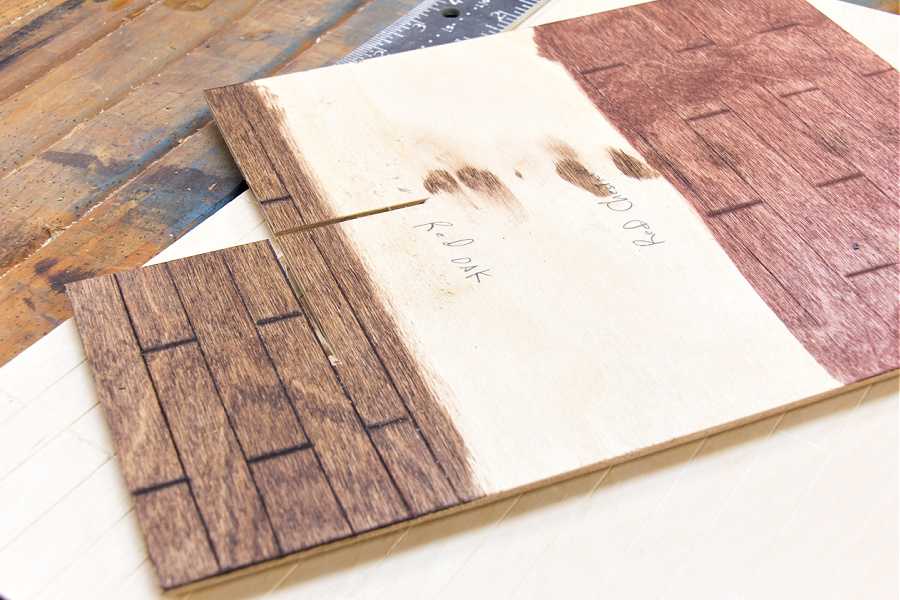 Next, we glued the wood flooring down to the existing floor using E-600 glue. Then, we added a small piece of stained wood to each of the doorways as a transition strip.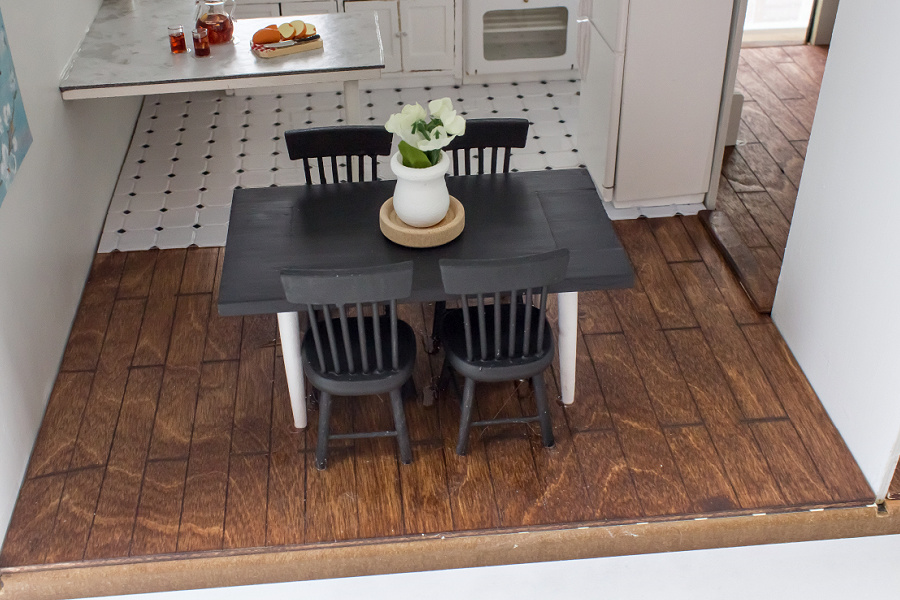 The final step was to add a little stain to the outside edge of the wood flooring along with the existing dollhouse flooring.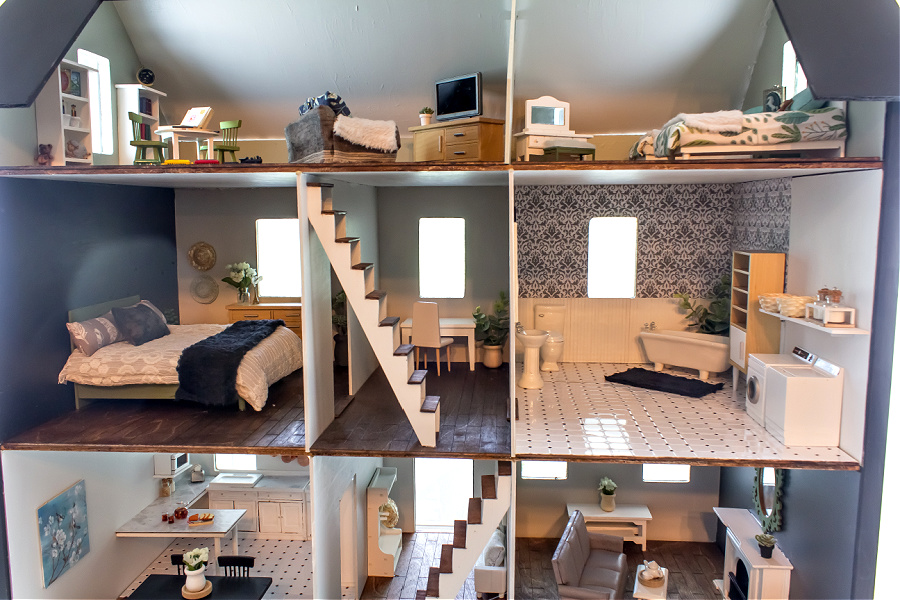 More dollhouse flooring ideas
In the above image you can see that we also added tile to the bathroom/laundry room and the kitchen as well.
We purchased Mayberry Street Miniatures Black & White Octagon Tile Floor and glued it down to the same craft ply that we used to make the wood flooring. You can also use scrapbook paper to do the same thing.
More dollhouse ideas
If you are looking for more dollhouse ideas I'll be adding to this list as I add more posts in the future:
Please pin this post for later: