Growing up one of my most prized gifts was a handmade dollhouse.  It was made by my dad when my sister and I were very young.  I dreamt that one day I would own a real house that resembled it.  That never happened and I would love to know what happened to my beloved dollhouse.
Of course I wanted Marisol to have a special dollhouse too.  One that I hope she will use and love for many, many years to come.  So this is the one we gave her for Christmas.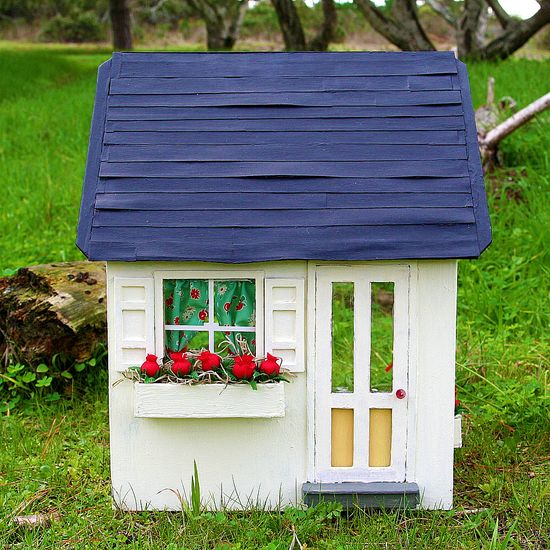 It started out looking more like this when I purchased it from the Antique Mall: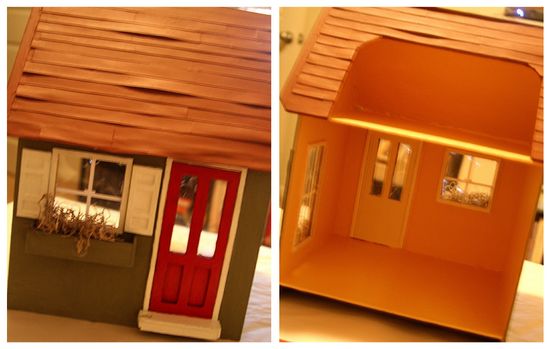 but with a lot of tender loving care, a fresh coat of paint and some furniture, it became something that she could treasure.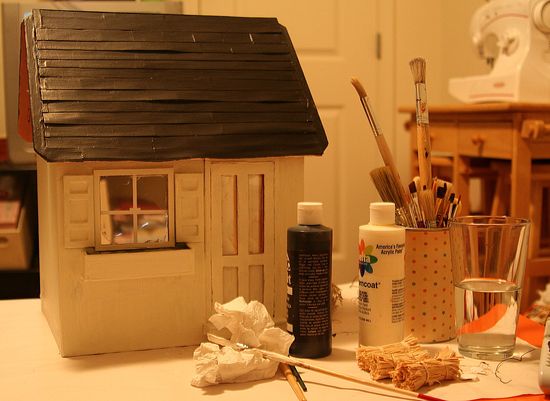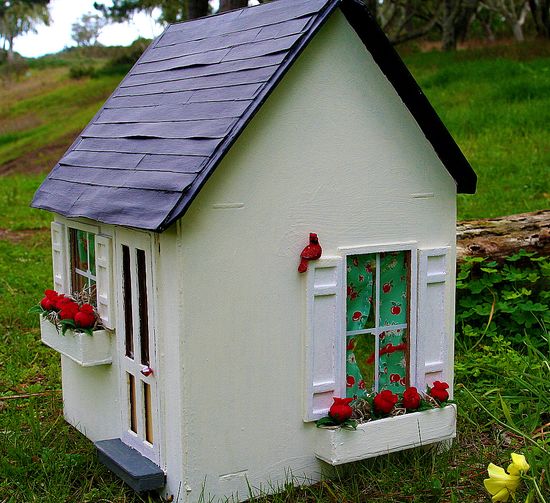 It comes complete with a handmade bed and dining set, hand-knitted blanket and rug and custom artwork (okay, okay wooden blocks with scrapbook paper mod podged onto them)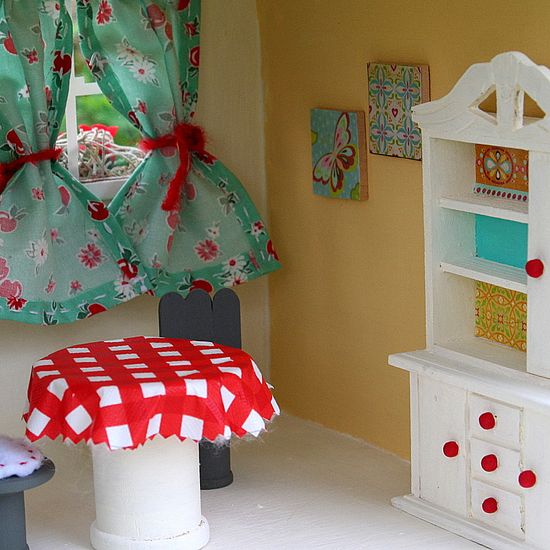 and these three cupboards which were purchased raw from Michaels.  A little paint and scrapbook paper and they look fabulous.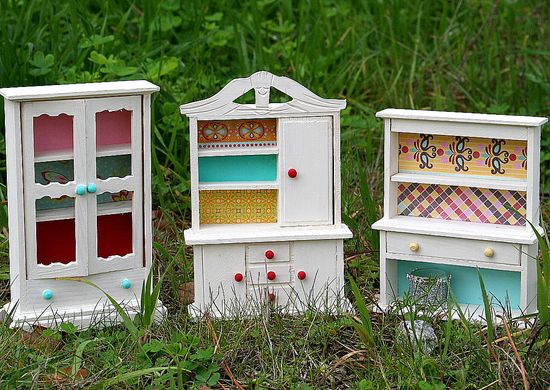 I have big plans to expand upon this over time.  Some lace inside the curtains, trinkets to put on the shelves, a little basket for a kitty cat and so on.  Maybe even an addition of a greenhouse or sun room.  One day.
As seen on: