Have you ever wanted to decorate a dollhouse? We are showing you how to make handmade furniture and paint your DIY miniature house.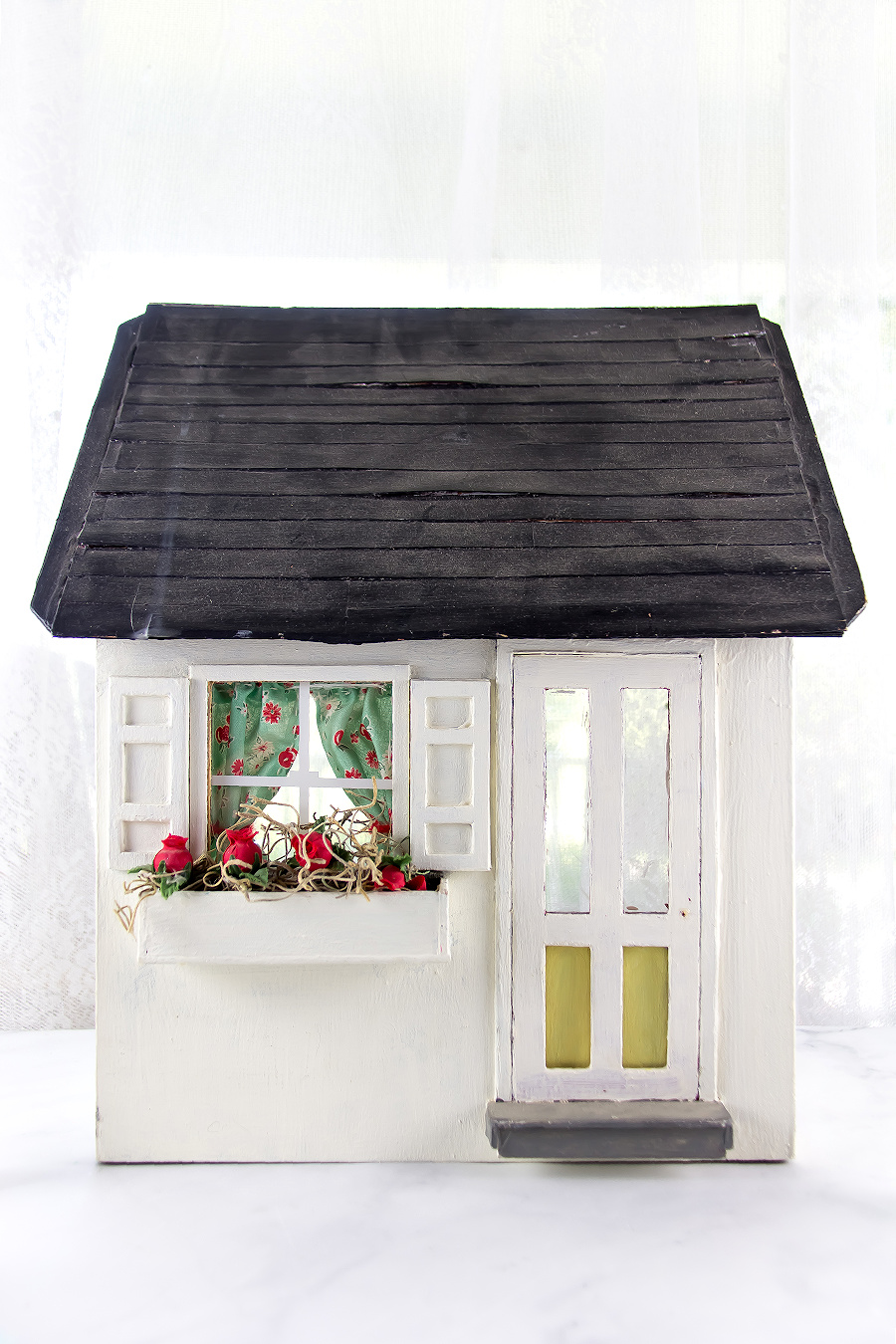 When I was little, my most prized gift was a handmade dollhouse. My dad handmade it for my sister and me for Christmas one year. I dreamt that one day I would own a real house that resembled it.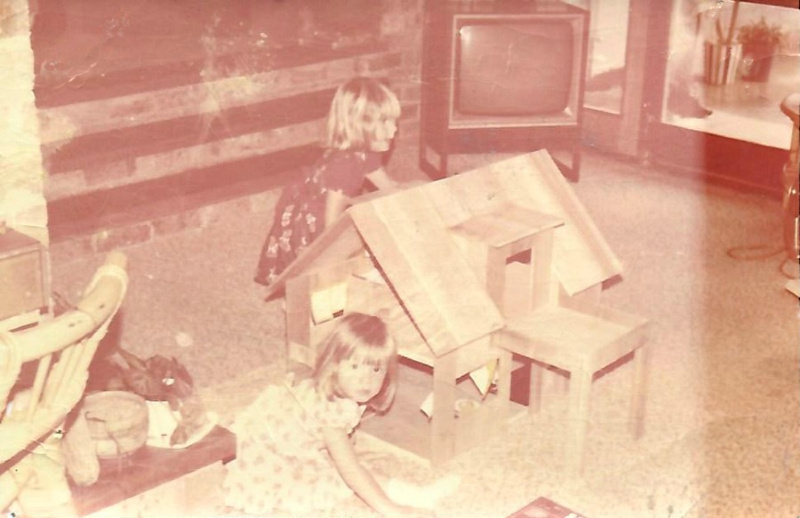 I wanted Marisol to have a special dollhouse too. One that I hope she will use and love for many years to come and pass down to her own child or grandchild one day.
DIY miniature house
I found one at a local thrift store that needed a lot of work done to it, but I could see so much potential that I had to get it.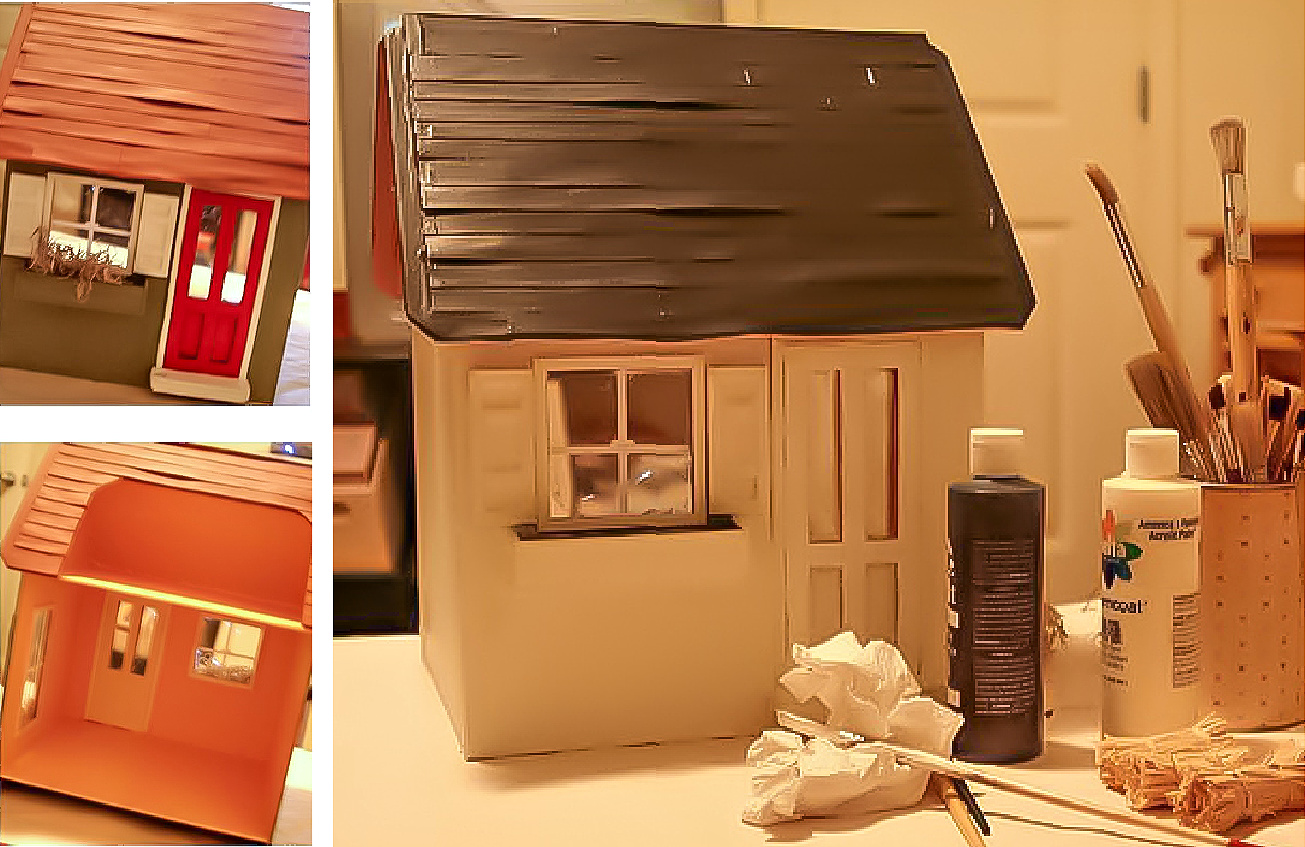 It was grey with a red door and a brown roof. I was tempted to leave the door red but decided to give the whole miniature house fresh paint.
Make dollhouse furniture and accessories
Once the house was painted and dry, it needed furniture too. I found unfinished wood shelves and cabinets at Michaels craft store. The bed, table, chairs, and artwork on the walls are handmade.
Supplies
Unfinished wood furniture
Scrapbook paper
Mod Podge
Paint
Paintbrushes
Small wood blocks (for wall art)
Wood spools
Wood circle
Popsicle sticks
Felt
Thread
Fabric
Foam
Yarn
Glute
DIY miniature house furniture and accessories
Using paint, Mod Podge, and scrapbook paper give the unfinished furniture a fresh new look.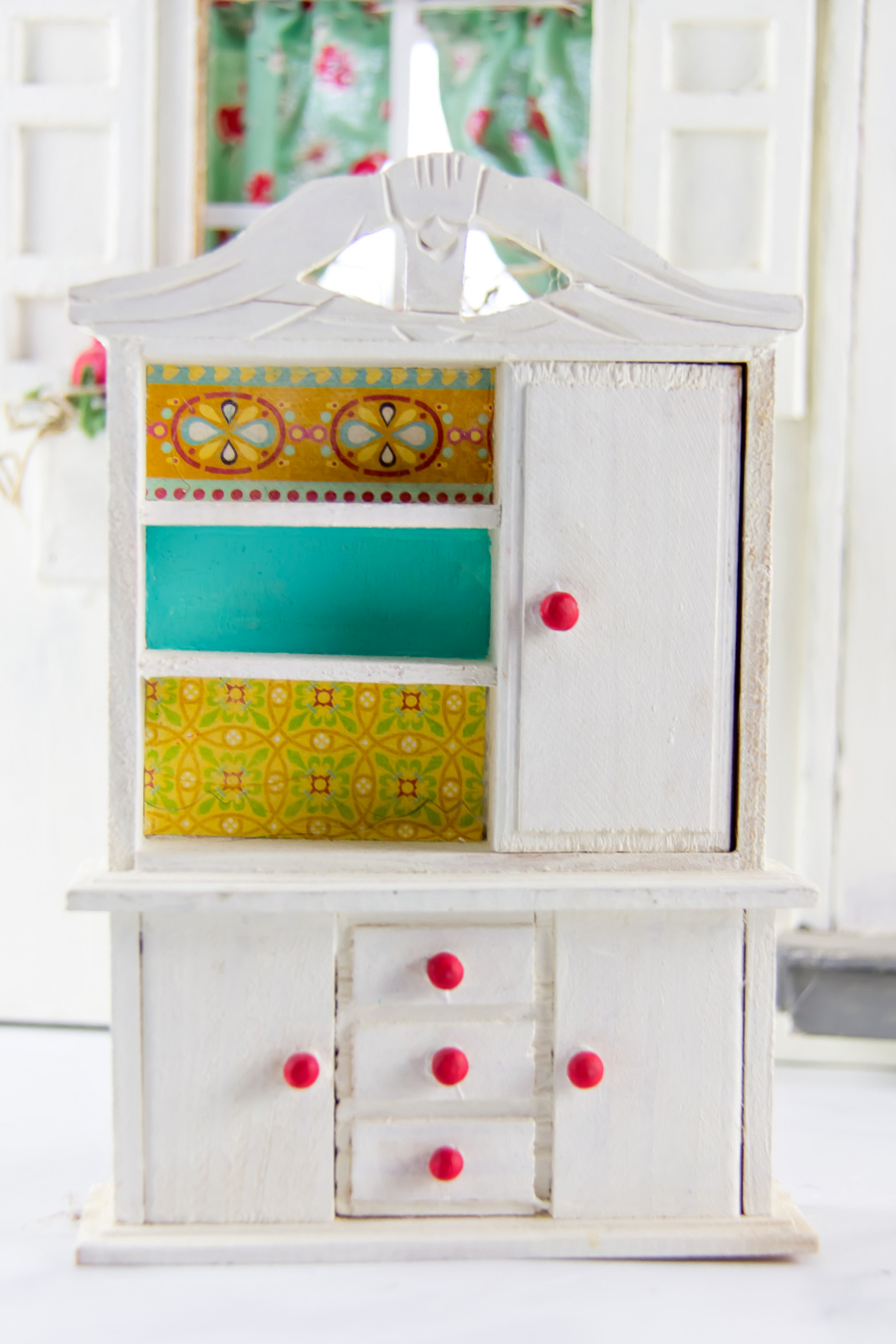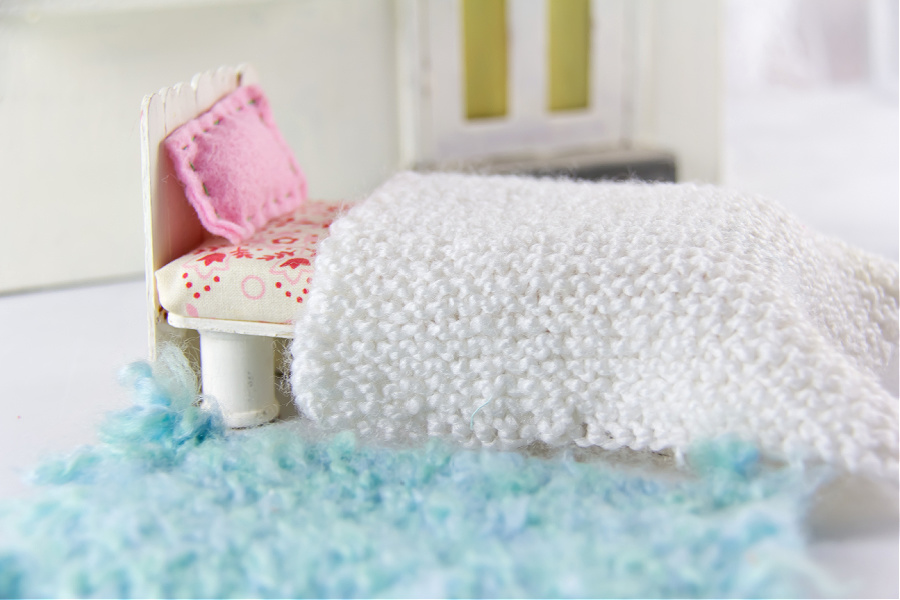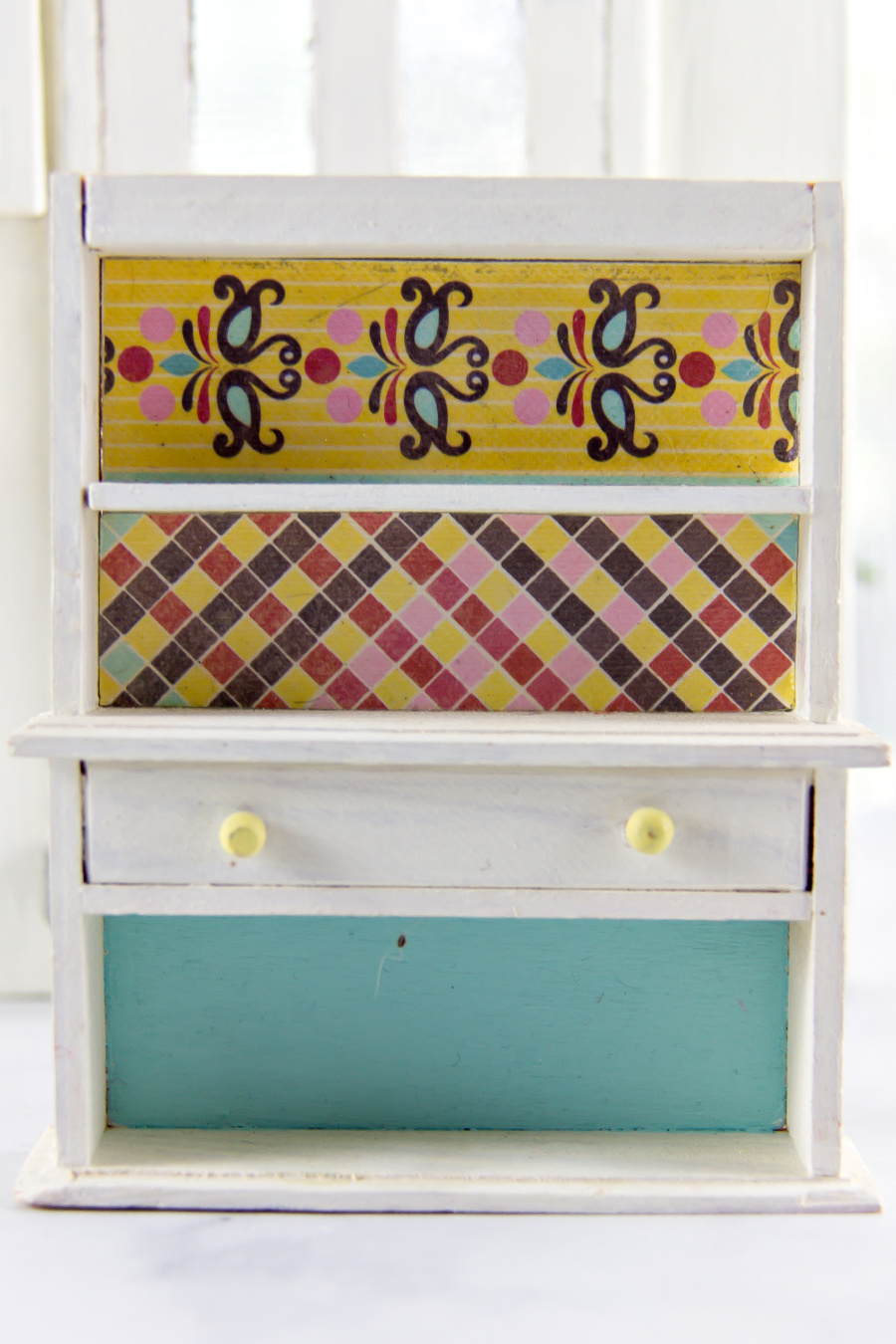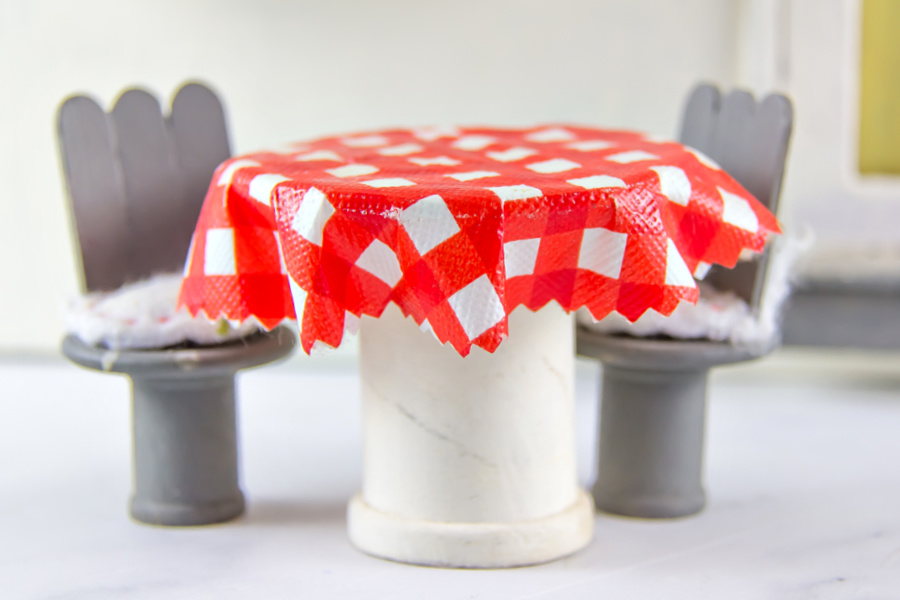 I love how this DIY miniature house turned out, and I know Marisol is going to love it too.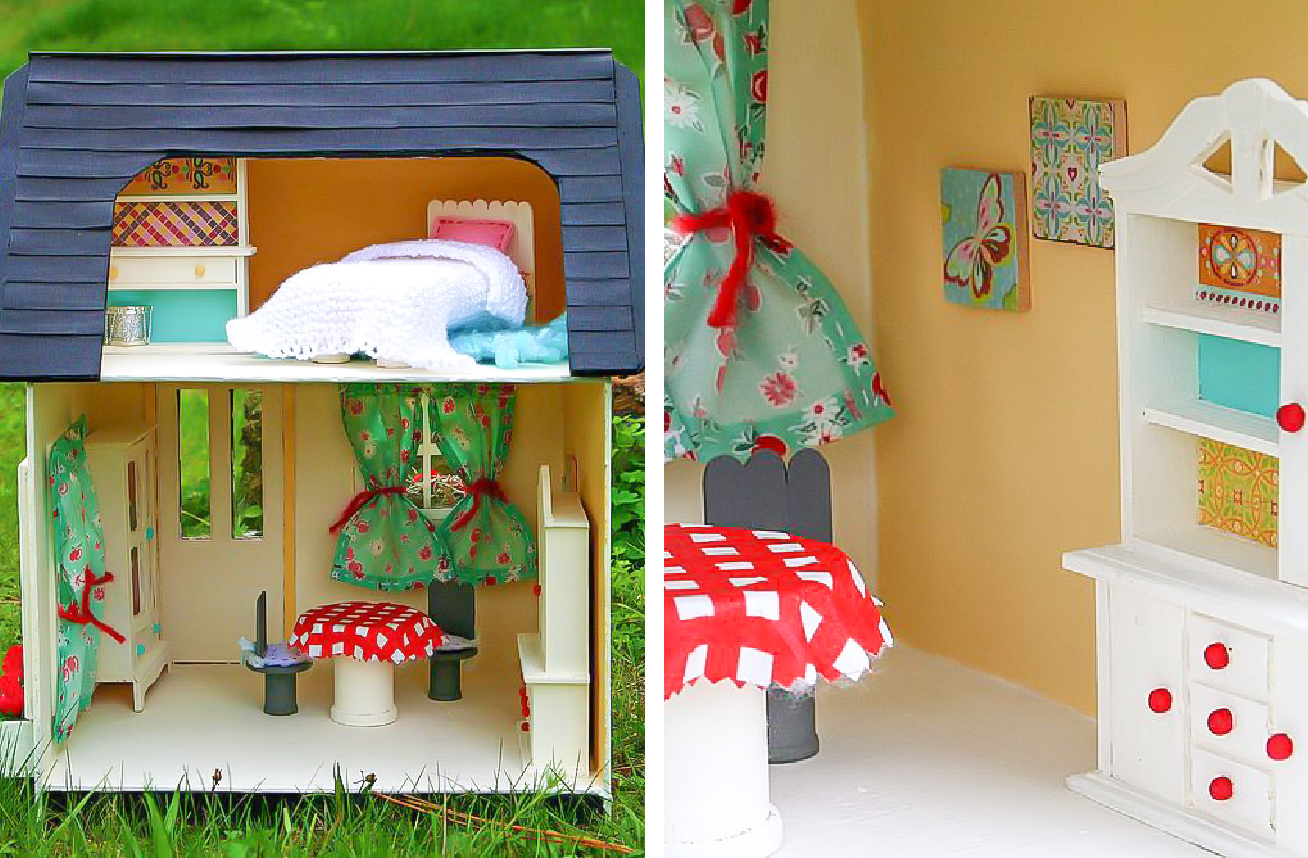 I have big plans to expand upon this over time. Lace would look pretty inside the curtains. The shelves need trinkets on them, and there needs to be a cat basket by the door. One day I might even build a greenhouse or sunroom.
If you want to add floorboards or tile flooring to your dollhouse, you can build your own dollhouse wood flooring with my easy tutorial.
More pretend play ideas for kids
Are you looking for more DIY pretend play ideas for kids? Take a look at these:
Please pin this post for later: