Peter Rabbit party and movie night food ideas that kids are going to love. This is so simple you can pull it off at the last minute.
Disclosure: This shop has been compensated by Collective Bias, Inc. and its advertiser. All opinions are mine alone. #WelcomeToFamilyNight #PeterRabbit #CollectiveBias
A couple of weekends ago Flynn really wanted me to take him to see Peter Rabbit at the movie theater. But, there was a fantastic art festival happening that same day, so I took the kids to that instead. Instead, I surprised him with a fun Peter Rabbit family movie afternoon this week after school. We ended up watching the movie three times in a row. He would have watched it a fourth time, but I reminded him that it was a school night and he had to get to bed.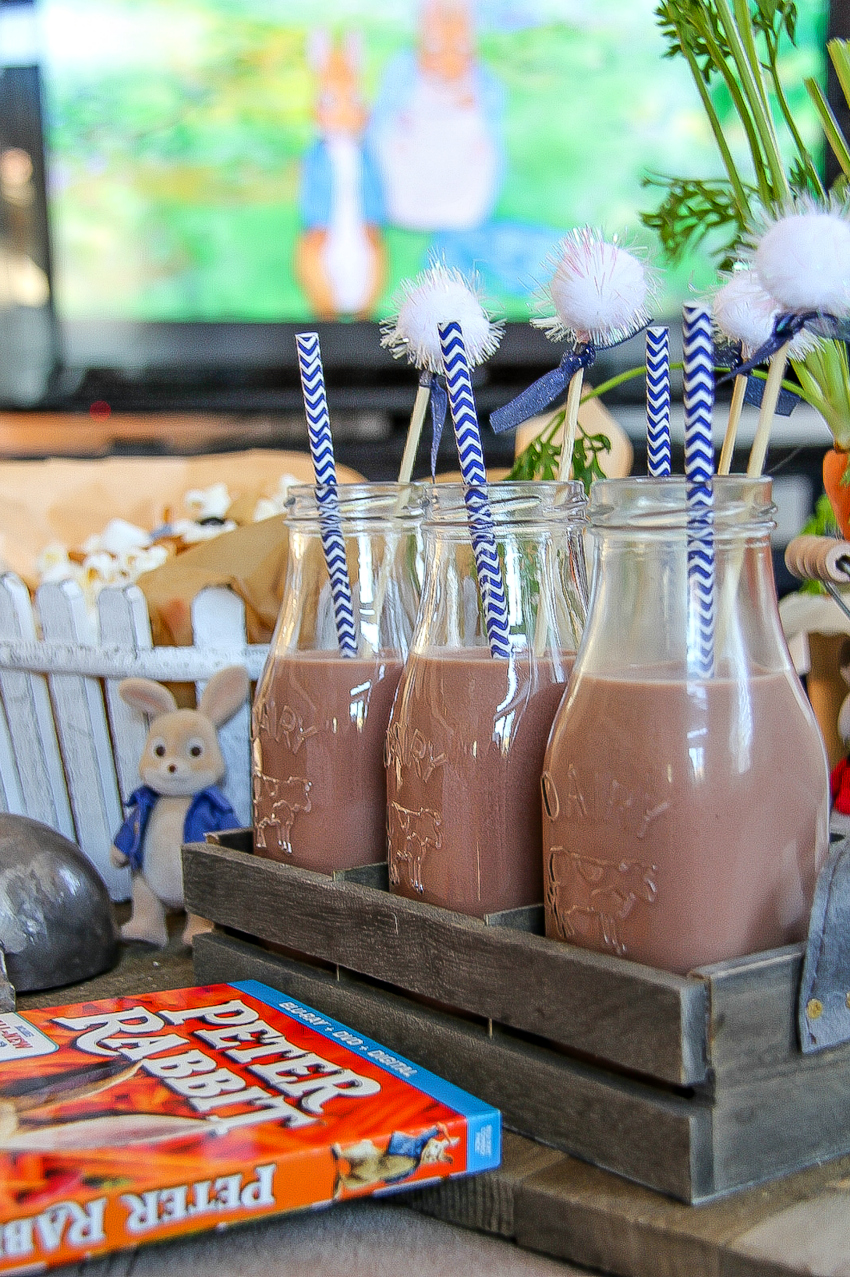 Peter Rabbit party and movie night
To set up a themed movie night doesn't take a lot of time or effort, it's all in the little details which I'll show you below.
Bunny tail drink stirrers
My kids love chocolate milk as a treat. I don't buy it often, but for a fun movie night, I thought it would be perfect. I wanted to dress it up a little though. Anyone can pour chocolate milk into a glass, but I added these adorable bunny tail stirrers to ours and put the milk in small milk bottles.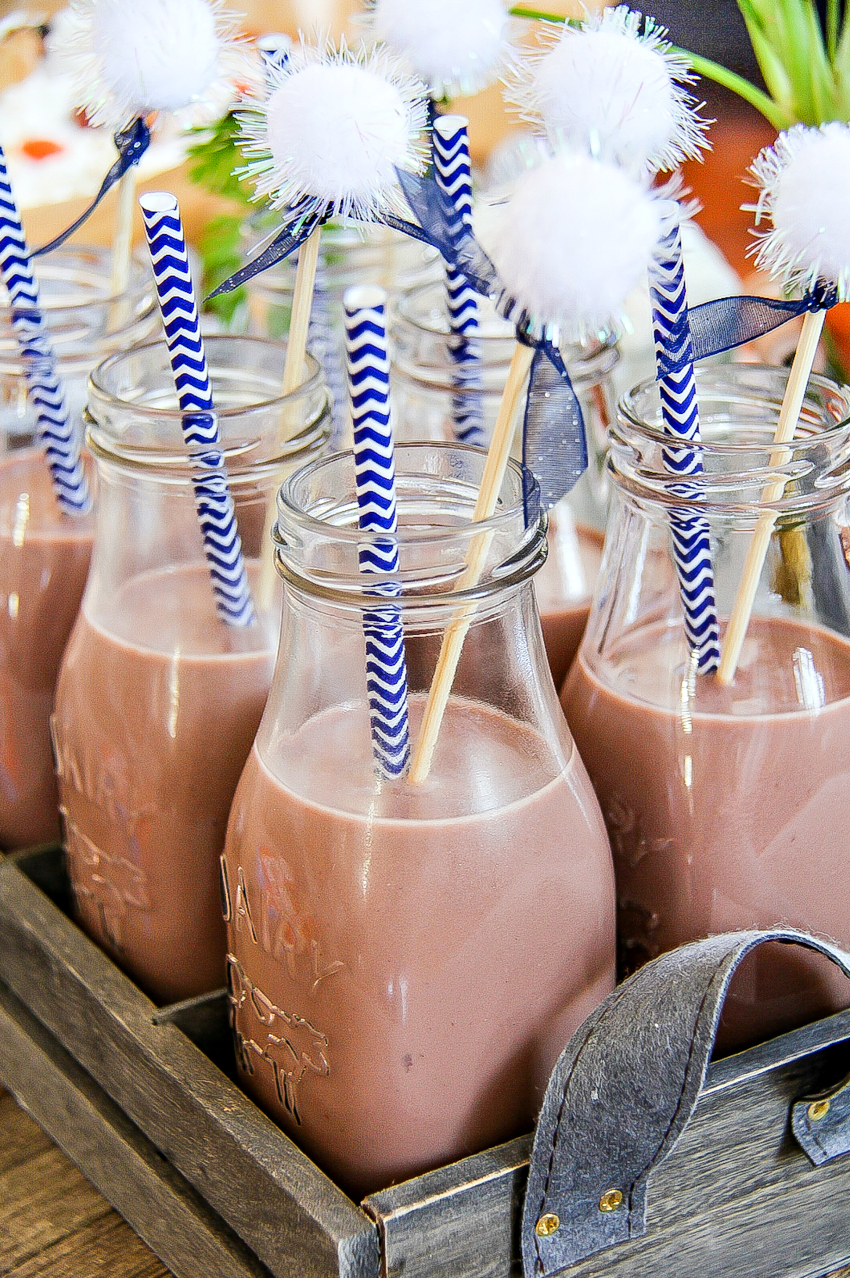 That makes our chocolate milk from the carton look so much more fun and themed perfectly with our movie night. The bunny tail stirrers only take a few minutes to make, all you need are wood skewers, craft pom-poms, ribbon, and hot glue.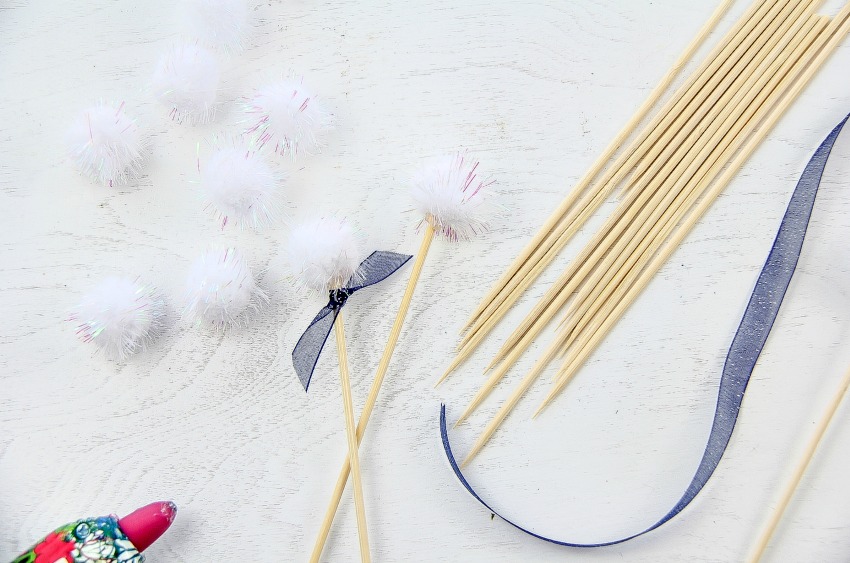 Attach the pom-poms to the skewer with hot glue, and then tie a little piece of ribbon underneath.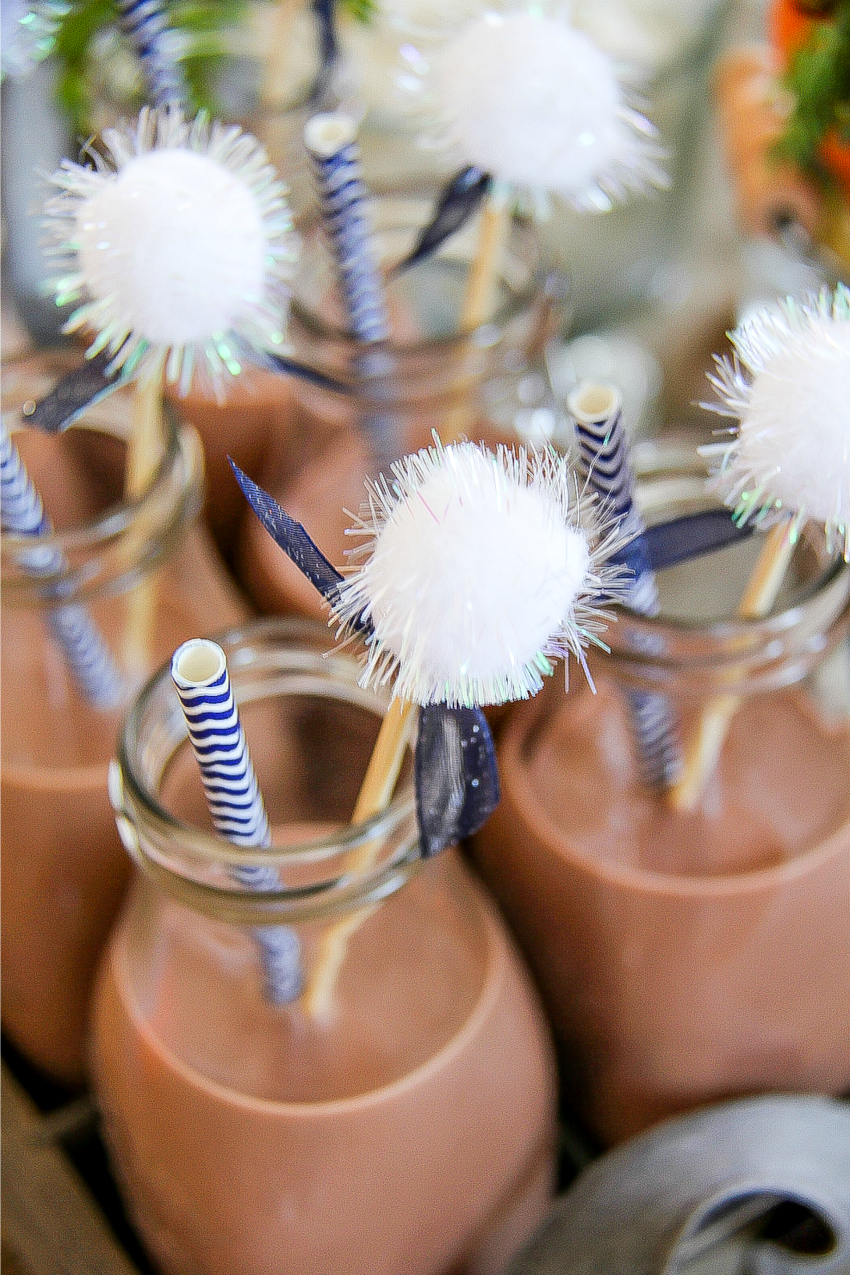 I added the navy blue and white striped paper straws too to match Peter Rabbit's coat.
Quick and easy movie night meal
Next, I customized Kid Cuisine All Star Chicken Breast Nugget Meals by adding icing 'carrots' to the chocolate pudding. The kids loved this. I also added a small tub filled with ketchup that was perfect for dipping.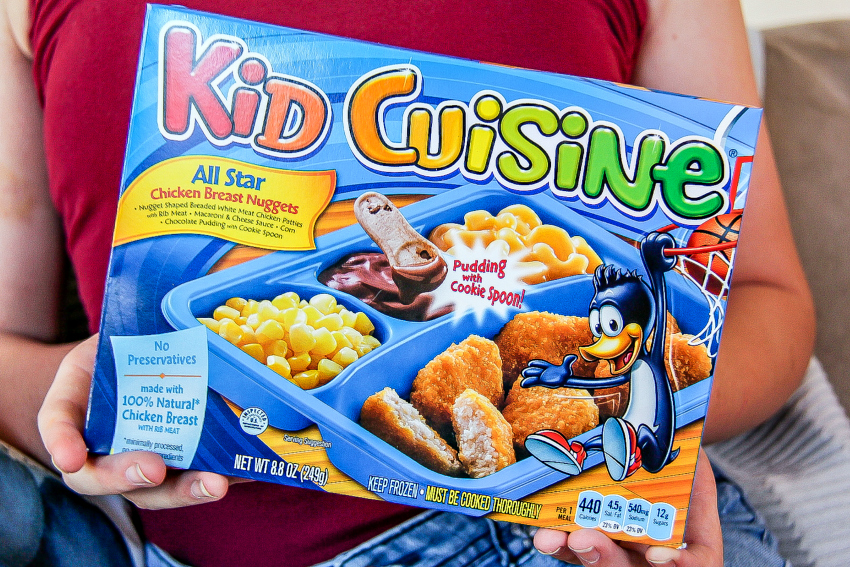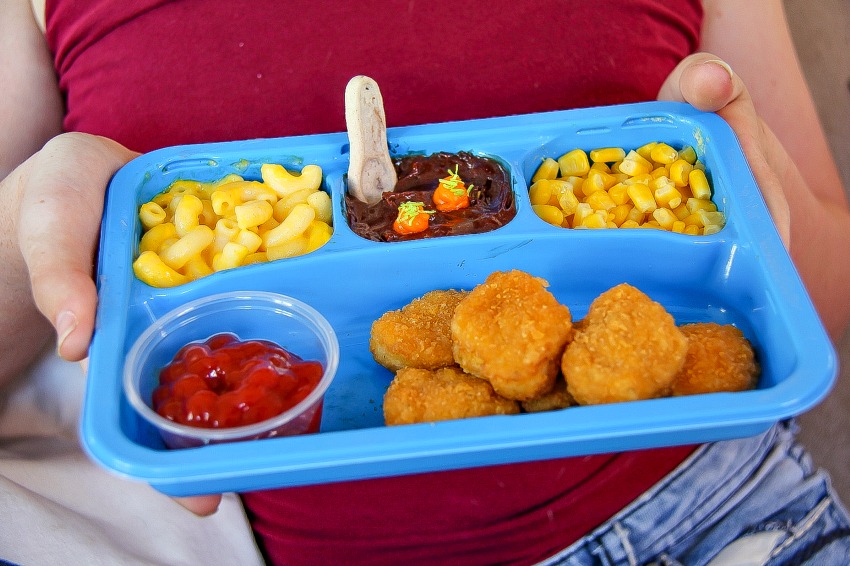 Kid Cuisine serves up kids' all-time favorites, many with full servings of vegetables. With these easy meals, you know you're choosing dishes that will satisfy your kids.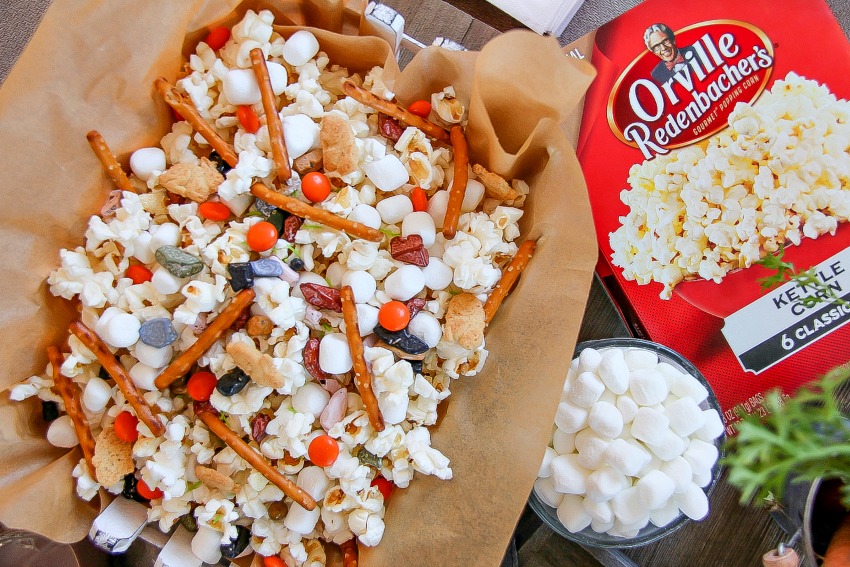 The last thing was to create a themed popcorn snack mix, because you cannot have a movie night without popcorn.
Bunny snack mix ingredients
In this mix, I used Orville Redenbacher's Kettle Korn  – the only leading brand of microwave popcorn with no artificial preservatives, flavors, or dyes in any of its products.
Popcorn or kettlecorn
Mini marshmallows (cottontails)
Chocolate rocks
Annie's Bunny Grahams
M&M's
Pretzel sticks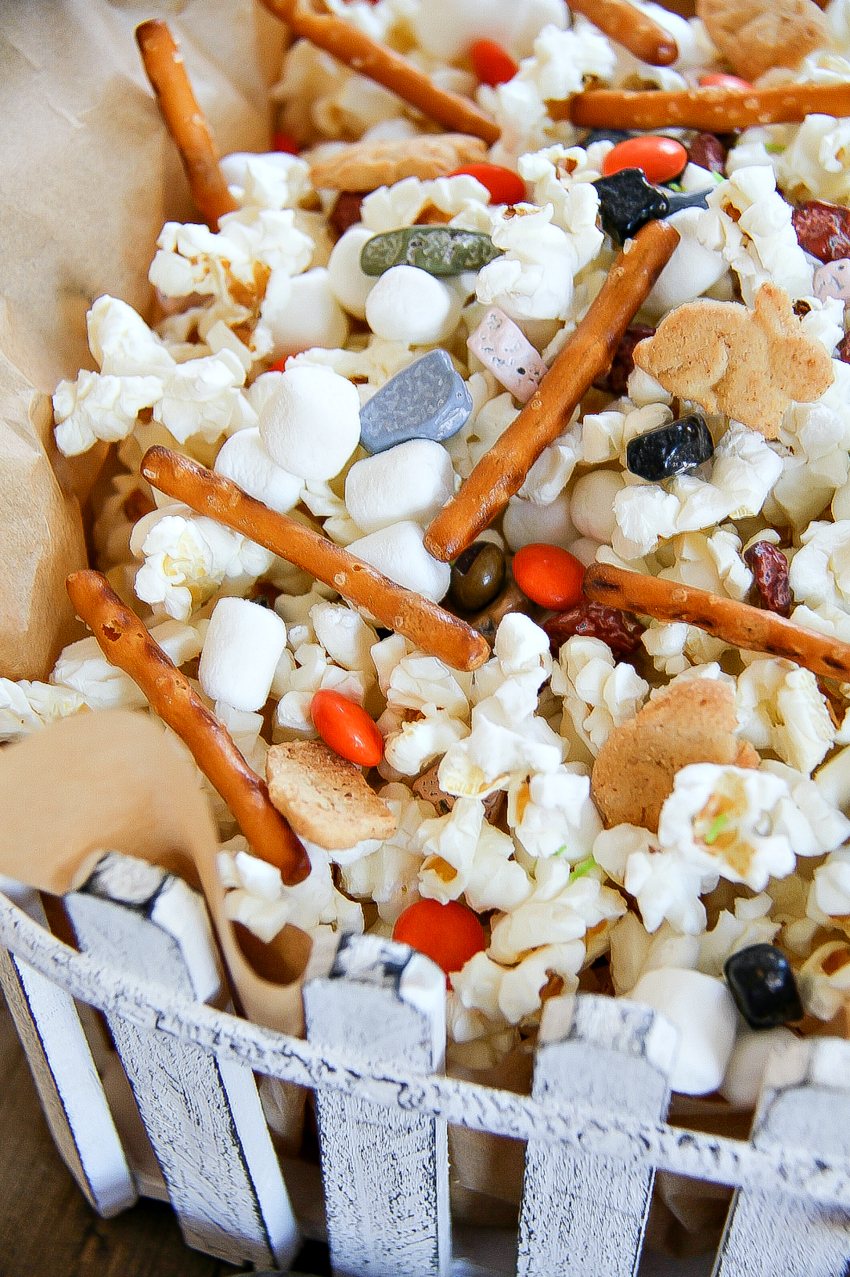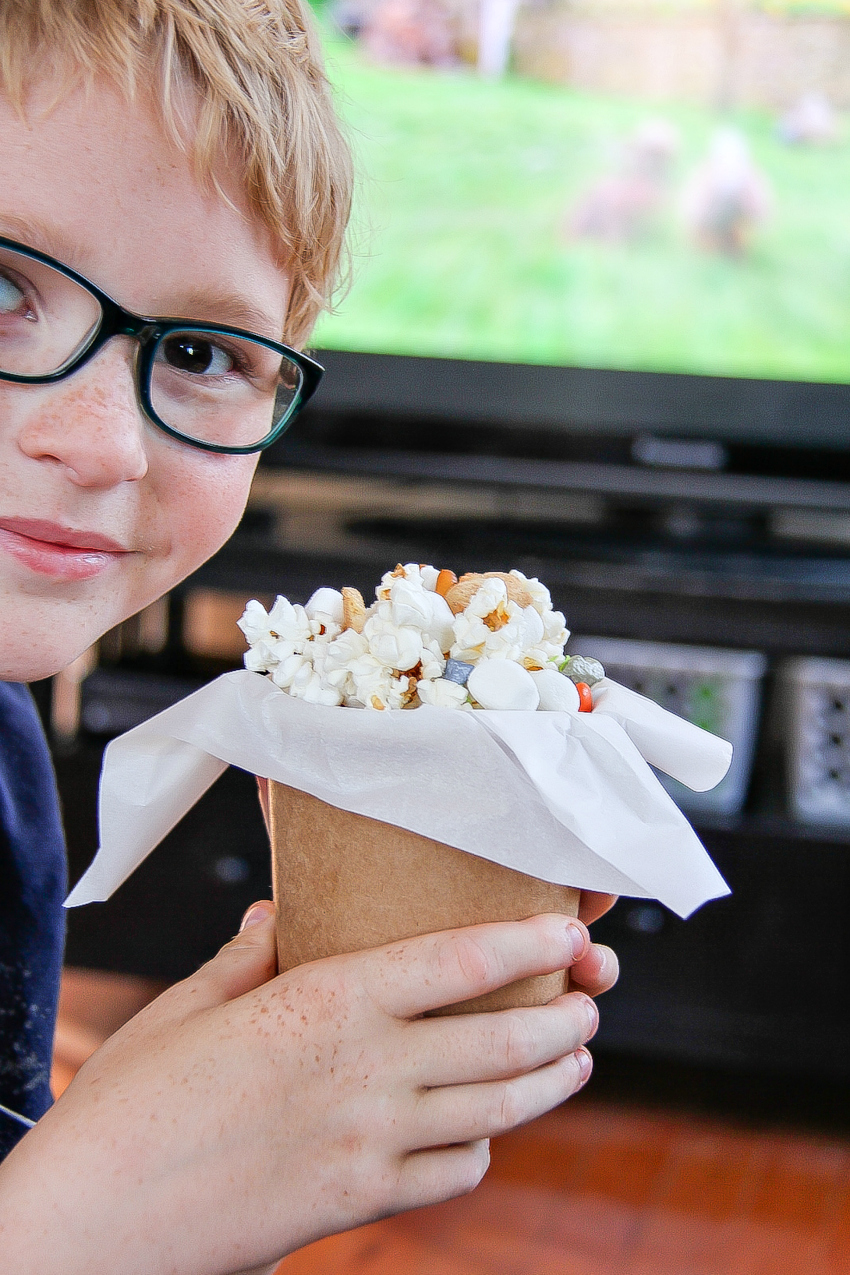 More bunny snacks
Marshmallow 'cottontails'
Carrot sticks
Matcha Pocky sticks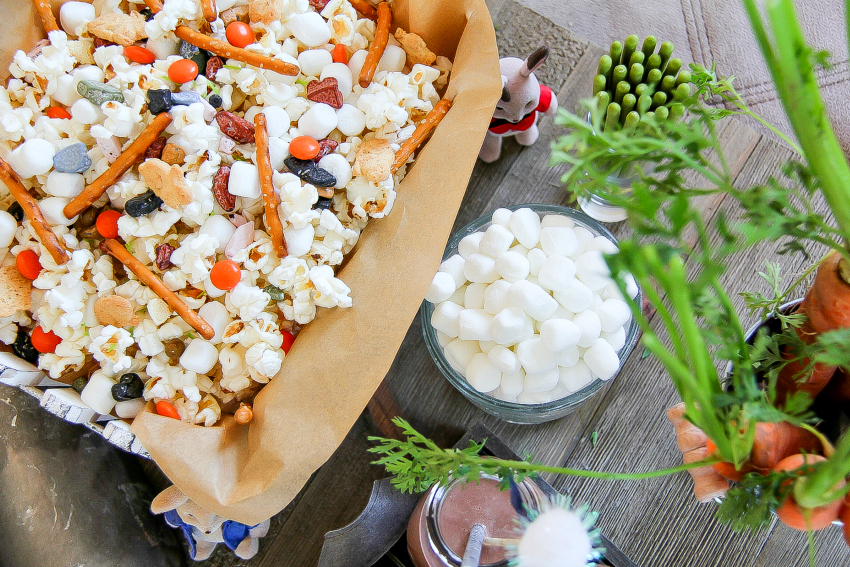 Fresh carrots make a great addition to the table. If serving to eat, make sure you wash them thoroughly. Alternatively you can use them as decorations but cut a few into carrot sticks for the table.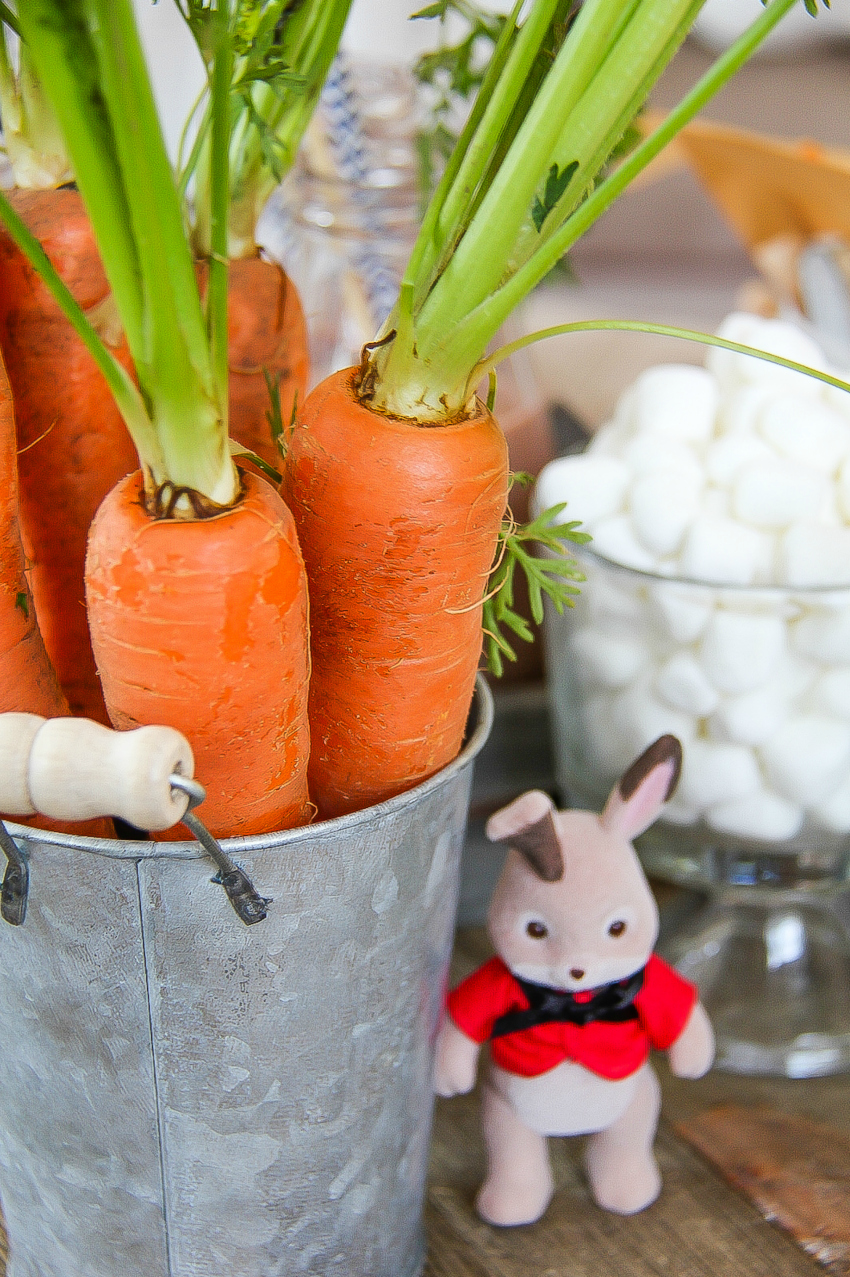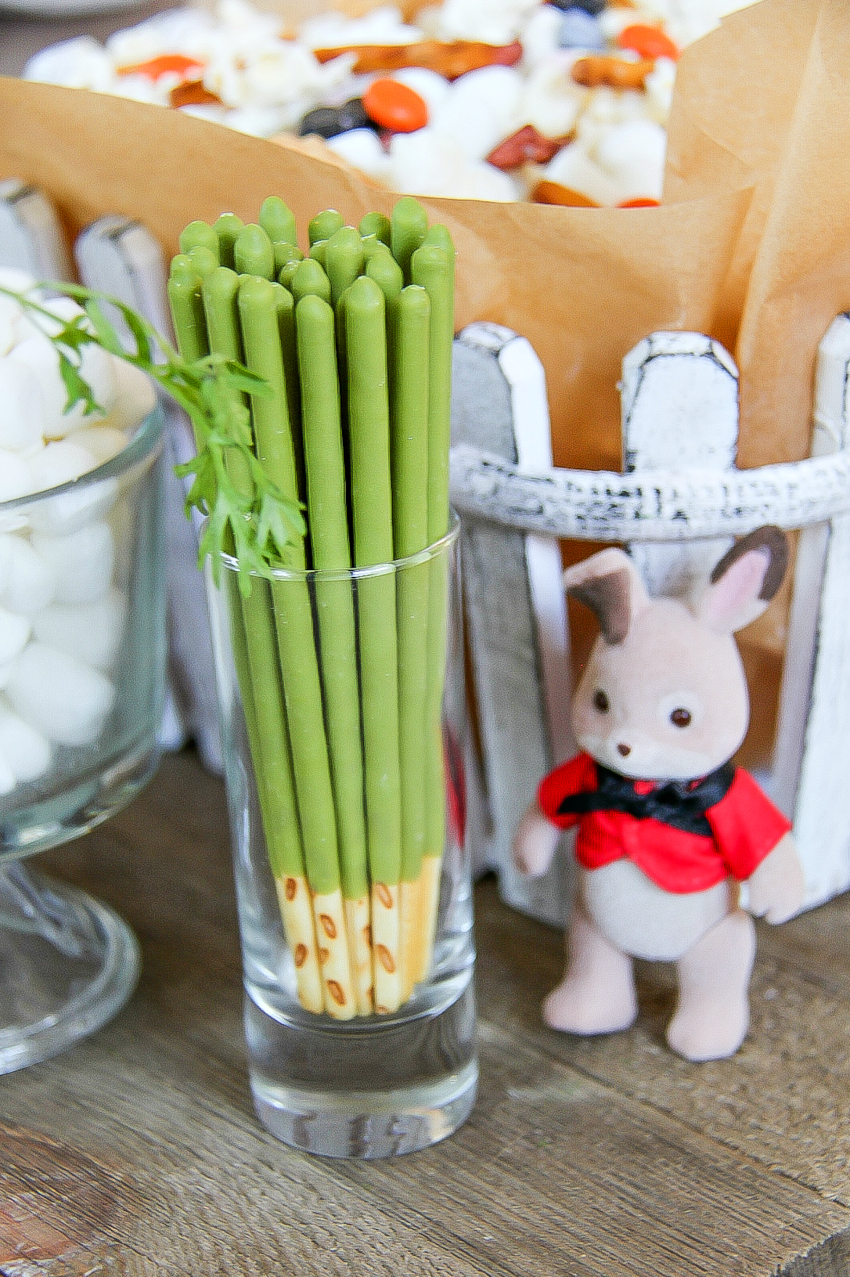 More rabbit crafts
Are you looking for more fun rabbit-themed crafts that you could make for your party or movie night? Check out these ones:
And, don't forget to pick up your copy of Peter Rabbit and everything else you need to make this fun movie night at Walmart.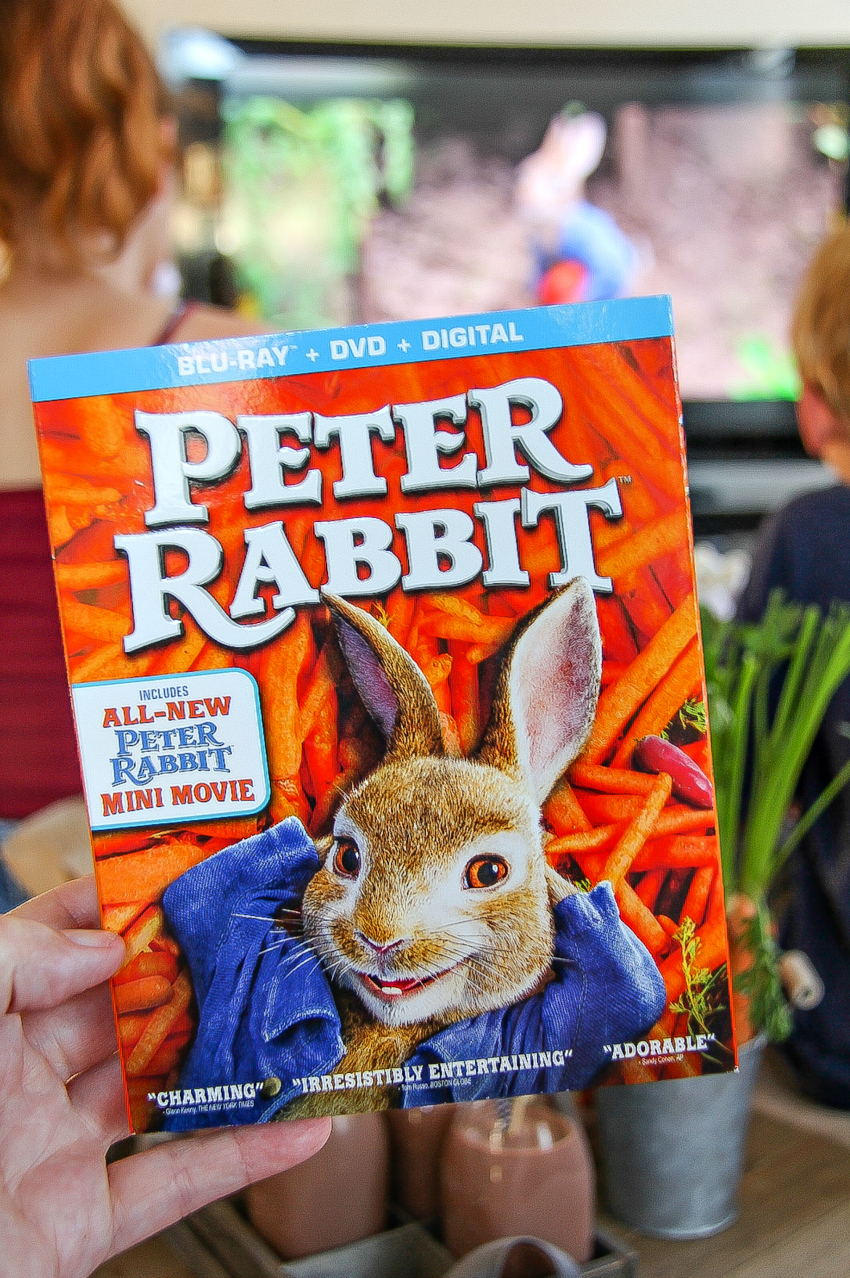 Please pin this post for later: