This fun bunny ears headband DIY is such a fun craft for kids. Make them at school, Easter parties, and for Easter egg hunting with kids.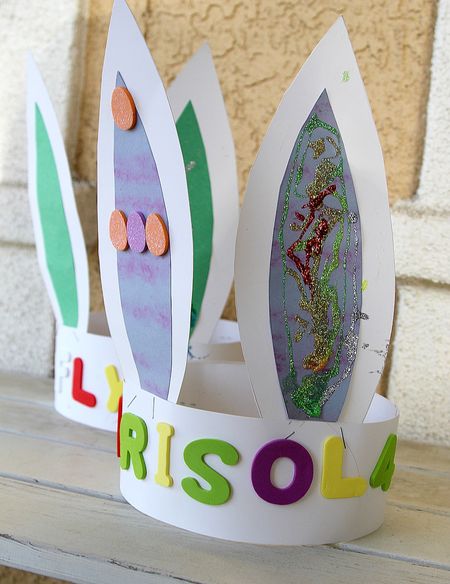 We had a pot-luck-style Easter party today that was organized by one of our friends. Instead of bringing food, I decided to put my crafting skills to work and brought along a fun Easter craft for the kids to make.
Bunny ears headband
Supplies
White poster board
Colored paper
Glitter glue
Markers
Foam letters
Anything else that the kids can use for decorating their headband
Stapler
Glue stick
Scissors
Instructions
Cut out a pile of ears from both the poster board and colored paper for the kids to use.
Wrap strips of poster board around each child's head and cut it accordingly leaving enough to overlap at the back. Attach the white bunny ears to the cardboard strip using the stapler.
Have the kids glue the colored paper ears onto the white ears using the glue stick and then let them decorate their bunny ears headband using the supplies you put out.
Once they are finished, staple the back of the headband so that they can put it on their head.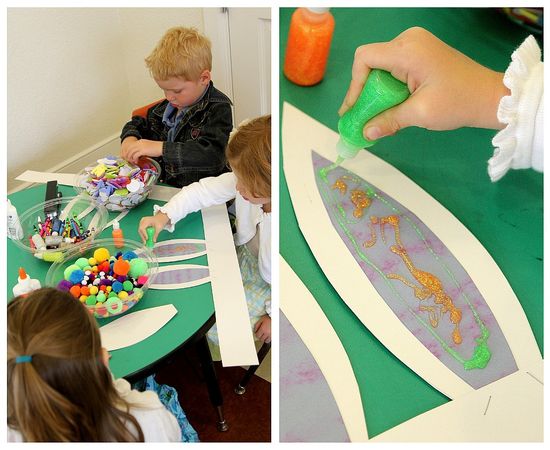 Craft tip: I left a tape dispenser out and found that the older kids were more than happy to tape their bunny ears to the headband themselves, but for the little ones I quickly stapled them on as I noticed any new crafters sitting down at the table. I also set out two different types of glue, the Elmer's School Glue for attaching pom-poms and the Elmer's Glue Sticks for attaching the colored section of the ear to the white background. The kids had alphabet foam stickers, assorted Easter-themed foam stickers, glitter glue, pom poms, and crayons to decorate their headbands.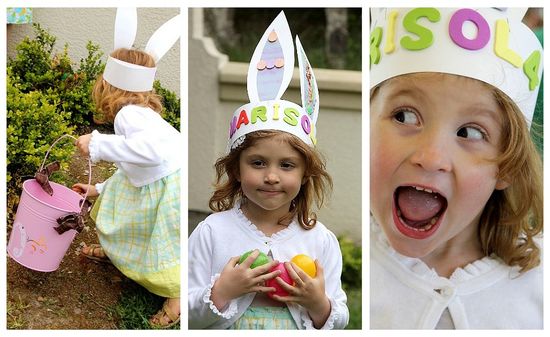 Please pin this post for later: