We had a pot-luck style Easter party today that was organized by one of our friends.  My contribution to the party was not cake (because my fabulous cake decorating girlfriend was supposed to be there and my cake decorating skills are shameful compared to her), but instead it was a craft project for the kids.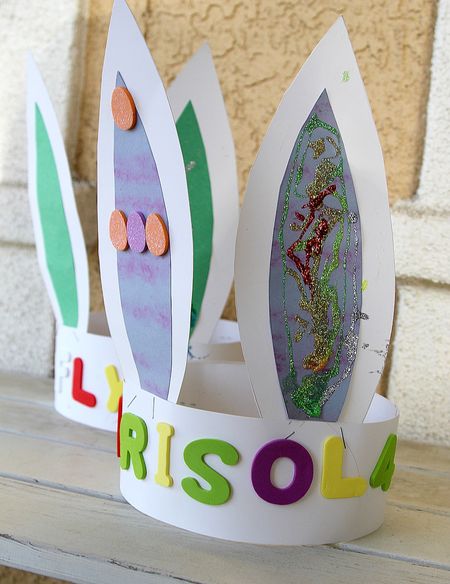 I saw these fun bunny ear headbands at (a fellow military wife) Candace Lindemann's blog Naturally Educational and thought these would be fabulous for the party, especially with the various age ranges that would be attending.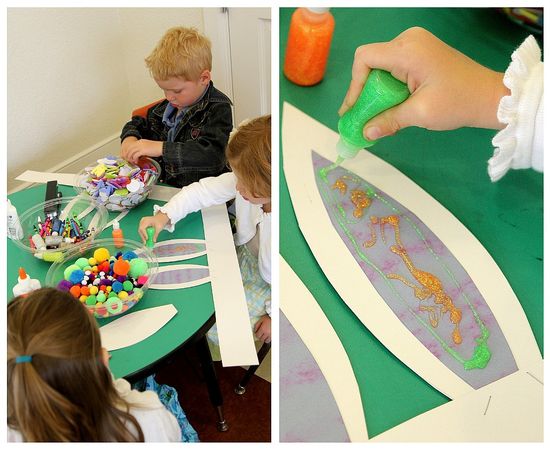 I left a tape dispenser out and found that the older kids were more than happy to tape their bunny ears to the headband themselves, but for the little ones I quickly stapled them on as I noticed any new crafters sitting down at the table.  I also set out two different types of glue, the Elmer's School Glue for attaching pom poms and the Elmer's Glue Sticks for attaching the colored section of the ear to the white background.  The kids had alphabet foam stickers, assorted Easter themed foam stickers, glitter glue, pom poms and crayons to decorate their headbands.