This past weekend we celebrated Marisol and Flynn's 6th birthday at Legoland. They decided to do this instead of having a birthday party, but we are already members of Legoland so I wanted to make their birthday celebration there a little more special. I found a great Plum District for two nights accommodation in a villa with beautiful ocean views at the Grand Pacific Palisades, which is right across the street, and then we told the kids they could each invite a friend (and their friend's family) to join us at Legoland for a day of fun. Thankfully our Plum District deal also included tickets to Legoland and with a recent Klout Perk in hand too, we were pretty much covered for tickets for our guests.
On Friday afternoon Legoland was attempting a world record for having the most vampires in the same location at the same time. Unfortunately we fell short, but with over 700 vampires in attendance, it really was quite a sight. Of course the kids and I dressed as vampires to attend. This was a great way to kick off our weekend of fun.
Now, I don't profess to be an expert when it comes to face painting. I can whip up a quick costume, but I don't have a terribly steady hand so I normally stick to the basics when it comes to painting faces. However there is a bonus to being a Klutz Books Ambassador, they sent me the Face Painting book which comes with make-up, a sponge, and a brush. A bonus, was they had a tutorial for making a vampire face that was perfect for the little man.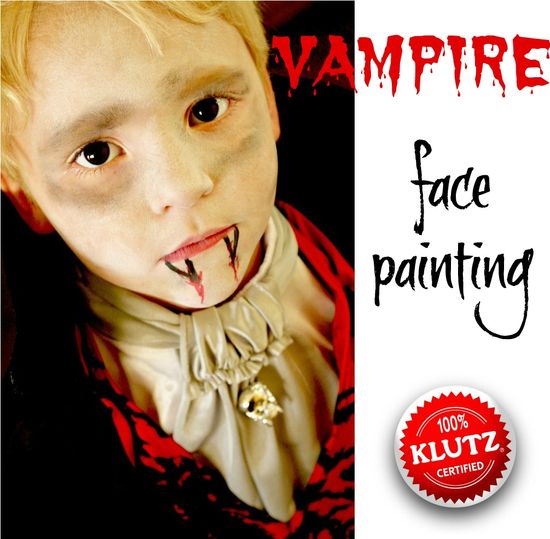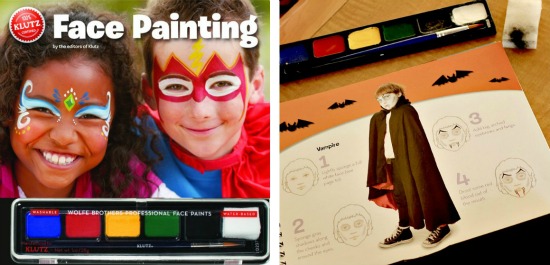 The event was fun, the kids met Lord Vampyre, and were amazed at the size of the Lego Lord Vampyre that had been built, and the staff did a great job keeping all the kids entertained while we waited for group photos and for everyone to check in.
You can check out the group photo on the Legoland Facebook page and also watch a short video of the world record attempt.
On day two of our Legoland birthday adventure the kids invited a friend (and their family) to come and play at Legoland with us for the day. The kids chose a new costume to wear that day, or should I say old costume, they ended up wearing their kitty cat and pirate costumes from previous years because they would be the most comfortable for going on rides, and spending all day (10 hours) at the park.
This was perfect for me too, because there were also cat and pirate face painting tutorials in the book.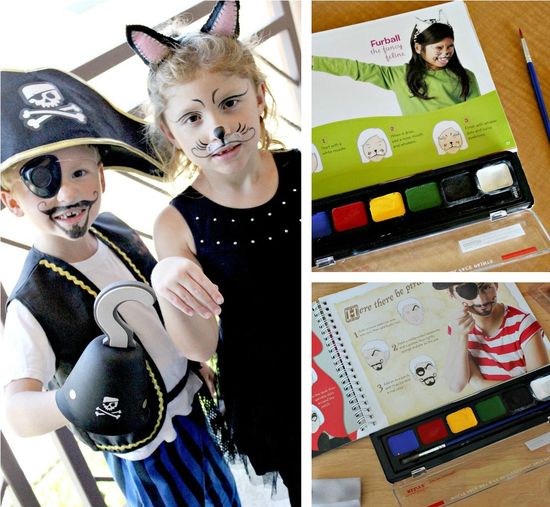 There were actually two pirate designs, I let the little man decide which one he wanted.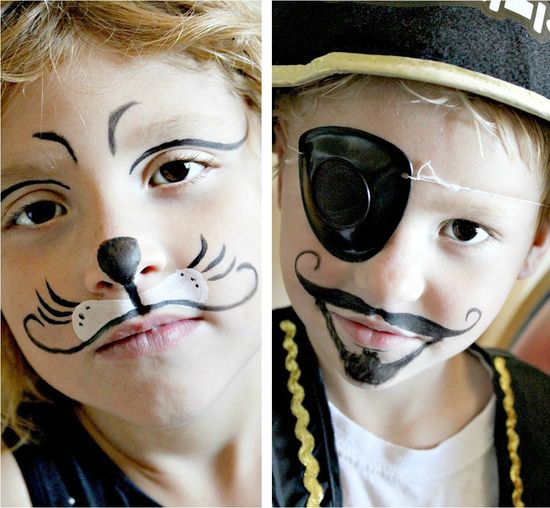 Aren't they just adorable. My face painting skills have definitely improved thanks to this book, especially when I look back at my attempt last year of painting Marisol like a kitty cat.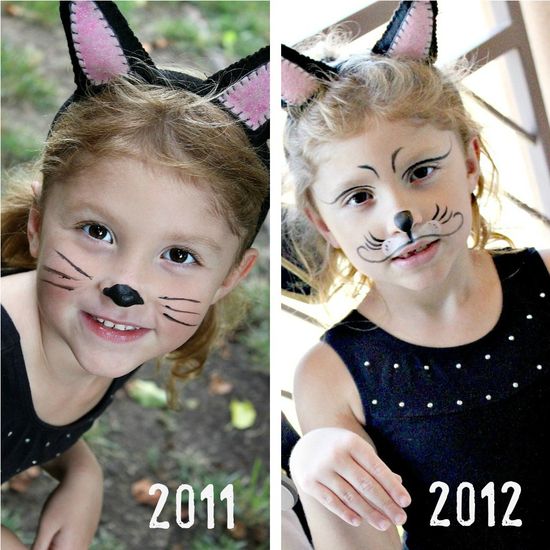 Here are a few more photos from our fabulous Saturday at Legoland.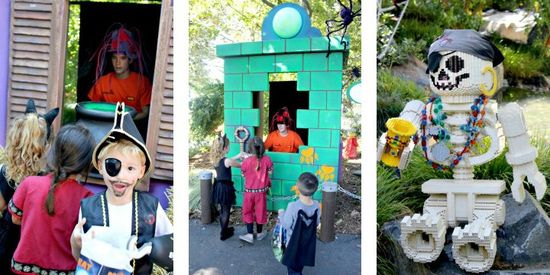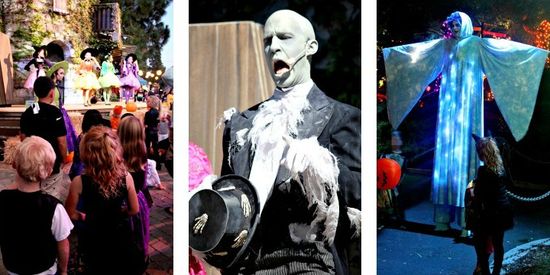 If you have a chance to attend Legoland Brick or Treat I highly recommend it. We were there for three days and the kids had so much fun, we didn't do the same thing twice.
Don't forget to take a look at the Lego necklaces, and Lego travel boxes I made for our friends who attended on the weekend.
Here are the details for the Face Painting book.
The
best face painting book ever just got better. Meet the new Face
Painting, completely refreshed, revised, and revitalized for a new
generation. We added more detailed directions for simple sponge and
brush techniques. We created tear-out cheat sheets to make painting
birthday parties easier than ever. The biggest change? Wolfe Brothers
face paints. They go on smoothly, dry quickly, last beautifully, and
wash off easily, with bold, bright colors that have to be seen to be
believed.
Comes With: a six-color palette of face paints, a brush, a sponge, and 12 tear-out take-along design cards.
For ages 6 and up
Price: $24.95
Marisol's kitty cat face was still almost completely in tact after 10 hours at the park, I couldn't believe it. Flynn wasn't quite so careful with his, but it all wiped off so easily with a facial wipe at the end of the night.
Stay up to date with all things Klutz by liking them on Facebook and visiting the Klutz.com website to browse all their fun titles. Don't forget to enter their sweepstakes by clicking on the image below.

Disclosure: This post has been compensated in connection with my appointment as 'Klutz Crew' Brand Ambassador.