Transform any cupcake into a special cupcake for dad this Father's Day with this simple idea. It's so easy, kids can do it.
Disclosure: We were invited to attend this fun icing, decorating and frosting event at Sprinkles Cupcakes.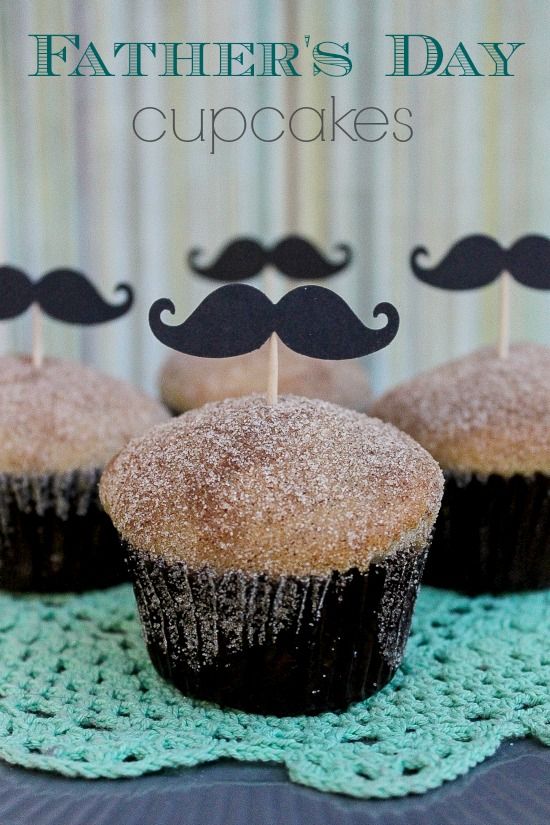 These cupcakes are the Cinnamon Sugar Cupcakes from Sprinkles. I didn't even know that these existed until we were invited to an event at Sprinkles Cupcakes to learn how to decorate cupcakes the way they do. These Cinnamon Sugar Cupcakes were so easy to decorate, and who doesn't want a cupcake that tastes likes a cinnamon doughnut?
When Marisol and I arrived at Sprinkles we were given a tray of cupcakes and everything we needed to decorate. We were shown how they decorate cupcakes at Sprinkles and how to apply the cinnamon sugar. Then we were set free to decorate.
I topped each cupcake with a mustache cupcake topper. They were given to us at the recent Elevate Blog Conference by the Bubba's Basics ladies.