Cater to all the dads in your family with delicious Father's Day desserts on a grazing board that has a little something for everyone.
We have quite a blended family here and I'm so thankful that everyone gets along and all sides of the family can come together. I put myself on desserts for our Father's Day celebration this year and decided on a grazing board that had a little something for everyone.
One grandpa loves bourbon balls and Old Fashioned oatmeal cake. Another dislikes chocolate but likes sugar cookies and white cake. One of the dads loves chocolate, especially brownies.
So, Miss M and I got together and baked the morning away making a little something for everyone.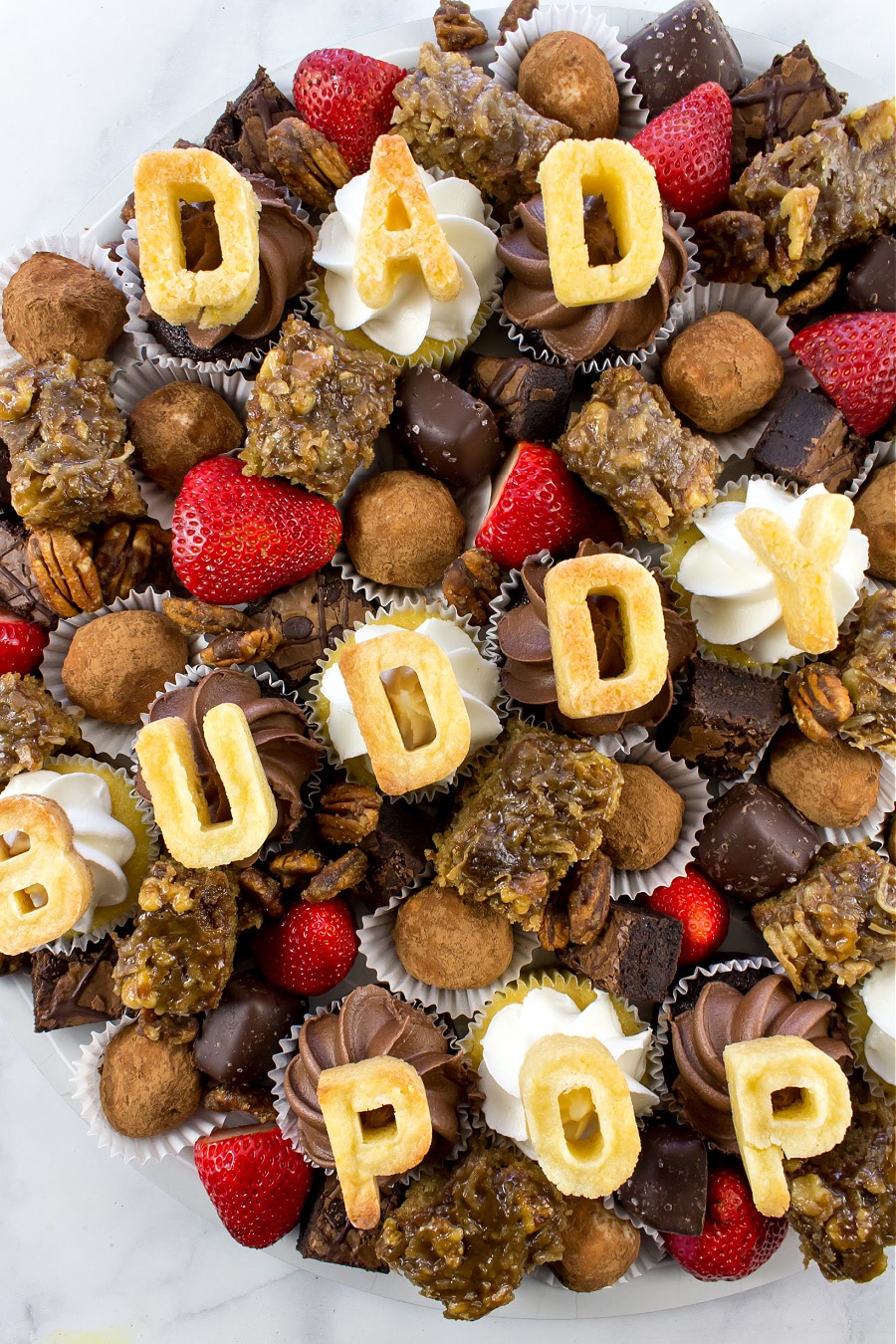 Father's Day desserts grazing board
For this desserts grazing board I included:
Lazy Daisy oatmeal cake (this is something that Mike's grandma used to make)
Homemade bourbon balls
Sea salt chocolate caramels
Brownies
Caramelized pecans
Strawberries
Chocolate and vanilla cupcakes topped with sugar cookie letters
Alphabet sugar cookies
No matter who you are catering your dessert board for you can make it a little more personal. The grandkids call one grandpa Buddy, the call Mike Pops, and of course, there were four dads present too.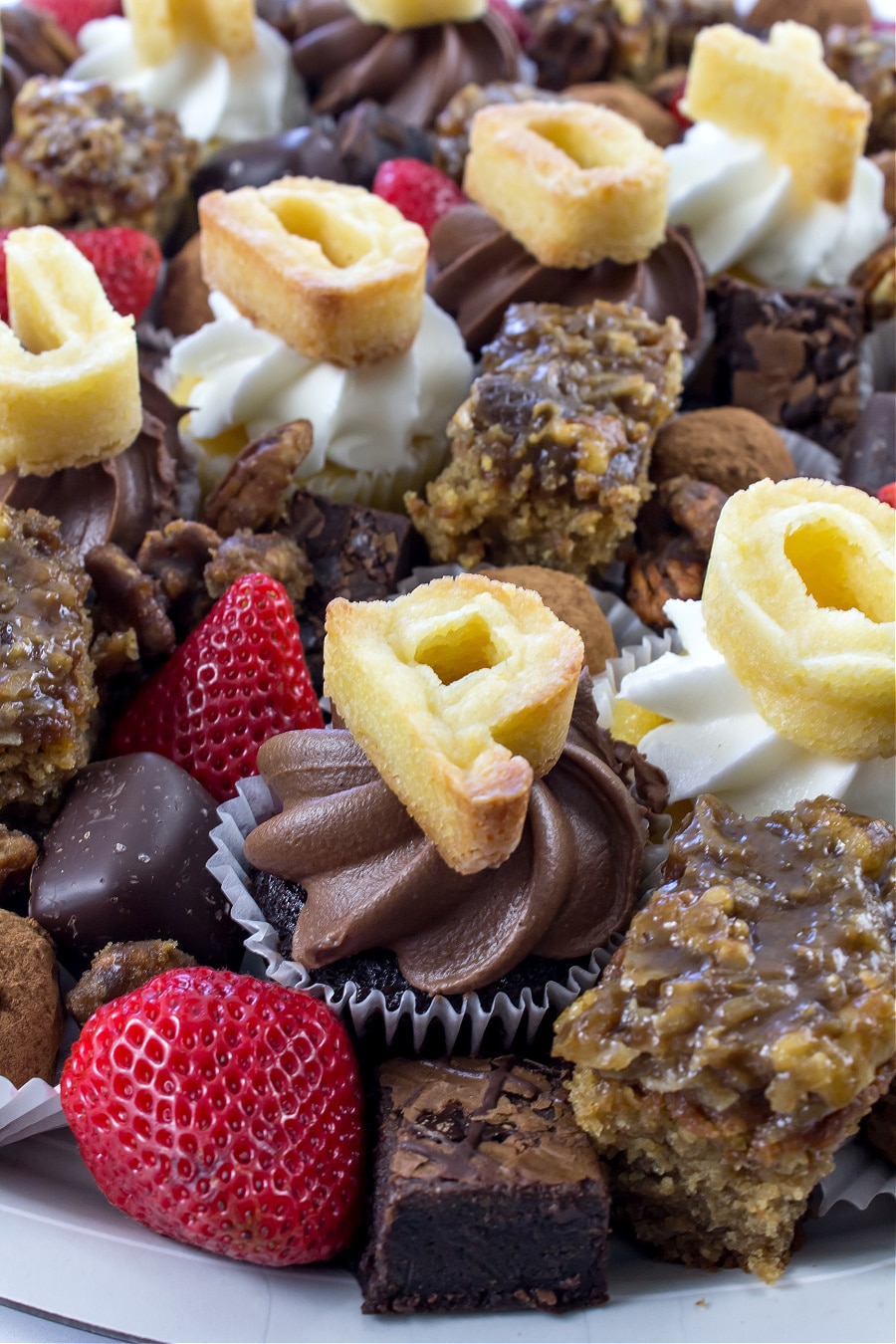 I decided to top each cupcake with alphabet sugar cookies so that there was a little something special for each dad.
To make alphabet sugar cookies follow the tutorial at Craftsy.
Tip: I found if I filled them any more than halfway the cookie dough expanded over the top. Also, putting them in the freezer makes them so much easier to get out of the mold after they are baked. I lost a couple in my first batch not doing it this way and they broke coming out.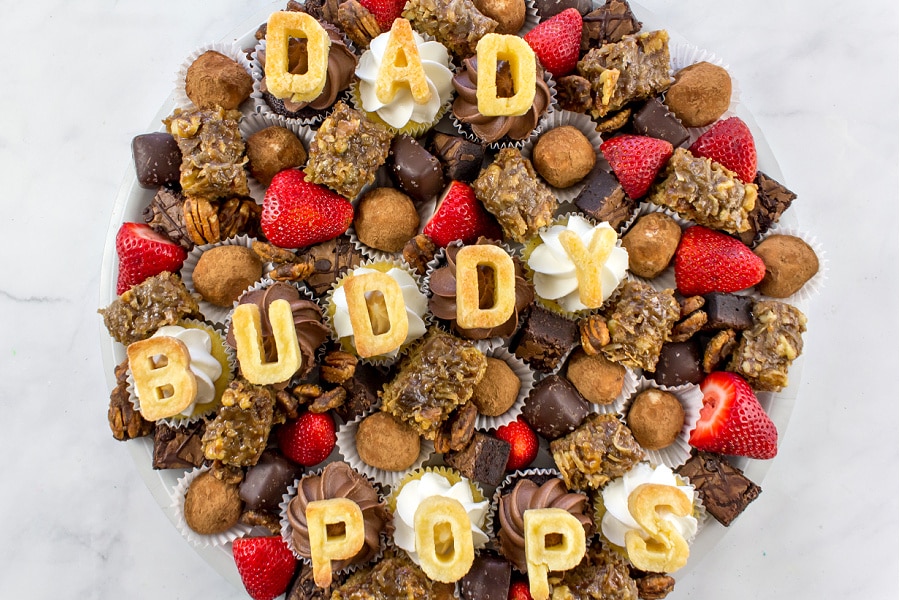 More Father's Day food ideas
Are you looking for more fun food ideas to serve for Father's Day? Take a look at these:
Please pin this post for later