Are you looking for art for kids to do? Take art into the backyard, on the road, or keep it indoors. Kids will love these creative projects.
Art for kids
Kids are going to love these fun art projects that require different surfaces for painting masterpieces instead of paper. Let them get creative with homemade paint, fabric painting, and more great ideas.
Watercolor squirt gun art for kids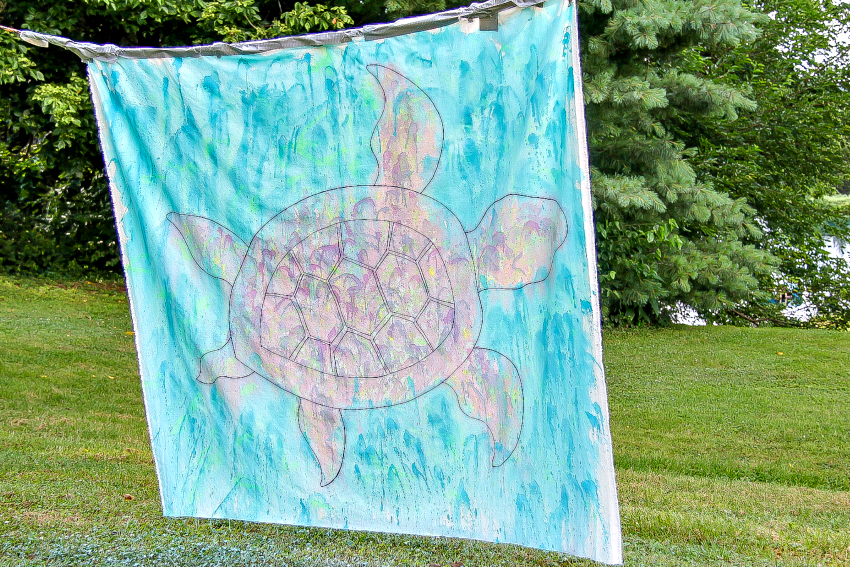 Have you tried squirt gun painting? My simple squirt gun painting tutorial will have you making fabulous watercolor art on fabric to hang in your home. The kids will love it too.
Outdoor landscape painting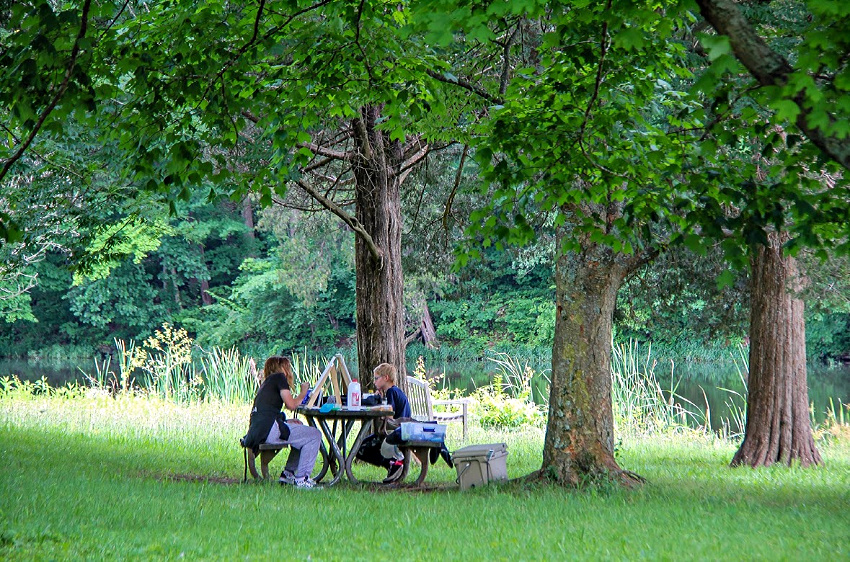 Take art easels, paint, and your kids outdoors to paint nature. This has been one of my favorite projects so far. I plan on trying different locations in the future to capture the beauty all around us.
Faux stained glass art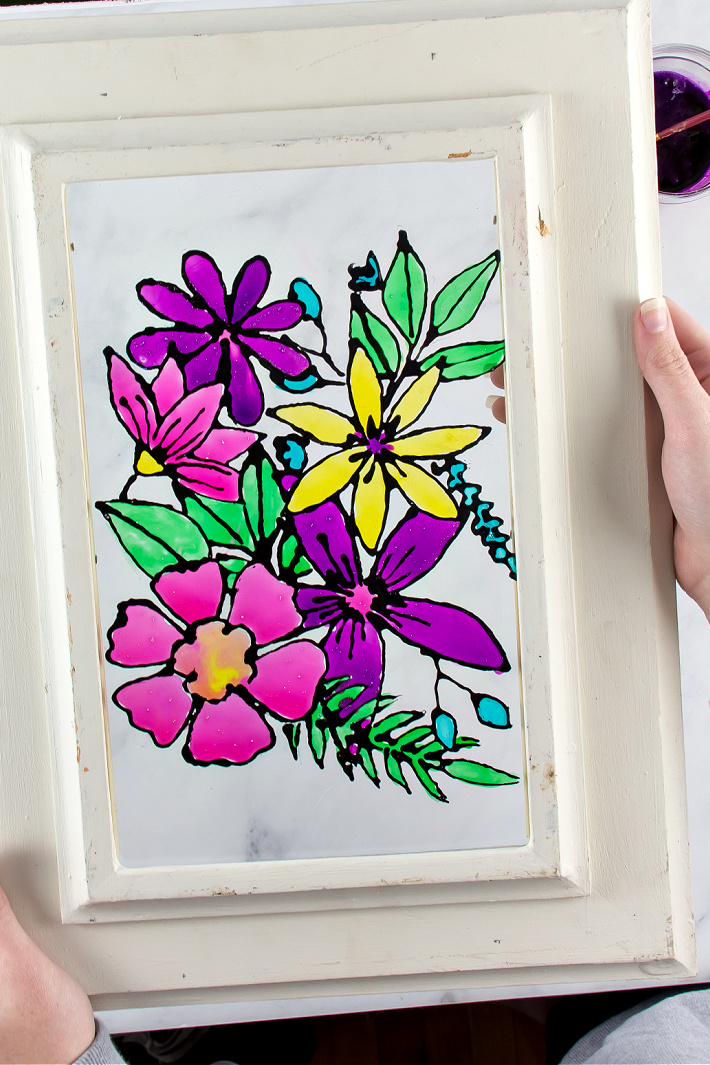 This faux stained glass window art has been one of my favorite art projects to make. This one was made using a floral coloring page for kids. You can find the full instructions to make your own at Kids Activities.
Stencil painting art for kids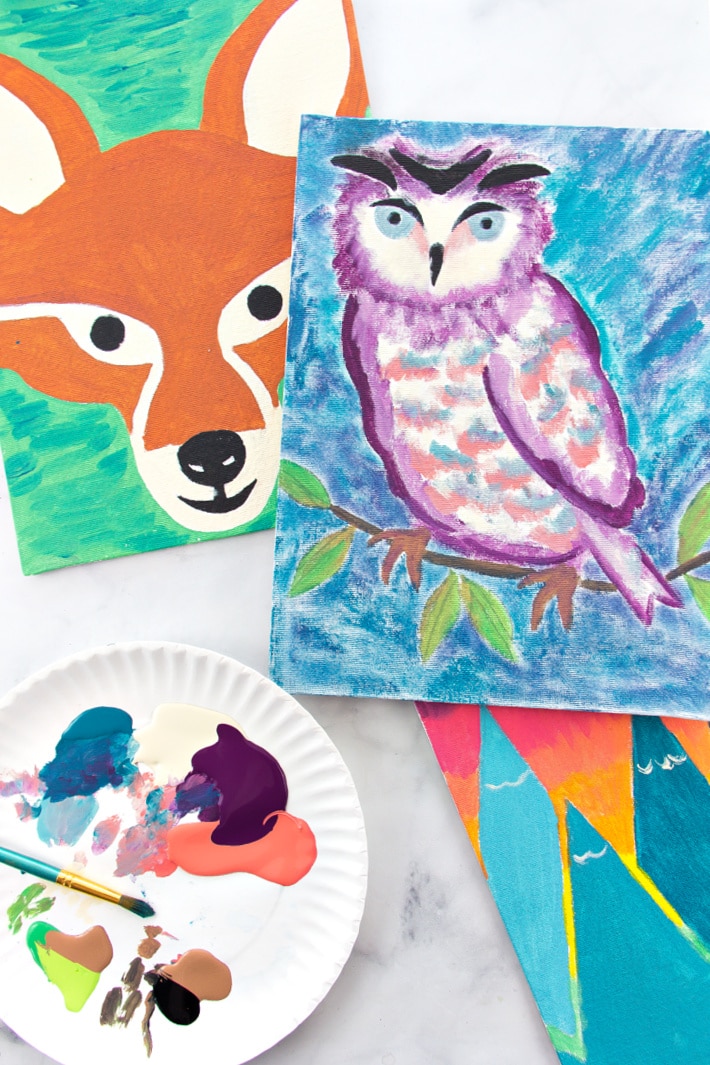 If your kids find it frustrating to not be able to paint what they want, use stencils. They'll be creating masterpieces in no time. You can find my tutorial for stencil painting at Kids Activities Blog.
Pasta painting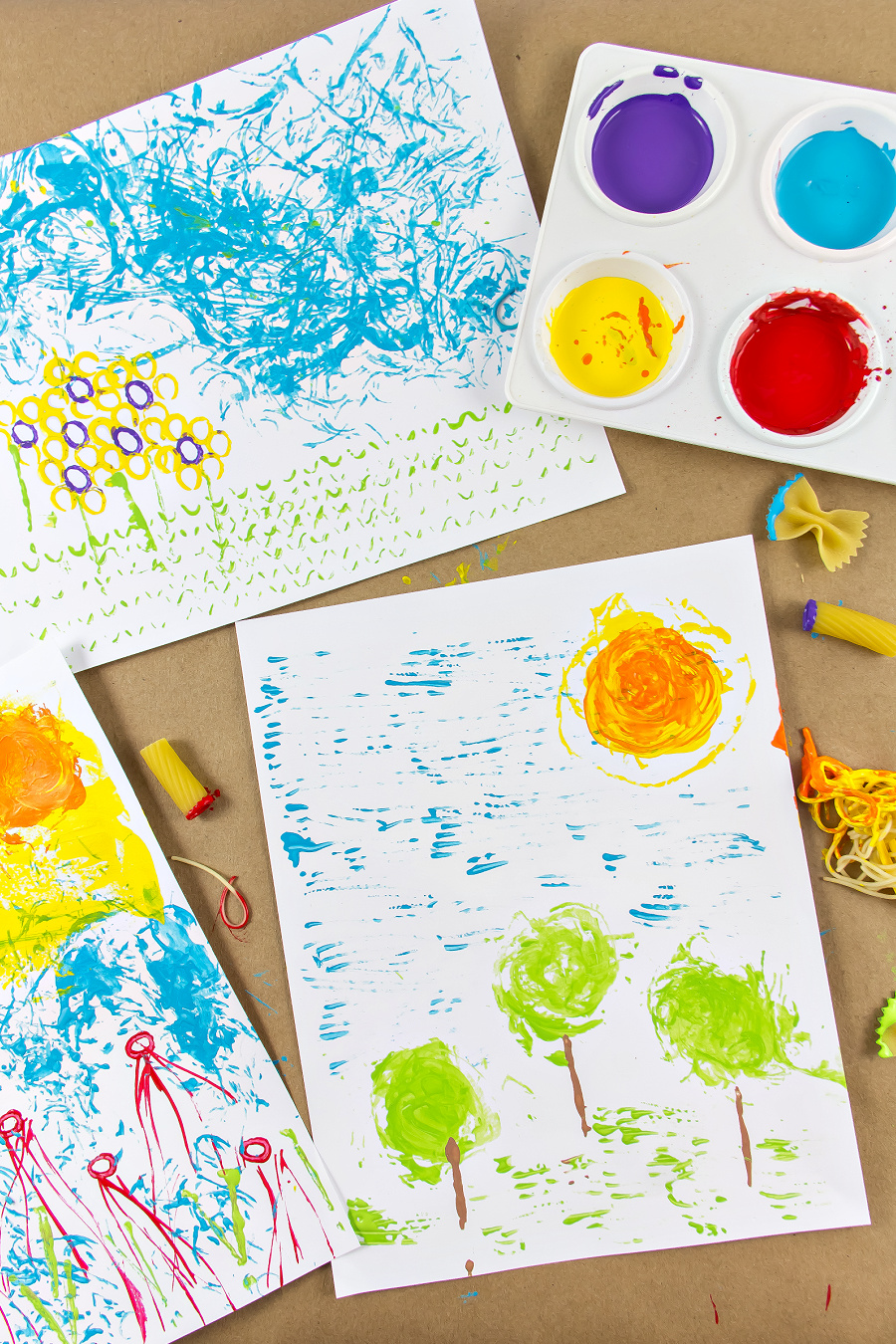 Painting with pasta is so much fun for kids. You can try it dry and cooked to make different shapes and marks to make your masterpiece come to life.
Painting shoes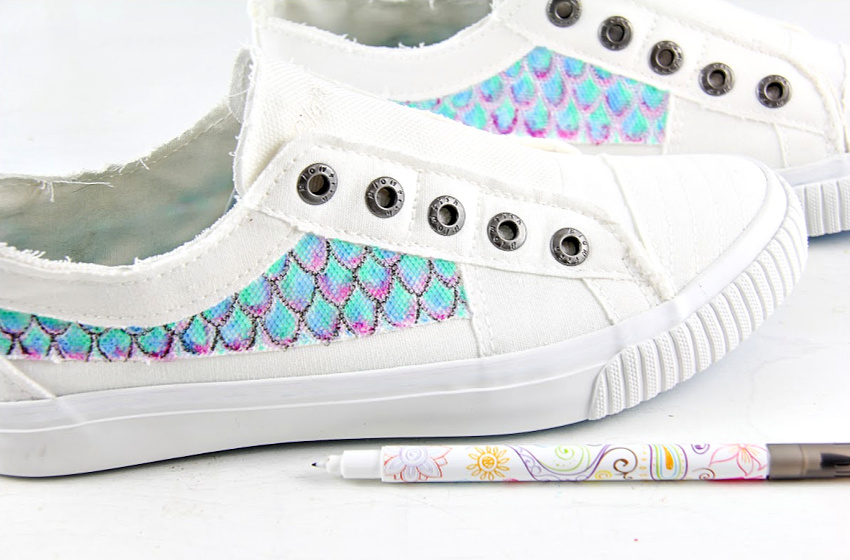 Turn a plain pair of canvas shoes into mermaid shoes with my easy tutorial at Make and Takes. It's such a fun summer craft that you'll love to wear.
Outdoor wood projects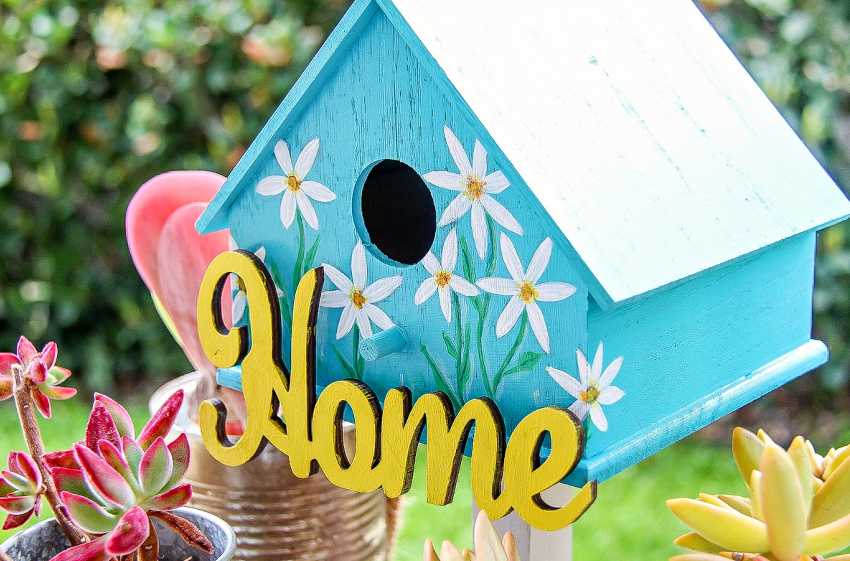 If you are looking for a fun outdoor project to do with the kids, head over to 5 Minutes for Mom where I'm showing you how to make pretty birdhouses just like this one. They will look so pretty in your garden.
Window painting for kids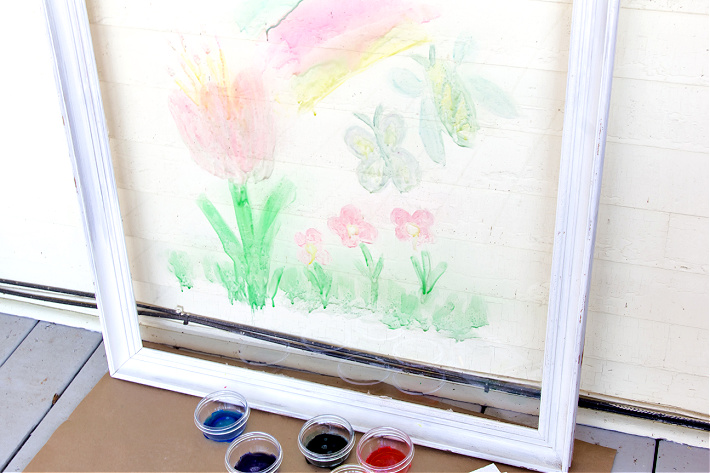 Kids love to paint on everything, including the house. I'm showing you how to make a quick and easy homemade window paint recipe at Kids Activities. Instead of using it on the windows of your home, go to a thrift store and pick up a giant glass frame. They can paint as much and as often as they like, just wipe it clean.
Painted tin cans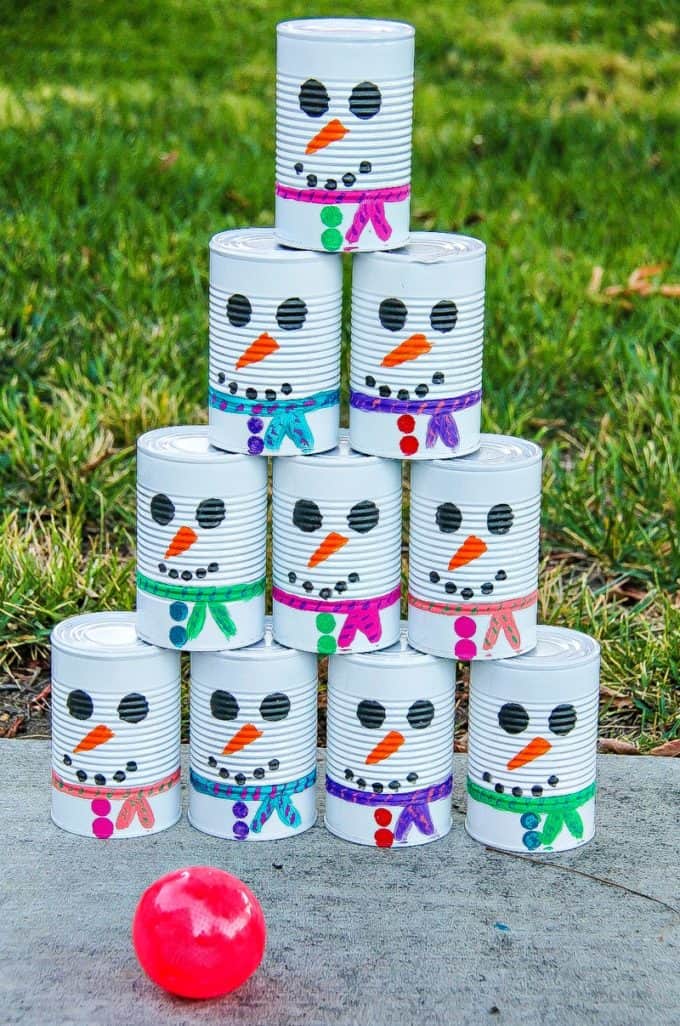 Don't toss out your empty tin cans. Use them to make a tin can toss game. I have the instructions to make this snowman tin can toss at 5 Minutes for Mom. I also have a Halloween tin can toss version too. Get creative and make some of your favorite characters.
Fruit Loops painting on fabric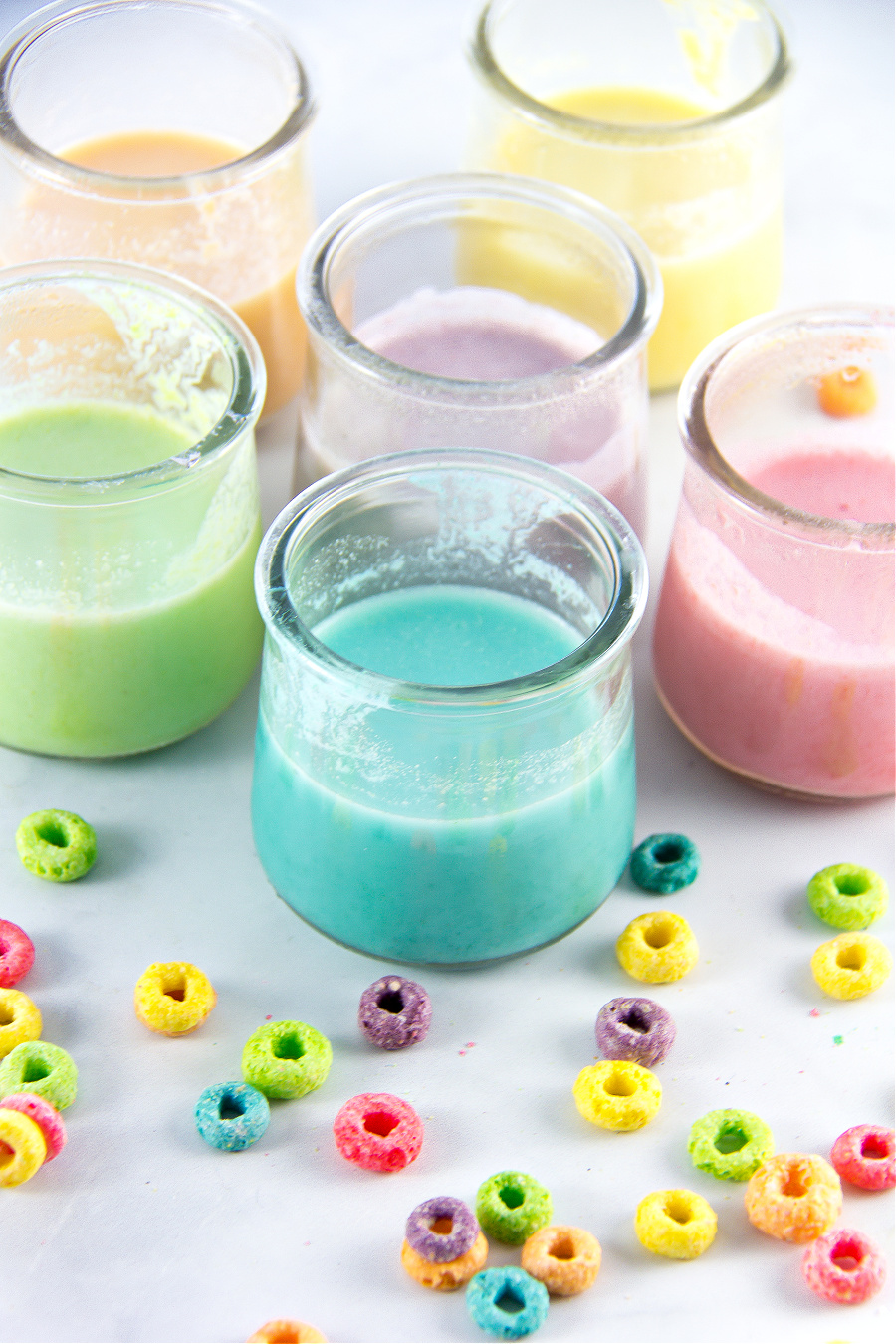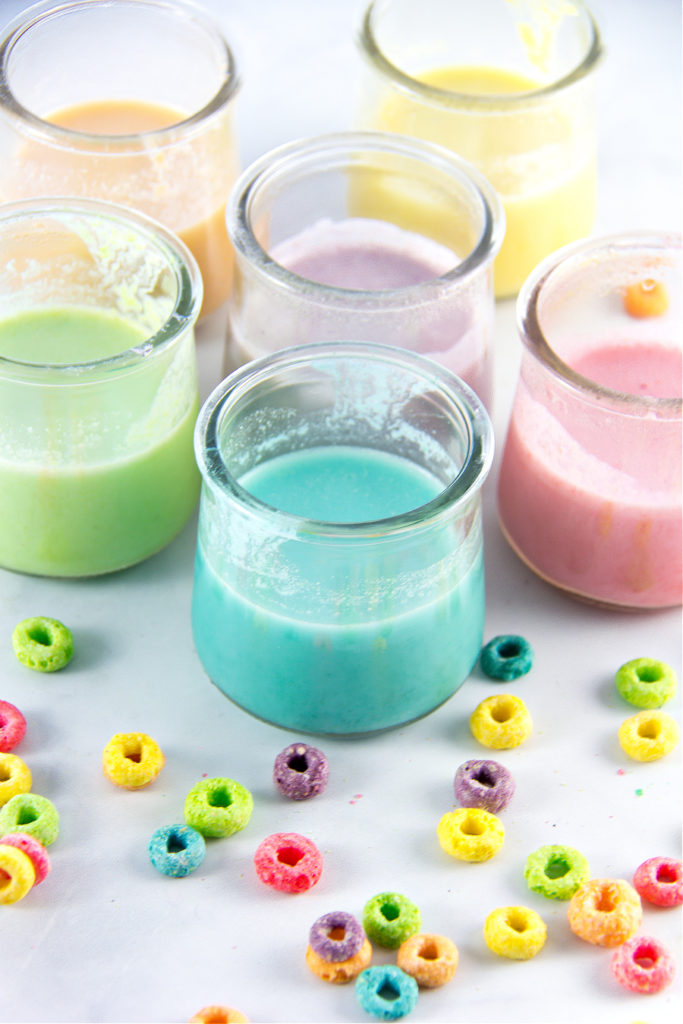 The best part of this homemade watercolor paint for fabric using Fruit Loops is that it's washable. So grab an old sheet and let the kids have some fun.
Handprint tree art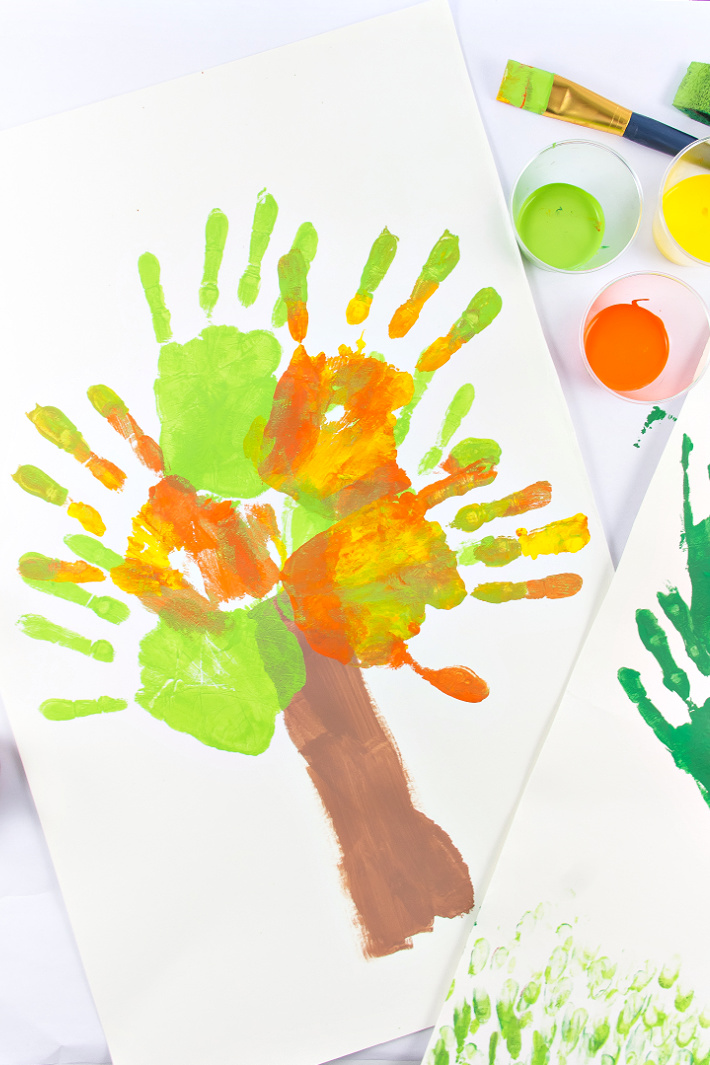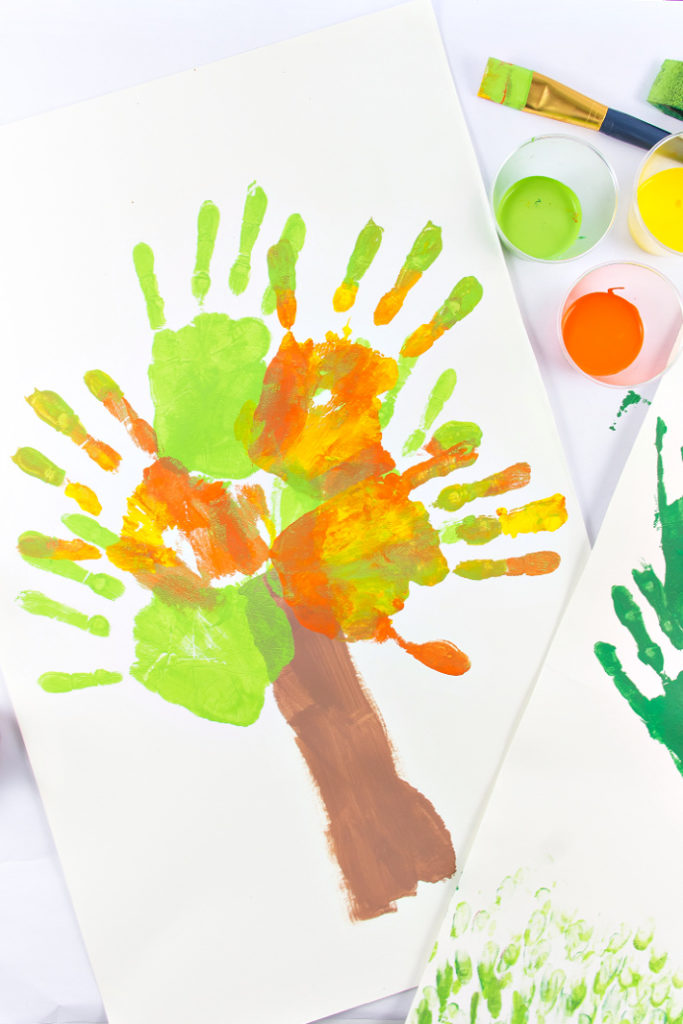 Get the kids messy with this fun arm, hand, and fingerprint tree art projects. Handprint trees are a great project for every season. Get all my instructions to make your own at Kids Activities Blog.
Bathtub paint for kids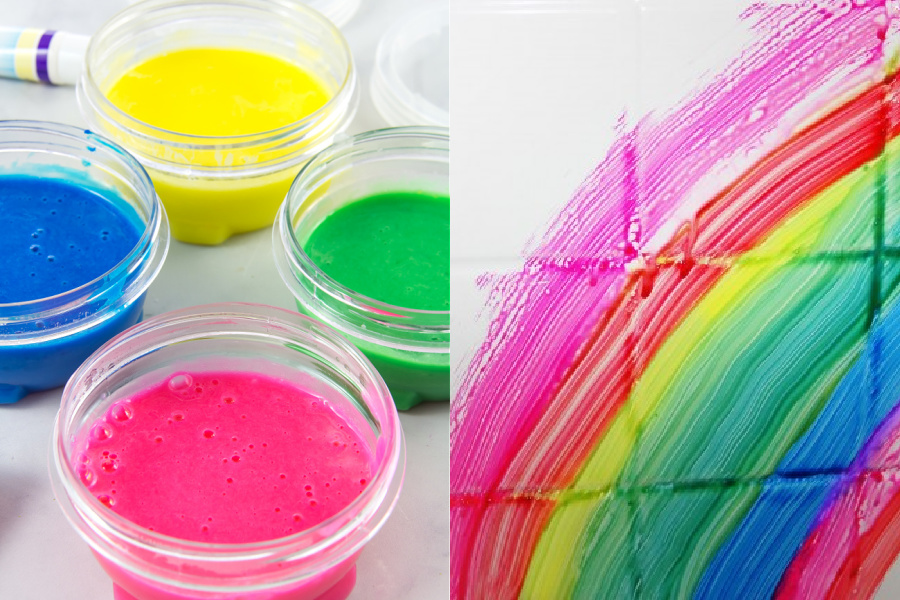 Kids are going to love getting messy in the tub with this homemade bathtub paint. It might even encourage kids to have a bath more often too. You will find the full instructions at Kids Activities.
Cork painting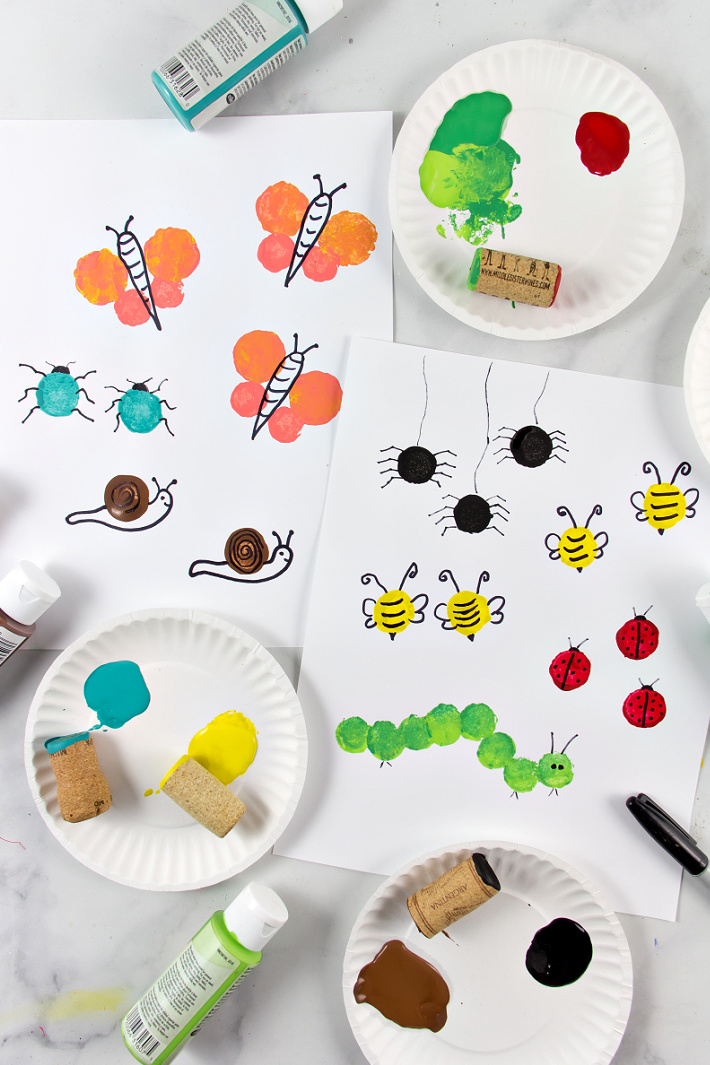 How fun are these adorable insects and bugs? I never thought I'd say that, but kids are going to love making these using cork painting and markers. I'm sharing all the instructions at Kids Activities.