How to display art pencils in your craft room for easy access, and to keep them organized.
If you have read my Bucket List, you will know that one of the things that are high on my priority list is to finally finish organizing my craft room and office space.
One thing I really wanted to do was organize my art pencils, the ones I use for watercolor, fabric, and craft projects. If they are with all of the other pencils in my craft room, the kids will just grab them for school projects or coloring pages, so I wanted to have somewhere special for them to stay that they are off-limits except for special projects.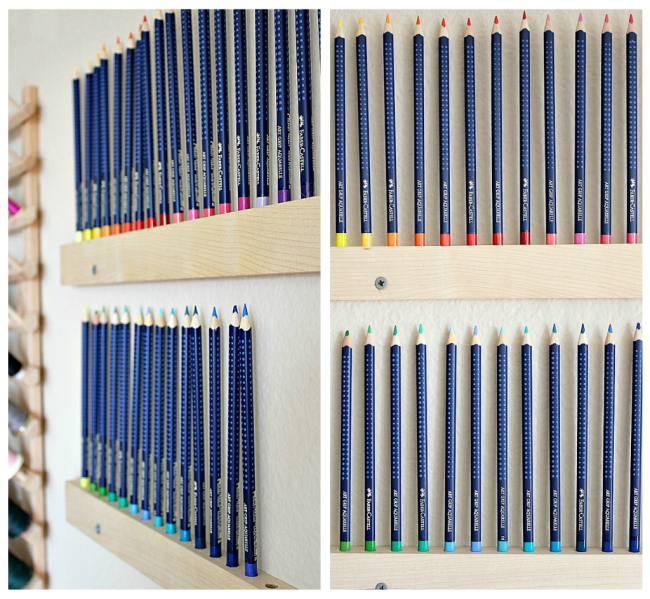 The first step was to purchase a long piece of maple from the hardware store, along with a drill bit that was around the size of my pencils.  We cut the maple into three equal sections and drilled evenly-spaced holes across the top of each.  Then it was just a matter of attaching them to the wall above my work table, keeping them evenly spaced, while still allowing enough room for me to take pencils out and put them back.
Now instead of cluttering my craft table with tubs of my art and fabric pencils, I have the perfect place to store them that is within reach.
Note: the pencils that I love to use for projects are these from Faber-Castell. 
Please pin this project for later: