In Harry Potter, owls deliver mail to the students. Make your own owl post Harry Potter invitations with these tips.
As I mentioned a few days ago, we are hosting a Halloween Harry Potter LEGO birthday party for Marisol and Flynn this coming weekend.
It's October, they are still obsessed with LEGO. Plus, after our recent trip to Universal Studios in Florida, they came home with a love of all things Harry Potter. So, I combined all of these things to come up with their party idea. We've already watched 6 of the movies over the past few weeks with only Deathly Hallows (part 1 and 2) to go.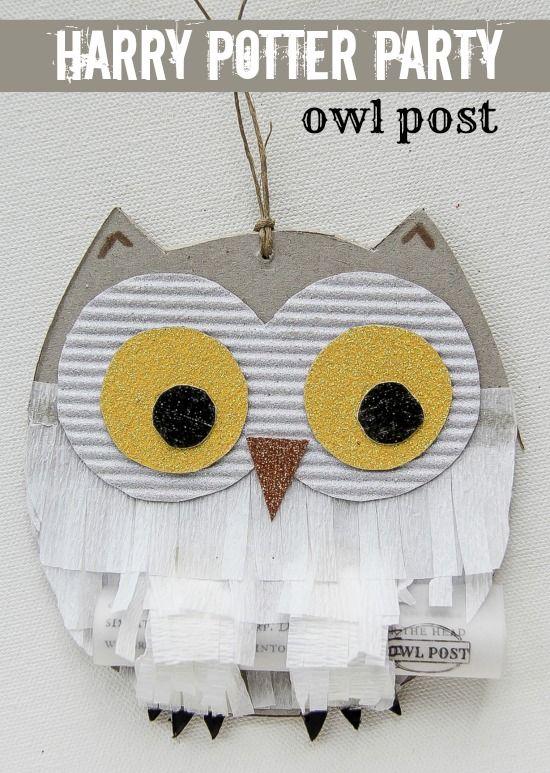 I have a fascination with owls, so naturally, I chose them for the invitations. If you remember in Harry Potter the owls deliver mail to the students.
What you need
Chipboard
Glitter card stock
Paper and pencil
Box cutter
Cookie and fondant cutters (or whatever you can find around the house)
Crepe paper
Hot glue
Sharpie
Translucent vellum
Instructions
The first step was to sketch an owl on a sheet of paper, cut it out, and use it as a stencil. Trace around the owl onto the chipboard and cut it out.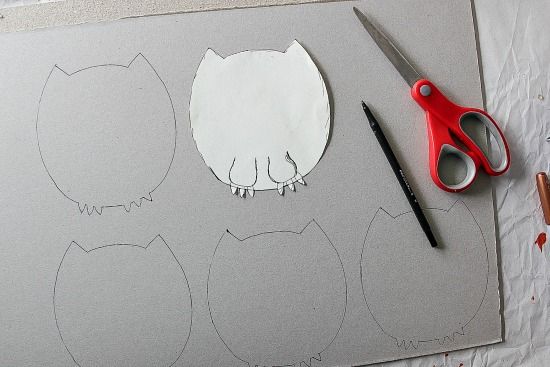 It took a lot of strength (and a blister too) to cut through the chipboard with my utility knife, but it was worth it in the end.
Using a couple of different cookie and fondant cutters I was able to get the shape for the eyes. Trace around whatever you find onto the gitter card stock and cut it out.
Sketch the legs and beak on paper first and then use that as a template.
Cover most of the owl and the legs in layers of white crepe paper. I used the same method as when making a pinata for cutting the crepe paper. This gives them a feathered look.
Bend the legs into an arch and attach using hot glue. This allows the small invitation to be pushed through the holes for the owl to carry it.
Attach the eyes and beak using hot glue and then draw the claws using a black Sharpie.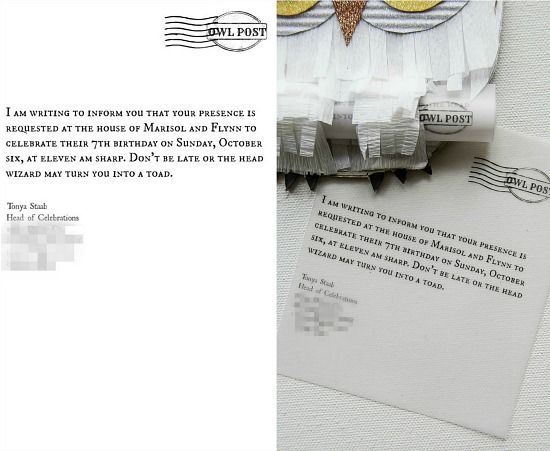 I used PicMonkey to create the wording for the invitation and then printed it on translucent vellum. Roll the invitations and place under the owl's legs for delivery by owl post.
Please pin this post for later: