This delicious brie, cranberry, and turkey breakfast sandwich is the perfect way to use some of those turkey leftovers after Thanksgiving.
Disclosure: This post and giveaway were sponsored by NEW Oroweat® Organic bread.
I love post-holiday meal leftovers. Some things just seem to taste better the next day. Although I love eating the entire meal on the day of the holiday, by the next day I want to use part of it in new delicious dishes.
My favorite holiday leftover meals are soup, sandwiches, pasta, and rice dishes. Pizza rolls are a favorite too though. You are going to love this turkey breakfast sandwich as well.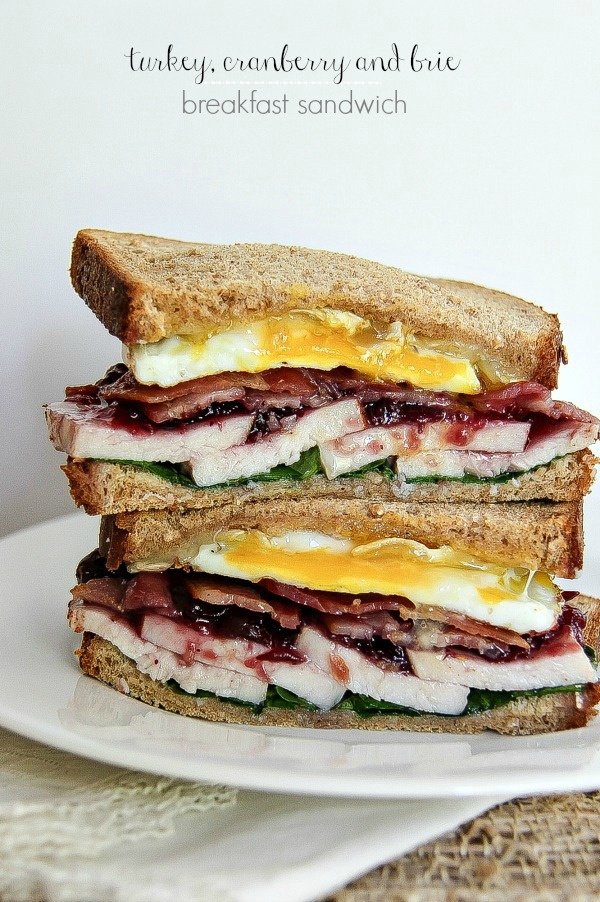 Turkey breakfast sandwich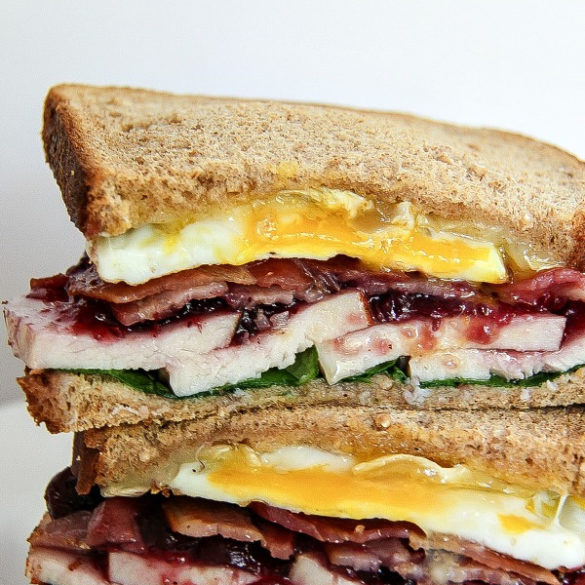 Ingredients
Oroweat® Organic bread 100% Whole Wheat

Turkey
Spinach
Brie
Cranberry Sauce
Egg
Bacon
Instructions
Preheat the oven to 425F.
Grill your bacon until it's about 3/4's done - you don't want it completely crispy, but it needs to be just cooked.
Place two slices of bread (per sandwich) on a baking tray.
On one slice layer spinach, turkey, cranberry sauce, and cooked bacon.
On the other side place slices of brie.
Place in the oven for about 6 minutes.
While the sandwiches are in the oven, pan-fry an egg so that the yolk is still a little runny, but the egg whites are completely cooked through.
Place the egg on top of the bacon, top with a little salt and pepper, and then turn the bread with the brie slices over and place on top.
I've shown you how to make this breakfast sandwich using Oroweat bread, but there are other options too including
Biscuits
English muffins
Croissants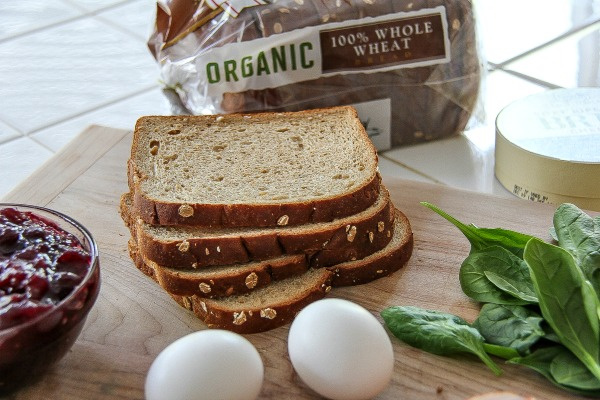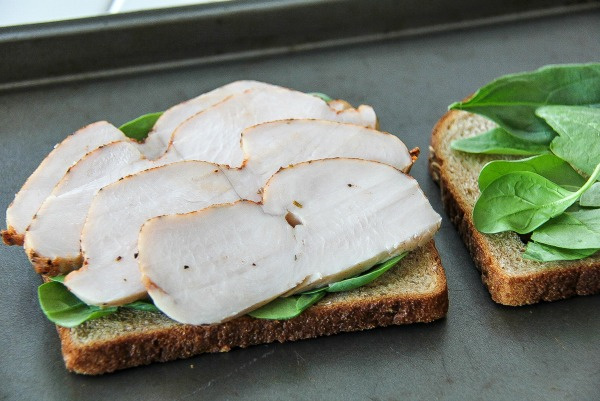 You could also set up a breakfast bar or brunch board with all of the choices available to make delicious breakfast sandwiches and let everyone assemble their own. Here are some topping ideas:
Leftover turkey
Spinach
Cranberry sauce
Fried egg
Bacon
Sausage
Cheese
Avocado
Tomato
Mushrooms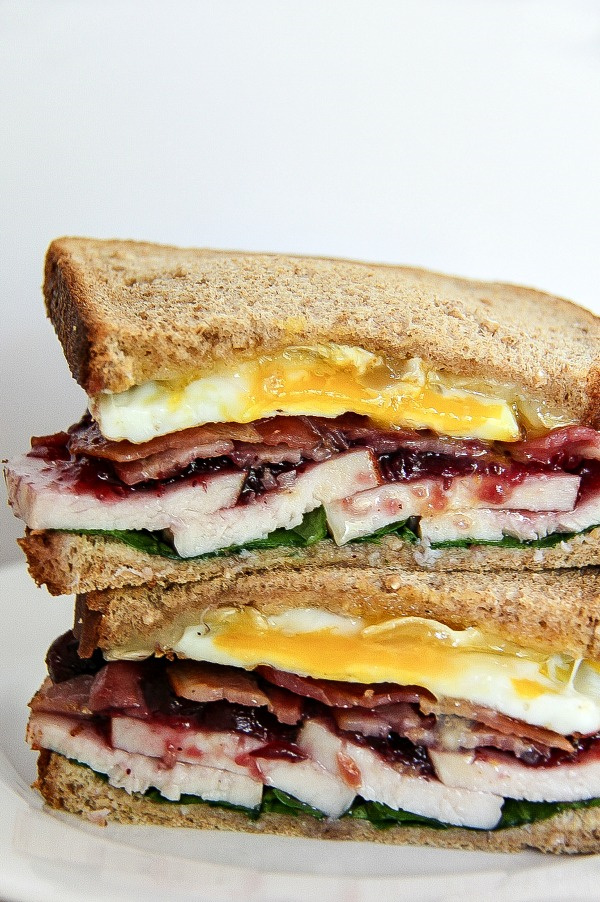 About Oroweat
Made with organic ingredients and whole grains, NEW Oroweat® Organic bread (available in 100% Whole Wheat and Grains & Seeds) are USDA-Certified Organic. They are a delicious way to feel better about eating better.
Visit oroweatorganic.com to use the 360° tool to see what's inside Oroweat® Organic bread. Use their store locator to find a store closest to you.
Leftover turkey recipes
Are you looking for more recipes using leftover turkey from Thanksgiving? You need to check out these:
What are your favorite ways to use leftover turkey?
Please pin this post for later: