This delicious turkey, cranberry, and brie breakfast sandwich is the perfect way to use some of those holiday leftovers.
Disclosure: This post and giveaway were sponsored by NEW Oroweat® Organic breads.
I love post-holiday meal leftovers. Some things just seem to taste better the next day. I'm not big on eating the entire meal as it is though, I prefer to use different parts of it to create an entirely new meal. My favorite holiday leftover meals are soup, sandwiches, pasta, and rice dishes. Pizza rolls are a favorite too though.
Read on for the recipe to make this delicious post-holiday turkey, cranberry, and brie breakfast sandwich.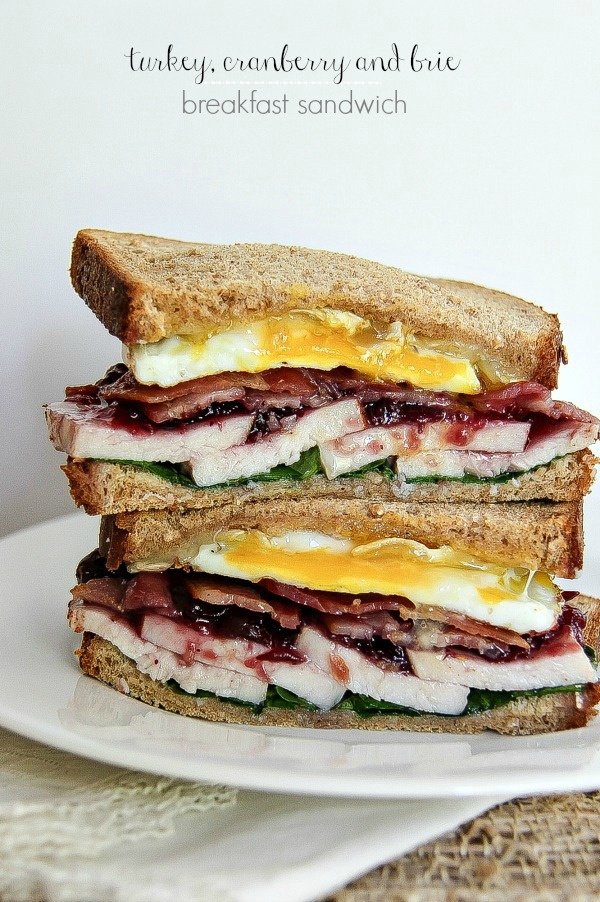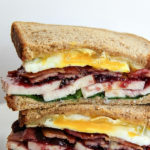 Ingredients
Oroweat® Organic bread 100% Whole Wheat

Turkey
Spinach
Brie
Cranberry Sauce
Egg
Bacon
Instructions
Preheat the oven to 425F.
Grill your bacon until it's about 3/4's done - you don't want it completely crispy, but it needs to be just cooked.
Place two slices of bread (per sandwich) on a baking tray.
On one slice layer spinach, turkey, cranberry sauce, and cooked bacon.
On the other side place slices of brie.
Place in the oven for about 6 minutes.
While the sandwiches are in the oven, pan-fry an egg so that the yolk is still a little runny, but the egg whites are completely cooked through.
Place the egg on top of the bacon, top with a little salt and pepper, and then turn the bread with the brie slices over and place on top.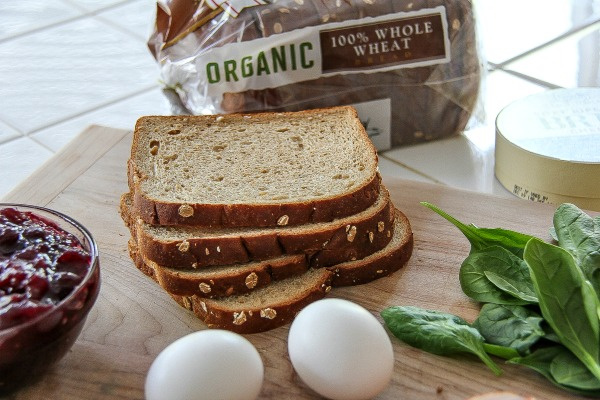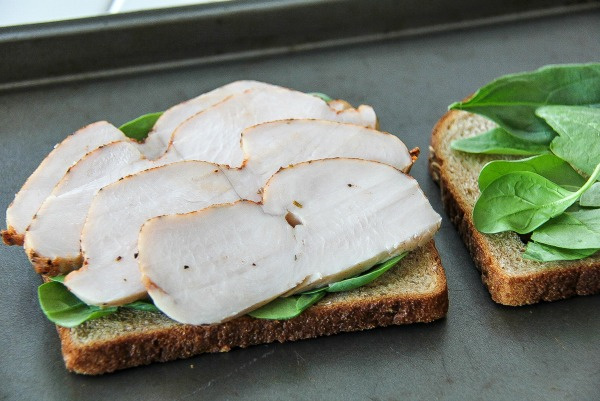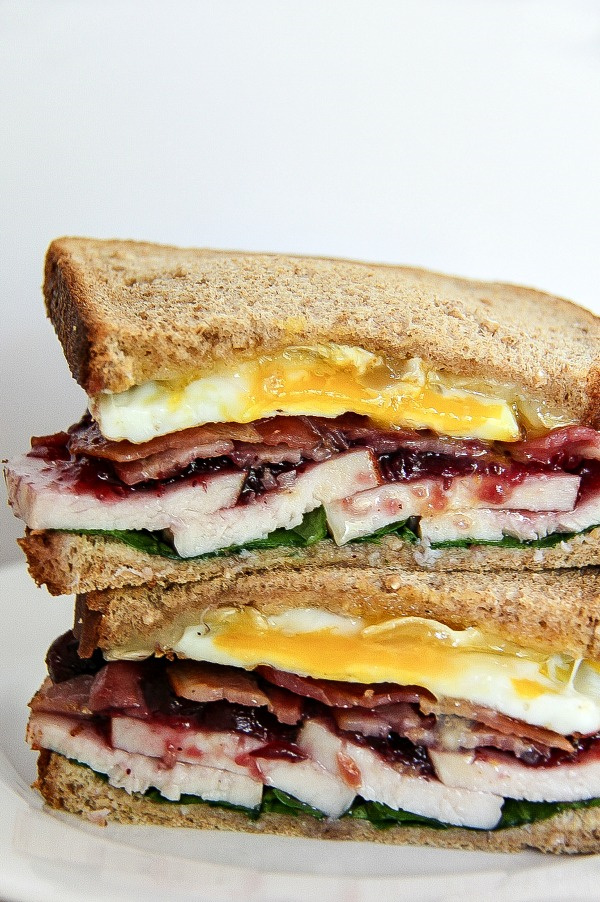 Made with organic ingredients and whole grains, NEW Oroweat® Organic bread (available in 100% Whole Wheat and Grains & Seeds) are USDA-Certified Organic. They are a delicious way to feel better about eating better.
Visit oroweatorganic.com to use the 360° tool to see what's inside Oroweat® Organic bread. Use their store locator to find a store closest to you.
Please pin this post for later: