These homemade slime ideas including fun containers to store it in are perfect for kids who love making slime and doing crafts too.
My daughter and her friends were obsessed with making slime for the longest time. I've lost count of the number of containers of glue and glitter glue I've purchased over the years.
These are some of our favorite homemade slime creations.
Homemade slime
How To Train Your Dragon slime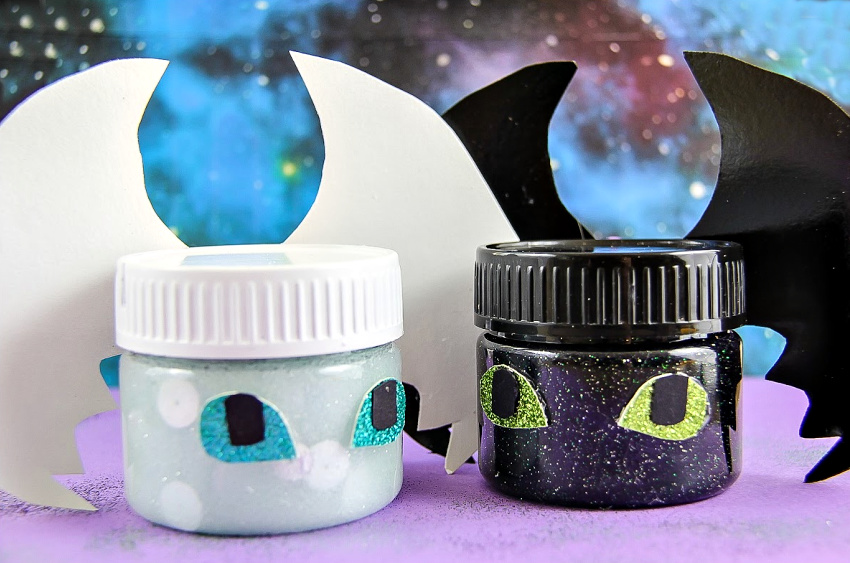 How fun are these How To Train Your Dragon slime containers? We had so much fun making these along with the glitter dragon slime inside. You can find our full tutorial over at Make and Takes. If you are looking for another How Train Your Dragon craft don't forget to check out our homemade dragon piñatas too.
Hotel Transylvania slime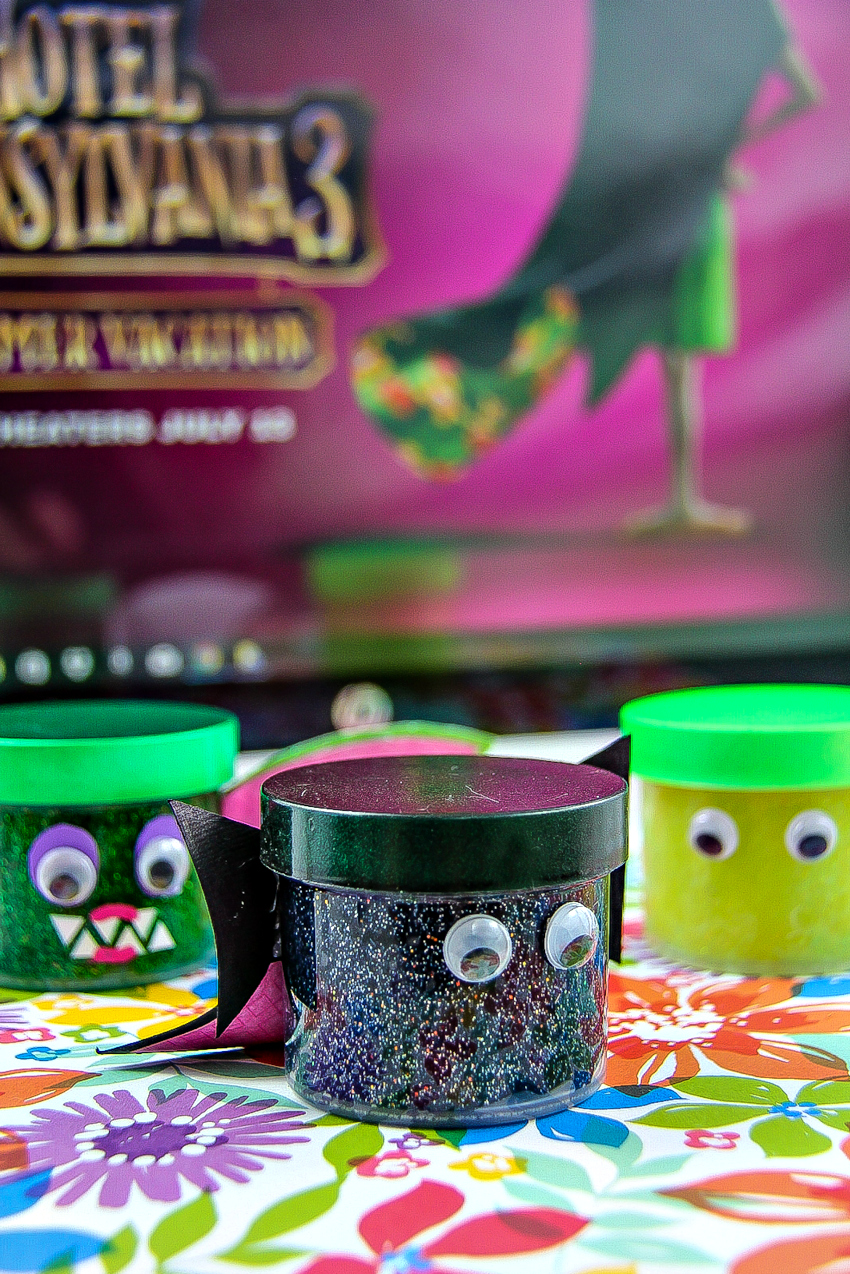 These Hotel Transylvania treat containers that we made have been one of my favorite crafts. Instead of adding treats though, we filled them with homemade slime. These make such fun candy-free treats for Halloween and were based on our favorite characters Drac, Blobby, and the Gremlin from Gremlin Air. You can find my full tutorial over at Lady and the Blog.
Sherlock Gnomes Goon slime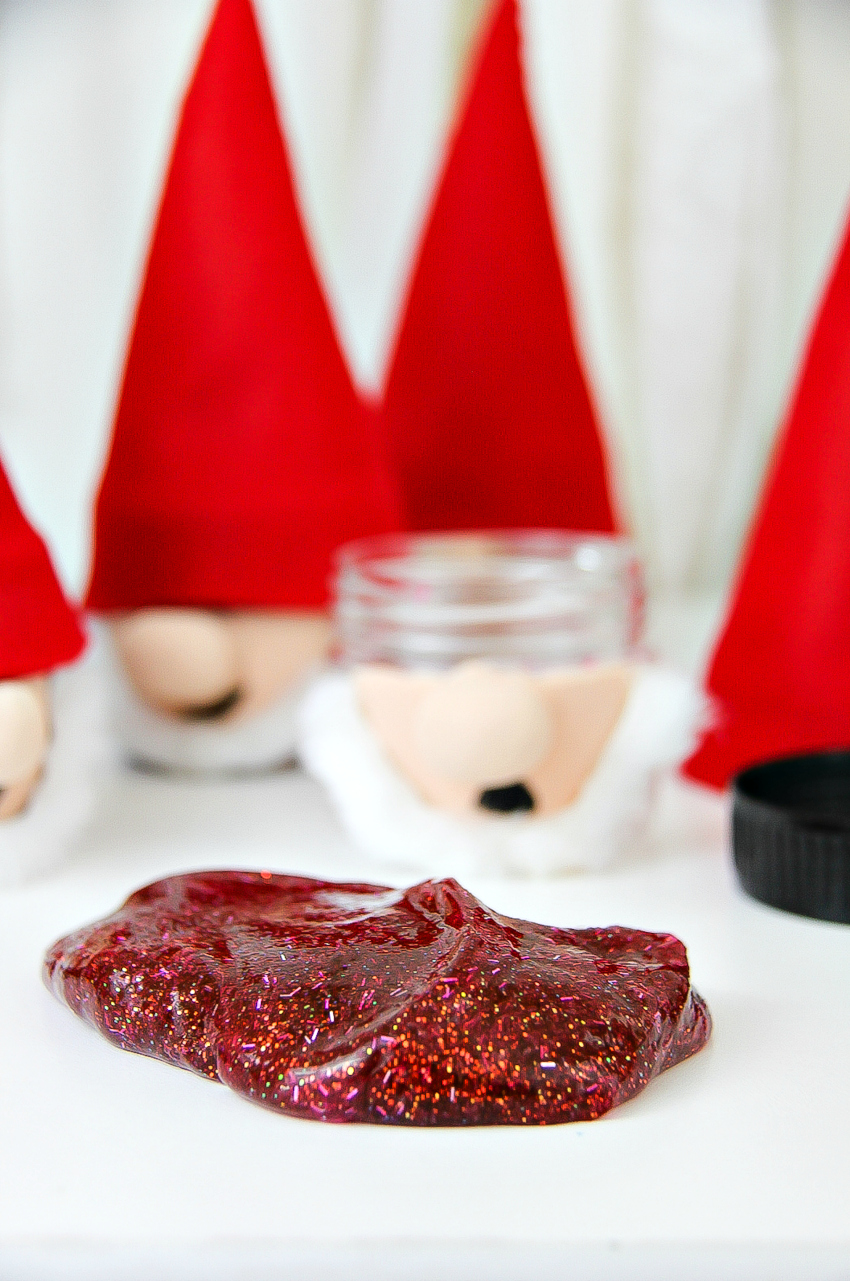 I'm going to have to show another photo below of this project because I love how these gnome container crafts turned out. Just look at the color of the burgundy red sparkle slime though! These fun gnome slime containers were based on the Goons from the movie Sherlock Gnomes. You can find my full tutorial over at Make and Takes.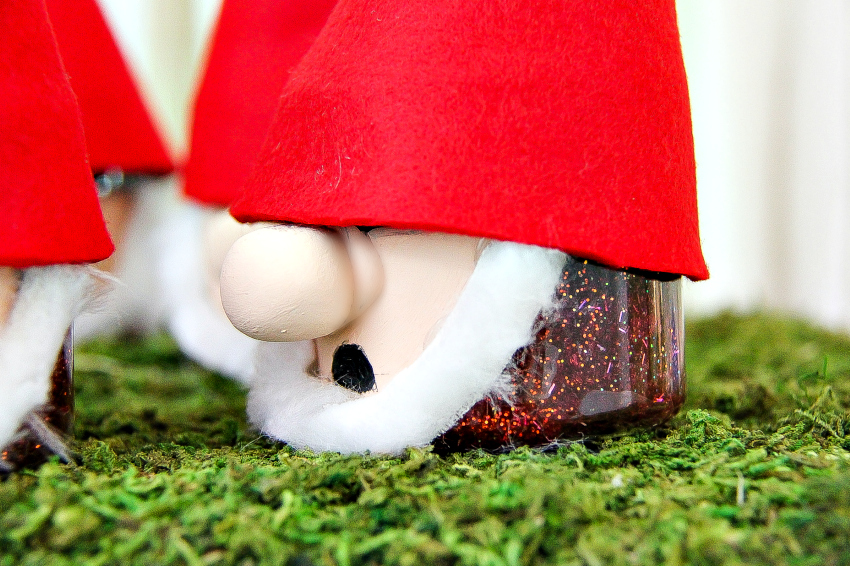 Glow-in-the-dark homemade slime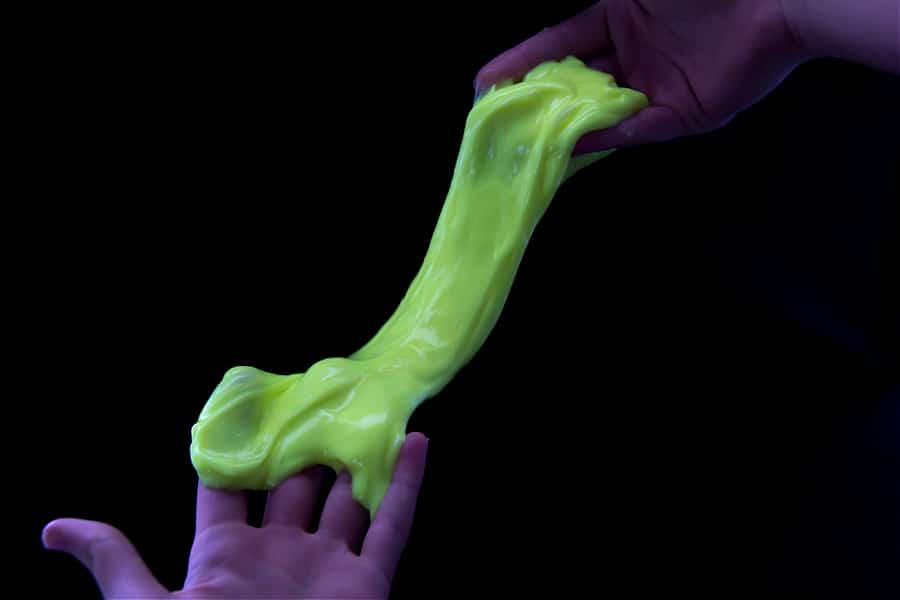 This homemade slime glows in the dark and kids are going to love it. You can find all the details to make your own on my post at Kids Activities Blog.
Galaxy slime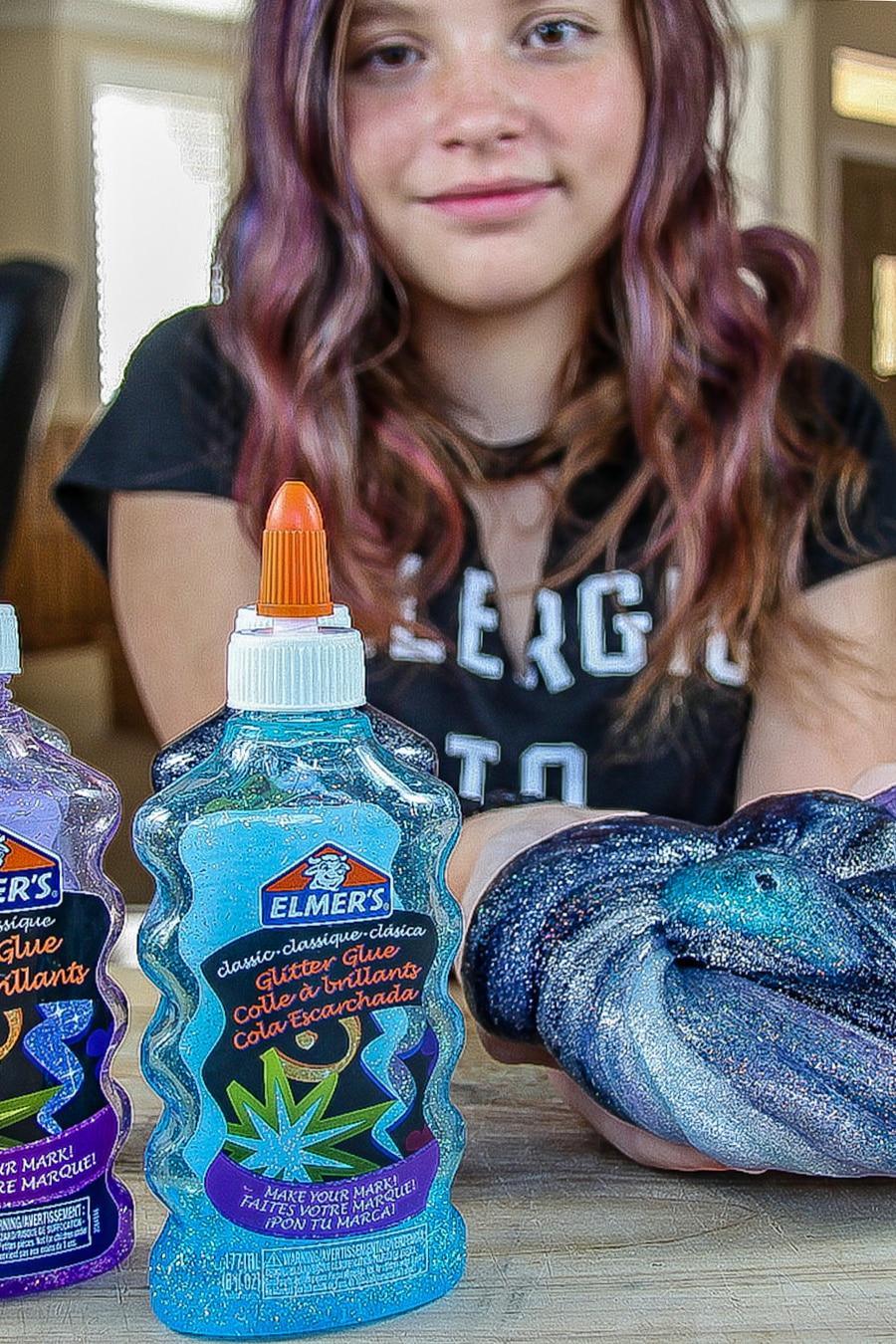 My daughter made this homemade galaxy slime using Elmer's blue and purple glitter glue. I think it paired beautifully with her hair color at the time too.
Please pin this post for later: