Want to create the perfect brunch platter for entertaining at home? We have delicious brunch ideas that are perfect for grazing.
Disclosure: This is a sponsored post by me on behalf of Farmer John®. The opinions and text are all mine.
Every Christmas morning (well, except those that the twins' leave early to visit their dad) we have a tradition in place. It's one that I started right from the time they were little, and one that I grew up with. As soon as everyone is awake, we graze on a tray full of food, opening Christmas presents and pulling tiny gifts and candy out of stockings while watching Christmas movies. It's my favorite time of the day. The room quickly becomes covered in paper, everyone is laughing, the kids are busy assembling new gifts, and most importantly, we are all together.
So, let me show you how to create the perfect brunch tray so you can make this tradition your own this holiday season.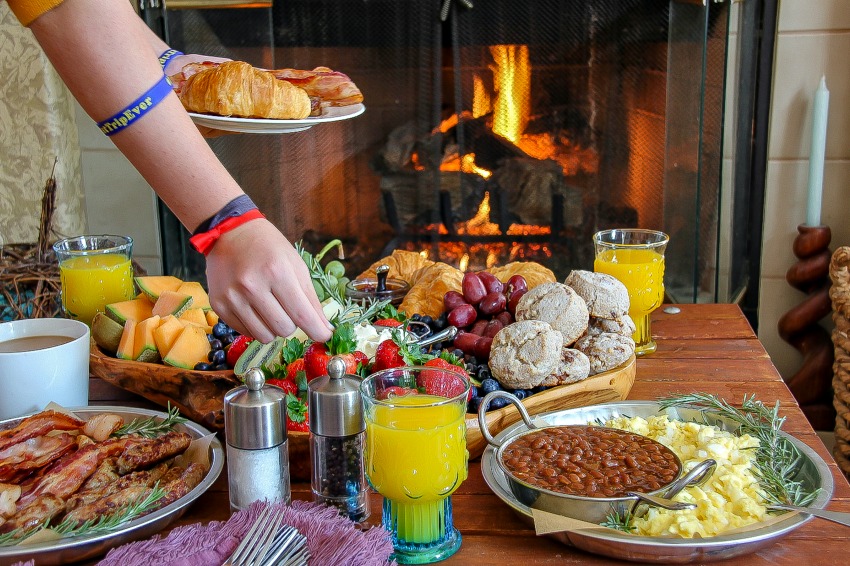 Tips for assembling a grazing platter
Here are a few tips for preparing the perfect brunch platter:
Food allergies – keep foods separated on different dishes if necessary, and provide separate serving utensils.
Incorporate a favorite food for each person – for example, my son only likes crispy Farmer John® Thick Cut Premium Bacon, while my daughter likes her bacon slightly more chewy and not as crisp, so I put out a little of both.
Can you make anything ahead of time? There's nothing worse than slaving away in the kitchen for hours preparing everything, so if there's anything you can make ahead of time add it in, such as mini quiches, pastries and baked goods. You can even prepare any hot foods such as pork links ahead of time, cover them with aluminum foil and keep them warm in the oven.
Dietary restrictions – with so many people on so many diets these days, check in with your guests and make sure to incorporate foods they can enjoy.
Keep foods with liquid (such as baked beans) and condiments separated in bowls. This alleviates mess and makes serving easier.
Don't forget to refill the salt and pepper shakers, and put out any other toppings such as hot sauce.
Slice anything ahead of time that needs to be such as croissants, biscuits, and fruit loaves.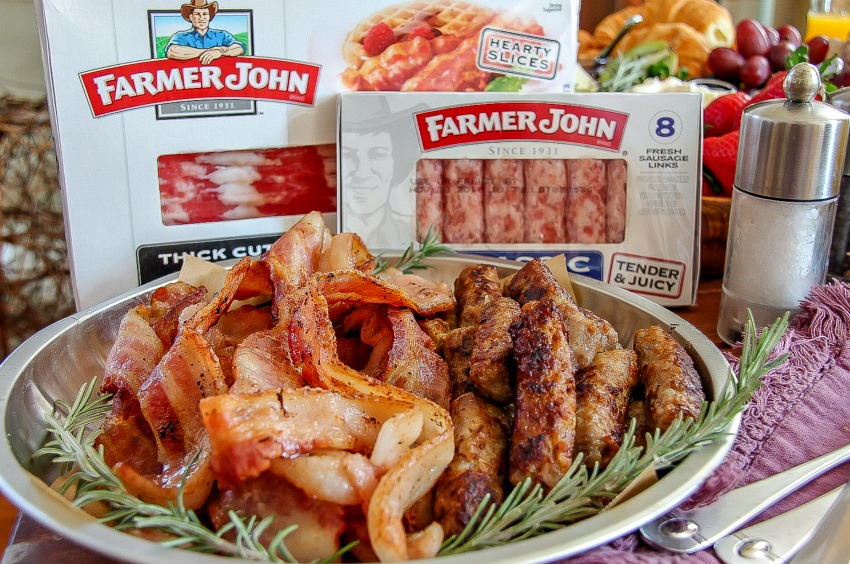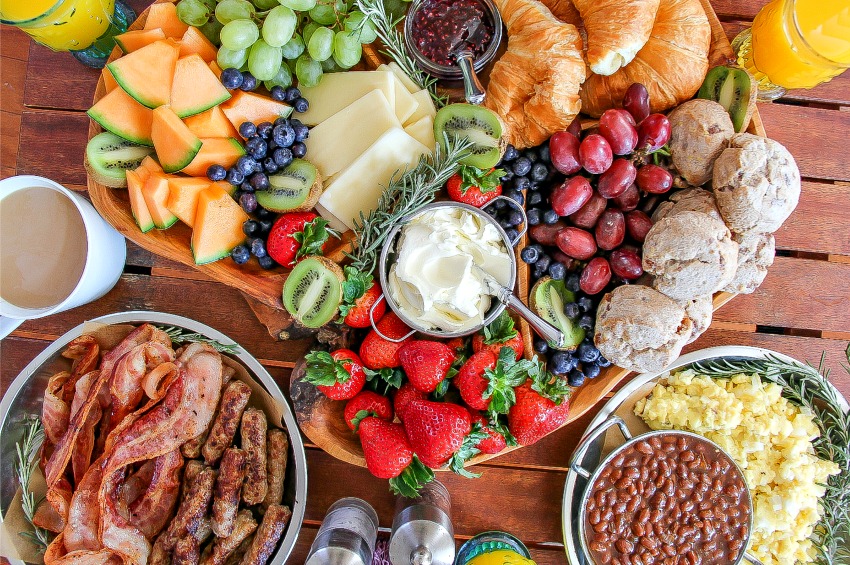 Brunch platter ideas
Farmer John® Classic Pork Sausage Links and Farmer John® Thick Cut Premium Bacon, of course. Farmer John's Classic Pork Sausage Links have a rich flavor and are so tender and juicy. I love getting Farmer John's Thick Cut Premium Bacon because it is a meatier cut.
Fresh fruit.
Pastries and baked goods – croissants, cinnamon buns, donuts, muffins.
Hot items such as mini quiches, scones, and biscuits.
Traditional breakfast foods – eggs, toast, baked beans, bagels, and spreads such as jam and mascarpone.
Breakfast sandwiches – supply everything needed to make breakfast sandwiches to suit everyone's needs.
Waffles or pancakes – don't forget a jug for syrup.
What else would you include in yours? I'm always looking for new ideas.
One of my favorite things to include on a brunch platter (besides bacon and pork sausage links, of course) is mascarpone cheese. If you haven't tried it, you really should. It's so versatile; you can dip fruit in it, spread it on croissants, biscuits, bagels, and loaves. It's become a staple in our house.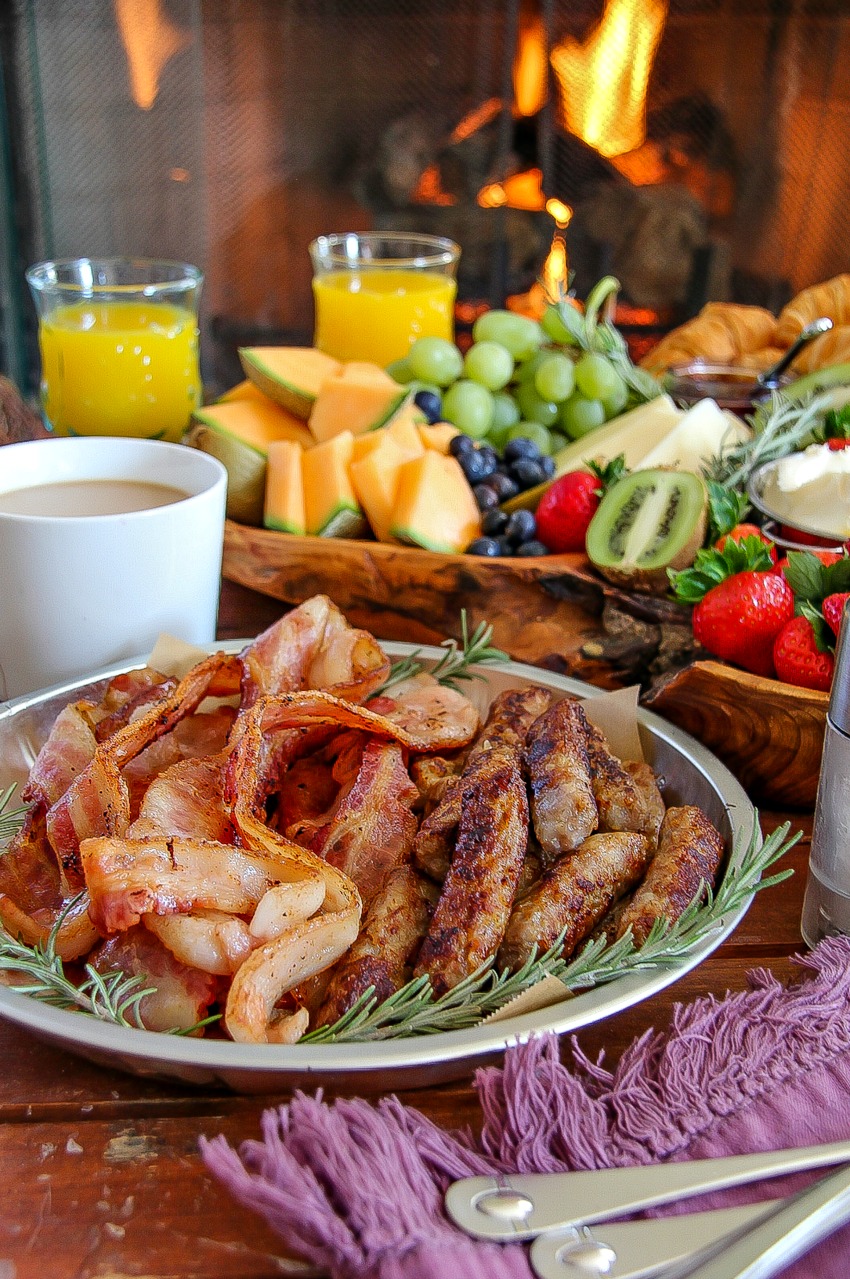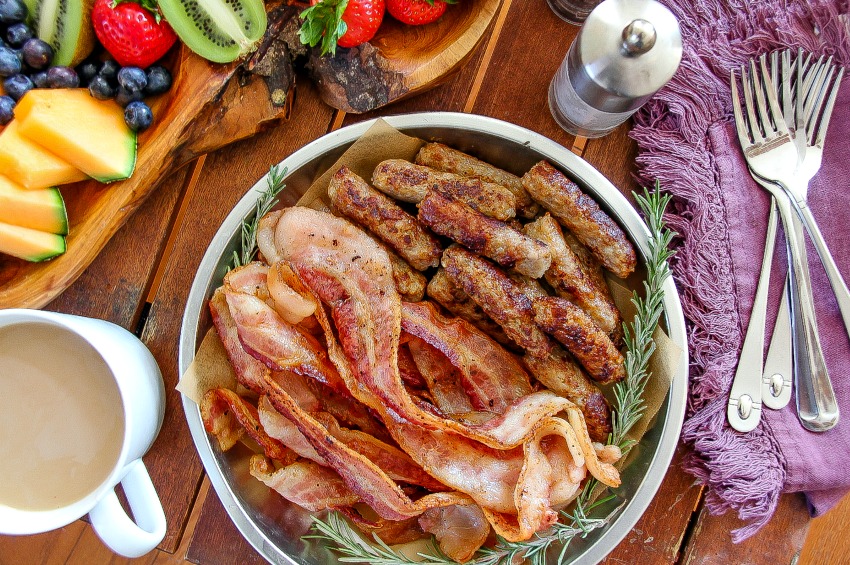 What are your Christmas morning traditions?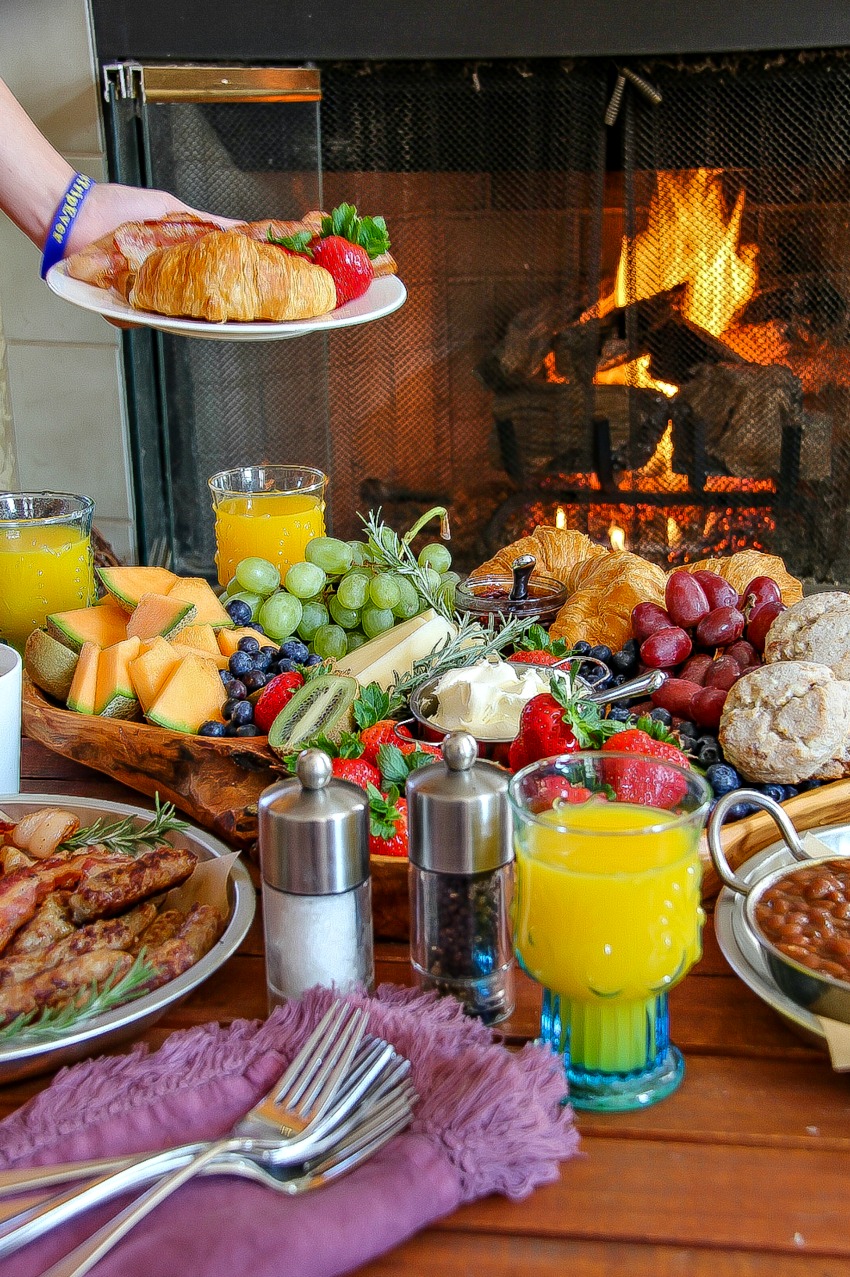 You can find Farmer John Thick Cut Premium Bacon and Farmer John Classic Pork Sausage Links, along with everything else you need for this brunch platter at your local Smart & Final store.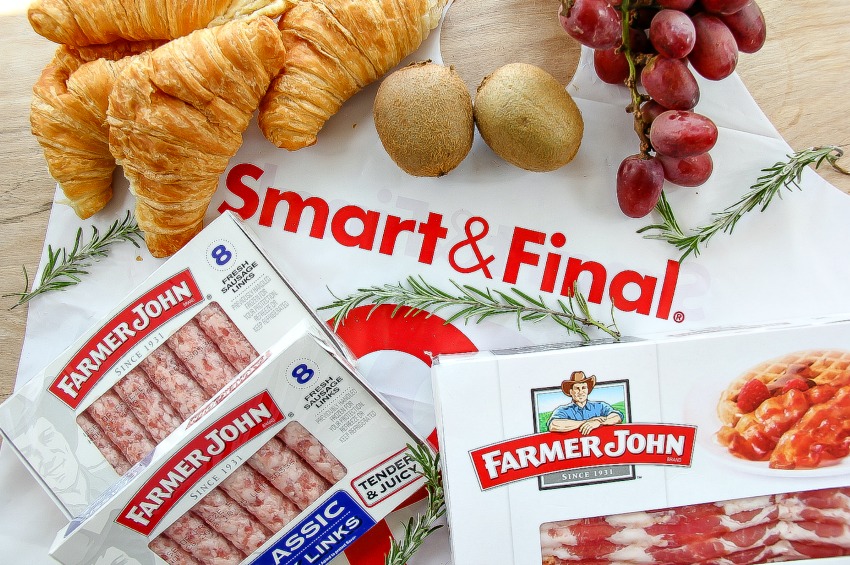 Are you looking for more delicious grazing platter ideas for the holidays? You should try these:
Please pin this post for later: