You have an everyday bag, a backpack, and a beach tote, but we show you how to make bags that you didn't even know you needed until now.
How to make bags
Drawstring shoe bags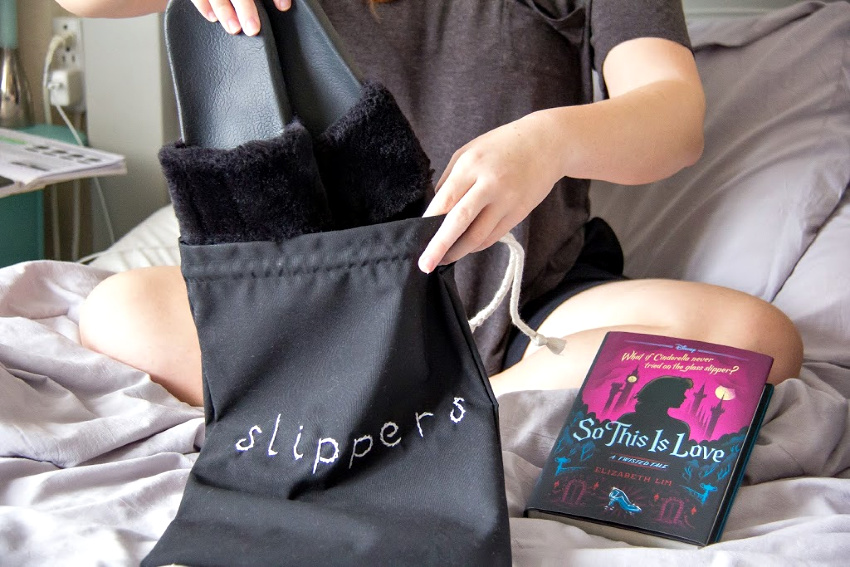 Do you have shoe bags? How about for traveling to keep your shoes separated from your clothing? These DIY drawstring shoe bags are so easy to make. We even show you how to embroider labels on each bag. These are also perfect for organizing your closet. You'll find my full tutorial over at Make and Takes.
Crossbody phone purse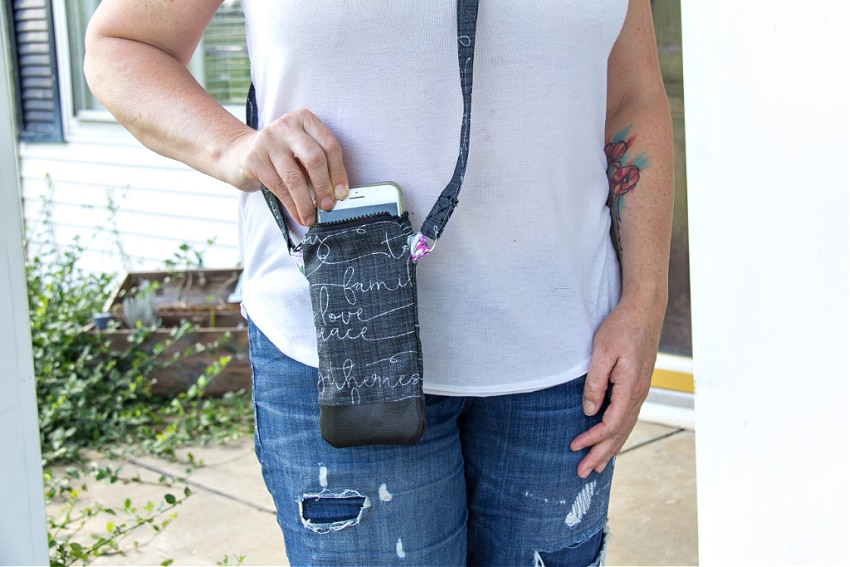 Do you ever go out and not want to take your great big handbag with you? I hate lugging mine around, especially if we are going out for dinner, to a concert, or to a bar. This is why you need a DIY crossbody phone purse. You can fit your phone, cards, cash, and keys in it. Grab my tutorial to make your own at Make and Takes.
Tea towel bag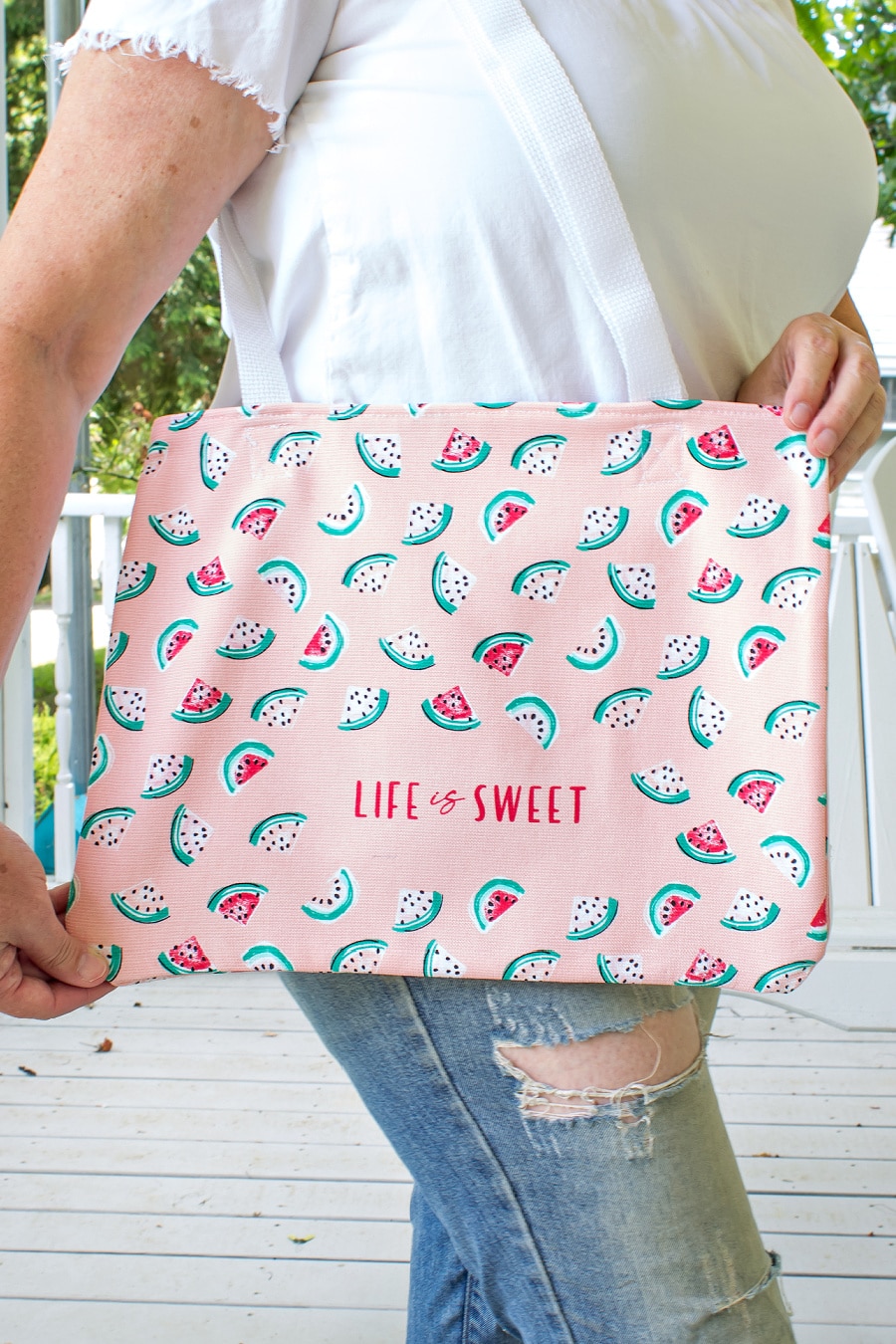 If you have been gifted tea towels, inherited tea towels from your grandma, purchase tea towels on vacation, or collect tea towels for the holidays we've got a great idea for you. Turn those tea towels into a tea towel tote bag that' perfect for any occasion, but especially for going to the market, kids sleepovers, gift giving, and so much more. I'm sharing my tutorial to make this bag too at Make and Takes.
Canvas market tote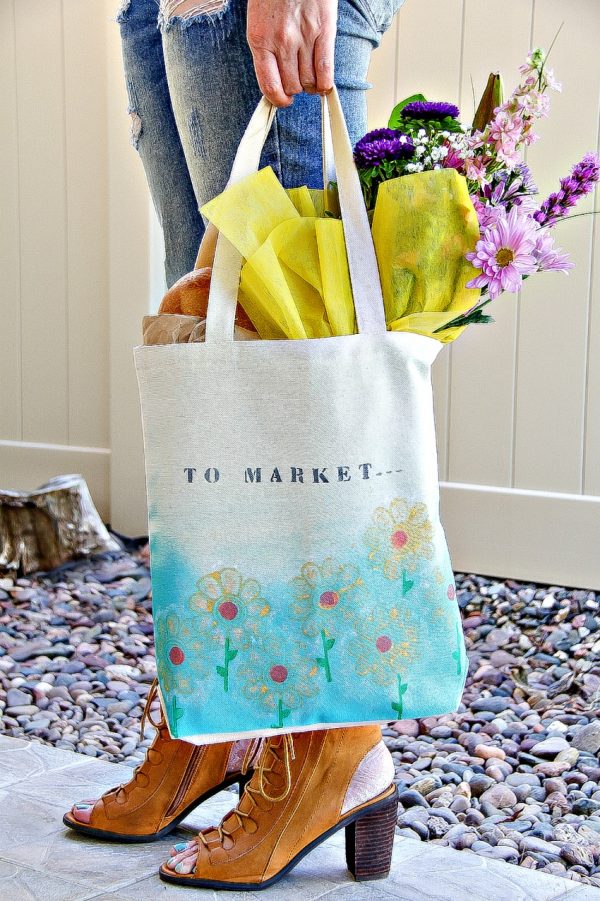 Whether you purchase plain canvas totes to decorate from a craft store, or sew your own form scratch, we've got a couple of really fun ideas for you.
Hand-painted straw tote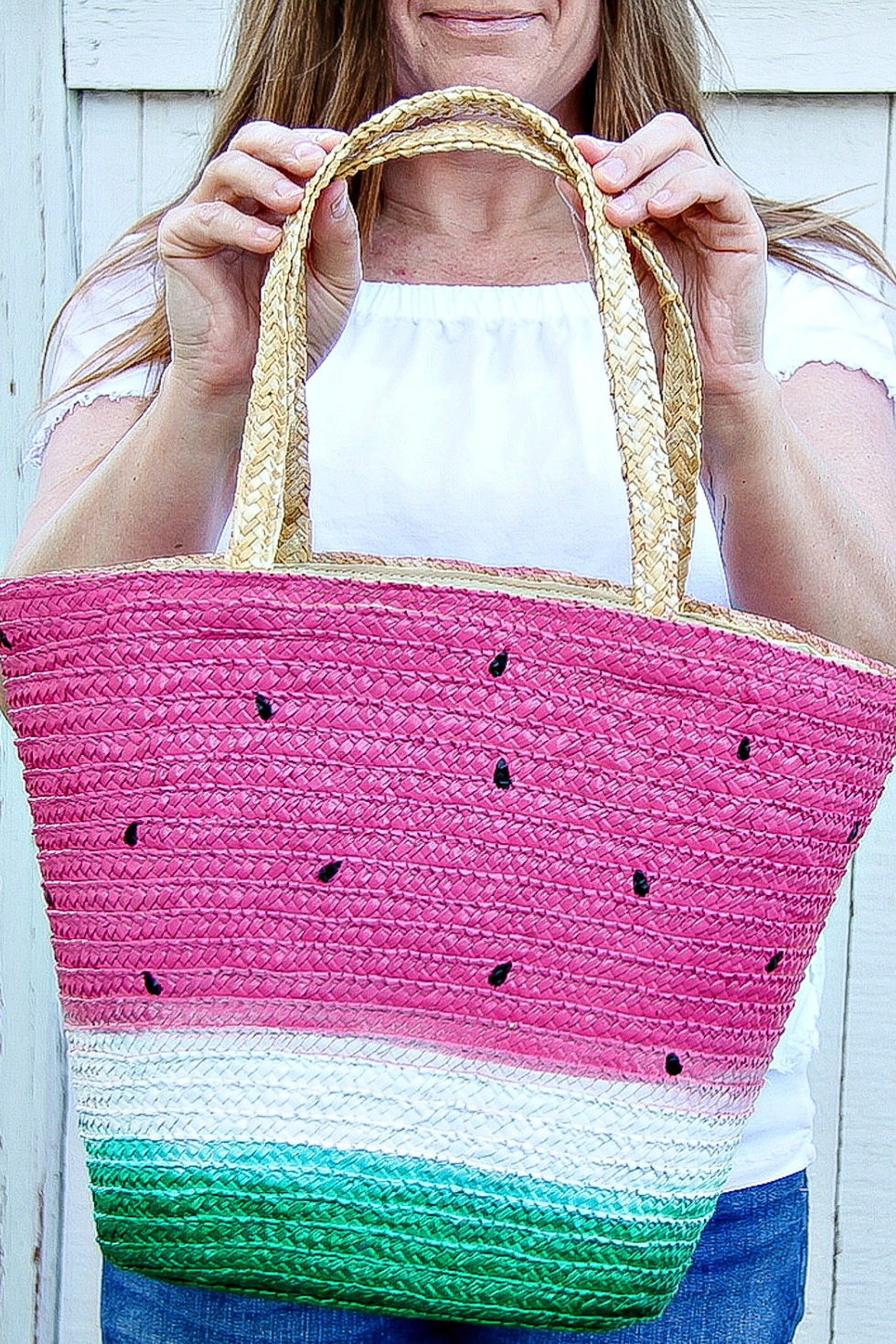 Did you know that you can paint straw tote bags? It's so easy to do and you can get as creative as you want. I painted this watermelon straw tote a few summers ago. It's perfect for the beach or summer picnics. I'm sharing everything you need to know to paint your own at Make and Takes.
Please pin this post for later