With homemade orange simple syrup, chocolate bitters, and Jefferson's Ocean Bourbon this Chocolate Orange Old Fashioned will be a favorite.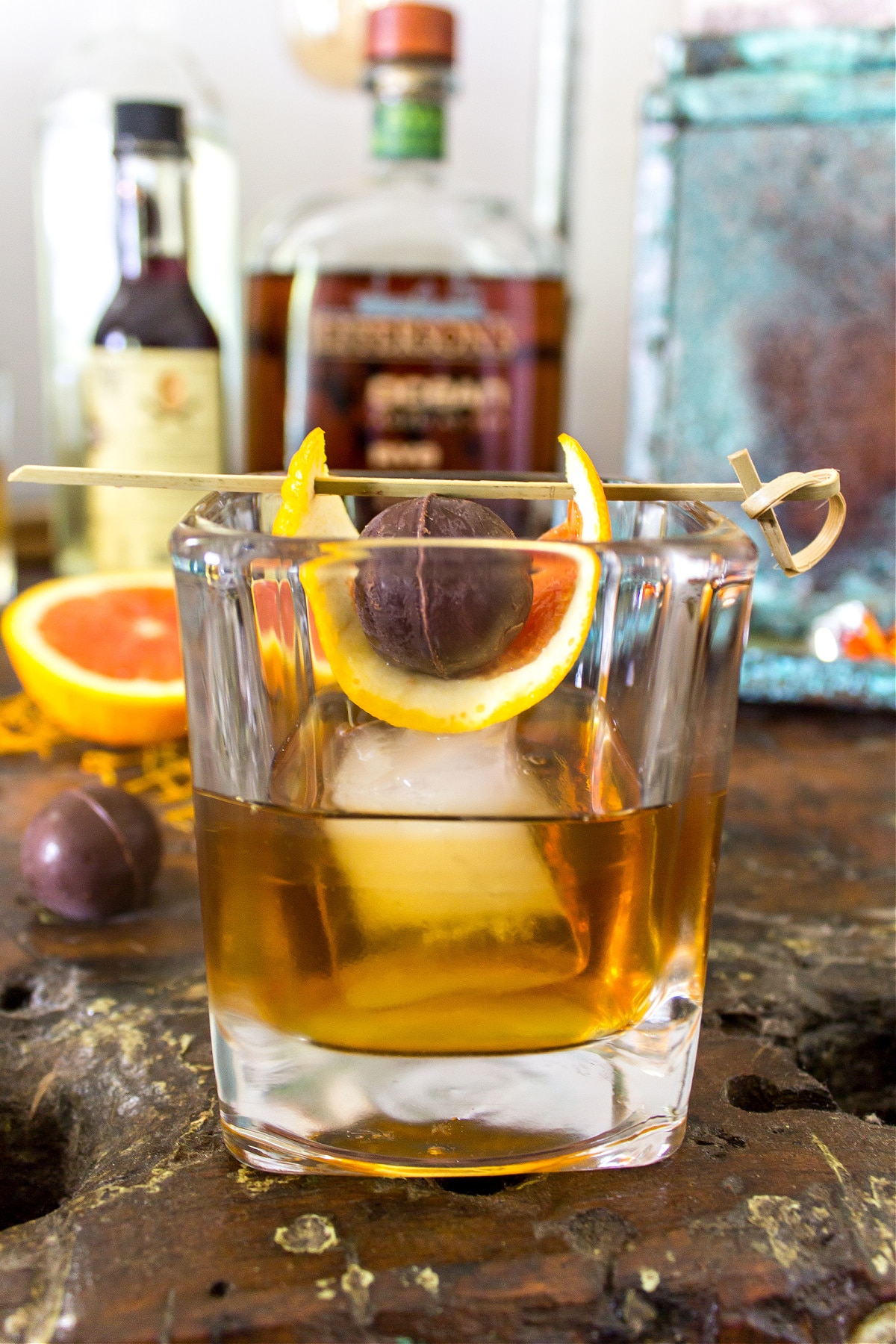 I've partnered with Jefferson's Bourbon to create this cocktail. Make sure to get your tickets to Bourbon + Beyond this year.
Two of my favorite flavors (next to bourbon, of course) are chocolate and orange. One of my favorite candies, when I was younger, was Jaffas, and if you haven't tried a chocolate-orange Aero bar you are missing out. I recently came across a box of dark chocolate orange truffles and they inspired me to create this cocktail.
Chocolate orange old fashioned
Before you start making our chocolate orange old fashioned, you need to do two things.
Freeze large ice cubes
Make our orange simple syrup recipe
Orange simple syrup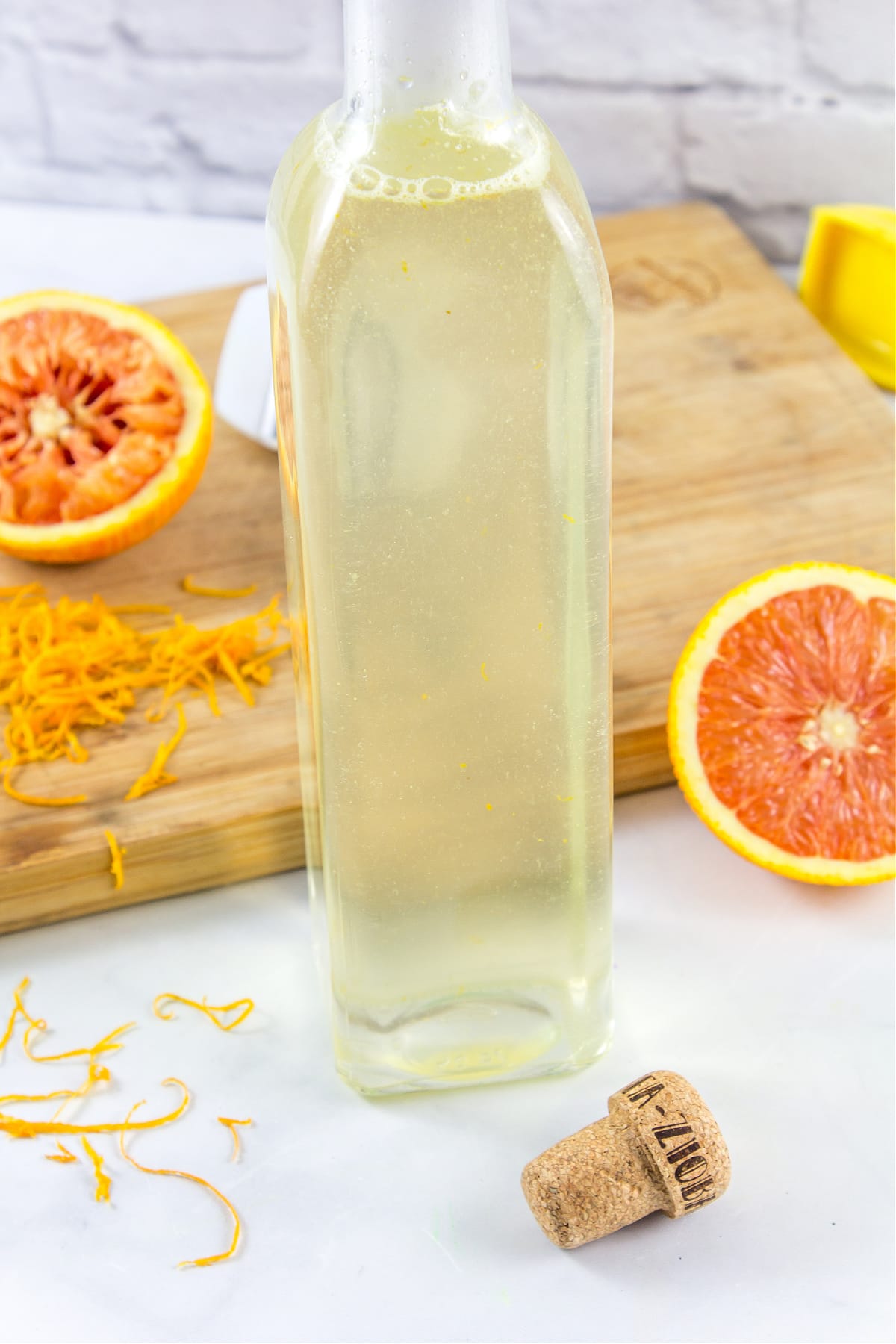 Ingredients
2 cups water
2 cups sugar
Juice from half an orange
Zest from one orange
Instructions
Add the orange juice, water, sugar, and orange zest to a small saucepan. Cook on medium-high heat, stirring occasionally. As you bring it to a boil the sugar will dissolve.
Remove from the heat and then strain your orange simple syrup to remove the zest pieces. Allow it to cool to room temperature and then pour it into a bottle or canning jar.
Store in the refrigerator for up to two weeks.
Chocolate orange old fashioned recipe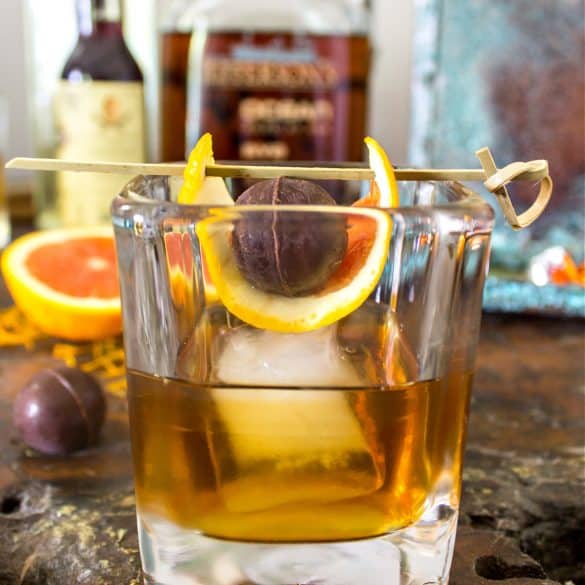 Ingredients
1 large ice cube
1 oz Jefferson's Ocean Aged at Sea® Bourbon
1/4 oz orange simple syrup
3 dashes chocolate bitters
Garnish with orange peel and a chocolate orange truffle
Instructions
Place the ice cube in the glass.
Add the bourbon, orange simple syrup, and chocolate bitters.
Stir your old fashioned.
Use a food pick to cradle a chocolate orange truffle in a slice of orange peel to garnish your cocktail.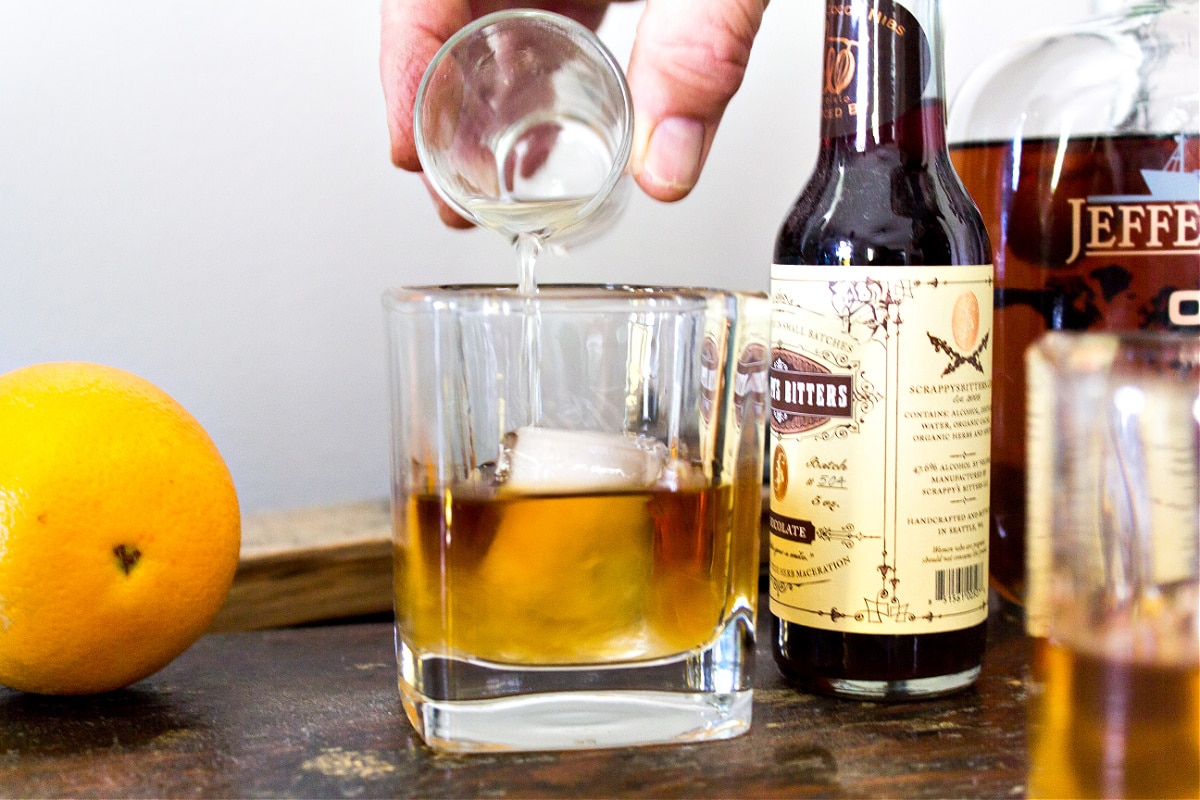 Jefferson's Bourbon – the bourbon known for pushing the boundaries – is a primary sponsor of Bourbon + Beyond this year! If you haven't been to Bourbon + Beyond, the over-the-top festival filled with music, food, and of course, BOURBON, it's a must-do for every bourbon lover.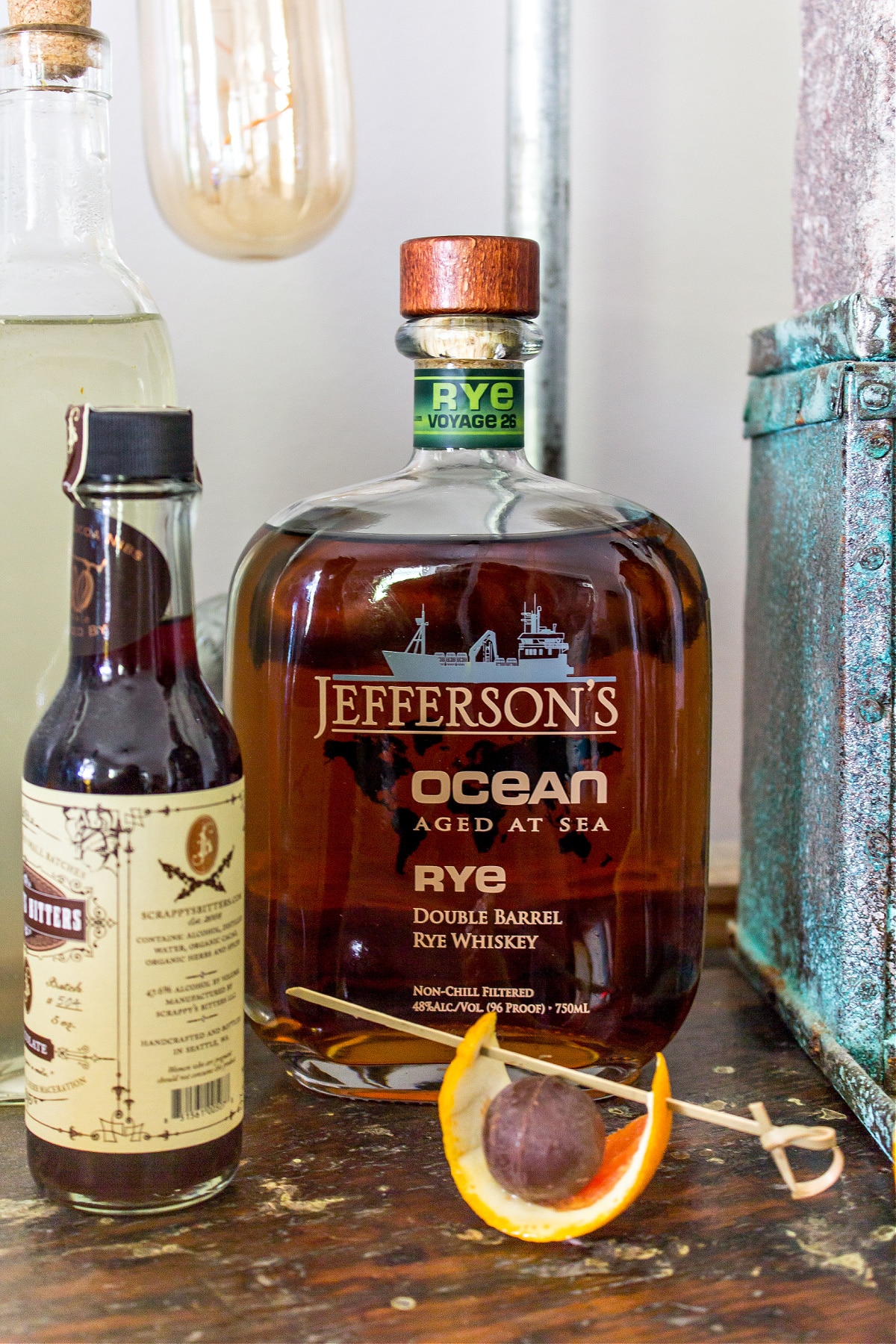 More bourbon cocktails
Are you looking for even more bourbon cocktails? Take a look at these ones; you can even use Jefferson's Bourbon in some.
Please pin this post for later: