Colgate have launched an Invisible Nasties campaign to let parents know why toothbrushes should be changed every 3 months – and of course we all want to encourage our kids to brush often to keep those invisible nasties at bay.  To help promote this campaign, some crafty bloggers (including myself) were asked to come up with invisible nasties craft projects with our kids.  
My kids absolutely love Felt Creations.  I had purchased them a few sets a couple of years ago when I was holidaying in Australia and ever since I've been itching to make some new pieces to add to their ever expanding pile of felt scenes and this gave me the perfect opportunity.   When I suggested this to the kids they were over the moon.
So with their help (which involved telling me what to do and what colors to use and how many items I required … they're very pushy), we came up with these: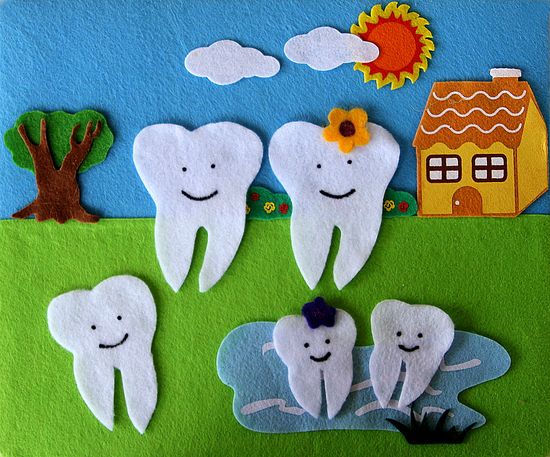 (All background images – board, pond, foliage, house, sun & clouds were part of their existing sets)
Marisol insists that I make more tooth family members to include Grandma and Grandpa for the above storyboard.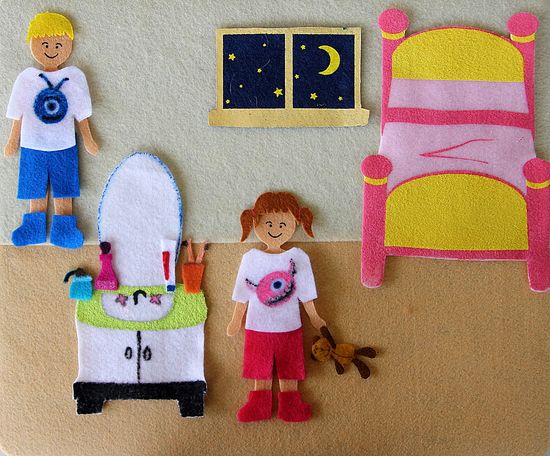 (All background images – board, bed, girl/boy, teddy bear and nighttime window were part of their existing sets)
I was so happy with how the invisible nasties pyjama set and the vanity with sink and bathroom items turned out.  Marisol and Flynn were thrilled with their look-alike felt dolls.
And it's not an invisible nasties project without a few nasties to play with.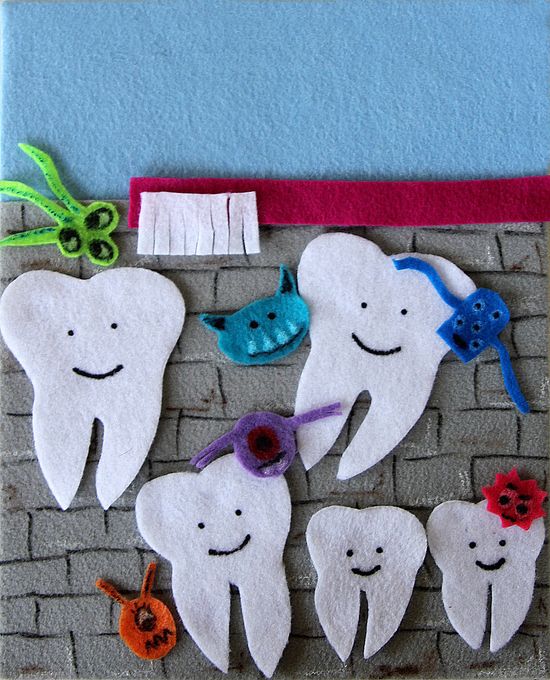 This particular board I hand-made.  They are really easy to do.  Once it was made I painted a brick wall on the bottom section.  Here are the directions:
Materials:
Felt

Spray adhesive

Board – stiff cardboard from a packing box, ply-wood or in my case I used an off-cut from a framing mat
Directions:

These are the steps I used to create the new brushing teeth before bedtime scene, invisible nasties and the tooth family.
Items required:
Felt

Fabric paint – you can also use felt markers

paper and pencil – to make a stencil

To make:
Draw the images to be created on paper and cut out to use as a stencil on the felt.

Once the main image has been cut out, use a washable fabric marker or pencil to draw outlines on each item

Paint and let dry.
You can make all kinds of fabulous felt scenes for your kids and it's a great way to use up any scraps of felt you have laying around.
For information on encouraging your children to brush and for handy tips and advice, please visit  Colgate Kids.
How do you teach your kids about oral hygiene? Feel free to link back to your own blog posts in the comments below, I'd love to see them.
This post linked to:
As seen on:
Skimbaco Lifestyle  …  My Delicious Ambiguity
Disclosure: This Invisible Nasties campaign was sponsored by Collective Bias