These ham and cheese puff pastry pizza rolls are the perfect recipe for using leftover holiday ham.
Disclosure: This is a sponsored post written by me on behalf of Smithfield.
Prior to Thanksgiving, I was gathering up leftover turkey recipes, because let's face it, I always buy a turkey that is WAY bigger than we need for our little family. But, between soups and sandwiches, and pasta dishes, we used it all up, even if it meant making a few dishes to freeze.  This week, it's all about the ham. Next week we are bound to have leftovers piled high.
Smithfield wants to make using that extra ham a little easier with their great ideas for giving leftovers a delicious makeover.
But, I've also got a delicious recipe for you. These ham and cheese pizza rolls are kid-friendly, and perfect for snacking, or as appetizers for post-holiday entertaining.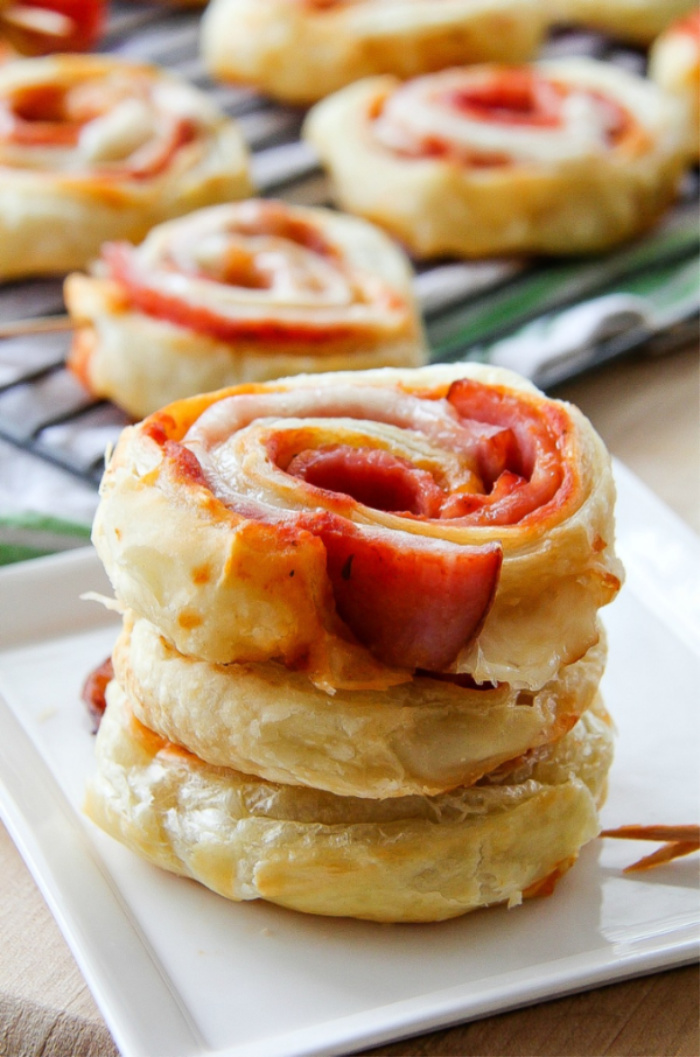 These pizza rolls are so simple, they take only 5 ingredients, and 15 minutes to bake.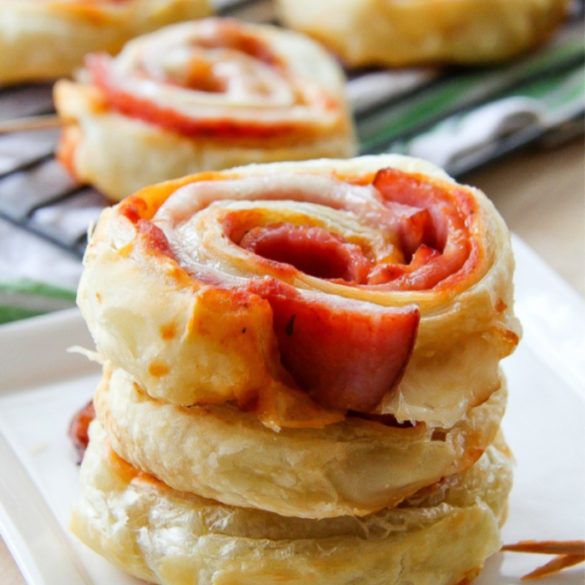 Ingredients
1 sheet of puff pastry (thawed)
Pizza sauce
Smithfield Ham

Mozzarella Provolone Cheese slices
1 egg (lightly beaten)
Instructions
Pre-heat the oven to 400F and line a baking sheet with parchment paper
Top your puff pastry sheet with pizza sauce, Smithfield ham slices, and mozzarella provolone cheese slices.
Fold over one edge and carefully roll the puff pastry and toppings into a log.
Brush a little egg over the top, and then using a sharp knife, slice the pizza roll into slices that are about 3/4 inch thick.
Put the slices on one side on the parchment paper and bake for about 15 minutes.
Recipe: by Tonya Staab tonyastaab.com
Tip: If you place a toothpick through each roll, they don't expand too much and unroll during baking.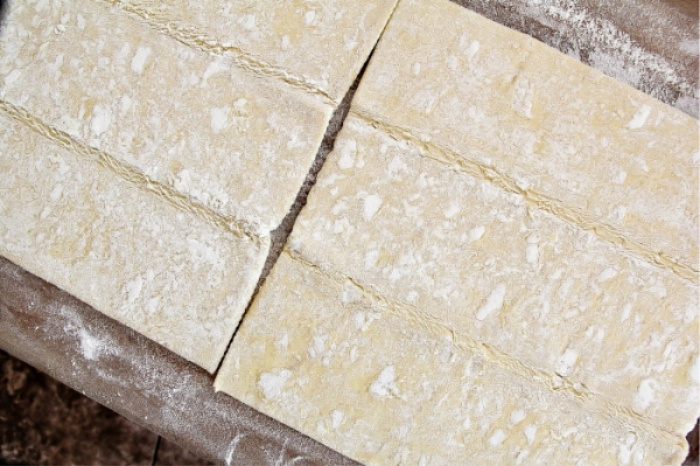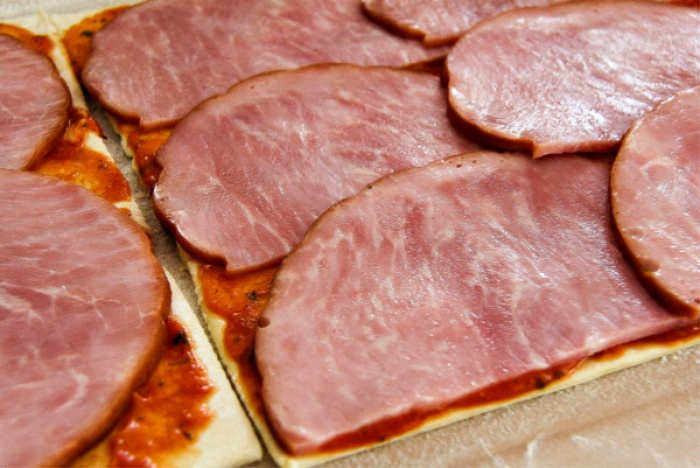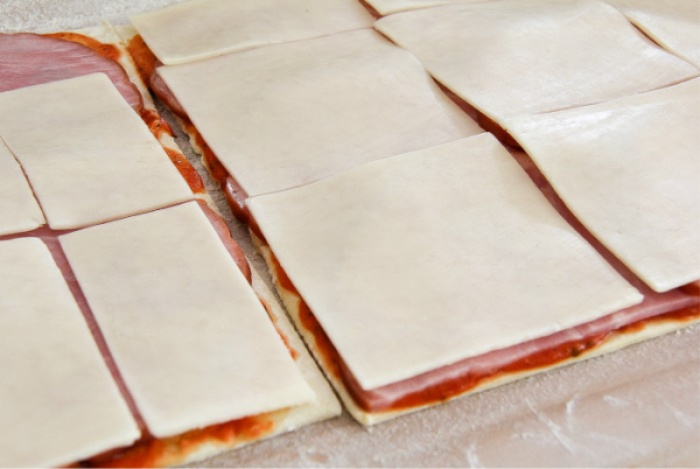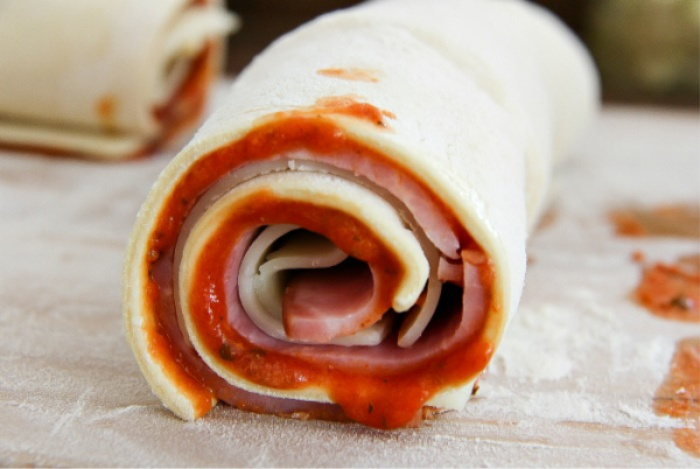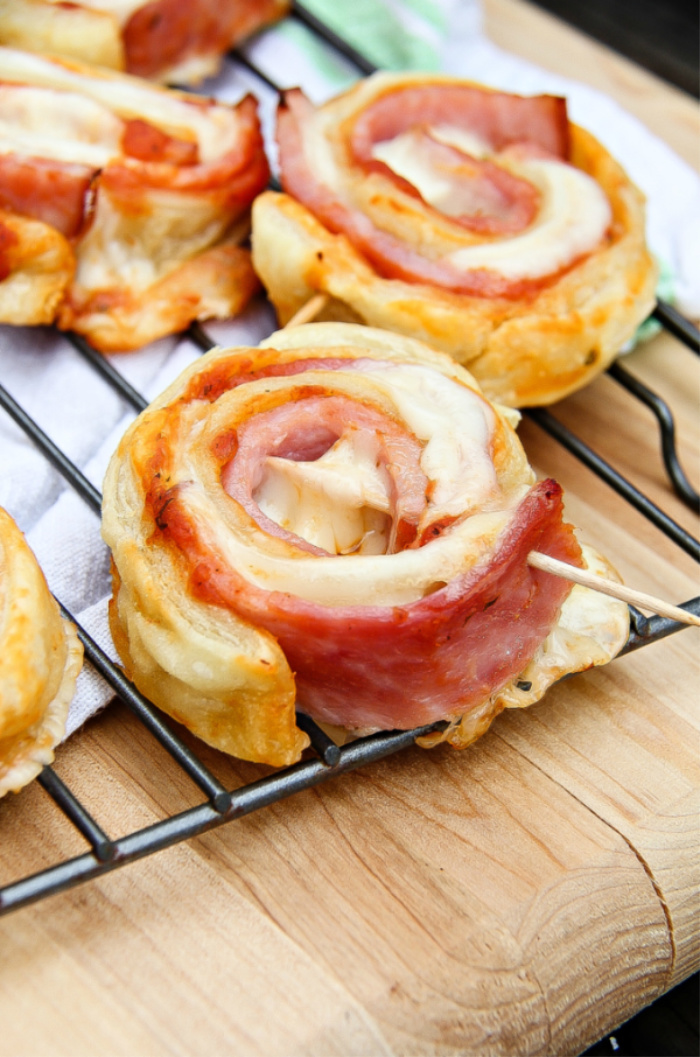 ** These would make a great appetizer for your New Year's Eve party.
Get more ham inspiration from Smithfield right here:
And don't forget to create your own Smithfield Bacon Bar the perfect holiday entertaining idea and share your bacon bar photos on social media using the hashtag #SmithfieldBaconBar. Over on the Smithfield Bacon Bar page they have even more fantastic bacon bar recipes, along with prepping and serving ideas, including free printable bacon bar labels that you can customize.
Pin this post for later:

This is a sponsored post written by me on behalf of Smithfield.